Retinol, you either love it or fear it, and I can understand the latter. After all, there's no shortage of horror stories about peeling dry skin as a result of retinol product misuse. But retinol, and really the entire retinoid family, doesn't have to be scary at all. We just need to use it safely and correctly.
What is retinol?
Retinol is just one member of the extensive retinoid (vitamin A derivative) family and collectively considered *the* super stars of anti-aging among skin care ingredients. However, like most families there is a hierachy – in other words not all retinoids are considered equal:
👑 The strongest and most effective form is retinoic acid, aka retin-A or tretinoin. Most other forms must be converted to retinoic acid in the skin to get the anti-aging benefits, similar to how other vitamin c derivatives must be converted to ascorbic acid. This is the only form that requires a prescription
🥇 Next you have retinal or retinaldehyde, which requires 1 step to covert to tretinoin. Multiple studies have found it to deliver comparable anti-aging results to tretinoin, but with less irritation!
🥈 Retinol, aka pure vitamin A, is probably the most well-known form, but requires even further conversion than retinal to get to tretinoin and is 20 times less potent. On the plus side it's also much less irritating, which is why OTC retinol products are so popular. Stability is a concern though, so it's important to find retinol products that are protected against light and air.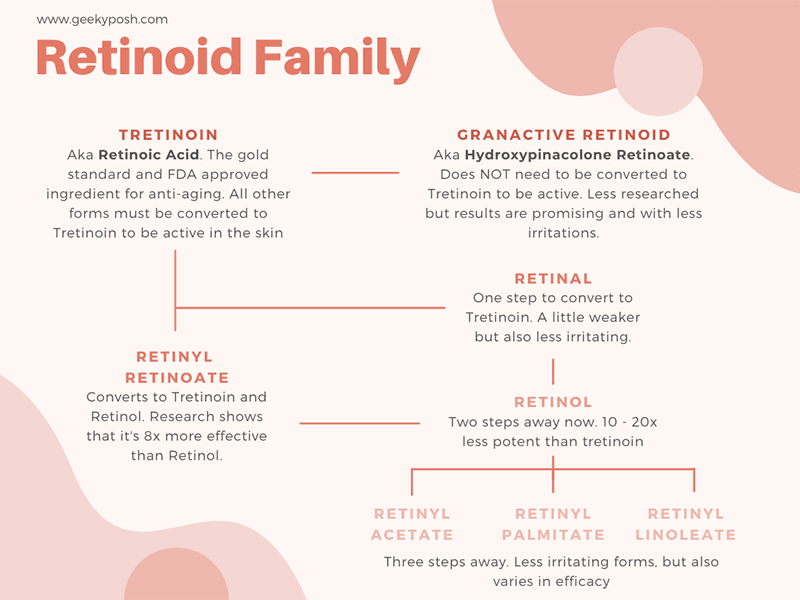 👶🏻 Derivatives like retinyl acetate, retinyl linoleate, and retinyl palmitate were developed to improve retinol's stability, but they're less studied and have shown mixed results.
🥇 Granactive Retinoid, aka Hydroxypinacolone Retinoate (HPR), is a retinoic acid ester that's been shown to have the same benefits as tretinoin without the irritations. In other words, no conversion necessary! The research is limited though, but it's a promising ingredient!
🥈 Retinyl Retinoate is an ester of retinoic acid and retinol, which gives it some promising properties. It's more potent than retinol, less irritating than other retinoids, and increased hyaluronic acid production in the skin! The research is still limited, but again, what we see so far is promising.
😌 Adapalene, aka Differin, is often used to treat acne due to its anti-inflammatory benefits, but its effects on anti-aging aren't as well studied.
What are the benefits of retinol?
Retinoids, specifically tretinoin and retinol, have been well researched and their benefits proven in multiple studies:
Reduces the appearances of fine lines and wrinkles
Stimulates collagen production for plumper and firmer skin
Boosts production of natural moisturizing factors and essential skin proteins
Thickens the epidermis level of our skin
Reduces sebum production
Accelerates skin cell turnover rate (which naturally slows down as we get older), which in turn can help fade dark spots and clear your pores
Helps reverse the effects of sun damage
The potency at which different retinoids deliver these results is highlighted in the previous section.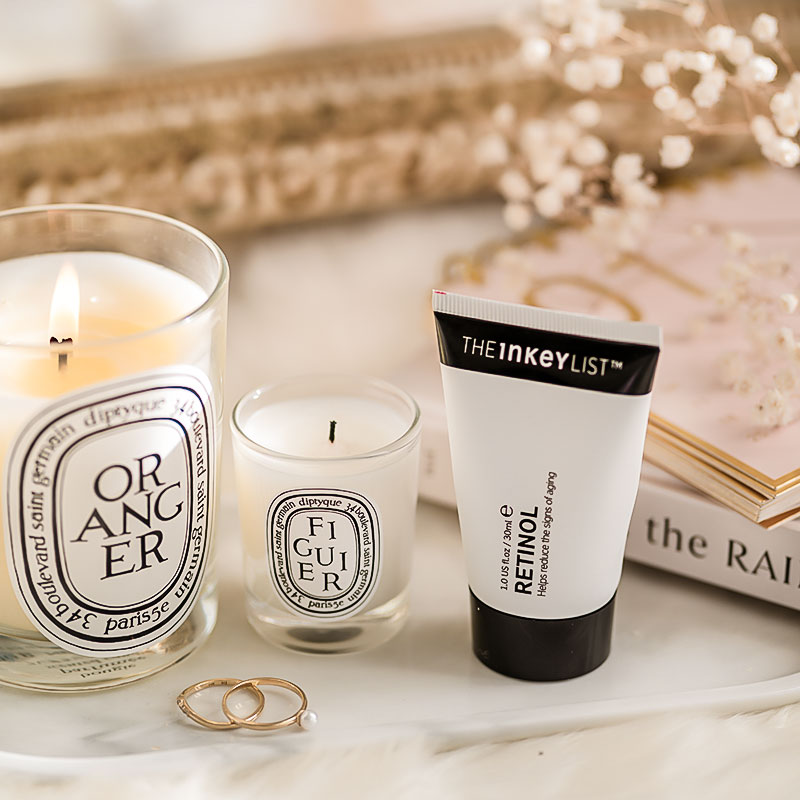 How to use retinol safely
You might be tempted to jump in headfirst after reading about all these amazing benefits, and I'm speaking from painful experience when I tell you this, DON'T. Slow and steady is absolutely key to using retinol with minimal irritation and maximum results.
Here are my tried-and-true tips for how to use retinol without skin irritations:
✅ Start with a gentle form like Retinol, Retinyl Retinoate, or Granative Retinoid. Skip the retinol derivatives, because while gentle, their studies aren't nearly as promising.
✅ Look for retinol formulas that contain moisturizing ingredients. Nourishing plant oils like squalane or hyaluronic acid are all ingredients I'm happy to see, as retinols, no matter how gentle the form, can still potentially dry the skin.
✅ Apply retinol after a facial oil or moisturizer. Yes you should typically apply active ingredients like retinol earlier in your routine to see the max results, but unless you're a seasoned retinol user, I would advise against it. A layer of emollients before the retinol can protect your skin barrier minimize potential irritations. You can also mix retinol with a moisturizer for similar effects.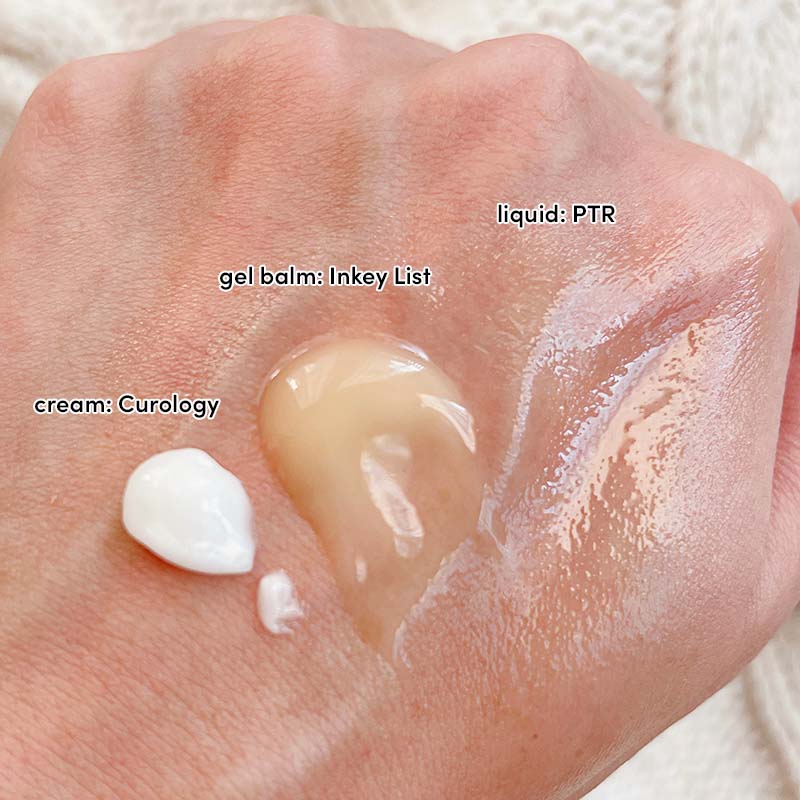 ✅ If you've never tried retinol before, start with the lowest dosage possible and use it just twice a week (once if you have sensitive skin). Keep this up for a few weeks until you're sure your skin has fully adjusted, then increase the frequency slowly until you're able to use it every day.
✅ Make sure you wear sunscreen! You should be wearing sunscreen regardless to avoid sun damage, but it's a must if you want to see the anti-aging results from retinol.
Looking for a sunscreen that works? Dermatologist-tested best sunscreens of 2020 (and my personal picks)
✅ Some brands like BeautyBio or Medik8 have a phased retinol treatment line just for beginners. You start with the first product and slowly build tolerance by working through each one.
❌ Do not use other actives in the same routine! Skip your AHAs, BHAs, vitamin c, and benzoyl peroxide if you're using retinol. I would even say to skip them completely the first week, then slowly introduce them back in your routine on your non-retinol days.
How to increase retinol use
So you've survived your first retinol treatment and you're able to use it everyday now without irritating your skin, woohoo! You feel like you're ready to tackle the next level now, but what is the next level? Do you go for the same retinoid but higher dosage, or do you try a more potent form?
Same retinoid, higher dosage: If you went with a brand like Medik8 this is their approach, and I recommend following their guidelines. The Ordinary also has retinol serums in different % and you can apply this approach as well.
A more potent retinoid: Say you're ready to graduate from retinol to retinal, in that case I recommend going with the lowest possible dose of retinal just to be safe. Typically I prefer to switch retinoid forms, because my ultimate goal is to incorporate tretinoin in my routine to get the maximum anti-aging benefits.
No matter which method you go with, I still recommend decreasing the frequency of your new retinoid product back to a few times a week. Of course all other tips above still apply as well! And be patient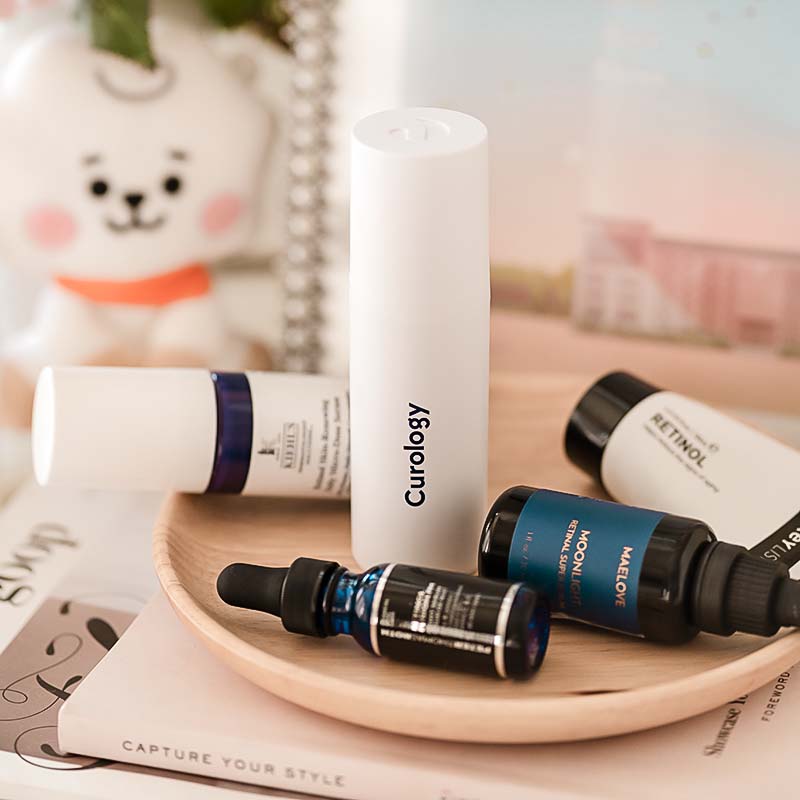 Or if you want to do a phase-in approach, purchase your new retinoid before you finish your current one. Then start introducing the new retinoid once-twice a week, slowly increasing the frequency until your current retinoid runs out. I personally like this approach because this allows me to use retinol daily while still giving my skin time to acclimate to a stronger formula.
My favorite retinol products
For prescription retinoid, I love and swear by Curology. Not only do you get a customized formula based on your skin needs, but you get access to a licensed healthcare provider for any skin-related questions!
For OTC retinoids, I think the Inkey List Retinol and Innisfree Retinol Cica Repair Ampoule are both fantastic option since it's gentle and super affordable! Other formulas I like are the Maelove Moonlight Serum, the Youth To The People Retinal + Niacinamide Youth Serum, and the Verso Super Facial Serum. I love alternating an OTC retinoid with my tretinoin!
My own retinol skincare routine
I've been using retinoids for almost 7 years now, and even though I don't have sensitive skin, I still struggle with using prescription retinoid daily. So here's what I do instead
📅 Day 1: cleanse – first essence – hydrating toner – OTC retinol product – hydrating or brightening serum – eye cream – moisturizer
📅 Day 2: cleanse – first essence – hydrating toner – Tretinoin – nourishing serum/facial oil – eye cream – moisturizer
Then it's back to my Day 1 routine. By alternating prescription retinoid with an OTC retinol I'm able to maximize the possible retinoid benefits while keeping my skin barrier happy !
Want to learn more about building an effective skincare routine? Here's my guide on How to start a skincare routine in your 30's
When will I see results with retinol?
Tretinoin can take 3 months to deliver results, and retinol up to 6 months! Using more product or using them more frequently will not speed this process up and will only set your skin back with irritations. Patience is key!
What if I experience skin irritations with retinol?
You can follow all the above tips and still end up with angry and dry skin, and I know, it sucks. It doesn't mean that you're doomed to never use retinoids again, but it does mean your skin needs a break to recover:
Don't wait until your skin is peeling to react! Once your skin starts feeling tight or uncomfortable, it's time to step on the brakes.
Temporarily pause your retinol and all other actives. Don't try to exfoliate your peeling skin away!
Use hydrating and nourishing products in your routine to counter the dryness and restore your skin barrier.
When your skin is back to normal, slowly introduce your retinol again.
Here are a few skin repairing products I love, my favorite being the La Roche Posar Cicaplast Baume B5. I recommend using it proactively as your moisturizer on retinol nights!

Article Sources
To keep my content accurate and trustworthy, I rely on peer-reviewed studies, articles from reputable academic institutions, and quotes from certified healthcare professionals to back my claims. No woo-woo clickbait nonsense here!