In my opinion, a good retinol is one of the three most important product you can have in your anti-aging skincare routine. Sure there are some great expensive options, so let's see how The Inkey List Retinol compares.
Quick Summary
Simple ingredients in a gel texture that feels comfortable on the skin.
Low % and retinoid form used makes this a beginner friendly option.
Not as effective as stronger retinol serums, but a good one to alternate with to minimize irritations.
Overview
What is it
Released slowly, this serum helps target the appearance of fine lines and wrinkles with less risk of irritation. It also boosts overall skin clarity and uneven skin tone for a brighter, more even complexion.
How I use it
A pea sized amount in the evenings every day after cleanser and first essence. I skip on days when I'm using Curology or an exfoliating serum.
Best suited for
All skin types, even sensitive skin, will enjoy and benefit from this gentle anti-aging serum! Avoid if pregnant or nursing.
Things to note
This does contain silicones, but is otherwise alcohol and fragrance free. Also cruelty-free.
Packaging
A plastic tube. It's basic but it keeps the ingredients fresh.
Scent
Fragrance free with no noticeable scent.
Texture
A medium weight gel that's easy to spread and absorb quickly into the skin. It also has a bit of that silicone slip that can seem similar to primers.
Finish
Shiny initial finish but quickly dries down with no stickiness. Pores almost look blurred instantly, but again this could be due to silicone content.
Where to buy
$9.99 for 30ml on Sephora, CultBeauty, FeelUnique, Inkey List Official Site
Inkey List Retinol Ingredients
Water, Glycerin, Butylene Glycol, Propanediol, Dicaprylyl Carbonate, Dimethicone, Retinol 0.05%, Hydroxyethyl Acrylate/sodium Acryloyldimethyl Taurate Copolymer, Caprylyl Glycol, Phospholipids, Caprylic/capric Glycerides, Squalane, Dimethyl Isosorbide, Soybean Extract, Carbomer, Sodium Ascorbate, Tocopherol, Polysorbate 60, Tocopheryl Acetate, Glycolipids, Sodium Hydroxide, Disodium Edta, Hydroxypinacolone Retinoate 0.05%, Soybean Sterol, Leuconostoc/Radish Root Ferment Filtrate, Peg-40 Hydrogenated Castor Oil, Hyaluronic Acid, Polysorbate 20, Palmitoyl Tetrapeptide-7, Palmitoyl Tripeptide-1, Phenoxyethanol.
The Inkey List Retinol Serum actually features 2 forms of retinol:
1% RetiStar stabilised Retinol, which is retinol mixed with tocopherol, sodium ascorbate and PEG-40 Hydrogenated Castor Oil in caprylic/capric triglycerides. This means that the actual retinol is only 0.05%, not 1% (source).
0.5% Granactive Retinoid, which I talked about in the PTR Retinoid Peptide Serum review, is a super gentle yet potentially potent form of retinol. But again, the actual granative retinoid % is 0.05%, the rest is the solvent dimethyl isosorbide.
There's also a mix of emollient ingredients like phospholipid, squalane, and glycolipids that help nourish our skin. These plus the low retinol % is what makes this particular serum so gentle and beginner-friendly.
Also shoutout to the peptides and hyaluronic acid in here! 👋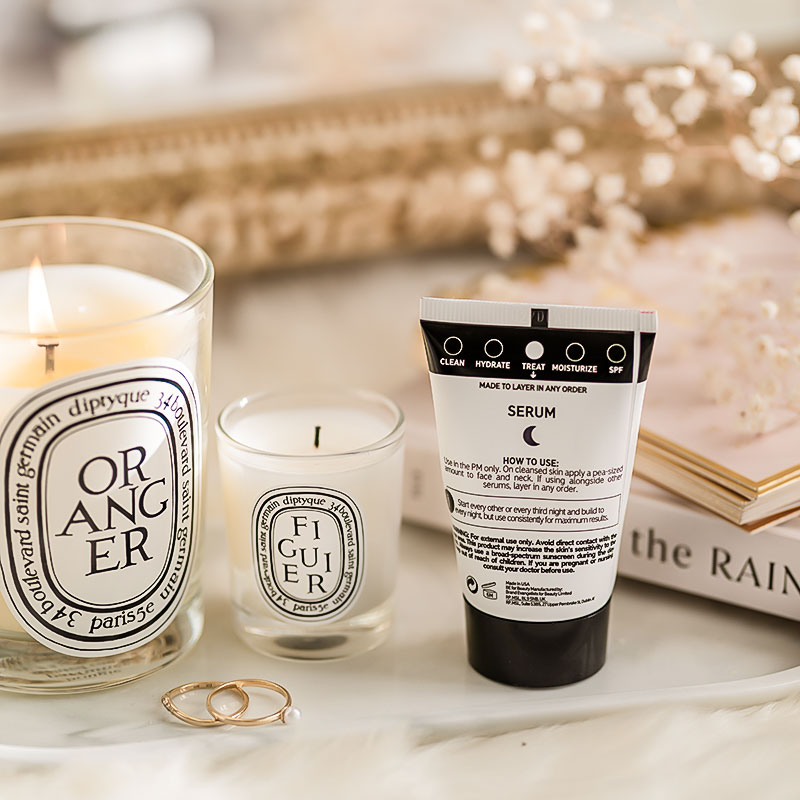 How to use the Inkey List Retinol
Use in the evenings only on on cleansed dry skin.
Use a pea sized amount for your face, and another pea sized amount for your neck and decolletage.
To ensure maximum efficacy, use this as the first step after cleanings.
For beginners, apply just before your moisturizer. The other products before will act as a buffer to minimize any irritations.
Do not use any other actives like AHA or BHA in your routine unless you're 100% certain your skin can tolerate it.
Make sure to follow up with moisturizer as retinol can be drying.
Follow up with sunscreen in the mornings to get the best results!
Notes
When first starting, use just 2-3 times a week, and gradually increase the frequency. Read my beginner's guide to retinol for more tips and tricks!
Usage experience & results
After an amazing first impression that I shared on Instagram, here are my thoughts after testing this for 4 weeks now:
✔ No irritations = beginner friendly!
My biggest fear with retinoids is always my face falling off, which true story, did happen when I first used Curology. Obviously tretinoin is its own beast, but even with over-the-counter retinol it's still possible to experience dryness and flaking, which I did with the Paula's Choice 0.3% retinol + 2% Bakuchiol Treatment*.
If you're young and just want to dip your toes into anti-aging retinol, don't be an idiot like me and dive head-first into the deep end. Start with a low dosage gentle option like this one and your skin will thank you.
Retinol beginner? Then you need to read this: How to use retinol without irritations: a beginner's guide
✗ Too gentle for serious anti-aging benefits.
Unfortunately The Inkey List Retinol Serum's gentleness is a double-edged sword. It's gentle partly due to its low retinol %. But its low retinol % means lower efficacy.
Any retinol is better than no retinol, but if you're not a young chicken anymore and looking for that an anti-aging heavy hitter, this ain't it.
Even though it's not the star, it'd make an excellent sidekick to a powerful active, eg tretinoin. That's how I've been using this and the combo is *chefs kiss*.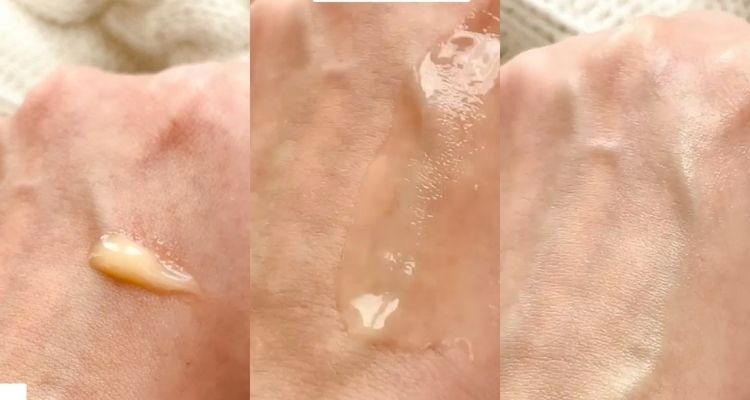 ✔ Plays well with other products.
My initial fear with the high silicone % was that it might pill when layered. But I've thrown all kinds of serum and oils on top of it (because you need those extra hydrating layers when using retinol!) and no issues whatsoever.
✗ Results take time. Like, a long time.
Even tretinoin takes weeks to see results (flaking skin doesn't count!), so you can imagine how much longer it'll take this gentle bb do make a noticeable difference.
I've been using this for 4 weeks now and all I can say is that it's helped maintain the results of my Curology treatment.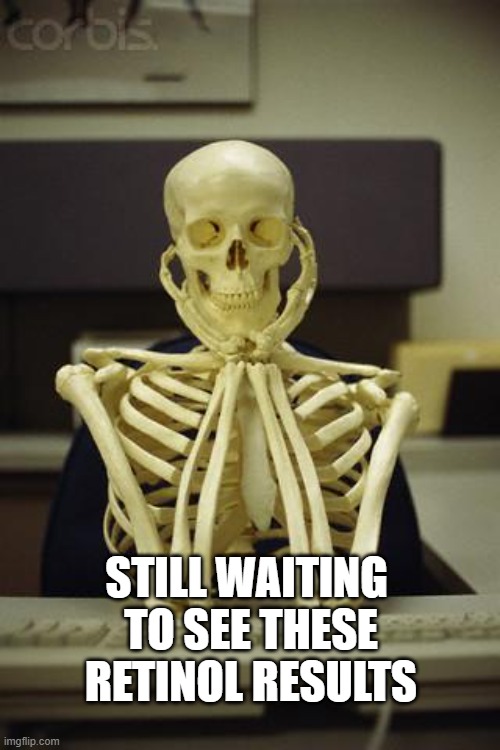 And that's not because this is a bad product, but that's just the nature of anti-aging products in general. That's why prevention > treatment, and why it never hurts to start early!
✔ Super affordable!
Anti-aging shouldn't have to be expensive, and I love that The Inkey List created this formula that's well suited for younger folks who are more budget conscious.
As long as you don't expect this to perform like a $100 serum, you won't be disappointed. Even for me where I'm at the age of requiring more potent formulas, I can see this being a great affordable sidekick to use in between!
What others are saying
It is a nice retinol, strong enough to satisfy my skin in between prescription retinol, yet gentle enough to not cause me any irritation.

Doctor Anne, oily skin
Ok first off this product doesn't even have that much of a % of retinol in it, "RetiStar" is actually a compound of vitamin e, castor oil, sodium acsorbate and a tinyyyyyy bit of retinol! so your just getting .05% of the retinol itself. Wack, I had really clear skin before using it and literally the morning after I used it, I woke up with fungal acne everywhere!!!!

Damndesiii, oily skin
I have to say that I'm blown away this is absolutely the best I have noticed a severe difference in my sun damaged skin, the brown spots on my face have lightened tremendously the lightweight serum is not too runny nor too thick so it's soaks right into my skin.

tjustice01, combination skin
Inkey List Retinol alternatives

Final Verdict
Ingredients
Packaging
Texture/Application
Performance
Price
There are two types of people I would recommend this to: 1. Beginners who are low key scared of retinol and want the gentlest option possible. 2. Anyone who already using a potent retinoid but want a super gentle one they can alternate with. Of course, at $9.99 it won't hurt to just try the product even if you're not in the above two camps. Who knows, you might just end up falling in love with this soft bb!