When I was still a student, my biggest skincare concern were my pores and blackheads. Except later on I learned those weren't blackheads, but actually sebaceous filaments, which are a normal part of everyone's skin. Still, they were pesky and I wanted to get rid of them nonetheless.
I've tried my shares worth of products to remove them and to minimize the appearance of my pores, but I've found that the most effective method isn't using a specific product, but using the right type of products regularly in your routine.
Here are my 3 methods on how I keep my sebaceous filaments under control:
1. Using a clay mask regularly in the shower
A deep cleaning clay/mud mask is great for helping draw out the sebum and dirt in your pores, aka the sebaceous filaments. My favorite is the non-drying Peter Thomas Roth Irish Moor Mud Mask, but for serious pore clearing actions I swear by the Kiehl's Rare Earth Deep Pore Cleaning Mud Mask.
Read more: I've tried 30+ mud masks, and here are my 5 favorites
I use these once a week on my nose, forehead, and chin right before I shower, allowing the shower steam to help further loosen up all that gunk.
When I wash off the mask, I can see all those little buggers floating out of my nose (it's disgusting yet fascinating), and I take a blackhead extractor (you can also use a cotton swab) to gently scrape them off. Fight the temptation to squeeze more of them out, it can cause scarring and damage the pore, making them appear larger!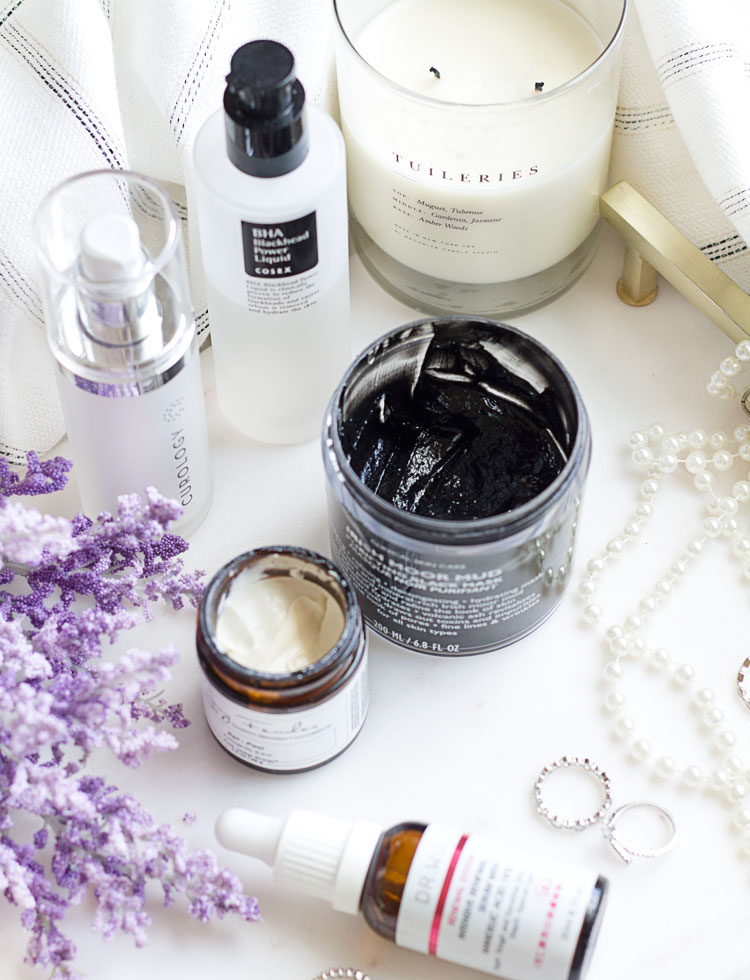 2. Using a gentle salicylic or mandelic acid treatment
I've severely cut back on exfoliation and my skin hasn't been happier. However it doesn't mean I've quit all acids completely. Salicylic and mandelic acid are still integral to my routine as they are both oil-soluble acids that can clear our pores and keep them clean. They're also anti-inflammatory and less irritating than say glycolic acid..
Two favorites of mine are the COSRX BHA Blackhead Power Liquid which uses 4% betaine salicylate (an even gentler form of salicylic acid) and the classic Paula's Choice 2% BHA Liquid Exfoliant, which uses 2% salicylic acid.
The COSRX texture is slightly thicker than water, but absorbs fast and doesn't leave a sticky finish. The PC one has a more oily slip and would work best for dry skin types. I apply either one on my t-zones every night.

Dr. Wu's Intensive Renewal Serum is still my gold standard when it comes to mandelic acids. Despite the higher actives % it's way gentler than the By Wishtrend Mandelic Acid Toner, and definitely more effective. I'll use this maybe once a week or every other week in place of the COSRX.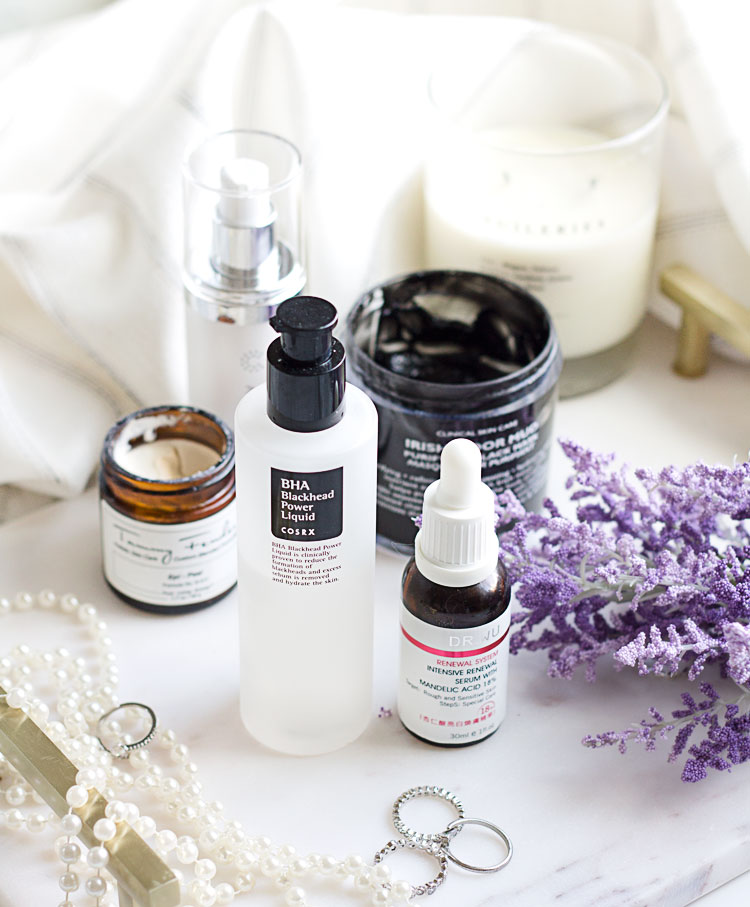 3. Using retinol regularly in my routine
Retinol is the anti-aging gold standard, but it's also great at treating pores by increasing our skin cell turnover rate. I use the stronger tretinoin as part of my Curology prescription every other night alternating with the COSRX and over time I've noticed my pores appear smaller and with less gunk in them.

If you prefer something less irritating and more accessible, look for retinol based products which are available without prescription. They often include other hydrating and skin repairing ingredients to offset retinol's potential skin-molting side effects, which make these great all-around serums.
Just make sure you use sunscreen during the day (which you really should be doing anyways), as retinol can make your skin more photosensitive.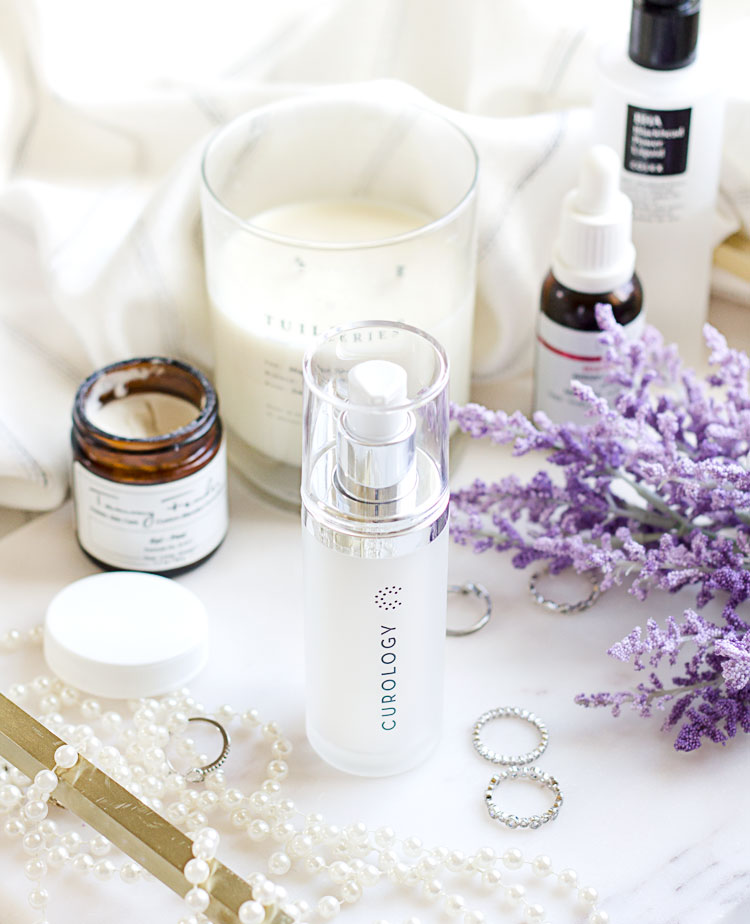 The most important thing…cleansing
Which I hope everyone is already doing. But if you're wearing sunscreen (which you should!), you'll want to double cleanse at night. The first cleanse to remove the sunscreen, and the second cleanse to actually clean your skin.
When doing the second cleanse, I like gently press my nose area to get the cleanser into the pores as much as possible. Think of your nose like a sponge: which gets the cleanser into the sponge better? Rubbing the surface of the sponge, or pressing into it?
Of course I do the massaging motion as well, but adding these gentle (no need to punch your face in) presses has definitely improved the efficacy of my cleansers!
Gently pressing your cleanser into your skin can help improve the efficacy of your cleansers.
By doing all the above, sebaceous filaments are now the least of my skincare concerns. Hope you found this post helpful, and let me know if you have any tips or products that have done wonders for your pores and sebaceous filaments!