In my February Beauty Favorites post I mentioned that blackheads were my worst enemies, so naturally I invest extra in products that claim to get rid of these nasty buggers. Today I'll be reviewing a product I shared in my Korean skin care wishlist post – the Ciracle Pore Control Blackhead Off Sheet.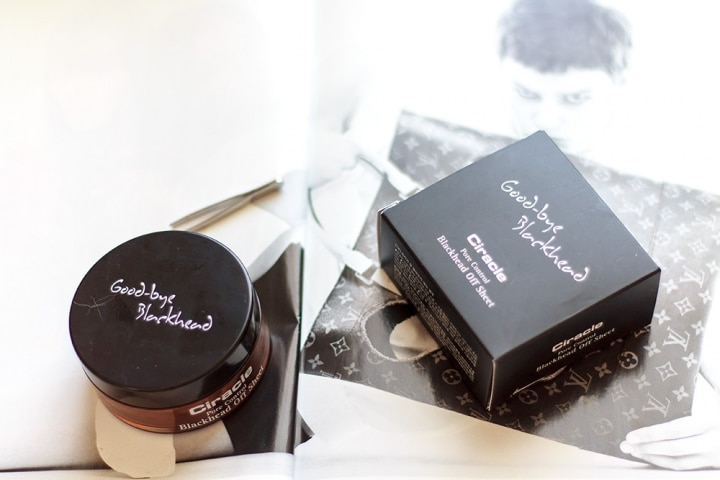 In the past my go-to method for removing blackheads has always been nose strips – there's just something so satisfying about pulling off that strip and seeing all those blackheads on there. But those are a big no-no for me now, because not only are the results temporary, but by pulling out the blackheads you're actually making your pores bigger! So to satisfy my instant-blackhead-removing gratification (don't judge), I decided to try out the Ciracle Blackhead Off Sheet, which claims to:
Unbelievably effective to remove blackheads and whiteheads without damaging the skin and enlarging your pores! You will see AMAZING results within 15 minutes! Your skin will look clear and feel smooth.
The Findings
The product comes in a plastic jar and includes a pair of tweezers for removing the sheet. It also came with English instructions, which is much appreciated when it comes the Korean skin care products. The last thing I wanted to do was mess up the application and not get any results!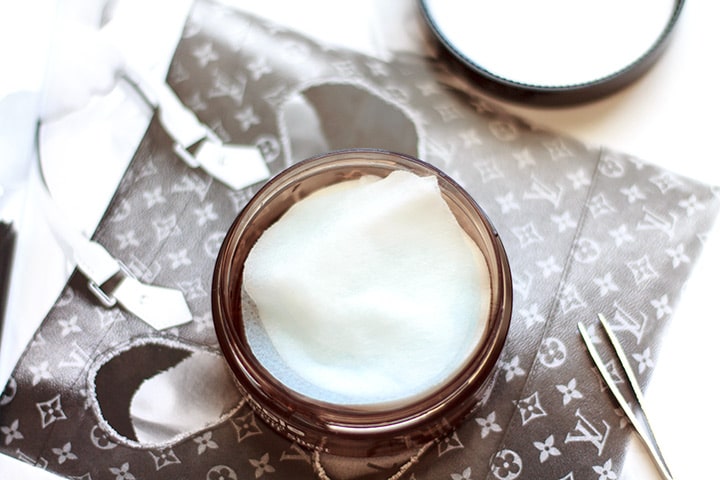 The sheets remind me of Almay's eye makeup remover sheets, and have a light scent (which I can't really describe) to them. The sheet material and thickness are similar to that of a typical sheet mask, and each one is soaked in this watery essence – aka the magic juice that will make all my blackheads go away!
Yes you're supposed to use the tweezer to remove each sheet, which I usually do, but those tweezers really suck and it was hard using it hold the sheet for the camera. Despite the sucky tweezer they included, I do appreciate their effort to keep the application hygienic – nothing worse than sticking your fingers into the product and contaminating it.
So you're probably wondering, that circle sheet doesn't look like it'll fit the nose very well, and you're right. You need to stretch these sheets out before placing them on your nose, and you can make it as long (to a certain extent) as you want it to be so it'll cover all your blackheads. Once on the nose the sheet feels really nice, it's like having a sheet mask on, except just on the nose.
I love the removal process of the Ciracle Blackhead Off Sheet – it's absolutely painless, and the results I saw on my nose were quite astounding (and disgusting). My blackheads had popped out, all by themselves, no squeezing or pulling required! The instructions said to use a cotton swab to remove them, but I prefer using a blackhead extractor tool to scrape them off instead. When I'm done I can still see my pores, but they're now clean and blackhead free!
After using the Ciracle Blackhead Off Sheet I like to follow with my Paula's Choice Skin Perfecting 2% BHA Liquid to really clean out the pores and tighten them. These 2 products have been game changers for my blackheads and I've noticed visible improvement over the past weeks!
The recommended use for the Blackhead Off Sheet is 2-3 times per week, but I found that was too frequent for me and I didn't have that many blackheads to extract (which is a good thing!). Instead I use this once a week as part of my deep cleaning process to keep my pores clear and happy.
Final Verdict
Packaging

Ingredients

Performance

Price
If you're still using nose strips, please stop and switch to this instead! It's not only effective at getting your blackheads out, but it does so gently and without enlarging your pores! This is a product that's truly lived up to its claims, however, keep in mind this will only remove the blackheads. As with most skincare issues, prevention is the key and I think you'll get the maximum benefits if you use this in conjunction with other products.
Where to buy
Amazon – $10.59 – Where I purchased mine. Free shipping. Potential cash back from Ebates.