For the longest time my favorite affordable moisturizer has been the classic Nivea Creme. While perfect for my dry skin, it doesn't work for everyone and certainly has its flaws. But I think I found just the moisturizer that all skin types will love, and it's cheap too:
Meet the Illiyoon Ceramide Ato Concentrate Cream.
Quick Summary
Affordable price and large size makes it suitable for use all over
Features a blend of barrier strengthening ingredients: fatty acids + ceramides + cholesterol
Moisturizing without being heavy, this will work well for all skin types
Overview
What is it
A moisturizing cream that keeps the skin soft and beautiful for a younger-looking glow. Penetrates deep to strengthen and improve the skin barrier
How I use it
A generous pea-sized amount in the mornings and evenings as my moisturizer step. If my skin is extra dry I'll use this in the evenings over another moisturizer like a sleeping mask.
Best suited for
All skin types will enjoy how moisturizing this is without being greasy. Sensitive skin types especially appreciate its gentle and barrier repairing formula.
Things to note
Alcohol-free. A few ingredients like Stearic Acid and Palmitic Acid could potentially be comedogenic, but only avoid if they're known issues for you.
Packaging
The 200ml size comes in a plastic tube but they also sell this in a 500ml plastic jar. Basic but looks better than Western drugstore brands imo *cough* Cerave * cough*
Scent
Fragrance-free. Maybe a slight lotion scent if you sniff really hard?
Texture
A thick cream texture with tiny, barely noticeable ceramide beads. However it doesn't feel oily or greasy at all.
Finish
A velvet finish with no noticeable shine.
Price & Size
$10-20 for 200ml on StyleKorean, Olive Young (5% off with JENNY123), YesStyle (5% off with GEEKYPOSH), Jolse, Stylevana (10% off with SHOPJENNY)
Ingredients Highlight
Water, Butylene Glycol, Glycerin, Cetyl Ethylhexanoate, Pentaerythrityl Tetraisostearate,
Stearic Acid
, Cyclopentasiloxane,
Palmitic Acid
, Behenyl Alcohol,
Ginseng Root Extract
, Magnolia Flower Extract,
Perilla Seed Extract
,
Lactobacillus/Soybean Ferment Extract
,
Hydroxypropyl Bispalmitamide MEA
, C12-20 Alkyl Glucoside, C14-22 Alcohol, Glyceryl Caprylate, Dimethiconol,
Mannitol
, Cyclohexasiloxane, Silica, Arachidyl Glucoside, Arachidyl Alcohol, Acrylate/Ammonium Methacrylate Copolymer, Ethylhexylglycerin,
Cholesterol
, Polysorbate 20, Polyacrylate-13, Polyisobutene, Propanediol
ingredient analysis
At first you're probably wondering where the ceramides are, and that's because Illiyoon uses Hydroxypropyl Bispalmitamide MEA, which has the same properties as Ceramide 3 but is blends better in formulas.
This ingredient is part of the Ceramide Skin Complex developed by Amorepacific (Illiyoon's parent company) and AESTURA, and it's then encapsulated to help enhance the delivery and absorption. Those are the itty bitty beads you're feeling!
The holy trinity of barrier repair: ceramides, cholesterol, and fatty acids
The formula also contains fatty acids (stearic + palmitic acid) and cholesterol, and these 3 are considered the main building blocks of our skin's barrier and great ingredients for barrier repair.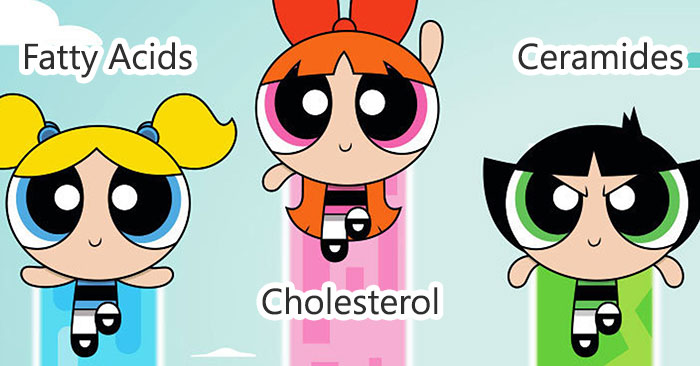 Seeing the trio together is pretty common in ceramide-based products, and most brands (ie. Cerave, Drunk Elephant) use a blend called SK-Influx. But according to an industry insider on r/skincareaddition, these brands use SK-Influx in such low concentrations that the ceramide % is so small that it'll have minimal effects on the skin.
So where does that leave the Illiyoon Ceramide Ato Concentrate Cream? Luckily it doesn't use SK-Influx but its own in-house formula. But what's the actual ceramide % and the fatty acid: cholesterol: ceramide ratio? That's a trade secret we'll never know.
Tldr; There's a good chance the Illiyoon formula is more effective than most mass-market ceramide products out there, plus it uses a unique encapsulation technology none of the other brands feature.
Usage Experience
✔️ Locks in moisture without feeling greasy
I still think the Nivea Creme is excellent for preventing transepidermal water loss, but I know that its rich texture isn't everyone's cup of tea, especially if you have dehydrated yet oily skin. Rejoice because the Illiyoon is just as good at locking in moisture all while feeling like nothing on your skin!
✔️ Layers well under and over products
It doesn't pill like gel creams. It absorbs quickly leaving a fresh canvas for sunscreen and foundation in the mornings. It does its job so quietly that sometimes you don't even notice its presence until you realize your face is actually nice and moisturized and not a shriveled prune.
✔️ Incredible value for the price
As a ceramide lover I've tried my share of ceramide-based creams and this performs just as well, if not better, than all the expensive options. Take the money saved and splurge on serums instead for a much more effective routine.
❌ It's basic
You can argue that this isn't a flaw at all, but as someone who appreciates the usage experience (aka skintertainment factor), I can tell you that you won't find it with the Illiyoon. It's by no means unpleasant, but it's definitely a utilitarian, no-fluff kinda product. I guess the ceramide beads are kinda interesting but they're so tiny you might not even notice them.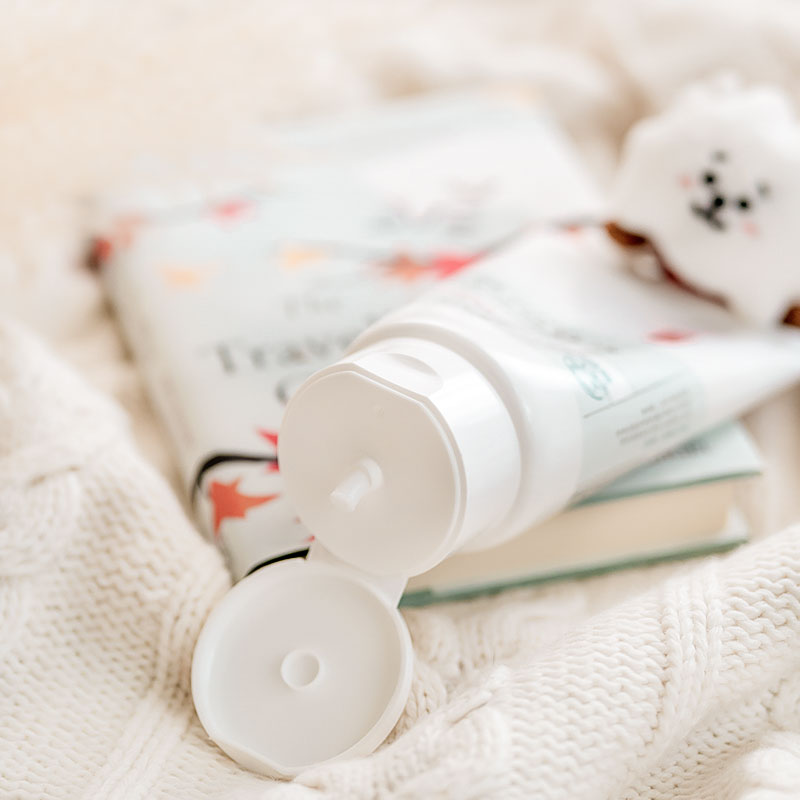 Illiyoon Ceramide Ato Concentrate Cream compared
To the Drunk Elephant Lala Retro* (reviewed here)
The DE has a lighter almost whipped texture but it also feels less occlusive and moisturizing. It's also suggested that the DE is using the SK-Influx at 1%, which means you're getting a measly 0.015% ceramide. Looking at price/volume the Illiyoon is superior in every way (plus you're not supporting a terrible brand but that's another story).
To the Paula's Choice Omega+ Moisturizer*
The PC also has a lighter, fluffier texture, but it's even less moisturizing than the DE! If you have oily skin and no issues with TEWL then the PC could be a good fit, but it uses the SK-Influx blend at around 1% as well…so just know you're not really getting a lot of ceramides in the formula.
To the Cerave Moisturizing Cream
The OG ceramide cream! It's super affordable but feels pretty thick and has a noticeable emollience (ie. greasiness) to it. It moisturizes just as well imo, although the texture is less elegant. But hey if you're in a pinch it's super easy to purhcase! It also uses the SK-Influx at around 1%.
To the First Aid Beauty Ultra Repair Cream* (reviewed here)
The FAB has the same light fluffy texture as the DE, but it's actually quite moisturizing! The formula is pretty different though, FAB features colloidal oatmeal to soothe the skin, so if itchiness from dry skin is an issue FAB is a good option. I still find the Illiyoon more moisturizing though.
To the First Aid Beauty Ultra Repair Firming Collagen Cream*
It's their original Ultra Repair Cream but with an anti-aging boost thanks to the addition of niacinamide and peptides. Again, not as moisturizing as the Illiyoon, but if your skin isn't that dry it shouldn't be an issue. I personally like this more than the original, especially for day use.
Want more moisturizer recommendations? Read my big moisturizer roundup for all the details!
Final Verdict
Ingredients
Packaging
Texture/Application
Performance
Price
If you're looking for that skin repairing blend of ceramides, cholesterol, and fatty acids but don't want to spend $$$ for an elegant formula, the Illiyoon is an excellent option. Sure you won't get the froufrou experience with fragrance, packaging, or texture, but if it means saving lots of money and still getting great results, I'd be happy to pass on those as well.