Brand scandal aside, I've actually heard great things about the Drunk Elephant Lala Retro Whipped Cream, so imagine my disappointment when it wasn't anything special.
What is it
This multifaceted rescue cream provides replenishing barrier support by reinforcing skin's acid mantle and defending against the effects of everyday stressors. Lala Retro is a whipped dream-come-true for tired, dry skin.
How I use it
A pea sized amount twice a day as my moisturizer.
Best suited for
The light texture and matte finish will work for most skin types, however the inclusion of several comedogenic ingredients makes this not acne-prone skin friendly.
Things to note
Drunk Elephant prides themselves in being 6-free, so no silicone, essential oils, chemical UV filters, alcohol, or fragrance/dyes. They're also cruelty-free, but despite their "clean" claims, none of their packaging is recyclable. The brand itself is also problematic and controversial to say the least.
Packaging
The full sized product comes in a non-recyclable airtight plastic jar with a pump dispenser and a pretty lavender lid. Good for hygiene and aesthetics, not so good for the environment.
Scent
No noticeable scent. If I sniff hard enough it smells sorta like playdough.
Texture
A fluffy light-to-medium weight cream. Unlike typical creams, this has no noticeable oily feel, yet it still takes a bit to fully absorb.
Finish
Matte/natural finish once absorbed.
Where to buy
$60 for 50ml on Sephora and CultBeauty
Ingredients Highlight
Water, Glycerin, Caprylic/Capric Triglyceride, Isopropyl Isostearate,
Pseudozyma Epicola/Camellia Sinensis Seed Oil/Glucose/Glycine Soja (Soybean) Meal/Malt Extract/Yeast Extract Ferment Filtrate
, Glyceryl Stearate SE, Cetearyl Alcohol, Palmitic Acid, Stearic Acid, Pentylene Glycol, Plantago Lanceolata Leaf Extract,
Baobab Seed Oil
,
Watermelon Seed Oil
,
Passion Fruit Seed Oil
,
Mongongo Kernel Oil
,
Marula Seed Oil
, Polyglyceryl-6 Ximenia Americana Seedate,
Cholesterol
,
Ceramide AP
,
Ceramide EOP
,
Sodium Hyaluronate Crosspolymer
,
Ceramide NP
,
Phytosphingosine
, Ceteareth-20, Trisodium Ethylenediamine Disuccinate, Tocopherol, Sodium Lauroyl Lactylate, Sodium Hydroxide, Citric Acid, Carbomer, Xanthan Gum, Caprylyl Glycol, Chlorphenesin, Phenoxyethanol, Ethylhexylglycerin.
in-depth analysis
This has pretty much everything I'm looking for in a moisturizer: emollient + antixoidant rich oils + cholesterol + ceramides which are naturally part of our moisture barrier, and even a little hyaluronic acid to help draw moisture to the skin.
However it also contains several possible comedogenic ingredients, specifically Isopropyl Isostearate. I personally had no issues and did not break out, but if you're acne prone I'd pass.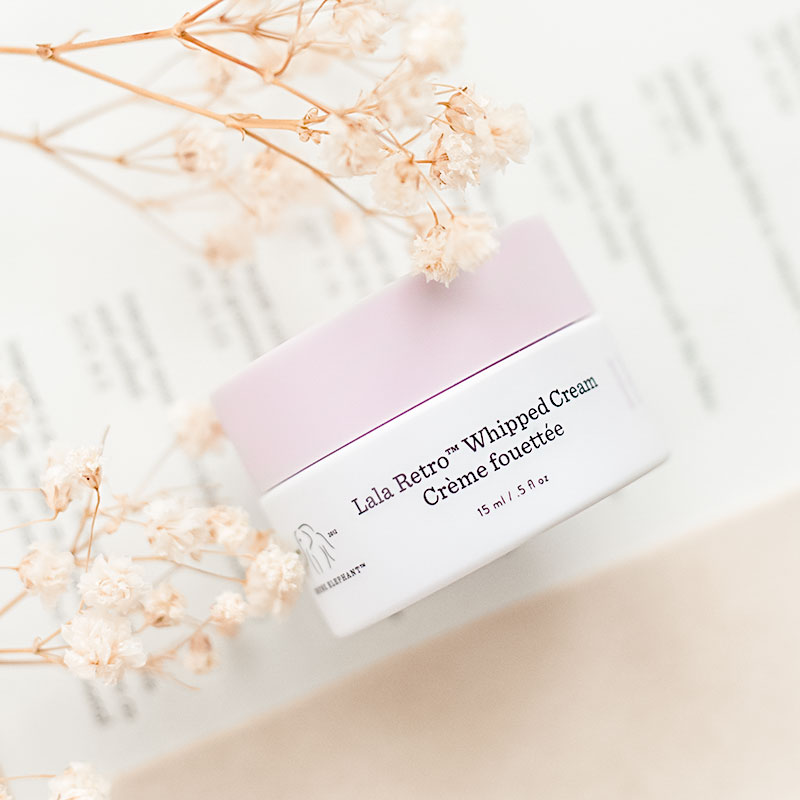 Usage Experience
Like I said, I expected this to be love at first use, but I am NOT a fan of the texture. As a cream made for dry skin, I expected this to be luxurious and rich, but sadly that was not the case.
Even if I ignore the textures, I actually didn't find this cream that moisturizing. As a matter of fact, I had to mix in a separate facial oil to get that emollience and richness I'm used to and prefer in moisturizers.
Definitely not a dream-come-true for my combo-dry skin, more like a disappointing reality.
The plus side of the lightweight texture is that it works well as a day moisturizer under makeup. No pilling or any issues at all. My skin didn't feel uncomfortable, but it doesn't give me that moisturized + plump feeling that I'm used to from a good moisturizer either.
All in all, incredibly underwhelming, especially considering the price. I finished my deluxe mini last month, and if I find it only average in the summer, I can only imagine how lack it'll be in the winter when my skin gets real dry.
Lala Retro possible dupes
Paula's Choice Omega+ Complex Moisturizer – $35/50ml
The texture and ingredients are both incredibly similar. I didn't find this one moisturizing enough either, but Paula's Choice is also much less expensive. Plus the brand is less problematic.
Cerave Moisturizing Cream – $16/539g
This doesn't contain any plant oils, but you still get barrier restoring ceramides + cholesterol plus hyaluronic acid. There's also petrolatum, an excellent occlusive to really lock that moisture in. Not as elegant of a formula but seriously look at the price!
Cerave Skin Renewing Night Cream – $14/48g
Similar to the moisturizing cream but take out the petrolatum and add in peptides and niacinamide for the antiaging benefits!
First Aid Beauty Ultra Repair Cream Intense Hydration – $34/170g
It has the same light and whipped texture, plus ceramides. However the FAB also includes colloidal oatmeal for soothing the skin plus shea butter + squalene to nourish.
Acure Radically Rejuvenating Whipped Night Cream – $19.99/50ml
You get that same whipped texture and marula oil, but instead of ceramides, the Acure features peptides + vitamin c + ferulic acid for some antiaging + antioxidant benefits.

Final Verdict
Packaging
Ingredients
Texture/Application
Performance
Price
This was an Instagram darling before the DE scandals, but honestly I don't get the hype, especially considering the price and the abundance of affordable alternatives. If you happen to get this in a set you can see if it'll work for your skin, but otherwise I wouldn't recommend spending money on the full size.