I have a love-hate relationship with anti-aging products. Love them because I'm getting to that age where my skin needs them, hate them because brands seem to think anti-aging = rich and heavy *rolls eyes*.
So when I learned about the Klairs Midnight Blue Youth Activating Drop, I kept my fingers crossed that this was the one.
Quick Summary
Simple ingredients and water-like texture makes it easy to incorporate into any routine.
Requires patience to see results
One of the most affordable EGF products available that still delivers results!
Overview
What is it
Made with 93% EGF (sh-Oligopeptide-1) and bFGF (sh-Polypeptide-1), it's a high concentration serum that contains only 10 core ingredients without the use of water to help delay the signs of aging.
Best suited for
All skin types, even sensitive skin, thanks to its super simple & gentle ingredient list. 30+ folks with mature skin will see the most results!
Things to note
This is alcohol and fragrance-free.
Packaging
A simple dark glass bottle with a dropper.
Texture
Like water, which actually makes it difficult to apply more than 1 drop at once.
Finish
Natural finish with no stickiness whatsoever. It's like applying water to your skin.
Where to buy
$25-$30 for 20ml at Wishtrend, Amazon , and YesStyle (5% off with code GEEKYPOSH)
Klairs Midnight Blue Youth Activating Drop ingredients
Water, Butylene Glycol, sh-Oligopeptide-1, sh-Polypeptide-1, Vaccinium Angustifolium (Blueberry) Fruit Extract, Lecithin, Sorbitan Sesquioleate, 1,2-Hexanediol, Caprylyl Glycol, PEG-60 Hydrogenated Castor Oil, Glycerin, Chlorphenesin, Guaiazulene, Ethylhexylglycerin, Adenosine
EGF – aka Epidermal growth factors. Its discovery led to a Nobel Prize, which hints at the potentials and significance of this ingredient. Studies have shown it to stimulate skin regeneration at the cellular level, increase skin renewal rate, and slow down the rate of skin thinning1,2.
bFGF – Basic fibroblast growth factors can help accelerate wound healing and prevent scar formations3.
Blueberry fruit extract – contains resveratrol, which is an excellent antioxidant.
Adenosine – helps smooth out our skin and decrease the appearances of wrinkles
Guaiazulene – extracted from the chamomile flower, it's great for soothing the skin and has anti-inflammatory, anti-bacterial, and anti-oxidant properties4.
What impresses me most about the Midnight Blue Youth Activating drops is the high concentration of the anti-aging ingredients: 93% of the total weight is the EGG + bFGF. For me I'd rather have just a few potent ingredients rather than a bunch of ingredients at low concentrations.
Growth factors – just a hype or the real deal?
EFG and bFGF sound like the ideal anti-aging ingredient on paper – it works to repair and regenerate our skin5, stimulate collagen production6, and replace damaged (whether by environmental factors or UV rays) cells with healthy ones7.
They actually occur naturally in our bodies and thus don't cause the same irritation as other anti-aging ingredients like retinol and vitamin c. But as with all good things, EGF levels rapidly decrease in our mid-20's, and your skin is no longer able to repair itself as quickly as before. Cue in the loss of elasticity and appearance of fine lines.
While growth factors sound wonderful, their molecule sizes are generally also too large to be absorbed by the skin, though micro-needling or the use of a penetration enhancer like butylene glycol (included in the Klairs Midnight Blue Youth Activating Drop) can help8.
Lastly, EGFs' effects on the skin are nowhere near as well studied as retinol or other better known anti-aging ingredients, though current research shows promising results.
So no, growth factors aren't perfect, but from what we know so far, they're living up to the hype. I wouldn't toss out your retinol just yet, but growth factors are a great anti-aging ingredient to consider especially if you want something gentle and effective.
How to use the Klairs Midnight Blue Youth Activating Drops
According to my esthetician, EGF products should be the first thing applied after cleansing and exfoliating. This is to ensure the ingredients are properly absorbed into your skin.
EGF should also be used twice a day to get the best results.
Due to the watery texture, I would either add the drops to your palm and then pat it in, or drop it directly on your skin making sure the pipette doesn't touch anything!
I use 3-4 drops for my face.
Usage experience & results
First thing I love about the Klairs Midnight Blue Youth Activating Drops? How lightweight it is. If you struggle with layering products because they start to feel heavy, this serum is the perfect addition to your routine.
It's literally like applying water, which can actually be tricky at times because it's too watery. This is the one time where I do suggest dropping the product directly on your face – just make sure the pipette doesn't touch your skin!
Next, products containing growth factors can be expensive – like $100+ expensive. I'm really impressed that Klairs was able to deliver EGFs in such high concentration at a reasonable price, but none of this matters unless the product works, which brings us to…
Does the Klairs Midnight Blue Youth Activating Drop work?
This is always a tough question, especially for anti-aging products. Klairs cleverly markets this as a product that "delays aging", not one that reverses the signs of aging, which really is what 99% of all anti-aging products are. Luckily I don't have any wrinkles yet, so for me using the Youth Activating Drop is definitely about prevention.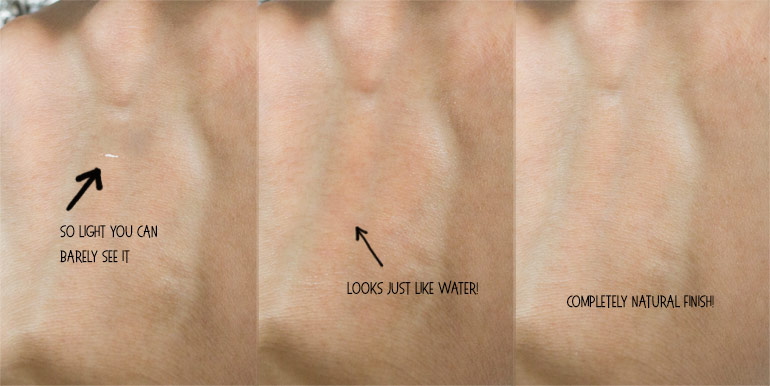 It took finishing an entire bottle to realize that my skin feels smoother, more refined, and generally healthier. The changes are subtle, and it might even take you stopping the product completely for a while to realize the difference it made!
As with all anti-aging products, it takes continuous long term use to notice the effects (ie. the delay in lines and wrinkles), so I'm more than happy with the general improvements I've already seen.
What others are saying
Full reviews are linked so if your skin type matches, I highly recommend reading further to get a better idea of how this product will work for your skin type!
I don't think this serum alone can transform my skin in a spectacular way. On the other hand, I think it's one of these products that are perfect as an ally for the stronger treatments that I love, such as retinol and acids.

Bonnie of BTY ALY, dehydrated combination skin
After one week of using the Klairs Midnight Blue Youth Activating Drop, my skin texture has improved. In fact, I feel like it's smoother now and brighter so I guess the skin repair does really work.

Alyssa of Style Vanity, oily acne-prone skin
Somehow, the serum still has a good effect on the skin and makes it feel soft. I don't think that it will reduce any existing wrinkles though.

Laven of Berries in the Snow, dry skin
I feel like wrinkles need more time to see the results but I totally see the difference with pores and my skin in general – it seems to be more healthy, glowy and pores seems to be cleaner.

Bambi of Kherblog, combination skin
Klairs Midnight Blue Youth Activating Drop alternatives
When I started testing out this product at the end of June, I was immediately reminded of the Hylamide SubQ Anti-Age Serum because they're so similar in function, size, and texture. So to make things easier, here's a comparison table:
| Klairs Midnight Blue Youth Activating Drop | Hylamide SubQ Anti-Age Serum |
| --- | --- |
| $30/25ml ($1.2/ml) | $38/30ml ($1.27/ml) |
| Features EGF & bFGF as the main anti-aging ingredients | Contains 6 different anti-aging ingredients, no growth factors thought |
| Also contains soothing & calming ingredients | Also contains hydrating ingredients |
| 10 ingredients total (full list) | 36 ingredients (full list) |
| Doesn't irritate sensitive or inflamed skin | Can sting when used on already irritated skin |
| No scent | Smells like wet rags |
| Water-like texture, no sticky finish | Water-like texture, just a hint of stickiness that fades quickly |
As much as I love the idea of having a smorgasbord of anti-aging ingredient in one product, my skin just reacts better to simple ingredient lists because it means less chances of ingredient conflict, allergy reaction, or potential irritation.
Even when my skin is sensitive I'm able to use the Youth Activating Drop without any issues, whereas the Hylamide serum stung and irritated my skin further.
Other EGF serums I've tried
Skinmedica TNS+ Advanced Serum – For $265 this did deliver more noticeable results than the Klairs. Is it worth the drastic price difference? If you're under 30, heck no, please save your money and use the Midnight Blue Youth Activating Drops instead. If you're older and have the budget, Skinmedica's formula is undeniably better.
PCA SKIN Total Strength Serum – At $98, this is middle ground between the Skinmedica and Klairs, and uses both EGF and peptides for its anti-aging functions. Sadly I did not notice results with this one :(
Final Verdict
Packaging
Ingredients
Texture/Application
Performance
Price
Yet another winning product from Klairs! This is an excellent anti-aging booster to add to any routine thanks to its simple but concentrated ingredient list. If you're looking to improve your overall skin condition and delay the signs of aging, this product will fit right into your existing routine nicely, no matter your skin type or condition. This is a product I will be repurchasing, and would highly recommend it to anyone, especially those with sensitive skin!
FAQs
Is the Klairs Midnight Blue Youth Activating Drop cruelty free?

Yes! Klairs is one of the few but growing cruelty-free K-beauty brands.

Is the Klairs Midnight Blue Youth Activating Drop safe to use while pregnant?

None of the ingredients it contains is known to cause issues during pregnancy, and according to both dermatologists Dr. Shirley Chi and Dr. Morgan Rabach, EGF is safe to use during this time and can be a good alternative to retinol. Always still check with your healthcare provider if you're uncertain.

Can I use the Klairs Midnight Blue Youth Activating Drop with retinol or other actives?

Yes! Thanks to the soothing benefits of the drops, it's actually a great product to pair with your stronger actives. It also works as a great anti-aging booster alongside your retinol.
Article Sources
To keep my content accurate and trustworthy, I rely on peer-reviewed studies, articles from reputable academic institutions, and quotes from certified healthcare professionals to back my claims. No woo-woo clickbait nonsense here!