If there's one thing I learned over the years it's that there are few absolute truths when it comes to skincare: your mileage may vary (YMMV), always wear sunscreen in the morning, and always double cleanse at night (because you wore sunscreen). Yet when it comes to skincare ingredients, an area that's very much YMMV and where most of us have a moderate understanding at best, we're sometimes too quick to jump to conclusions. I know I was definitely guilty of this in the past, getting all excited whenever I saw mile-long ingredient lists.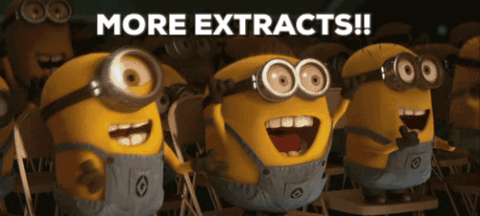 After all, aren't 10 extracts better than 1, and how can having vitamins A, B, C, D, E, F, and G in in a single product be a bad thing? Inherently there is nothing wrong with having a long ingredient list with plenty (or should I say plant-y? harhar) of extracts and vitamins and ceramides and unicorn tears, and there are definitely cases where more can be better. The fallacy is thinking that long ingredient list = a better product.
From my personal experiences, I've actually found that shorter ingredient lists typically produce better results for one or more of the following reasons:
Less chances of an allergic reaction or irritation. You can never be too sure which ingredient will irritate your skin, and the more there are, the higher your chances. This is why you'll typically see smaller lists on products for sensitive skin.
Less chances of product conflicts. Again, it's a game of probability. The more ingredients in a product, the harder it is to figure out the culprit that's causing the pilling and balling.
You're probably getting more of each ingredient. Let's say you have 2 products, both with licorice root extract. One contains just 7 ingredients total, and the other 60. Which one do you think will have a higher % of licorice root extract?
Potentially less markup. This isn't result-related, but having more ingredients can give brands the leverage to charge more for the product. After all, it's easier to justify the higher price to consumers when a product contains 20 different extracts instead of just 2. #justsayin
Through much trial and error I've learned that more ingredients don't always mean the product will be more effective. Take Odacite serums for example, you can count the number of ingredients with one hand, yet they've improved my skin more than many complex serums ever have. Cosrx is another brand I raved about, and they too specialize in great affordable products with simple ingredients. A recent discovery + favorite of mine has been La Roche-Posay (yes I know they've been around forever, I'm just slow like that), and I can always trust them to soothe my skin when it's irritated.
This isn't to say less ingredients = better product either, but rather that you shouldn't use the length of a product's ingredient list to determine its quality. While my experiences with lengthy ingredient lists have been less successful, two of my favorite skincare products actually include 70+ different ingredients: the Naruko Face Renewal Miracle Essence and Naruko Supreme Rejuvenating Elixir Oil
So what is a girl (or boy) to do?
First, if you've been programmed to think more is better when it comes to skincare ingredients, time to reprogram your mind. A product is good because it's well-formulated, whether that's with 5 or 50 ingredients. However, I do think the following folks might find simpler ingredients (assuming they're well-formulated!) more agreeable with their skin:
those with sensitive skin
those with irritated skin (can be a temporary condition from over-exfoliating or sunburn)
those with acne-prone skin
those with a compromised moisture barrier (may manifest itself as red, dry, or tight skin)
In the end it's all about finding what works best for our skin, and if you're still searching, it never hurts to keep an open mind in the process.
Thank you for reading, and do share your thoughts on the topic in the comments below. Have a great rest of the week + weekend!