For me the 2 most important things in skincare are 1) always applying sunscreen 2) thoroughly cleansing your skin at night using the double cleansing method. That's right, even if you don't wear makeup, you should still double cleanse:
The first time is to remove your makeup (if you wear it), sunscreen (which you should always wear, can't stress this enough guys), and the combination of oil/grime/dirt/pollution that has accumulated on the surface of your skin over the course of the day.
The second time is to actually clean your skin and remove any residual impurities that the first cleanse may have missed.
So now that we've established the importance of double cleansing, the question most people ask is "Which product do I use for my first cleanser?". So today, I'm breaking down 7 of the most common types of first cleansers/makeup removers to help you find one that best fits your skin type and lifestyle.
Cleansing Oils
Characteristics

Feels like oil (though some are lighter than others), but emulsifies on contact with water and washes off easily.

Best for

Someone who's double cleansing for the first time. There are so many options available it's easy to find one that fits your skin type (and yes this will work with all skin types).

I like

DHC Deep Cleansing Oil* (full review here), Softymo Speedy Cleansing Oil
When I started double cleansing, oils were my first cleanser of choice because they were easy to wash off. Just apply on dry skin, massage, and add a bit of water to emulsify and then rinse off! The downside is that cleansing oils aren't as travel friendly, and you can imagine how messy the leaks are when they happen. But for at home cleansing, you can't go wrong with these.
Cleansing Balms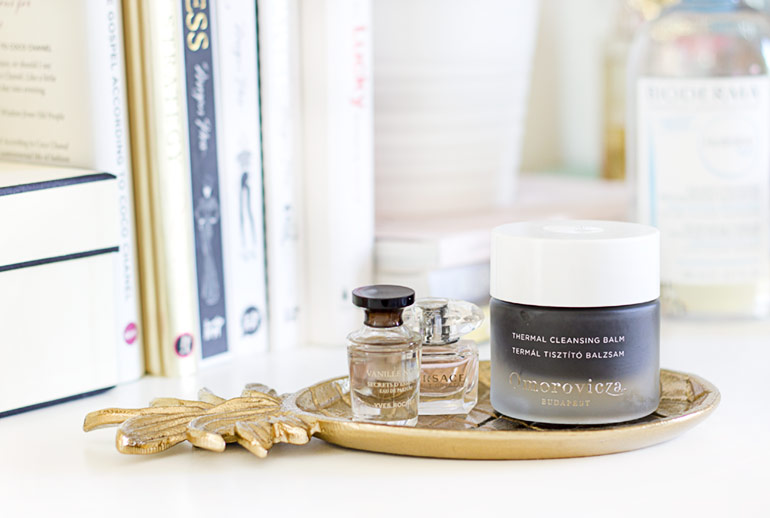 Characteristics

Melts into an oil-like texture when massaged into the skin and feels oh-so-luxurious. May or may not contain beneficial ingredients for the skin. Depending on the formula you may need a muslin cloth to wash these off. Travel-friendly.

Best for

Anyone who likes a little indulgence in their skincare routine (i.e. you consider the cleansing step therapeutic and don't mind the extra steps).

I like
If you're looking for something ultra luxurious and therapeutic, I highly recommend cleansing balms. I love giving myself a mini face massage while I use one, and while using the muslin cloth is an extra step, the soft buttery skin afterwards is worth it.
In case of the Omorovicsa Thermal Cleansing Balm, it has such wonderful ingredients that I actually use it as my second cleanser, and use micellar water as my first cleanser. Ain't nobody got the $$$ to use this fancy balm just to remove makeup and sunscreen!
Micellar Water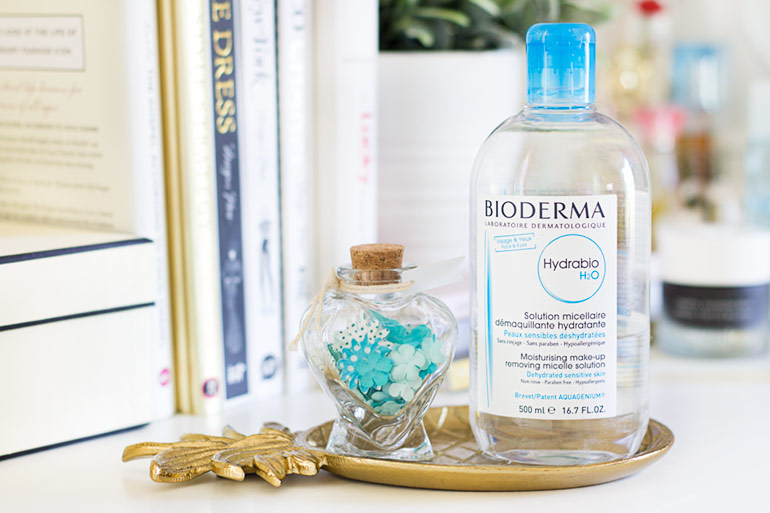 Characteristics

Super easy to use and feels like water. Just pour some on a cotton pad, wipe, and repeat until makeup has been removed.

Best for

Those that don't like the heavy feeling of oils and balms, those that want to keep their routine quick and simple, or those that wear light to no makeup

I like

any of the Bioderma micellar waters* (full review here)
I absolutely love using micellar water and it's my default first cleanser. It's gentle, it's quick, and it gets the job done well. The only downside is that I'm going through my cotton pads like crazy.
Wipes
Characteristics

Perfect for traveling and/or lazy nights – wipe and you're done. Usually not as effective as other makeup removers, and some might actually irritate sensitive skin.

Best for

Traveling or on-the-go makeup removal. Or those nights when you stumble in at 4am drunk off your ass, ready to pass out.

I like

Labotica Argan Oil Deep Cleansing Tissues* (full review here), Labotica Green Tea Lip & Eye Point Remover* (full review here)
I'm not a fan of makeup wipes as I usually find them too harsh on the skin, and they don't seem to do as good of a job as other makeup removers. However, the Labotica wipes which Leaders generously sent to me to try, were an exception, as in they were exceptionally good. The Green Tea Point Remover Wipes are now staples in my travel makeup bag.
Cleansing Gels
Characteristics

Looks and feels like gel at first, turns into an oil upon massaging into skin, and rinses off easily. Usually contains a load of beneficial ingredients.

Best for

Second cleanses.

I like
These can be used as a first cleanser, but honestly why would you use products with great ingredients like honey and vitamin c to remove makeup? The only reason why I included this "makeup remover" is to suggest you not to use it as such, but as a second cleanser so all the good ingredients actually get a chance to do something for your skin.
Cleansing Milk
Characteristics

Not as effective at removing full face makeup as the other products, but is super gentle and feels like a light lotion/emulsion. Typically doesn't require rinsing.

Best for

Those with super dry and/or sensitive skin.

I like
If any of the above options are too harsh or still leave your skin feeling dry, and you think cleansing balms are too much of a hassle, then cleansing milk is a great option. Keep in mind these usually contain heavier oils like coconut and mineral, so check the ingredient list before purchasing.
Eye & Lip Makeup Remover
Characteristics

Especially made for removing the more stubborn (and often waterproof) eye and lip makeup. Usually comes in a bi-phase formula that you need to shake before using.

Best for

Anyone who wears eye and/or lip makeup.

I like
This should be used in addition to your first cleanser if you're wearing any eye or lip makeup. While you could get away with using your normal first cleanser for this purpose, chances are it won't do as good of a job (and you'll end up looking like a panda ????) and it might irritate your eyes.
FYI the proper way to remove eye/lip makeup is to soak a cotton pad with the product and hold it over your eyes/lips for 10-15 seconds before gently wiping the makeup off. Rubbing will only irritate the sensitive skin around the eye area and you'll probably lose a few lashes in the process. Who wants early wrinkles and sparse lashes? Nobody? I thought so.
A quick recap & comparison
In case you were too lazy to read through all the above, here are some quick comparisons of the different types of first cleansers:
Heaviness: balm > oil = milk > gel > micellar water = wipes
Ease of use: wipes > micellar water > milk > gel = oil > balm
Effectiveness: oil = balm > micellar water = gel > milk = wipes
Jenny's rank of awesomeness: balm = micellar water > oil > wipes > milk, and gel as a second cleanser
So the last one is obviously my personal preference and in no way objective, but I hope this post helps clarify some of the differences between the different types of first cleansers so you can purchase the one most suitable for your needs.

Let me know what your favorite first cleansers are and why, I love discovering new products to use! Thanks for reading and have a great day!