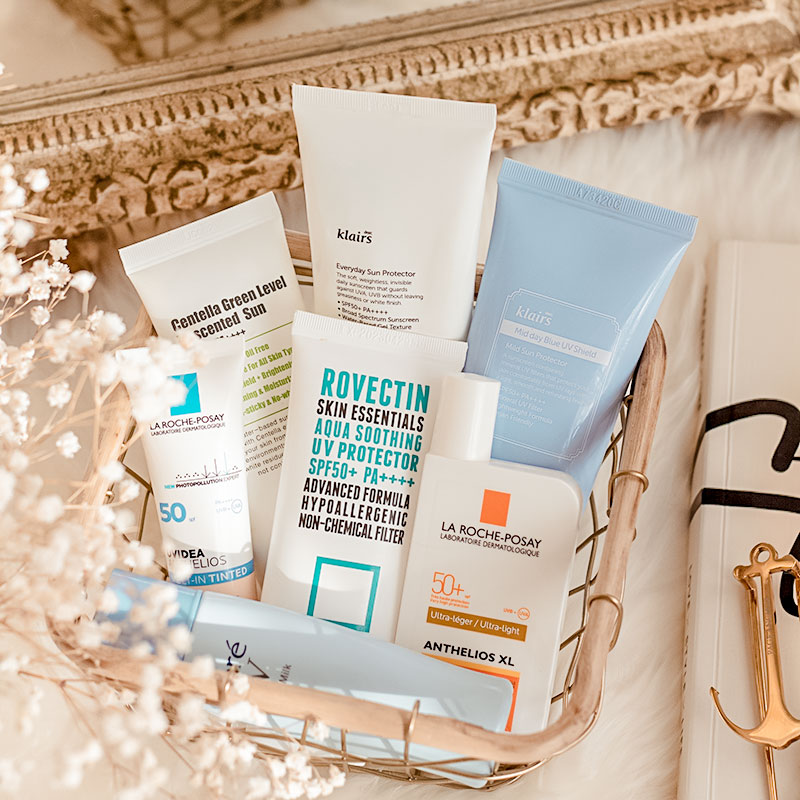 With so many sunscreen options available, which ones truly offer the best UVA and UVB protection? I shared a sunscreen guide that goes into details of how to pick the best sunscreen a while back, along with the top picks according to renowned Taiwanese dermatologist Dr. Pin-Chi Chiu.
However it's been a few years since that post, but luckily Dr. Chiu continued his independent sunscreen testing this year, and I'll be sharing the top 11 picks with their Boots Star ratings and critical wavelength. But first a quick refresher:
Boots Star ratings & critical wavelength
What is the Boots Star rating?

Boots Star rating measures the % of UVA that's been absorbed compared to UVB rays (source), so in a sense it measure the evenness of the UV protection. These tests are done in vitro using machines. The closer the UVA/UVB ratio is to 1, the more stars a sunscreen gets.


Eg: Sunscreen A has SPF50 and ★★, which means that it's probably around PPD4 – 10. Sunscreen B also has SPF50 but ★★★, which means it's around PPD11 – 23, that's a big difference! (1, 2)

What is critical wavelength?

Critical wavelength (CW) is used to determine whether a not the sunscreen is broad spectrum. Tests are done in vitro by exposing the sunscreen to different UV wavelengths to see how much of the UV radiation is absorbed. The wavelength at which the sunscreen reaches 90% absorption is the critical wavelength/CW.

For reference, UVB rays range from 290 – 320nm, while UVA rays range from 320 – 400nm. So the higher the CW a sunscreen has, the more UVA protection you're getting.
11 best sunscreens revealed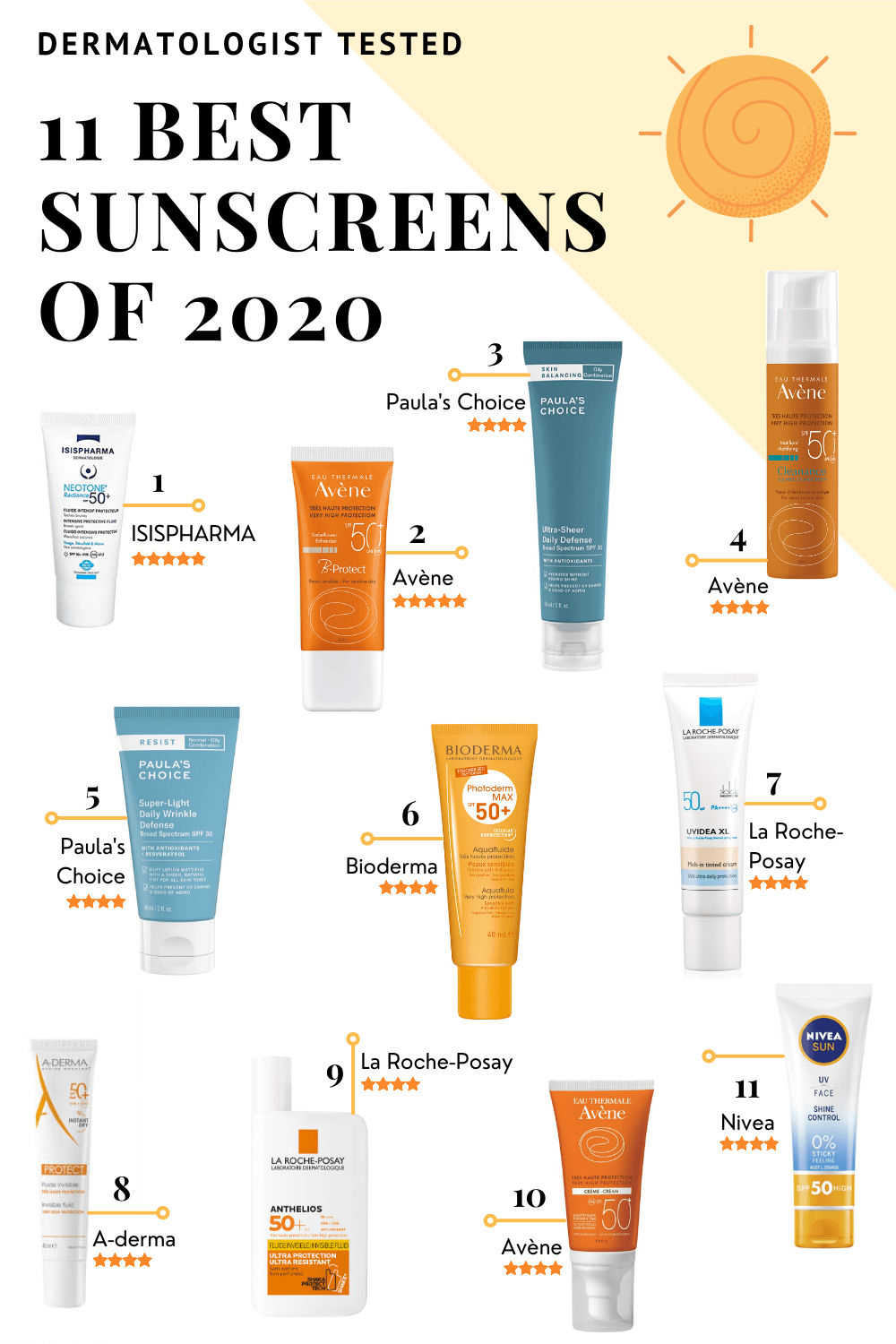 Not surprising, European formulas dominated this list, especially the French brand Avène. They have several more sunscreens with ★★★★ and CW 381nm that are listed in the full list below!
I was also surprised to see Paula's Choice among the top picks, as US sunscreens are usually bleh. While their SPF is lower, the high Boots Star ratings mean that their UVA protection is still superior to other products with the same SPF. Their Super Light Wrinkle Defense SPF30 is also the only mineral sunscreen to have ★★★★.
As for popular Japanese sunscreen brands like Kanebo's Allie, Shiseido's Anessa and Senka, and Biore, they were once again near the bottom with just ★★. Some of them didn't even pass the broad spectrum test!
Korean sunscreens were not tested, however I suspect they would have similar results to Japanese brands as they typically have similar formulas and lighter textures compared to European sunscreens.
My Personal Picks
So I've only tried 2 of the 11 sunscreens listed, and I think for everyday use, most of them are actually an overkill. ★★★ sunscreens (see full list below) are sufficient for daily activities when you're mostly indoors, as long as you apply enough!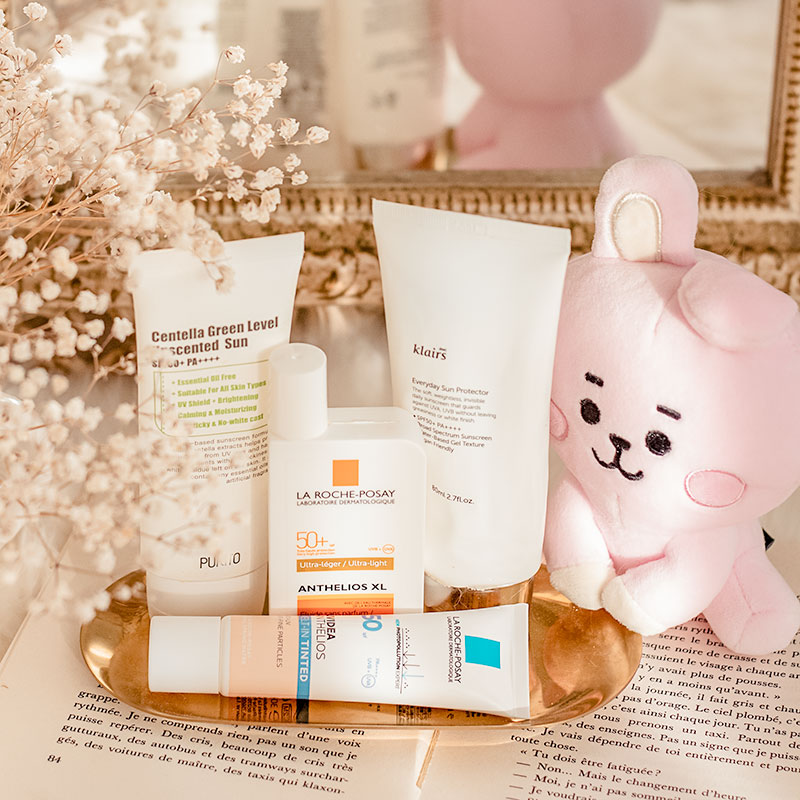 Everyday sunscreens
Klairs Soft Airy UV Essence SPF50 PA++++
Elegant lightweight texture with no whitecast or pilling. Uses next generation filters Uvinul A Plus and Uvinul T 150 which are both stable and do not absorb into the skin. Has a dewy finish.
Purito Centella Green Level Unscented Sun SPF50 PA++++
Almost identical to the Klairs sunscreen above, except it has no essential oils. Uses the same filters and feels incredibly comfortable on the skin. Also has a slightly dewy finish.
Outdoors Sunscreens
La Roche-Posay UVIdea XL Melt-In Cream Tint SPF50+
A top 11 pick! I call this my city life sunscreen as it's great for when I'll be out and need some light coverage. It's not water-resistant so I wouldn't use it for intense outdoor activities or on super hot days. The tint matches my NC20 skin tone well, but I'm not sure how it'll work for darker skin tones.
La Roche-Posay Anthelios Shaka Fluid SPF50+
Another top 11 pick and my all time holy grail sunscreen. I always bring this when I travel and I credit it to me not getting any sun damage (burns or tans) on any of my trips. Despite its strong protection, it's not heavy or uncomfortable at all, plus it layers well under makeup. This is also water-resistant!
I highly recommend a separate sunscreen for outdoor use, otherwise you can risk some serious sun damage!
Full list of sunscreen ratings
Translated from Dr. Chiu's list. I've excluded the ones listed earlier and marked mineral sunscreens with **. PA/PPD ratings displayed are from the brand and not the result of Dr. Chiu's independent testing
Boots Star ★★★★

Avène High Protection Lotion SPF50+
CW 383nm
Ducray Melascreen UV Light Cream SPF50+
CW 382nm
Avène High Protection Emulsion SPF50+
CW 382nm
A-Derma Protect Cream SPF50+
CW 381nm
La Roche-Posay Anthelios Dermo-Pediatrics Lotion 50+
CW 381nm
Cetaphil UVA//UVB Defense Very High Sun Protection SPF 50+
CW 381nm
SUNPRE Supreme High Protection Aqua Facial Gel SPF50+
CW 381nm //PA++++
SUNPRE Supreme High Protect DD Facial Gel SPF50+
CW 381nm // PA++++
Bioderma Photoderm LASER Cream SPF50+
CW 380nm // PA+++
La Roche-Posay Anthelios Child Spray SPF50+
CW 380nm
Nivea Sun UV Face Soothing Sensitive SPF50+
CW 380nm // PA++++
Boots Star ★★★

La Roche-Posay UVIDEA XL BB Cream UVA PRO SPF50+
CW 381nm // PPD34
Urea Bariesun Lait Enfant SPF50+
CW 381nm
ISISPHARMA UVEBLOCK Dry Touch Ultra-fluid Protection SPF30 
CW 380nm // PA++++
A-Derma Protect Mattifying Fluid SPF50+
CW 380nm
La Roche-Posay Anthelios Spray SPF50+
CW 379nm // PPD32
La Roche-Posay Anthelios XL DRY Touch Gel Cream SPF50+ 
CW 379nm // PPD21.5
A-Derma Protect Fluid SPF50+
CW 379nm
A-Derma Protect AD Cream SPF50+
CW 379nm
Neutrogena Ultra Sheer Dry Touch Sunblock SPF50+
CW 379nm // PA+++
Mustela Very High Protection Sun Lotion SPF50+
CW 379nm // PPD25
Heliocare 360° Gel Oil-free SPF50
CW 379nm // PA++++
La Roche-Posay Anthelios Ultra Light Mist SPF50+
CW 378nm // PPD25
Ego SunSense Ultra SPF 50+
CW 378nm // PA++++
La Roche-Posay Anthelios Non-perfumed cream SPF50+
CW 377nm // PPD35
Cetaphil Daylong Very High Protection SPF50+ 
CW 377nm // PA++++
Neutrogena Beach Defense Lotion SPF50+
CW 377nm // PA+++
Curel UV Protection Milk SPF50+**
CW 376nm // PA+++
Neutrogena Wet Skin Sunscreen Spray SPF50
CW 376nm // PA+++
Neutrogena CoolDry Sport Sunscreen Lotion SPF50+
CW 375nm // PA++++
Cetaphil Daylong High Protection Ultra Light Gel Fluid SPF30
CW 375nm // PA+++
La Roche-Posay Uvidea XL  Melt-in Cream SPF50
CW 374nm // PPD26
Ego SunSense Sensitive Invisible SPF50+**
CW 373nm // PA++++
Nov UV Shield EX SPF50+**
CW 373nm // PA++++
Ego SunSense Daily Face SPF50+
CW 372nm // PA++++
Nov UV Shield EX SPF32**
CW 372nm // PA+++