I know it's more than halfway through the year, but when it comes to sun protection, it's never too late to upgrade to something better!
It's a known fact that a lot of sunscreens don't live up to their claimed protection levels, but thanks to the Korean sunscreen scandal last year, many Korean brands are now taking the initiative to submit their products for independent sunscreen tests.
Of all the sunscreens that have been tested, I'll be sharing 5 that meet the criteria below:
Uses mostly next generation UV filters which are more stable and effective.
Will generally work for all skin types.
Can work as a facial sunscreen or body sunscreen.
Broad spectrum and protects well against UVA and UVB rays.
Won't pill or irritate the eyes.
Only the La Roche-Posay contains alcohol and AXIS-Y contains fragrance, so the rest should be safe for sensitive skin.
Learn more: 7 sunscreens for all scenarios and skin types
Learn more: PA? PPD? Broad Spectrum? The ultimate guide to understanding and choosing the best sunscreen
Learn more: Dermatologist-tested best sunscreens of 2020 (and my personal picks)
The 5 sunscreens compared
Texture wise you can see below that the 5 are actually pretty similar. None stood out as being particularly thick, though you can tell AXIS-Y (first one from the right) is the least opaque.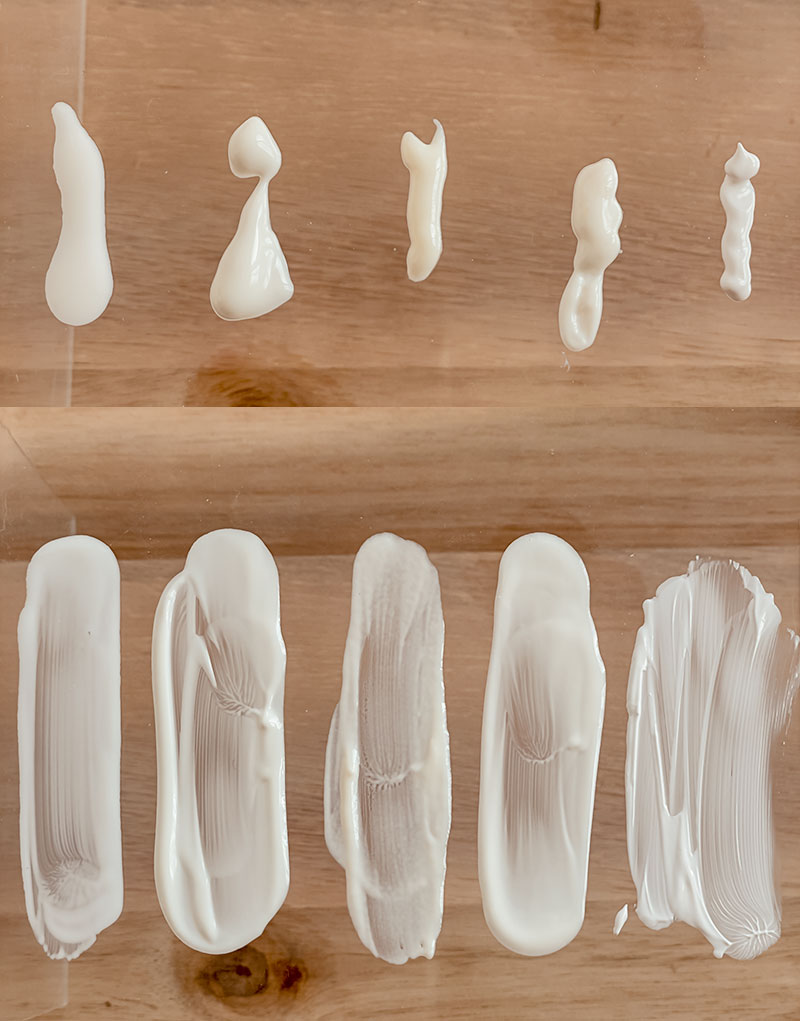 Next you can see the different sunscreens on an oil blotting paper, and below are the results after 30 minutes. AXIS-Y appears to be the oiliest but it's necessary to balance out the powdery-ness of Zinc Oxide and Titanium Dioxide, otherwise the sunscreen would be way too drying.
La Roche-Posay is the next oiliest and it definitely feels that way on the skin as well, but that's the trade off for the stronger protection.
I'm not surprised by the SCINIC results, as it does feel extremely light on the skin, but I was surprised to see that ROUND LAB, the moisturizing option, was comparable, while the Beauty of Joseon one is almost as oily as LRP!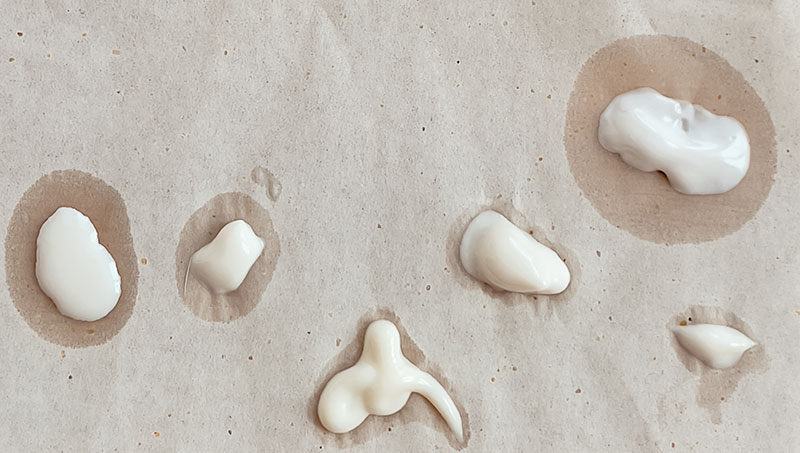 Why I don't recommend US sunscreens
For a first world country, we sure are behind in a lot of things, including the availability of next generation filters. Why do these filters matter?
They are incredibly photostable, which means they don't lose their protection factor when exposed to UV rays (I'm looking at you Avobenzone!).
They have a great safety profile. Not saying that the current FDA approved filters are bad, but some have shown estrogenic activity.
They offer much stronger UVA protection, which is critical for preventing not only skin cancer, but fine lines, dark spots, and collagen breakdown – i.e. photoaging. All we have in the US is Avobenzone (notoriously unstable) and Zinc Oxide (hello 👻).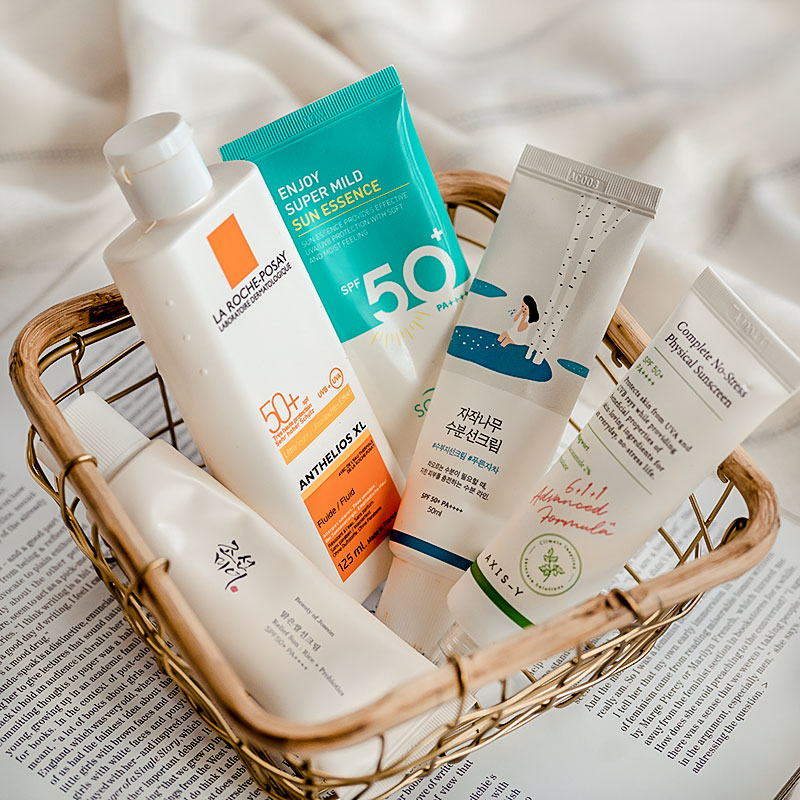 That's why you'll rarely find the FDA approved filters in European or Asian sunscreens nowadays, they're outdated! Why use weaker, potentially harmful filters when you've got much better options? Even the EWG, who I disagree with on many issues, points out that American sunscreens are inferior due to the lack of filters available. Amen to that EWG.
That's not to say that all US facial sunscreens are bad, some like the Neogen Day-Light Protection Airy Sunscreen or the Paula's Choice Youth-Extending Daily Hydrating Fluid SPF 50 are actually decent for everyday use. But if you want the best protection against UVA and UVB rays, European, Asian, or Australian sunscreens are the way to go.