This SCINIC Enjoy Super Mild Sun Essence was listed as a 2021 skincare discovery favorite and now one of my all time favorite sunscreens, so it's safe to say that yes, this product is pretty amazing.
Newsletter subscribers already have the deets on the SCINIC sunscreen from my sunscreen database, but for first-time readers or those still unconvinced, keep reading.
Quick Summary
Lightweight and just hydrating enough without being too dewy.
SPF and PA levels have been independently tested.
Super affordable at around $10 per tube!
Overview
What is it
A triple functional mild essence that protects skin from UV rays, provides brightening effects, and improves appearance of wrinkles.
Protection Factor
Labeled: SPF50+ and PA++++
Actual Tests: SPF57.6 and PFA23.5 PA++++ by Korea Institute of Dermatological Sciences
Filters
Tinosorb S, Uvinul T 150, Uvinul A Plus, Tinosorb M, Parsol SLX, and Iscotrizinol/Uvasorb HEB
Best suited for
All skin types looking for an everyday sunscreen!
Things to note
This is alcohol and fragrance free!
Packaging
A plastic tube packaging, nothing special.
Scent
Fragrance-free with no noticeable scent.
Texture
A light watery lotion that's easy to blend.
Finish
A natural finish with a slight dewiness. Not heavy or sticky, and no white cast. Layers well over other products and under makeup.
Available For
~$10 for 50ml on YesStyle (5% off with code GEEKYPOSH), Stylevana (10% off with SHOPJENNY); $15 for 2 tubes on Olive Young (5% off with JENNY123)!
SCINIC Enjoy Super Mild Sun Essence Ingredients
I'm not surprised at the excellent protection this chemical sunscreen offers, look at all these great next generation filters it features:
Uvinul A Plus protects against UVA rays. It's stable and studies show that only minimal amount gets absorbed into the skin.
Tinosorb S protects against both UVA and UVB rays! A study of 18 filters actually found this to have one of the best SPF protection, plus it's incredibly stable and safe as well.
Uvinul T 150 specifically protects against UVB rays. It's extremely stable and just a small % is needed to provide high SPF protection.
Tinosorb M is an interesting filter in that it reflects and absorbs both UVA and UVB rays. Like all other next-gen filters, it's photostable and can even help stabilize other ingredients. It also doesn't get absorbed into the skin, but it can leave a white cast similar to physical filters.
Parsol SLX protects against UVB rays and is silicone based, which gives it a nice texture and non-shiny finish. Like Tinosorb M, it's stable and can help stabilize other filters as well.
Iscotrizinol or Uvasorb HEB protects again UVB and some UVA rays. It's excellent in water-resistant formulas, only losing 10% of its protection abilities after 25 hours!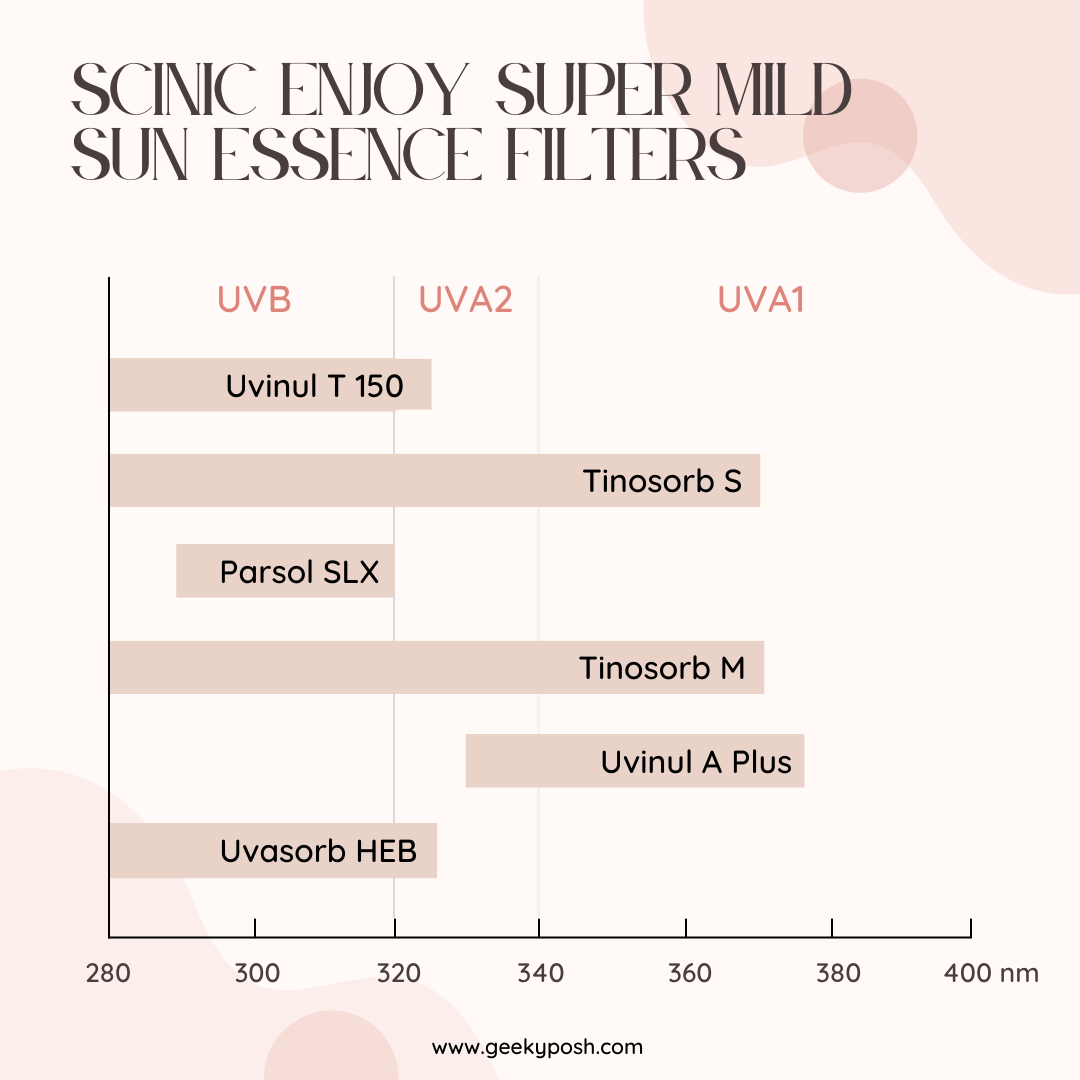 Other hydrating ingredients: hyaluronic acid, centella asiatica extract, panthenol
Other antioxidants: green tea extract, niacinamide
💭 My Thoughts: Don't let botanical extracts and antioxidants distract you from the most important part of the sunscreen ingredient list: the UV filters. And given the quality and quantity used and how they cover the complete UVA and UVB spectrums, I'd say the SCINIC Sunscreen understood the assignment.
Full ingredients

Purified water, dibutyl adipate, propanediol, diethylaminohydroxybenzoylhexylbenzoate, bis-ethylhexyloxyphenol methoxyphenyltriazine, polymethylsilsesquioxane, polysilicone-15, methylenebis-benzoate Triazolyltetramethylbutylphenol, ethylhexyltriazone, niacinamide, diethylhexylbutamidotriazone, glycerin, butylene glycol, 1,2-hexanediol, sodium hyaluronate, green tea extract, tahiti vanilla extract , Bambusa vulgaris water, Centella asiatica extract, caprylyl methicone, coco-caprylate/caprate, silica, poly C10-30 alkyl acrylate, polyglyceryl-3 methyl glucose distearate, sodium acrylate crosspolymer 2, Decylglucoside, acrylate/C10-30 alkyl acrylate crosspolymer, tromethamine, polyacrylate crosspolymer-6, adenosine, panthenol, dipropylene glycol, pentylene glycol, behenyl alcohol, xanthan gum
How to use the SCINIC Enjoy Super Mild Sun Essence
Steps and tips on how to best apply sunscreen to ensure proper protection and prevent pilling!
Apply every morning as the last step in your skincare routine.
Moisturizer optional if you have oily skin or live somewhere humid, as this sunscreen naturally provides some moisturizing benefits.
If applying a moisturizer beforehand, wait for it to dry down before applying sunscreen for best results.
Use the two finger method to ensure adequate application, and apply one finger at a time.
Wait for sunscreen to fully set (shouldn't be more than a few minutes) before applying makeup!
Notes
To help with application and reapplication, you can use a damp makeup sponge or cushion puff to pat the sunscreen in!
Usage Experience
✅Universally elegant texture and finish
Obviously everyone has their preference of sunscreen finishes, but I think we can all agree that a natural finish is acceptable regardless of skin types. The SCINIC Super Mild Sun Essence delivers just that in a water-like lotion texture that's super comfortable on the skin and easy to blend, which then quickly sets into a natural finish with just a hint of dewiness. Perfection.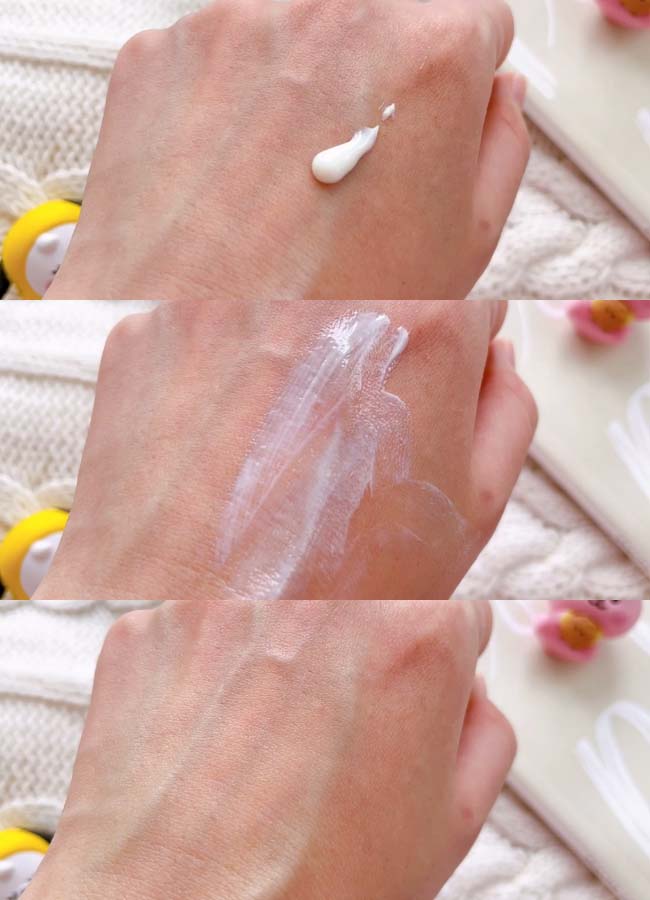 ✅Independently tested for peace of mind
A lot of people have been skeptical since the Korean sunscreen scandal, so it's reassuring to know that this sunscreen was verified by an independent third party to deliver its labeled protection. Sunscreen is one of the best anti-aging products we can invest in, and making sure we're getting the proper protection is key.
✅Suitable for most scenarios
While my sunscreen-obsessed-self has an everyday and outdoors sunscreen, this isn't necessary if you find a well formulated product, eg. this SCINIC sunscreen.
Though it's not intended as an extreme outdoor sunscreen because it's not water-resistant, I would still feel confident wearing this outdoors if I'm just doing normal/non-sweat breaking activities!
❓Product claims are questionable
See, this is why you don't exaggerate and lie. As a sunscreen the SCINIC Super Mild Sun Essence does everything it should beautifully. But the brand also claims it provides a brightening effect and improves the appearance of wrinkles, which technically aren't true.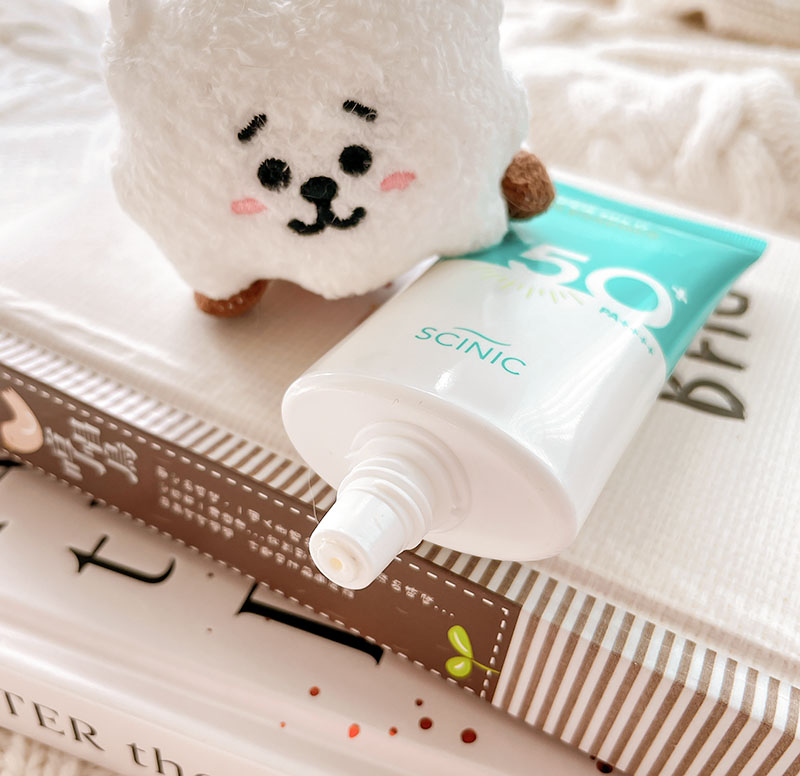 Applying this sunscreen will not make your skin look brighter, but it will prevent dullness that's associated with UV damage. Nor will this sunscreen make your wrinkles look less noticeable, but it will delay new fine lines from forming (again due to UV damage).
To achieve the brightening and anti-aging claims you'll have better luck with functional products like vitamin c serums or retinols at night. Of course, you still need to wear sunscreen to get the best results!
SCINIC Super Mild Sun Essence vs…
☀️Purito Daily Go To Sunscreen
Purito was one of the sunscreens caught up in the Korean sunscreen scandal, but this new version has proven its excellent protection levels. It's definitely better suited for dry skin types or those that like a super shiny finish.
☀️ ROUND LAB Birch Juice Moisturizing Sun Cream
Another independently tested sunscreen, this one is also more moisturizing but without the crazy dewy finish. If you have dry skin or prefer to skip moisturizer, the ROUND LAB is a good option, but honestly they're both excellent.
☀️ Innisfree Daily Mild Sunscreen
Independently tested with only SPF30 but PA++++/PFA 23.8. This used to be my WFH sunscreen since I don't need the SPF but still want high UVA protection, plus it's super affordable. It also has a less dewy finish so it's even more oily-skin-friendly, but it's now really hard to find :/
☀️ SKIN AQUA UV Super Moisture Gel
A popular lightweight sunscreen, it's also more affordable at just $0.13/ml. The finish is dewier, but third party testing found this to be SPF44 and PA+++ instead.
☀️ Allie Extra UV Gel N
The Allie feels more moisturizing and has a dewier finish, but it sets well and is water-resistant, making it a better option if you might sweat outdoors. It was my holy grail before this SCINIC sunscreen.

Final Verdict
Ingredients

Packaging

Texture/Application

Performance

Price
I'm extremely picky when it comes to sunscreen, but this one is about as perfect as sunscreens can go. It has none of the deal breakers (stinging eyes, pilling, or white cast), and all the features I'm looking for except water resistance. Seriously if you prefer chemical sunscreens and still haven't found your one, the $10 to try this out is absolutely worth it!