If you're serious about anti-aging, retinoids are a must-have in your skincare routine. I've reviewed several already, and today's star, the Maelove Moonlight Retinal Super Serum, is another great option.
Quick Summary
Light milky texture and faint citrus scent makes for a beautiful usage experience
A good option for retinol beginners or seasoned pros who want to use it daily
Cruelty-free and vegan
Overview
What is it
An expertly stabilized retinaldehyde serum at 0.11% concentration delivers prescription level benefits by helping to improve uneven skin tone and appearances of photoaged skin
Best suited for
All skin types, especially dry, that want a gentle retinoid treatment with proven efficacy.
Things to note
Contains fragrant essential oils and alcohol at the very end but is not drying or irritating.
Packaging
A dark glass dropper bottle. The label did start bubbling after a few months :(
Scent
A faint citrus note from the essential oils that dissipates quickly. I personally enjoy the scent and find it refreshing.
Texture
A milky serum with a vibrant yellow color. Definitely the prettiest retinol serum I've tried!
Finish
Natural finish as the serum absorbs quickly into the skin and doesn't leave any oily shine or film behind.
Available For
$36.95/30ml on Maelove, non US readers can use a service like myUS, it's also available on eBay for $42 + shipping
Ingredients Highlight
Retinaldehyde, aka Retinal, is a super star anti-aging ingredient in the retinoid family. Members do everything from boosting collagen and elastin production to thickening the epidermis, all of which result in reduced wrinkles and firmer skin. The only difference is that each member does it at different strength: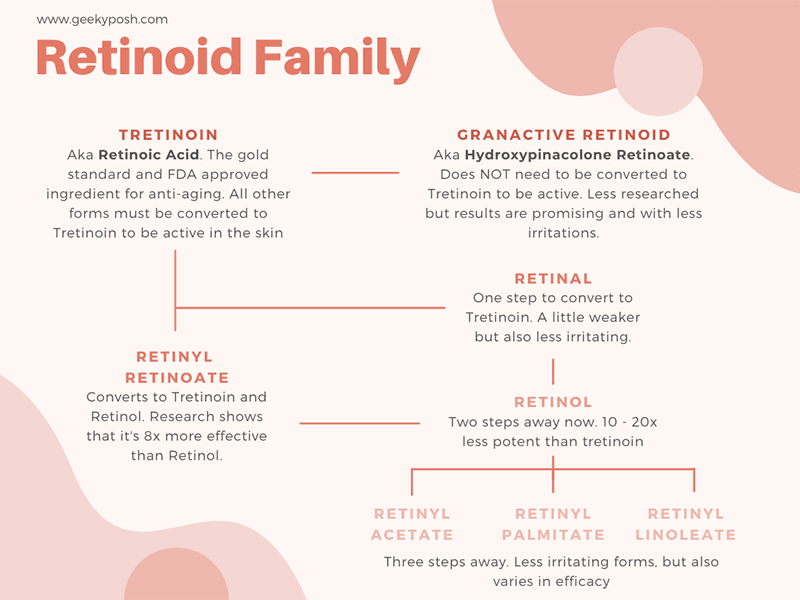 Several studies have found that Retinal can still deliver great wrinkle reduction results and was much better tolerated than Tretinoin. Retinal is also available OTC so it's more easily accessible as well.
Aloe Vera Juice is the base for this serum, which provides some nice moisturizing and anti-inflammatory benefits.
Niacinamide is another fantastic anti-aging ingredient. It also pairs well with retinoids because it can also improve barrier functions by increasing collagen, fatty acid, and cholesterol synthesis. Better barrier functions = hydrated + happy skin.
Squalane is an excellent emollient that occurs naturally in our sebum. Unlike some other plant oils, it's lightweight and won't exacerbate acne conditions.
Ceramide NP is one of the building blocks of our skin's barrier and essential to keeping it healthy and hydrated. Would've been even better if they included Ceramide EOP in the formula as well though.
Cloudberry Seed Oil is a lesser seen ingredient but it contains Ellagic acid, an antioxidant with anti-inflammatory benefits, and is also rich in alpha-linolenic acid, which helps soothe and nourish the skin while strengthening our skin's natural barrier.
Read more: Cloudberry in skincare – Lumene Valo Glow reviews
Other soothing ingredients: bisabolol, witch hazel water, green tea extract, honeysuckle extract
Other moisturizing ingredients: glycerin, hyaluronic acid
My personal thoughts
A nourishing base is so important in a retinoid product to minimize any dryness, and you definitely find that in the Maelove Moonlight Super Retinal Serum. I know fragrance isn't for everyone but I enjoyed the sensory experience, which sets it apart from others of its skin.
Full Ingredient List
Aloe Barbadensis Leaf Juice, Water, Niacinamide, Cyclodextrin, Glycerin, Caprylic/Capric Triglyceride, Gluconolactone, Squalane, Bisabolol (L-alpha), Ceramide NP, Magnolia Flower Oil, Witch Hazel Water, Green Tea Leaf Extract, Cloud Berry Seed Oil, Sodium
Hyaluronate, Tocopheryl Acetate (D-alpha), Cranberry Fruit Extract, Retinal, Giant Knotweed Extract, Pentylene Glycol, Maltodextrin, Honeysuckle Flower Extract, Xanthan Gum, Sodium Benzoate, Sodium Gluconate, Polysorbate 20, Grapefruit Peel Oil, Orange Peel Oil, Bergamot Fruit Oil, Alcohol, Alcohol Denat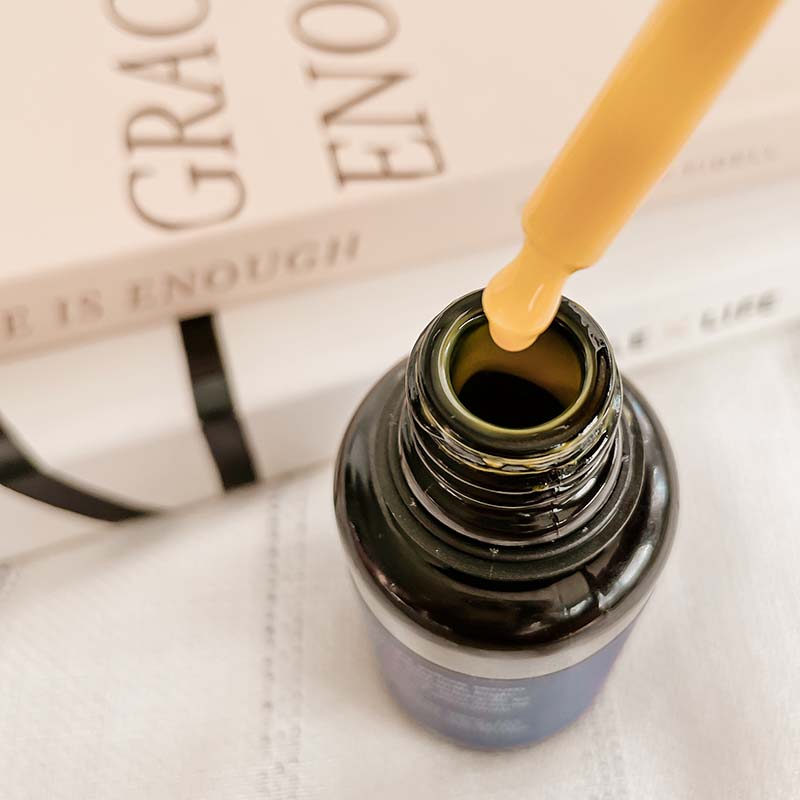 How To Use the Maelove Moonlight
Use in the evenings only. Retinoids can increase photosensitivity (and really just sensitivity overall) so it's best to use at night. Plus I always recommend Vitamin C in the mornings, and it's best to keep these two actives in separate routines.
If you're a retinoid newbie or have sensitive skin, use this serum after any other serums in your routine. For extra buffer, apply a facial oil beforehand!
If you're a retinoid pro or have super resilient skin, use this serum after your cleansing/toning/first essence step.
To avoid irritations, make sure you apply to dry skin. Also skip all other actives in the routine!
Start slow at once or twice a week, then slowly increase your dosage until you feel comfortable using this nightly.
Even though the Maelove Moonlight Retinal contains nourishing ingredients, it's still important to apply moisturizer afterwards!
While my skin still struggles with tretinoin, my dry skin has had no issues using this nightly. In fact, I find it so gentle that I've been alternating this with my Curology prescription tretinoin.
Pros & Cons
✅ No irritations or dryness
Prescription tretinoin aside, some OTC retinoids can still be irritating, and I've definitely experienced my share of them! However the Maelove Moonlight Retinal Super Serum has been super gentle on my skin, even when used every night after cleansing. I still recommend the Inkey List Retinol Serum for newbies, but this is an excellent next step!
✅ Delivers noticeable results
Don't expect the same noticeable results as prescription retinoid, but given its zero side effects, I'd say the results are pretty fantastic: keeps my skin smooth and fine lines at bay. If you're in your 30's like me, this may be sufficient for you. But if you're older or have more pronounced signs of aging, I'd recommend alternating this with tretinoin instead.
✅ Beautiful usage experience
Most retinoids are all about formula and function, which is great, but they leave a lot to be desired in their usage experience. Of course, this is subjective, but something about the vibrant yellow color to the velvet milky texture to the hint of citrus notes make this an absolute joy to use! Definitely a serum I enjoy reaching for every night!
❌ Difficult to purchase outside the US
I'm honestly surprised that Maelove isn't featured in more beauty retailers because I know their vitamin c is a hit as well! Hopefully they expand their presence globally soon, but you can use a service like myUS to shop US only retailers in the meantime!
If you can purchase this I highly recommend it, as a matter of fact it's one of my top skincare discoveries from 2021!
Product Comparisons
Maelove Moonlight Retinal vs Inkey List Retinol Serum*
The latter uses Retinol and Granactive Retinoid, which is supposed to be even gentler and more effective, but it's hard to say given the low % in the Inkey List. Both are lovely, but I'd recommend the Inkey List for true retinoid newbies and Maelove for more seasoned pros.
Maelove Moonlight Retinal vs Peter Thomas Roth Pro Strength Retinoid Peptide Serum*
PTR also uses Granactive Retinoid but at a much higher % than Inkey List, plus it features peptides and a ton of other anti-aging/nourishing ingredients. Formula and efficacy wise, the PTR is fantastic. If cruelty-free and price aren't concerns for you, I'd recommend the PTR.

Maelove Moonlight Retinal vs Paula's Choice 0.3% Retinol + 2% Bakuchiol Treatment*
From the retinoid type used you'd think the PC one would be gentler but that one actually irritated my skin with daily use. Result wise I didn't find it as potent as the Maelove either, so for me it was a total flop.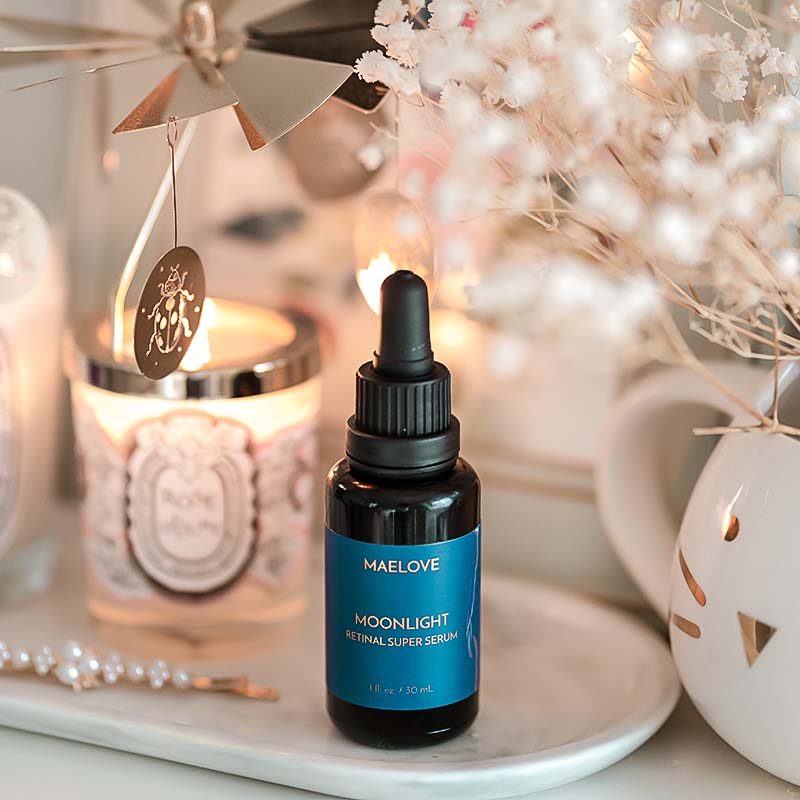 Final Verdict
Ingredients
Packaging
Texture/Application
Performance
Price
As a lover of bougie things and experience this serum definitely lived up to my expectations. But in terms of formulas and results, I do think there are more potent options. This is still a lovely well-rounded product though, especially if you're looking for a potent cruelty-free option!
FAQs
Is the Maelove Moonlight Retinal Super Serum safe to use during pregnancy or breastfeeding?

High doses of retinoid has been found to cause birth defects in rats, and while no studies have been done on humans, I definitely wouldn't risk it. I would use an AHA like glycolic or lactic acid instead!

Will the Maelove Moonlight Retinal Super Serum break me out?

"None of the ingredients are known to be comedogenic or worsen fungal acne, but retinoids can cause purging. Breakouts as a result of purging should subside after a few weeks. If the breakouts continue, stop using the product and see if the breakouts go away. If yes then it's possible that the Maelove just doesn't agree with your skin :(