Last updated on April 9th, 2019
The pile of empty bottles and jars were spilling over in my bathroom cabinet and frankly getting kind of gross, which means it's time for another empties post featuring 25 products from skincare to makeup to body/hair care! Yes it's been a productive 3+ months indeed.
As always, I will be ranking these products and categorizing them by how much I enjoyed using them and the likelihood of repurchasing. Let's get started!
Repurchasing %: 90+ because these are friggin awesome!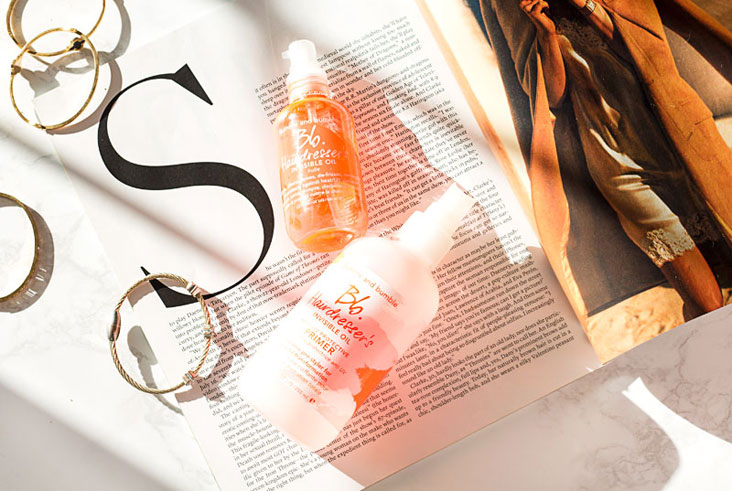 Activist Skincare Hyaluronic Acid Serum* – Full review here. While my first formula wasn't bad, the second one was really nice, and I didn't realize how nice it was until it was gone *cues dramatic music*. Whereas my skin was healthy and stable while using this, it's been going through a shitstorm ever since I finished it. Coincidence? Perhaps, but I'd rather not take chances. 95% repurchasing after I finish my serum stash.
Bumble & Bumble Hairdresser's Invisible Oil – Smells amazing, and does everything you'd expect from a hair oil (soften, defrizz, add shine) without weighing my fine hair down. Plus it also provides UV protection! I definitely prefer this to the Moroccanoil Hair Oil, which I find a bit too heavy. 100% repurchasing.
Bumble & Bumble Hairdresser's Invisible Oil Protective Primer – My favorite heat protectant/detangling spray. It has the same lovely scent as the oil, and keeps my strands from frizzing up when I use heat tools, and doesn't make my hair crunchy like other heat protectants do. Already repurchased.
Curology (4% azalaeic acid + 4% niacinamide + 0.05% tretinoin) – Reviewed here and here. A staple and anti-aging powerhouse in my routine. While I won't be subscribing to this particular prescription combo again as I find it just too strong for my skin, I still love the bespoke factor and overall potency of the product. Already subscribed with different formula.
Instytutum Eye Cream – Full review here. My holy grail eye cream that I can't live without. I've noticed that my fine lines are no longer noticeable, even when I smile, so that's friggin' AWESOME in all caps. Yes it's that good. Already repurchased.
La Roche-Posay Thermal Spring Water – I've been dabbling in a lot of different mists lately, and in the end I still prefer this no-frills one. It's soothing, affordable, and my #1 pick for adding hydration between layers of my skincare routine. Already repurchased, though I'll also be testing out the Avene one to compare.
La Roche-Posay Cicaplast Baume B5 – Reviewed here and a 2017 skincare favorite, this thick soothing balm is a must have in my stash. It might not be the most fun or even elegant product to use, but it's saved my skin on countless occasions that complaining about it would just be plain ungrateful. Already repurchased.

Repurchasing %: 30-89 because clearly I have conflicted feelings about these

Repurchasing %: 0 because no…just no
Naruko AMPM Super Triple HA Hydrating Souffle* – Full review here. As a face cream, it was too rich and broke me out, but as a body moisturizer it's not bad. However, as there are both better face creams and body creams out there, this gets a definite no from me.
Nioxin Scalp Treatment 4 – This claimed to help with thinning hair, but nope, definitely didn't notice any increase in volume while using this. The foam texture was interesting though, and actually made it easier to massage into the scalp. Shame that the product itself is a dud.
Rituals Ritual of Sakura Magic Touch Body Cream* – I really liked the sweet floral scent, but I found the texture a bit thick and hard to spread. I do think this is a nice products, but now that I'm a diehard fan of the Living Botanical Oceania Body Cream I won't be purchasing any other body moisturizers.
Viale Supreme Repair Cream* – This is actually a lovely moisturizer, but then the brand goes ahead and doubles the price without reason or explanation, and ignored my messages inquiring about this. Their actions and poor customer service left a bad taste in my mouth, so no, I will not be purchasing this.
Viale Supreme Daily Moisturizer* – Same as the repair cream, which is a real shame as the product itself is really nice. Is good customer service and transparency too much to ask? (Apparently yes)
Even as I was putting together this post, I've added 2 more products to the empties stash, so expect to see another long list in 3 months! I'm on a beauty no-buy right now, so hopefully these empties post will get shorter as time goes on. I miss my minimal routine, but then I also like trying new stuff and it's a constant struggle. Please tell me I'm not alone in this!
Anyways, let me know if you've tried any of these products before and what your thoughts were on them! Hope you guys have a great weekend!