Last updated on April 16th, 2020
Not to sound cliche, but omg it's 2018! And what better way to start off the new year than to reflect on my favorite skincare products from the past year, right? Or more like I couldn't manage to fit this post in before 2017 was over so I'm squeezing it in now while it's still somewhat relevant ????
So there were a lot of products I discovered and really enjoyed in 2017, but to not bombard y'all with a long-ass list, I've split the products into two tiers: the ride-or-die favorites and the friend-zoned almost-there-not-quite favorites. Let's start with the first:
Ride or Die Favorites
Literally cannot be without these because they work so well. You will have to pry them out of my cold dead hands.
SK-II Facial Treatment Essence
Never say never! I thought I hated this but now I can't be without it. This is the Naruko Face Renewal Miracle Essence on steroids – it brightens and refines my skin, giving me noticeable results in just a few days! I use a generous amount twice a day after cleansing, and I still have about 1/3 of the bottle left after 7 month. I've also noticed that by using this in my routine, I no longer need to use exfoliants as much, since this provides super gentle exfoliation on a daily basis.
← 11oz for $153 at MyHuo; 7.8oz for $122 at PLMM; 5oz for $76 at Alaso
(all 3 are reputable Taiwanese retailers that ship free worldwide for orders $100+, with prices for Asian brands usually 30%-40% cheaper than the US)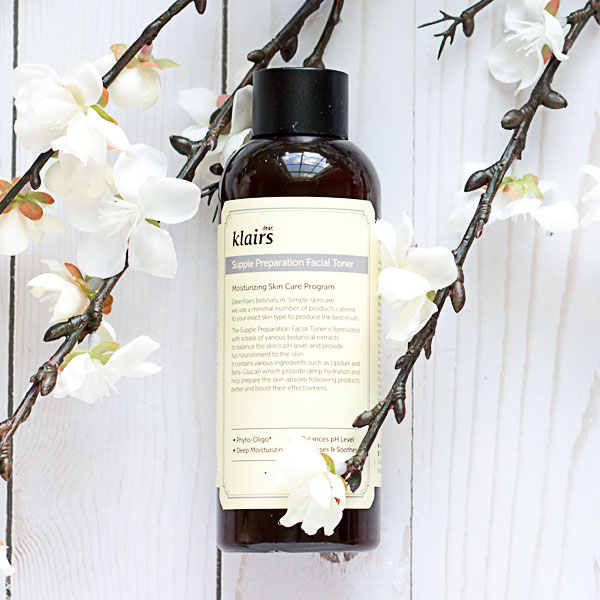 Klairs Supple Preparation Facial Toner*
Hands down my favorite Klairs product. The more I use it the more I love it. It's gentle, hydrating, plumping, and all those wonderful things you expect from toners. While other toners come and go, this one will always be a staple in my routine. Read my full review here.
$21.99 on Wishtrend; $16.40 on Amazon →
(Wishtrend ships free globally for orders $69+, make sure to check my deals page for coupons!)
Naruko Supreme Rejuvenating Elixir Oil*
I've tried a lot of facial oils this year, and this one from Naruko stood out for 4 reasons: its combination of oil + essence, its delightfully subtle scent, its super light texture, and its pretty bottle. Yes 2/4 reasons are ridiculously superficial, but overall the usage experience of this oil is just divine. That and it makes my skin oh-so-soft, and who doesn't want that? Read full review here.
← $40.99 on eBay
(I can't believe Naruko stopped carrying it, WTF)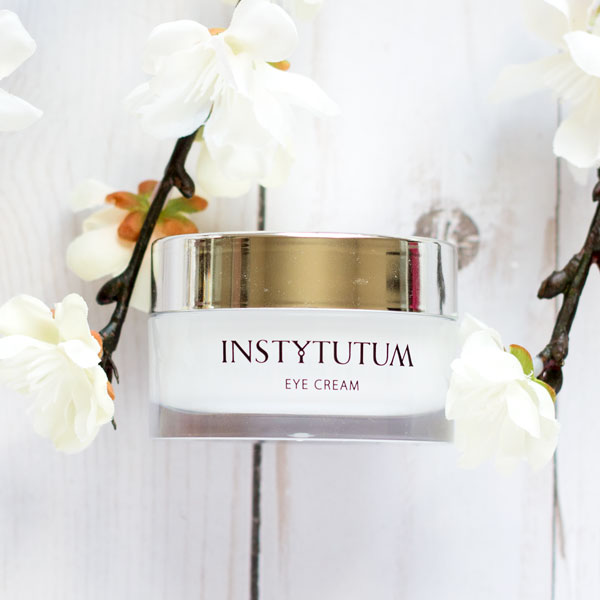 Instytutum Eye Cream
Who knew I'd one day get so excited about an eye cream? But then again, who knew we'd have an orange ????  as president? The world is full of surprising things, some good, some not so good, and this eye cream is definitely one of the good things. For me it checks off everything an eye creams should do (except fix my dark circles which are more likely due to poor blood circulation), so I have no complaints. Except for the packaging, I'd prefer tube, but at the same time I love the minimal luxe look of this jar. Why I'm so difficult, I'll never know. Read full review here.
$89 at Instytutum →
(There's a 30% off sale going on, details here)
Curology Prescription (4% niacinamide + 0.025% tretinoin + 5% vitamin c)
For a while I was using a 4% azelaic acid + 0.05% tretinoin + 4% niacinamide prescription but honestly the combo was just too strong for my skin, so I downgraded  back to this gentler formula. I love that all the ingredients used in Curology are well-researched and in high enough concentrations to actually make a difference for your skin. I also love that I have a licensed healthcare practitioner I can reach out to anytime I have questions about my prescription or my skin!
← $39.90 for a 2 month supply at Curology
(Use my referral link to get your first bottle free! FYI mine lasts 3 months since I don't use it everyday)
La Roche-Posay Cicaplast Baume B5
This is such a skin-saving & versatile product. Sun burnt? Lather this on. Eczema? Lather this on. Rash? Lather this on. General irritation or inflammation? Lather this on. Need I say more? While it doesn't have the most elegant of textures or finishes, it's efficacy and results make whatever flaws this may have totally worth it. It's the one moisturizer I bring whenever I travel, and it has yet to fail me.
$11.24 on Amazon; $14.99 on DermStore →
(Dermstore has frequent 20% sales!)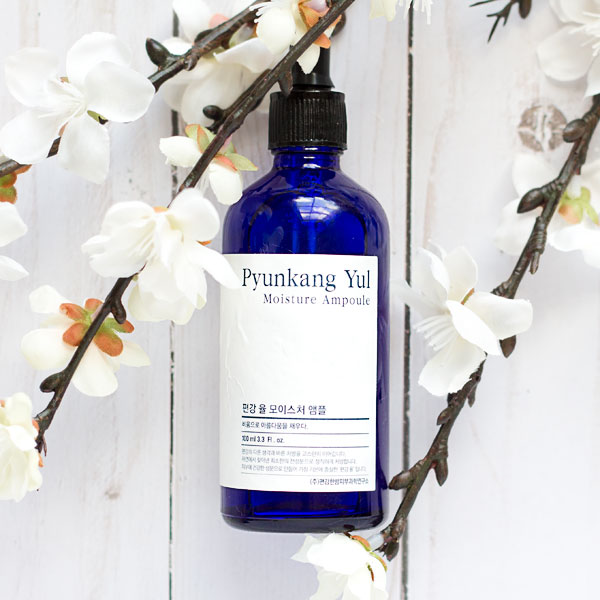 Pyunkang Yul Moisture Ampoule
A rather late addition in my routine, but goodness it's amazing. It's nothing like your traditional ampoule and instead has a thick almost super glue like consistency, but it works wonders for locking in moisture. If you're not a fan of oils as occlusives, this is an excellent alternative. I also like mixing this into my creams to make them more moisturizing without making them heavier. Thank you Frances and Cupcakemugshot for persuading me that I needed this!
← $25.90 on YesStyle
(Check my deals page for coupons for both retailers!)
NuFace Mini
I thought this was gimmicky until a sales associate demoed it on my face and holy crap what a difference. My face was instantly lifted (I didn't even know it was sagging to begin with ???? ) and I had that V shaped jawline without having to actually shave off my bones. Asides from the fabulous lift, the micro-currents from the NuFace can stimulate collagen production and help subsequent products absorb better into the skin, so really what's not to love? Well the price, but it beats getting botox or plastic surgery!
$199 at Ulta, Dermstore; $159 at Gilt →
(wait for the 20% off codes from Ulta and Dermstore!)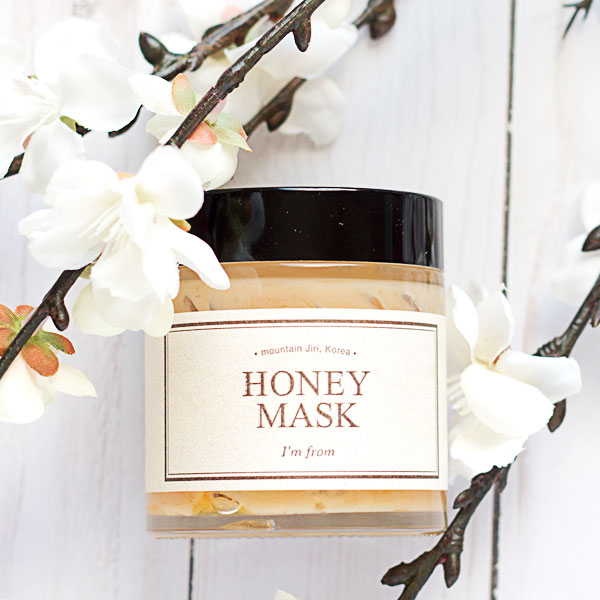 I'm From Honey Mask
Smells just like real honey, which isn't surprising since it contains 38.7% organic honey, and a buttload of other great nourishing ingredients. It sort of feels like honey, but it's not as sticky or stringy – more like the love child of honey and butter…yum. Anyways, this nourishes my skin like none other, always leaving it super soft, plump, and just happy. A must-have if you use prescription retinol or just have dry skin. Heck just get it because it's exceptional and smells delicious, I promise you won't be disappointed.
← $37.90 from Wishtrend
(Wishtrend ships free globally for orders $69+, make sure to check my deals page for coupons!)
Peter Thomas Roth Irish Moor Mud Mask
I tried a sample of this years ago, fell in love with it immediately, pined after it like Juliet after Romeo, and finally finished enough masks this year to justify buying it in full size. It has all the wonderful deep-cleaning + detoxing qualities of a mud mask, but omg how is it hydrating at the same time? What is this magic? While I don't mind a traditional clay mask in the summer, my skin will pretty much crack if I use anything that drying in the winter, so this PTR mask is a must have.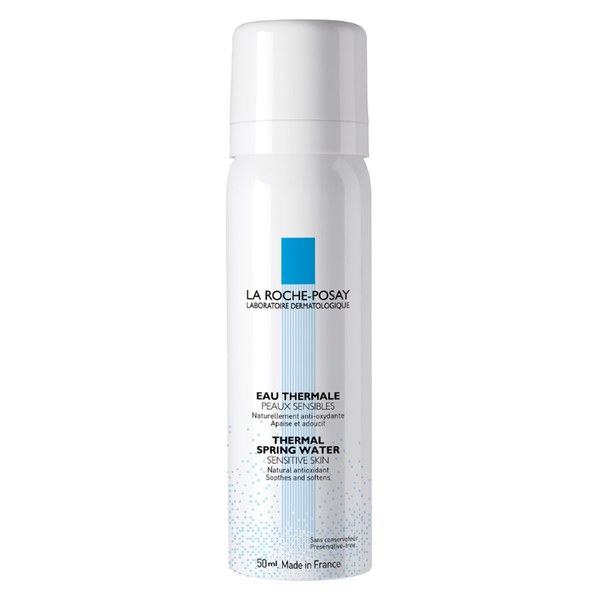 La Roche-Posay Thermal Spring Water Face Mist
You can't get anymore basic than a can of water, but goodness I love this stuff. It's the perfect mist for adding extra hydration between each layers of my routine, and I never have to worry about it conflicting with another product or sensitizing my skin, because it's just plain ol' water! Actually I take that back, it's thermal water which supposedly has good-for-your-skin prebiotics and minerals. I'm trying out some other mists now, and all they do is make me miss this even more.
As for sheet masks, I realized a lot of my 2017 favorites have already been featured in past roundups!
Some of my 2017 sheet mask favorites: Recent sheet mask discoveries: 6 picks for dry winter skin and $2 indulgences – my top 5 affordable sheet masks
Almost-There Favorites
Just because a product is here does not mean it's not awesome or that I don't love it. A few are here because I've only used a sample size, and I don't think that's enough to really gauge how I feel about it. Others I feel are just missing something – usually something insignificant and embarrassingly frivolous – that would put them in the ride-or-die level.
Bioderma Sensibio Micellar Water* – After reading Mili's 2017 Favorites, I realized I totally forgot to include this in my post! It's super gentle and easy to use, especially after a long day and I don't have all the time in the world to massage and emulsify oils and balms. So why not a ride-or-die? Because when I do feel like pampering my skin (aka being extra), this feels too basic and boring.
Activist Skincare Precious Oils Serum* (full review here) – I love this face oil, I really do. Ingredient wise it's better than the Naruko one for sure, and it's customized to meet my skin's needs. But every time I use it I can't help but think "This would be 1000x better if it was scented!" It has a natural nutty scent, but I'd much prefer something like the Kiehl's Midnight Recovery Concentrate with its aromatherapeutic effects. Then this would be absolute perfection.
Klairs Vitamin E Mask* (full review here) – I struggled with this one because I think it's an incredible brightening mask. However, now that it's winter and my skin has gotten significantly drier, I need to mix this with an oil to help keep my skin hydrated at night. I think in the summer time this would be a ride-or-die favorite, no doubt, but in the winter it's sadly not enough.
Tata Harper Purifying Cleanser – So I only tried a sample of this, and I totally loved it. However I feel like a sample isn't enough to warrant a product as a ride-or-die, though I gotta say, from what my experience so far, it's pretty fucking fantastic.
Odacite Blueberry + Jasmine Serum Concentrate – Odacite has some fabulously potent oils, and while I did really like the Chamomile + Camelina serum, I actually found myself missing the B+J more, even though I only tried a sample. It just made my skin so nice when I used it!
Cosrx BHA Blackhead Power Liquid – 100x better than the Paula's Choice BHA liquid in every single way, but ugh I just find Cosrx' products so…boring to use! Plus I only use this occasionally so the bottle is going to last me a lifetime, and I honestly can only stare at a basic ass bottle for so long before I get bored with it. Still, fabulous BHA and very gentle on the skin.
Skin Activist Every Lipid Serum – A fantastic skin repairing serum contain ceramides, fatty acids, and all that good stuff to strengthen your moisture barrier. But usage experience wise it's just not great, and it lacks the versatility of the LRP Cicaplast, so here we are.
Dr. Wu Intensive Renewal Serum Mandelic Acid 18% – Before I started using Curology this was hands-down my favorite exfoliant. It's surprisingly gentle but still manages to give me smoother skin. But in an effort to prevent overexfoliating, I've had to really cut down my usage of this.
La Roche-Posay Anthelios XL Ultra Light Fluid SPF50+ – I loved this sunscreen; it's the best I've used in terms of UVA protection. However it's nearly impossible to buy in the US (stupid FDA) and I recently discovered sunscreens with even better UVA/UVB protection that I want to try out. I know, the heart is a fickle thing.
So here you go, my 2017 skincare favorites! I tried not to list products from past years, but in case you're interested, here are the favorites from 2016, 2015, and 2014! Hope you enjoyed this post, and kudos to you for reading the whole thing, which still ended being a long-ass list anyways ????! Also, a very happy new year to you all, I hope everyone's 2018 is off to a great start!
Did you enjoy this post?
I share first impressions, product comparisons, and more skincare tips regularly on Instagram! Learn about products first and get a bonus dose of daily fluff! 😸
Follow Now