When we think of a skin detox or deep cleansing, mud masks are usually what comes to mind. But for dry or sensitive skin, mud masks may be too harsh, not to mention they can be a pain to wash off. Luckily the Sulwhasoo Clarifying Mask provides a gentler and easier way to detox your skin.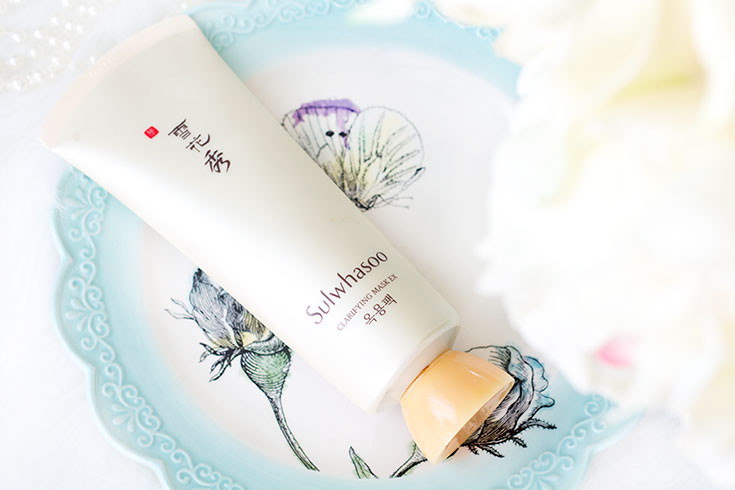 What is it

A gentle yet effective peel-off mask to lift impurities and dead skin cells to detoxify and clarify

How I use it

Apply a thin layer after the serum step but before the moisturizer step in my evening routine, about twice a week.

Best suited for

All skin types, especially those that find mud masks too harsh

Key ingredients

Lots of Korean herbal extracts like ginseng, licorice root extract, solomon's seal, peony root extract, and honey! (full list here)

Irritants

Alcohol and fragrance

Scent

Delicious herbal tea with a hint of honey

Texture

Like really gooey honey that dries to a film. Ever put Elmer's Glue on your hands for fun? It's like that but for your face!

Size & Price

$41 for 5.1oz

Where to buy
Unlike traditional mud masks that rely on some type of clay to remove excess sebum and draw out impurities, the Sulwhasoo Clarifying mask uses Solomon's Seal root extract deep clean and detox the skin. Unfortunately I couldn't find any studies on the effects of Solomon's Seal on the skin – the closet thing I found was that women used it to get rid of bruises, spots, and facial blemishes back in the days (source).
Other ingredients like honey, ginseng, and licorice root extract are all well documented to nourish and revitalize the skin – something you don't typically see in clarifying masks, and what makes this mask so gentle in comparison. I do want to point out the presence of alcohol and fragrance, since some people are sensitive to those ingredients. I personally believe alcohol in a well-formulated product can help with product absorption, but YMMV.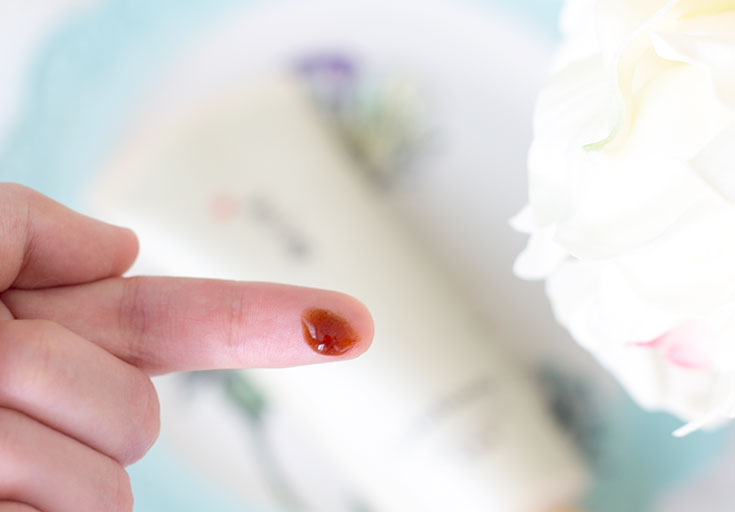 For me the most interesting part of this mask was when you applied this. You'd think it'd be immediately after cleansing, but nope. The instructions say to apply this as the last step in your skincare routine, right before your moisturizer. After the first application, I understand why. Not only does this mask help remove excess sebum and gently detox your skin, it also helps your skin absorb all the serums/essences you previously applied. And unlike mud masks, your skin doesn't feel dry or tight afterwards! Instead my skin felt refreshed, soft, and balanced after removing the mask, and my moisturizer absorbed much better.
The peel off factor was a plus too. I was worried it'd be difficult to remove, but I've always been able to peel it off in one piece – just make sure you apply an even layer throughout and wait for it to dry completely. The peeling process reminds me of when I used to put glue on my hands just so I could peel it off – did anyone else do that when they were young? :D
The Sulwhasoo Clarifying Mask is the first peel off mask I've used and I'm definitely hooked. I still think mud masks do a better job of detoxing and deep cleansing the skin, but I do appreciate its gentleness + ability to help with product absorption during my routine. Plus, the peeling part is just too much fun – yay for #skintertainment!
Final Verdict
Packaging

Ingredients

Texture/Application

Performance

Price
At $41, it's pricier than your average mud mask, but it's also one of Sulwhasoo's most affordable products and a great one to introduce to your routine if you need a gentle detox/clarifying product. You won't experience any dryness or tightness afterwards, making this a wonderful option for winter time or dry skin folks. But if you're looking for some serious blackhead-lifting-sebum-sucking-dirt-removing-skin-stripping cleansing action (some people take pleasure in this sort of pain), this mask will fall short of your expectations.
Hope you enjoyed this review, and let me know if you've tried this or any other peel off masks before! After my positive experience with this Sulwhasoo mask, I'm curious to see how other peel off masks compare!