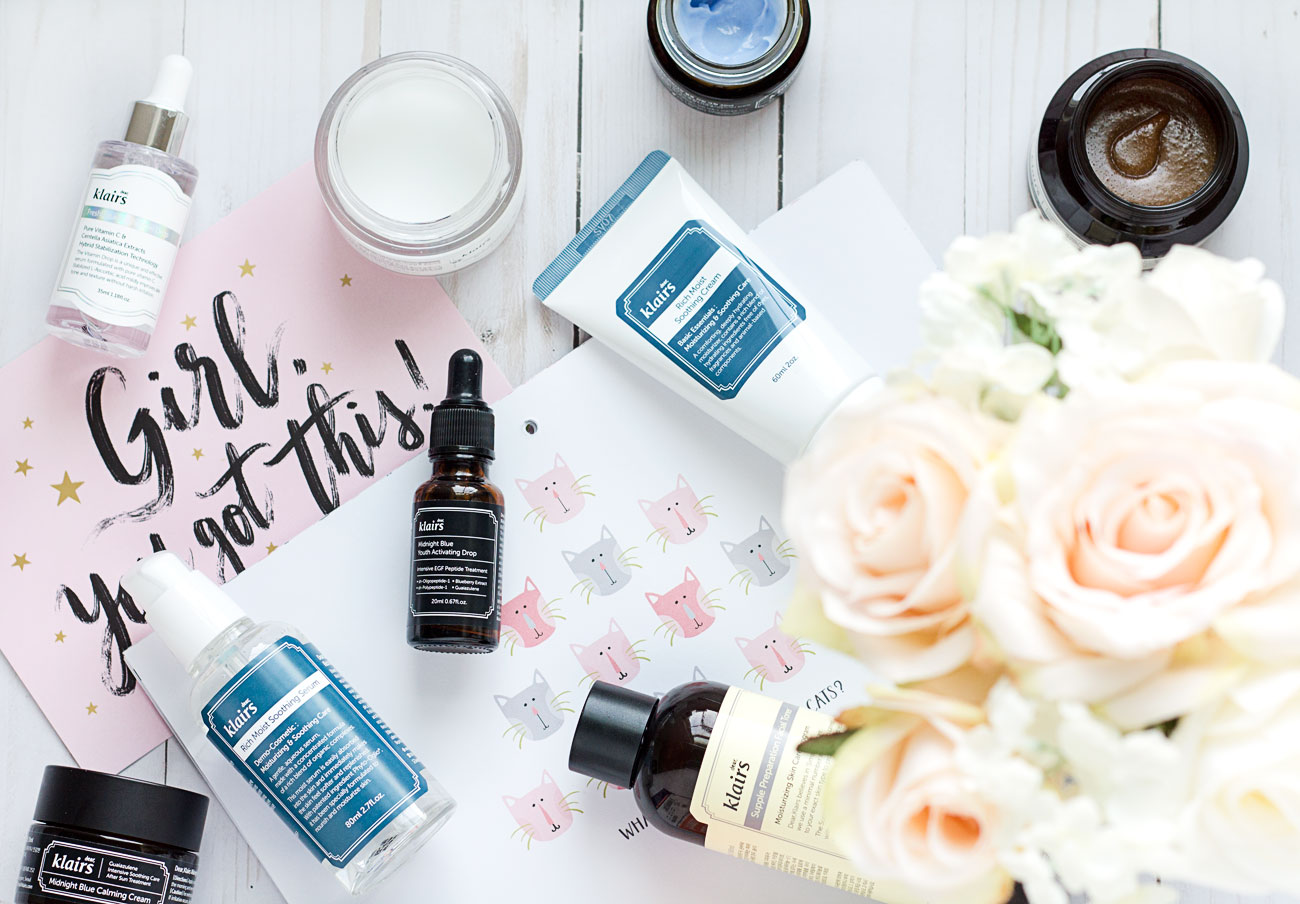 Last updated on April 9th, 2019
Forgive me for stating the obvious, but wow this year went by fast. Usually time flies because there's a lot going on, and that could definitely be said about 2017, in both good and bad ways. Today's post is a reflection of these events, an overview of some of my favorite beauty discoveries, and really just a giant post of appreciation with a surprise at the end ;)
To understand why 2017 has been such an eventful year for me (blog-wise specifically), I have to compare it to previous years, like when I just started Geeky Posh in 2012 (I actually started blogging back in 2002, but that's a whole other story for another day). For several years I just did my own thing, never got involved in the beauty blogging community or really any community, and after a while I started questioning: why am I even blogging? It can feel overwhelming and lonely when you don't have a community to support you, so to my fellow beauty bloggers + Instagrammers:
From the bottom of my heart, thank you.
And not just them, but all my readers, whether you're following me, commenting, or just quietly reading and supporting this blog, you are the reason why I keep blogging even when times get tough. I don't say this enough, but your support means more than you can imagine. I was especially moved by the outpouring of love and well wishes when Cooper got sick this summer, I know most you didn't sign up for details about my cat, but you cared anyways, and I'm so grateful for that (so is Cooper, he feels very loved).
Favorite Beauty Discoveries of 2017
Because of  your continuous support this past year, I feel like this blog really took off. I've had the chance to work with some incredible brands, opportunities I would've never had if it weren't for you guys. A few of my favorites from this past year are:
If you're a regular reader, you're probably wondering why a certain brand was left out, and that's because I save the best for last ;)

2017 brand of the year: Klairs
Klairs has consistently been one of my favorite brands ever since I bought their products on a whim in 2015. Since then I've gotten the chance to try their new products as they released them, and this year in particular they released two outstanding products: the Midnight Blue Youth Activating Drops and the Freshly Juiced Vitamin E Mask, both of which are now staples in my routine.
Then this past October, I received one of the best blog-related news to date: I was selected to be Klair's brand ambassador. I don't have a huge following on social media, nor do I think I have a big reader base, so to be selected among all these more popular and established beauty bloggers was almost surreal – I started yelling and flailing incoherently as soon as I got the email that my husband was legitimately concerned for my sanity.
Again, I feel like I owe this accomplishment to you guys. What I lack in numbers is more than made up in by how engaged you guys are, whether it's through blog/Instagram comments or messages, your support has made amazing opportunities like this possible for me. So I'll spare you the any further mushiness and get on to the good part…a giveaway of my favorite products!
This giveaway is open internationally and will be open until 01/01/2018. Here's what you'll win:
Klairs Supple Preparation Facial Toner – reviewed here.
Klairs Midnight Blue Youth Activating Drops – Unfortunately there is a crystallization issue with the most recent batch of the drops, so I'm going to remove this from the giveaway. Instead, you can pick between the Klairs Freshly Juiced Vitamin C Drops, Klairs Rich Moist Soothing Cream, or the Klairs Rich Moist Soothing Serum. Or if after reading the Wishtrend notice, you still want to take the chance with the Youth Activating Drops, let me know and I can send it to you. Again, I'm very sorry about this, but until Klairs sorts out their manufacturing issues, the Youth Activating Drops are temporarily discontinued :(
Klairs Midnight Blue Calming Cream – reviewed here
Klairs Freshly Juiced Vitamin E Mask – reviewed here
A selection of my favorite sheet masks, including the ones pictured above.
Marc Jacobs Velvet Noir Major Volume Mascara – an HG mascara, thank you Shireen for the recommendation! <3
Diptyque Baies candle (1.23oz) – one of my favorite candle scents, and this batch as a much better throw than the dud I bought previously
Aritaum Ginger Sugar Overnight Lip Mask – thick and yummy, excellent for dry lips
Enter using the form below, or if it's not showing up, click here for the giveaway page:
Again, thank you for all the love this year, and I apologize if this post seemed like a lot of semi-incoherent rambling. This was literally me while writing the post:
Did you enjoy this post?
I share first impressions, product comparisons, and more skincare tips regularly on Instagram! Learn about products first and get a bonus dose of daily fluff! 😸
Follow Now