As much as I love having options, I'm also easily overwhelmed. So when I see a skincare brand with 20 different lines and 15 products in each line, my brain just shuts down from the options overload (is this how men feel about a woman's ability to multitask?). Even though I agree that our skin is unique and has different needs, overwhelming the consumer with a billion products is not the way to address these needs! In today's beauty industry where lots of brands are screaming "MOAR!", Instytutum stands out with their single range of just 10 products.
Made with love in Switzerland by Natalia Derkach, M.D, Instytum aims to create effective + innovative products using their pure 5-times filtered water as the base. While I'm not sure how filtering the water 5 times benefits the skin, everything else about them sounds quite appealing: no animal testing, no parabens, no sulfates, and no mineral oils, just great scientifically proven ingredients. Who needs quantity when you've got quality? Anyways, on to the reviews!
Instytutum Triple Effect Peel
Key ingredients

salicylic acid, papaya enzyme, chamomile extract, allantoin – full ingredients here

Available at

Instytutum (free US shipping & returns) – $79 for 120ml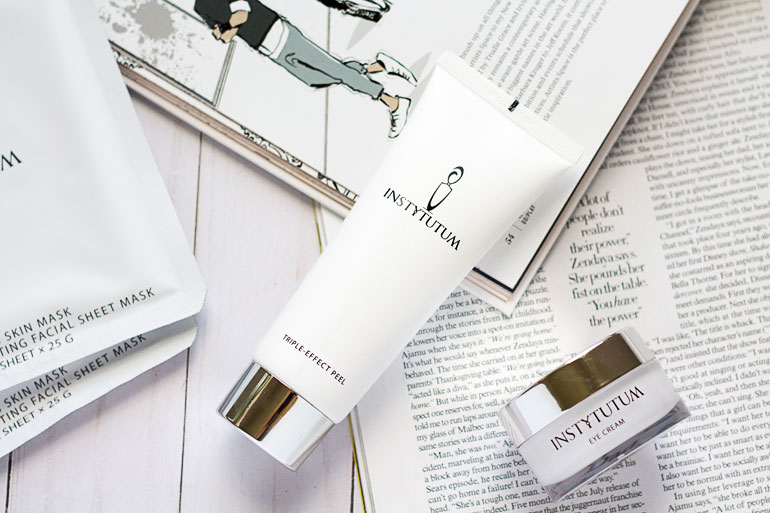 Peels sound intense and slightly painful, but you needn't worry about that with this baby. I mentioned this in my recent exfoliating products roundup, and it's one of the few physical scrubs I still use. Well, it's not entirely physical as it also contain salicylic acid and papaya enzyme to promote cell turnover. If your skin is on the sensitive side, you can actually use this as a mask – just leave on for no more than 5 minutes, and rinse off without massaging in the beads.
In addition to the physical and chemical exfoliants, this also contains a buttload of soothing products like chamomile extract, allantoin, and a "second skin marigel"(which I assume is a combination of the various gums) that helps lock in hydration and delivers actives to the skin. Definitely one of the most gentle yet effective physical scrubs I've used, and despite its high price point, a little bit goes a long way. I use mine about once a week, and I can definitely see this lasting me a year. It also helps that the results are instant: smoother & softer skin, the perfect canvas for some serious sheet masking, which brings me to…
Instytutum Flawless Face Mask
Key ingredients

hydrolyzed collagen, hyaluronic acid, peptides, chamomile extract, licorice root extract – full ingredients here

Buy from

Instytutum (free US shipping & returns) – $69 for 5 sheets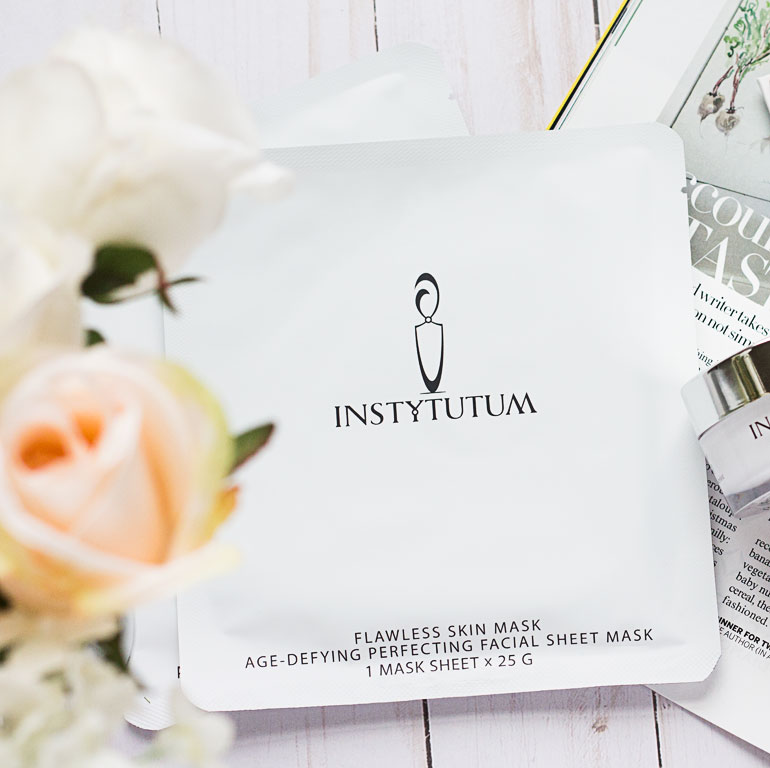 I always cringe when I see expensive sheet masks, especially since I'm all about them $2 ones. So for that astronomical price, these masks better blow my mind. It does contain some great hydrating + brightening + anti-aging ingredients, most of which are at the top of the list, so that was reassuring. It's also a 2 piece mask made of hydrolyzed collagen to achieve better ingredient penetration and of course, better fit.
It actually feels a lot like cellulose masks, which believe it or not, I'm not a fan of. For some reason they always feel semi-dry going on the skin, and they actually slip around more. In the case of Instytutum's Flawless Face Mask, I could feel it slipping down my face if I was upright, so I ended up lying down while I masked, which wasn't the worst thing in the world, unless you're trying to multitask.
Upon removing the mask, I was underwhelmed – no instant brightening or really any noticeable results. My skin did feel a bit plumper and hydrated, but that's about it. Sad. Fast forward to the next morning, I woke up with chok chok skin that looked like I had been sheet masking all night. This is what the #wokeuplikethis hashtag was made for y'all.
Honestly I still think the $69 price point is a bit high, but at least I can see why. Maybe if they ever go on sale, I'll treat myself to another box because otherwise I'd be broke :(
Instytutum Eye Cream
Key ingredients

shea butter, oat extract, hyaluronic acid, bisabolol, peptides, caffeine, retinol – full ingredients here

Buy from

Instytutum (free US shipping & returns) – 15ml for $89
I first learned about this product (and really the brand) from the lovely Anne at Linda Libra Loca, so I was very excited when I got the chance to try this myself. While I really liked the Kiehl's Creamy Eye Treatment with Avocado, it wasn't quite enough for my almost-30 eyes (the idea that I'm in the last few months of my 20's still terrifies me). Luckily this eye cream contains a crap-ton of proven anti-aging ingredients like peptides and retinol while still moisturizing the area with hyaluronic acid and shea butter. The best part? It actually works to minimize the appearance of fine lines without giving me friggin milia. Between this and the Activist Skincare Precious Oils Serum, I've seen a huge improvement in hydration and smoothness around my eye area. The only thing it hasn't done is get rid of dark circles, but I'm starting to think mine are a result of poor blood circulation rather than actual hyperpigmentation.
I plan on doing a full review on this eye cream soon, even though I've barely made a dent in the product despite using it liberally twice a day and even applying some on my smile lines, which I swear are less noticeable now. Yes, it's quite pricey, but it works, and that's good enough reason for me. At this point this is a definite winner and repurchase for me!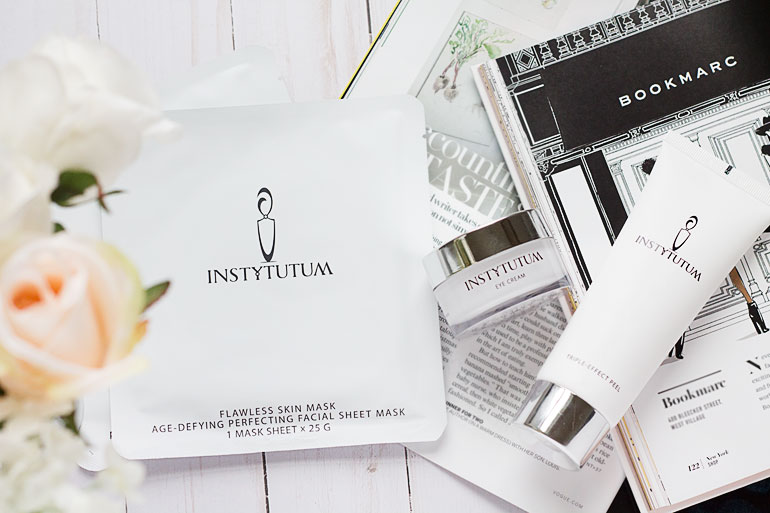 Overall I'm really impressed by the Instytutum skincare products I've tried so far, and it's definitely a brand I would love to explore more of. They are on the pricier side, but from my experience so far, I can understand why they're priced at this level. If I had to pick a favorite of the 3, it would be the eye cream. Everyone can benefit from using an anti-aging eye cream, and this one will work for all skin types!
If you're interested in any of Instytutum's products, you can use code JENNY20 to get 20% off your entire order :) Coupon is valid until 10/30/2017.
Hope you guys enjoyed this brand review, and let me know if you've tried any of their products before, or which one appeals to you the most! An Instytutum brand rep will also be joining in to answer any questions you may have about their products, so ask away! Have a great rest of the week <3
**Sorry if I sound a bit scatterbrained in this post, I've had a lot on my mind lately and it's taking a toll on me mentally and emotionally. I'll try my best to catch up on your blog posts & comments soon!