If you caught my story on Instagram or follow me on Twitter, you know that last weekend my sweet baby boy Cooper was hospitalized and had surgery for a blocked esophagus. What I didn't mention was that his prognosis was only 50% for full recovery due to possible perforation or complications from his pneumonia. We were torn when we heard the news.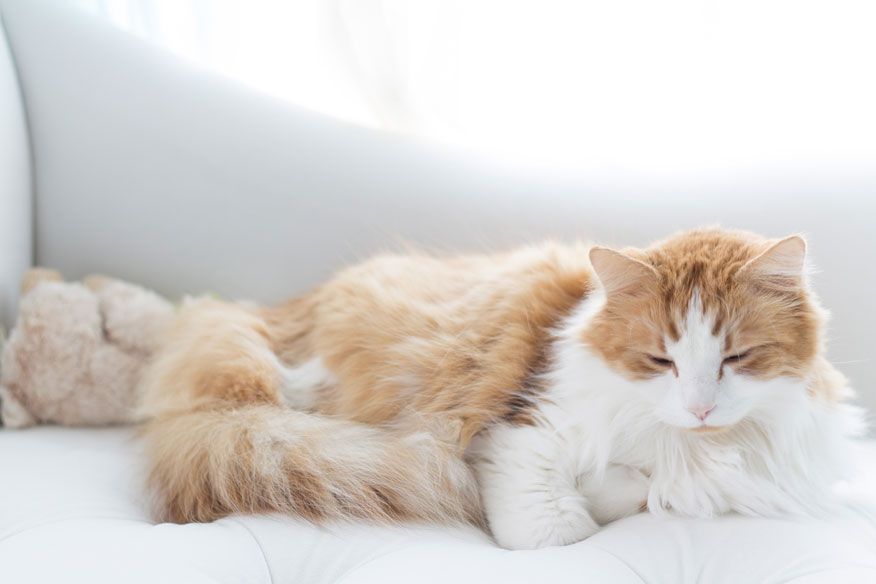 To say that last week was an emotional rollercoaster would be an understatement. One minute we were so relieved by the success of his surgery and the next we were devastated by the possibility of a perforation in his esophagus. The thought of potentially losing Cooper left me a mess, but by God's grace Cooper overcame the odds. He did not experience any complications and has since made great progress on his recovery, even adjusting well to his little feeding tube. This whole ordeal was nothing short of a miracle and a huge wake-up call.
Reflecting back on my time with Cooper, I realized that I was not the best mama to him that I could be. Yes I adored him, but only when it was convenient for me. When he'd come by while I'm taking pictures, I'd get mad at him and lock him outside my office despite his crying. Instead of taking time to brush his fur and his teeth daily I'd do it as an afterthought, as in after I was done with my blogging tasks. Geeky Posh and my various social media accounts had become my top priorities.
I feel horrible and guilty that it took risking Cooper's life to make me realize that I've had my priorities all wrong. I always knew that there were more important things in life than blogging and social media, but it's so easy to get caught up in them while neglecting those that are truly important. Yet when I was away from Instagram (other than to update on Cooper's status) and my blog this past week, I didn't miss them at all. I definitely couldn't say the same about Cooper.
Of course it's not to say I'll never blog or be on Instagram again, but that I'll definitely be less active on both platforms. I still enjoy sharing skincare findings and reviews with you all, and in an effort to still maintain the quality of each post I'll have to decrease my posting frequency to at most, once a week. I may occasionally share a product review in addition to my weekly post (dependent on time of course), which will only be available to subscribers only so make sure you follow on Bloglovin or by email :)
Sorry for this long ramble, I'm still a little emotional as I write this, though it's mostly relief and gratefulness. Thank you all for your support of this blog and to those of you that send well wishes to Cooper, I can't express my gratitude enough. From the bottom of my heart, thank you.