Last updated on July 15th, 2018
I randomly share products I use on Instagram, but I haven't done a full skincare routine post in…years! As we transition from the humid summer heat to the drier, chilly fall weather, it's important that we adjust our skincare routine accordingly. 
The basics
Aka, the starting point and foundation of my summer-to-fall routine if you will. Everything I use focuses on the following: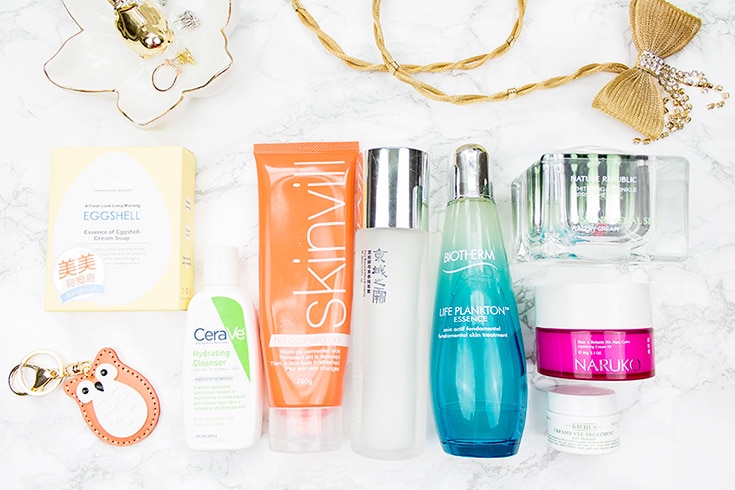 From left to right, top to bottom we have:
Like I said, this is just the basics. Typically I'll add 1-2 more products to the routine, depending on the condition of my skin that day and how I feel (because it's all about the feels).
Serums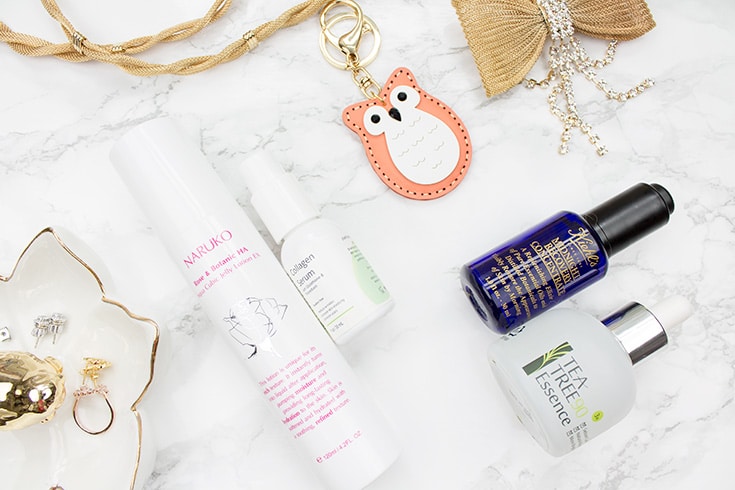 I always like to have a couple serums on rotation, because I get bored quickly and I like to have options. From left we have:
Exfoliation
Exfoliating is important year round, but I make it a priority especially during seasonal changes. From left to right we have:
Masks
My skincare routine would feel empty if I didn't incorporate at least one type of mask in there. From left to right we have:
Last but not least, sunscreen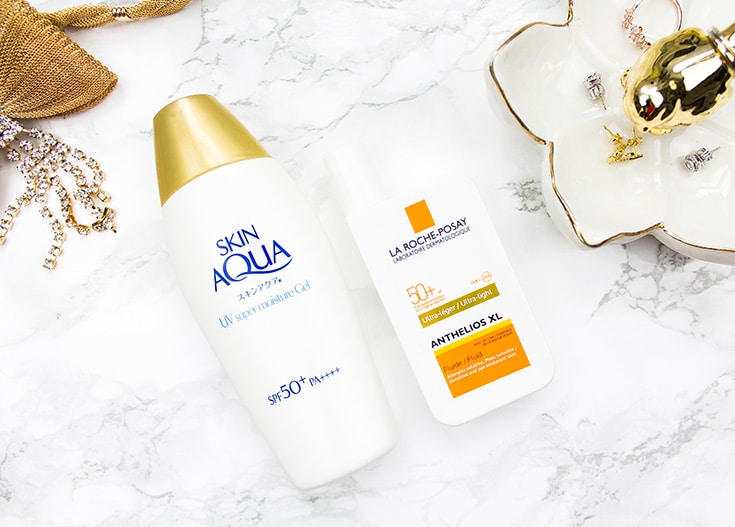 I don't care what this stupid Buzzfeed quiz says, unless you spend your time in a windowless room all day, you need to wear sunscreen everyday, no excuse! Rant aside, I actually have 2 sunscreens I rotate through:
So with all that said, my morning routine usually consists of 7-8 products total, while my evening routine can go upwards of 10 products if I exfoliate + sheet mask as well. I'm by no way suggesting this is how many products you should use, but rather giving you ideas on how you can transition your current routine for the fall weather.
Hope you found this helpful, and let me know if you want in-depth reviews on any of these products!
Did you enjoy this post?
I share first impressions, product comparisons, and more skincare tips regularly on Instagram! Learn about products first and get a bonus dose of daily fluff! 😸
Follow Now