If science and skincare had a baby, it'd be the Skin Actives brand. Browsing their site, you'd think you're reading a scientific journal, which is awesome because they actually provide the research to back each product claim. I liked what I saw, so I decided to give their serum quartet a try.
A little Skin Actives history
The brand's founder – Dr. Hannah Sivak – is actually a scientist herself, having taught and written books/journals on biology, biochemistry, and biotechnology. The brand and products reflect her background – each formulation is deliberate and each ingredient is thoroughly explained, so you know exactly what you're getting in each product.
I chose the serum quartet because I couldn't decide on just 1 product to get (they all sound incredible). The set includes 4 1 oz bottles of their best selling serums:
The quartet cost $54.95, which is 25% than buying each serum individually. And while 1 oz sounds like nothing, you only need a little bit for each product, so they'll last a loooong time. Plus, each serum is full of quality ingredients and no fillers. As a fan of sexy ingredients, I find this very appealing.
Since Skin Actives takes care of explaining the ingredient choices and the science behind each product, I'm just going to share my thoughts on each product:
The Antioxidant Serum is great for the day as it helps boost the effects of your sunscreen. It has no distinctive scent and a runny texture that dries somewhat sticky. But give it 30 seconds and the stickiness eventually goes away.
I used this during my beach trips and my Asia trip, and I think this + the La Roche Posay Anthelios SPF50 really prevent me from tanning or getting any more sun spots.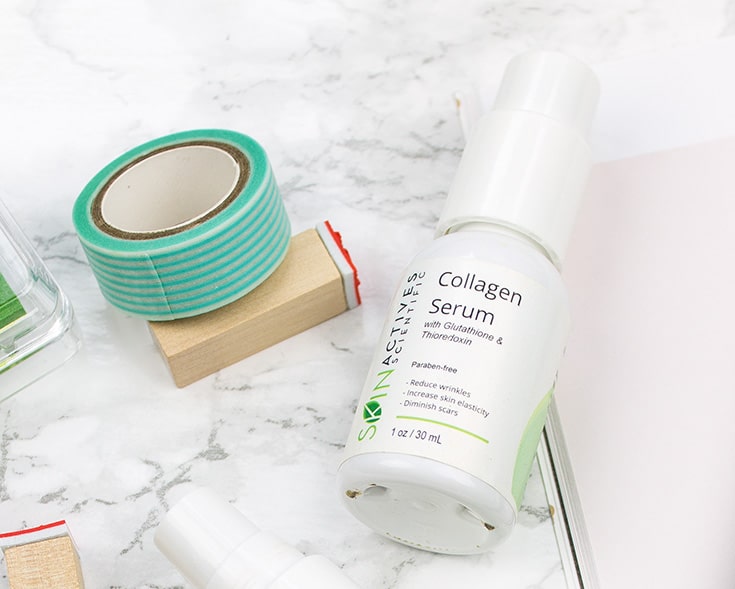 Confession: I hated the Collagen Serum at first. It had a runny texture that left my face so. friggin. sticky. It felt like I had just put glue on it! On top of that, it smelled like Shelly's butt gone sour. The initial experience was so bad, I didn't give it a second chance until recently.
The key is to wait at least 5 minutes for this serum to dry down. Yes, the stickiness completely disappears after a while, and subsequent products layer on without any issues. Plus I feel like it really does make my skin bouncier! Sadly the sour Shelly-butt smell is still there, but I can live with that (sort of).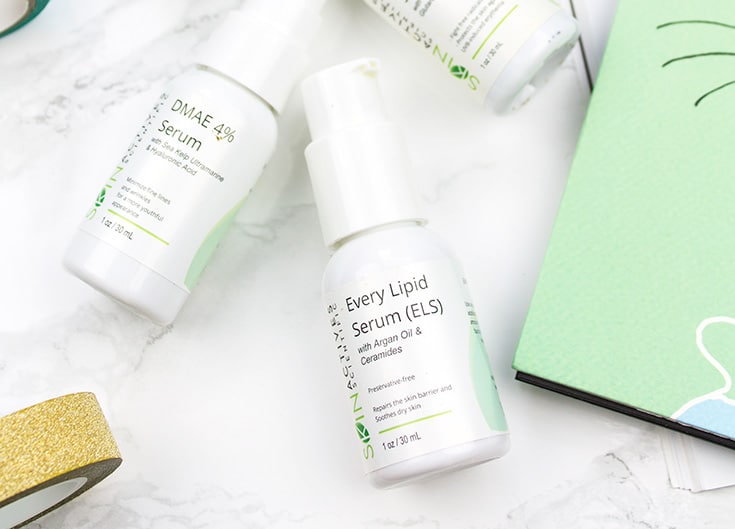 Spoiler aler: The Every Lipid Serum (ELS) isn't really a serum, it's more like an oil, and a very thick oil at that. I was expecting something smooth and silky like my favorite Kiehl's Midnight Recovery Concentrate, but it was the opposite. The thickness made it difficult to spread and it felt pretty heavy on my skin.
Again, bad initial experience, but thank goodness for second chances! I started using this as an occlusive in the last step of my skincare routine, and it works pretty well! The ELS is especially wonderful on days I use my Curology prescription, as it helps repair and protect my skin barrier.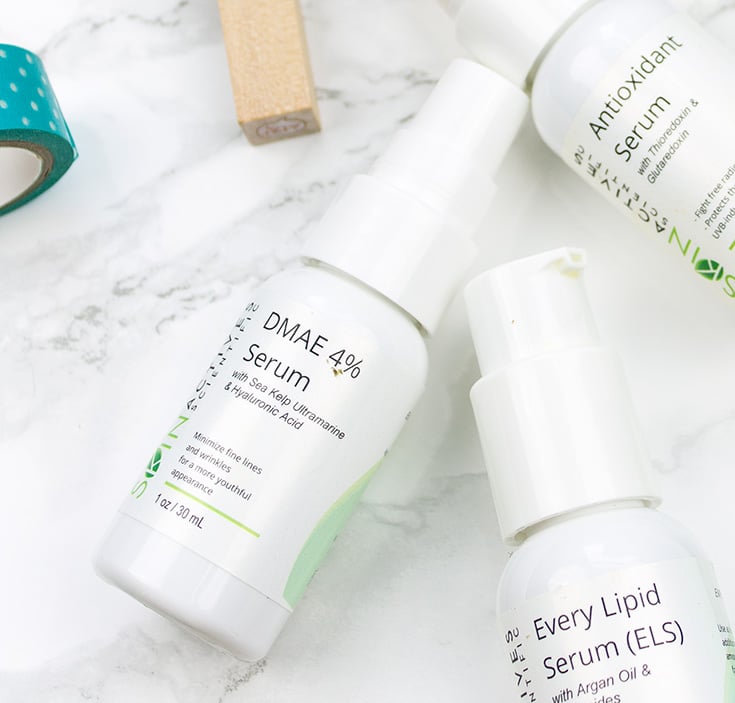 So the DMAE 4% Serum is more of a temporary fix rather than a long-term solution. And it works. If you have any fine lines, this will temporarily tighten your skin and hide those lines, but sadly the effect is short term.
Of the 4 serums, this is also the only one with a non-sticky finish. Makes me want to use it in my regular routine, but alas, the instruction says not to :(
Final Verdict
Packaging

Ingredients

Texture/Application

Performance

Price
Typically I don't like giving a single score to a group of products, but I was impressed by how consistent Skin Actives' serums were. They all had the same vanilla plastic packaging, the initially disappointing smell/texture, and the fantastic ingredients, and the solid performance.
If you want no-frills, science-backed products with excellent ingredients, Skin Actives is definitely worth checking out. But if you're big on the usage experience (scent + texture), you'll probably be disappointed. Overall I'm happy with my purchase and will definitely consider Skin Actives for future skincare purchases.
Have you tried Skin Actives before? They seem to be a very underrated brand, but they truly have some promising products!