What is it

A concentrated yet lightweight first essence infused with Life Plankton™ to hydrate and renew the skin in as little as 8 days.

How I use it

I pour a quarter size amount into my palm and massage into my skin twice a day. For me this is like a first essence/hydrating serum hybrid, so I use it after my Naruko Renewal Miracle Essence.

Best suited for

All skin types, especially dry skins that want a more hydrating first essence

Key ingredients

5% Vitreoscilla Ferment – Aka Life Plankton™, which has a lipid structure with a high compatibility to our skin cells. Studies show that it may also have antioxidant properties (source), anti-inflammatory properties (source), and can help repair skin barrier damages (source). This is a trademarked ingredient used exclusively in L'oreal's brands (eg. Biotherm and La Roche-Posay).
Grape Seed Extract – An excellent antioxidant that can help reverse the signs of environmental damages (source, source, source)
Hyaluronic Acid – A wonderful humectant that can attract and hold an incredible amount of moisture. The gold standard of hydrating ingredients.
Adenosine – When applied topically this can help smooth our skin and decrease the appearance of fine lines (source).
Full ingredient list here.

Irritants

Free of alcohol and parabens, but it does contain fragrances

Packaging

A beautiful blue glass bottle #packaginggoals

Scent

A light fresh scent, reminds me of the ocean

Texture

Water-like, but with some slip. It's more hydrating than traditional first essences yet not as thick as traditional hydrating toners (eg. Hada Labo or Klairs Supple Preparation Toner)

Finish

A natural finish. Skin feels soft and plump.

Size & Price

$65 for 125ml

Where to buy

Amazon, Biotherm USA (free shipping) Cosme De (free worldwide shipping)
I have a soft spot for first essences, as they pack the potency of a serum yet they have the lightweight texture of a toner. Many first essences often contain fermented extracts, and the Biotherm Life Plankton Essence is no exception. But instead of a yeast-based extract, this uses vitreoscilla ferment, which is the fermented extract of bacteria that grows in thermal spa waters (source). If you read my La Roche-Posay Toleriane Double Repair Moisturizer review you'll recall that the star ingredient – thermal spa water – is naturally full of prebiotics and minerals that can strengthen and soothe our skin's barrier, and vitreoscilla ferment is one of the many components that add to the water's benefits.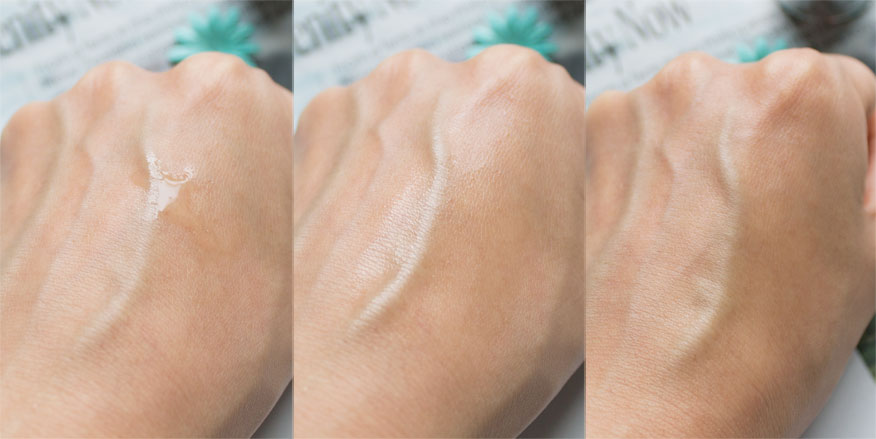 Thanks to its elegant packaging, soothing ocean-like fragrance, and lightweight texture, this essence is a joy to use, especially when my skin is on the drier side. If you have oily or combo skin you'll want to either decrease the amount used or skip your hydrating serum as this does a great job hydrating already. My skin is always left softer and more hydrated after using this in my routine, and I rarely feel the need to use a hydrating serum when I use this. As long as I keep my routine simple, I don't need to worry about my skin feeling sticky or subsequent products pilling as this absorbs almost instantly.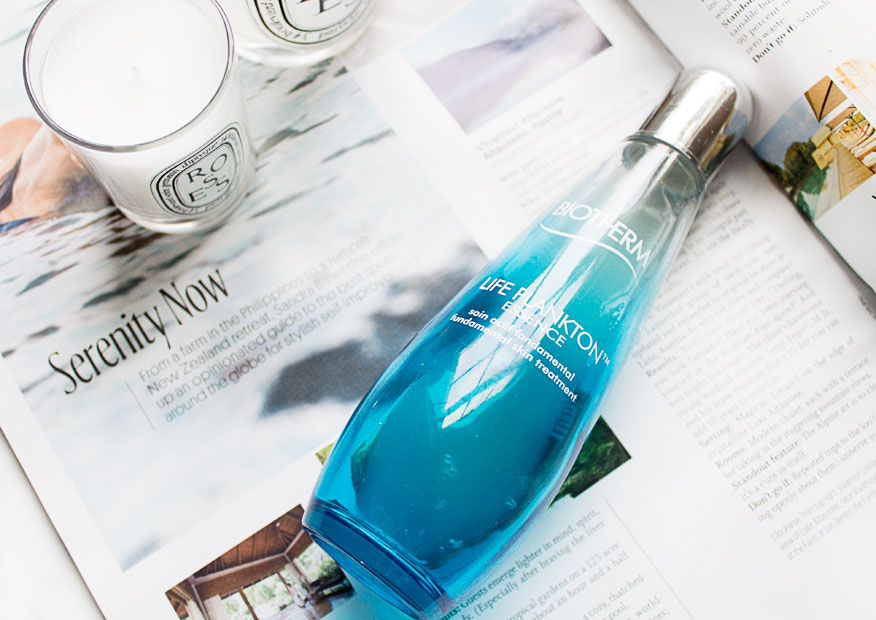 While using this product has been a delight and it does a great job of adding extra hydration to my skin, I didn't experience the miraculous renewal of my skin as claimed by the product. As a matter of fact, I haven't noticed any long term results that's made me go "WOW, I need to keep this product in my routine", which really is the most important part!
Packaging

Ingredients

Texture/Application

Performance

Price
For the high price I had high expectations, and while this did not disappoint in its packaging and usage experience, its results fell short. Yes it hydrates well, but so do a lot of products, many which are more affordable. So while the joy factor for the Biotherm Life Plankton Essence was high, personally I will not repurchase this in the future, especially since there are other hydrating serums/toners I'm interested in trying.
Thank you so much for reading, and if you have any questions (or comments) about this product let me know, I'd be happy to answer them for you!