I'm sure most of you already know the basics of product layering: thin to thick, light to heavy, toner – serum – moisturizer. But what happens if your routine is more complicated? If you use multiple serums? Or a sheet mask? Keep reading for answers!
How to layer multiple serums
If you're like me, you might use multiple serums in one routine to address different issues. So how do you layer them when they all have similar textures?
Anti-aging serums first. Anti-aging serums often contain ingredients that work at a deeper level, e.g., stimulating collagen growth. This means they typically have smaller molecules to penetrate deeper into the skin.
Brightening serums next. Certain brightening ingredients also work at the deeper level, but some work on the surface level to fade hyperpigmentation.
Hydrating serums last. Typically these contain larger molecule humectants that stay at the surface level to draw and retain moisture.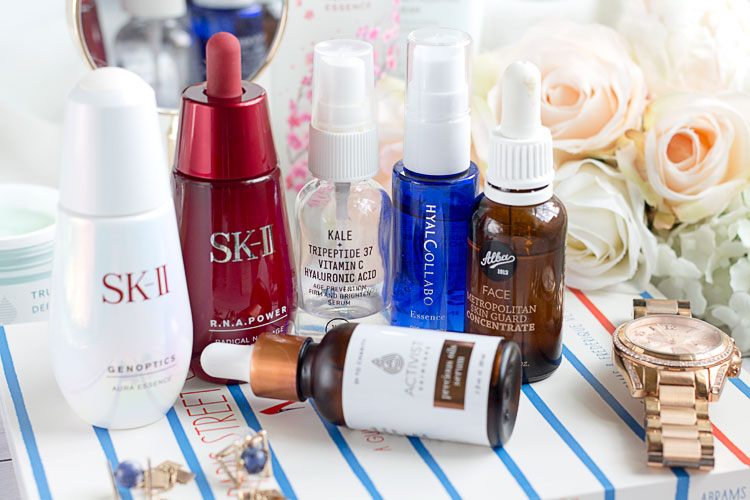 Some serums can cover multiple functions, e.g., anti-aging and hydrating. When that's the case, use the one with more humectants last. You can easily find this information using a tool like incidecoder.
The exception to this rule? Serums containing actives.
How to layer actives
Actives: AHAs like glycolic or lactic acid, BHAs like salicylic acid, PHAs like lactobionic acid, retinoids, or vitamin c in the form of ascorbic acid.
Read more: 7 types of Vitamin C compared – which one is right for your skin?
If you use products featuring any of the above ingredients, please disregard the above serum rule and the basic light to heavy rule. Instead, there are two ways to layer actives:
Right after cleansing. One of the primary functions of actives (except retinol) is to exfoliate the skin, which can help subsequent products absorb better. Plus many of them also stimulates collagen production, so using them first allows the actives to penetrate better
After serums or even oil. Sounds contradictory, but if you have sensitive skin, having a buffer between your skin and the actives can minimize the irritation. Efficacy will be reduced as well, so you need to decide what works best for your skin.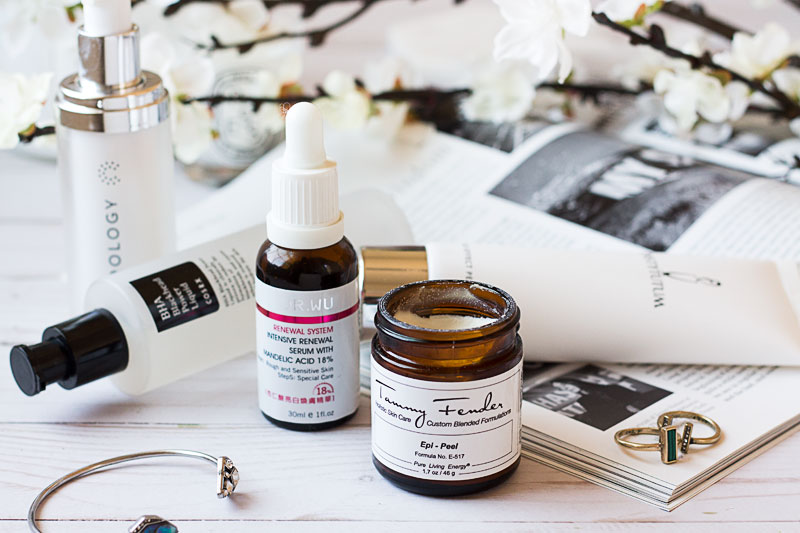 Read more: The AHA moment: 13 exfoliant for baby smooth skin
How to layer multiple actives
First of all, I don't recommend using multiple actives in one routine as you risk over-exfoliation. Instead, I recommend using vitamin c (an antioxidant that can boost UV protection) or BHAs (doesn't increase skin's sensitivity to the sun) in the morning, and AHAs or retinoids in the evening.
However, if you must use multiple actives in the same routine, keep in mind that most are pH-dependent and work better at low pH.
Vitamin C serums typically have lower pH, so they should be used first.
AHA and BHAs have similar pH levels, but you'll want to use BHAs first as they're oil-soluble and go deeper to clear our pores. Meanwhile, the water-soluble AHAs exfoliate closer to the surface level.
PHAs have larger molecules than BHAs or AHAs, and should be layered after those (or even better, used in a different routine!).
Retinol is not pH-dependent, so if your skin is resilient enough, use it after the other actives with caution.
Exception: pH-adjusting toner like the famous Pixi Glow Tonic. Typically these are low pH and contain some actives themselves. These should be used before your main actives serum to lower your skin's pH levels, but again, proceed with caution.
How to layer sheet masks
First, we have to understand what sheet masks are: paper masks drenched in serum. With that in mind, we know that we should apply sheet masks during the serum step, so after actives and first essences, but before oils and moisturizers.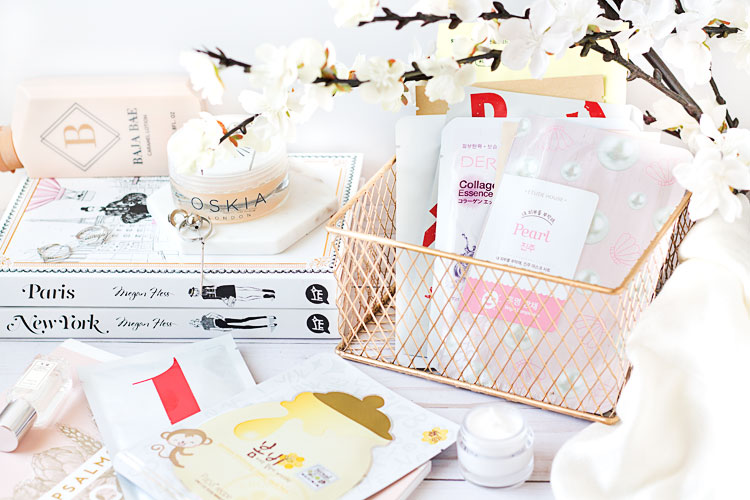 Should you still apply a serum before sheet masks?
If you're using affordable sheet masks under $3, chances are the ingredients are 90%+ water and humectants with a low % of active ingredients. I would definitely layer your usual serum underneath and use the sheet mask for hydration and increase the absorption of your more expensive serums!
But if you're using a super pricey sheet mask like the SK-II one, it can definitely replace your serum step!
Read more: Oh sheet! 6 mistakes you might be making with sheet masks
How to layer face oils
When it comes to oils, the thin to thick rule generally applies. Take a look at your facial oil and its texture to determine how you use it:
Before moisturizer. In this case, you're treating the oil like a richer serum. This can be true for products that use drier oils, are biphase, and/or contain antioxidants or beneficial extracts. This is how I typically use my oils.
After moisturizer. This works well when the product contains oils only and feature heavier blends that act as an occlusive.
In place of a moisturizer. This also works better with thicker oils as they contain more occlusive properties. However, if you have oily skin or live somewhere humid, a drier oil might actually work better. YMMV.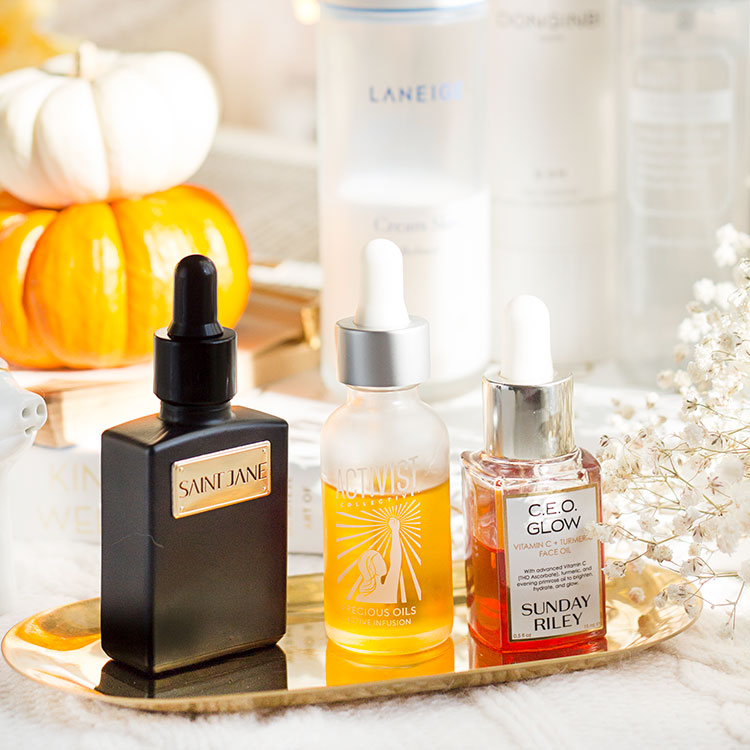 What about first essences?
As their name suggests, these should be the first products you use in your skincare routine after cleansing and actives. Their purpose is to give your skin a high dosage of nutrients while prepping it for subsequent product absorption.
Texture is irrelevant here. Even if the first essence is something thicker like the Sulwhasoo First Care Activating Serum, it should still be used before your watery toner.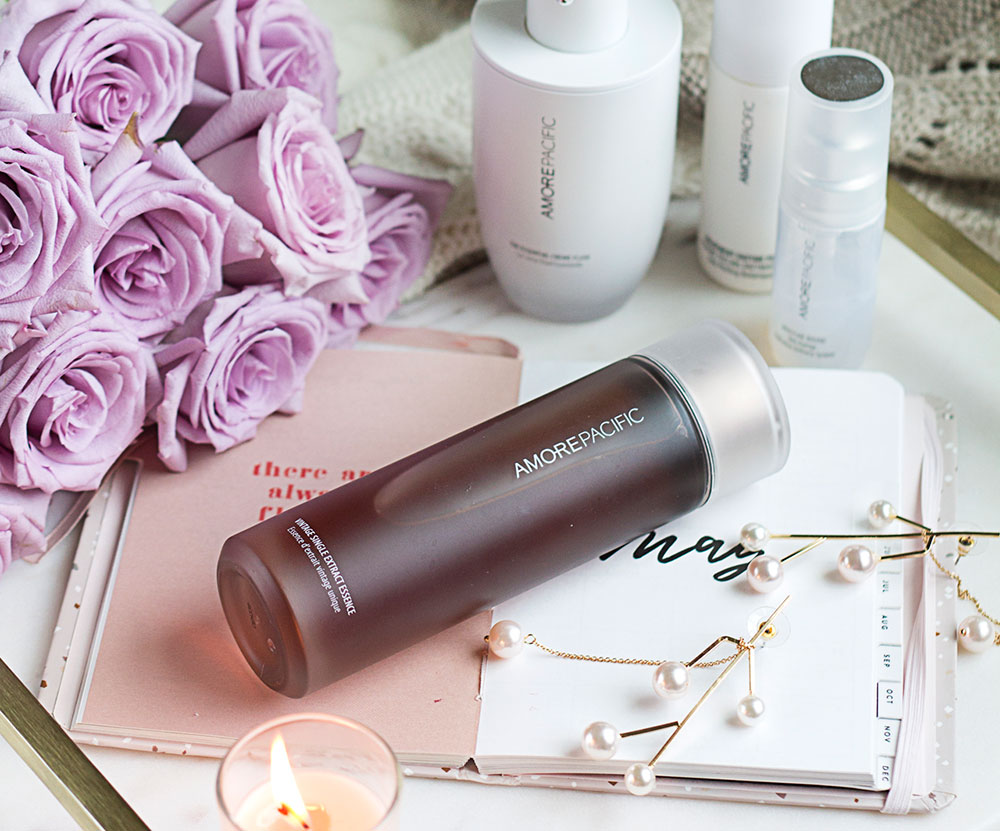 How to layer face mists
Some consider mists a fufu product but honestly they're my secret weapon to juicy skin. ???? The key is how you layer them.
The hydration sandwich method: Use a simple mist (I love the Caudalie Grape Water but any thermal spring or simple floral water would work too), and apply it between every step of your skincare routine.
Example: cleanse > mist > first essence > mist > serum > mist > moisturize > mist > facial oil
Not only does this add extra hydration to your skin, the dampness also help improve subsequent product absorption!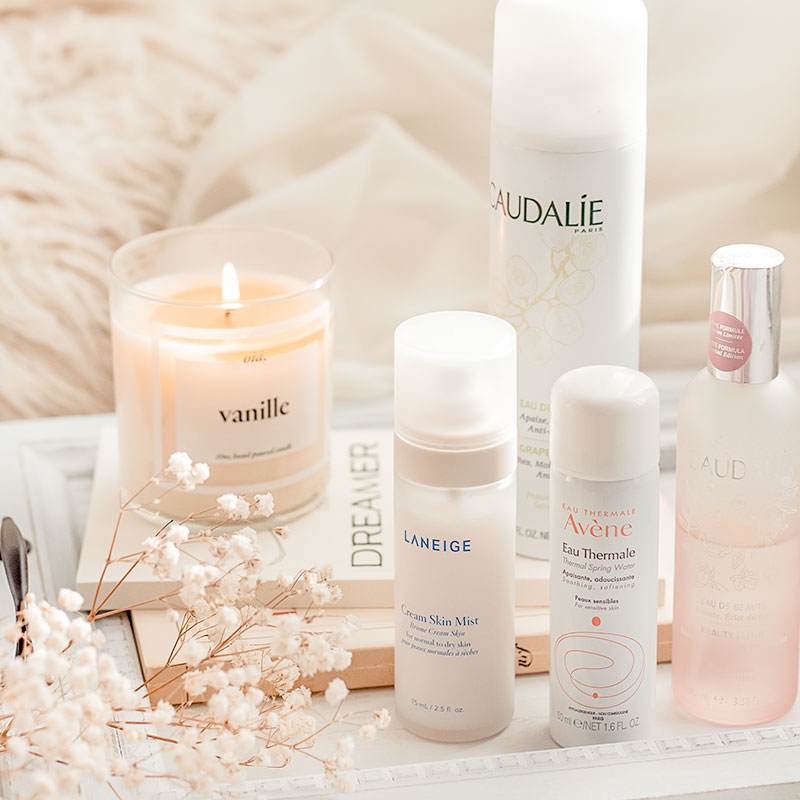 Slow and steady is key
If you're applying multiple products, make sure you thoroughly massage in each layer and wait for it to absorb before moving on to the next step. Rushing each step can not only reduce efficacy but also result in the product pilling/balling up.
Start with gentle upward motions to apply the product, then rub your hands together and gently pat the remainder in. For richer products like oils and creams, you can incorporate facial massage techniques with your hands. Or if you have the budget, add in a facial tool like jade roller, gua sha tool, or ionic device to help with absorption!
I hope you found this post helpful, and if you have any questions, let me know in the comments below!