I've been a big fan of sheet masks since using my first one way back in 2004, but I feel like they really blew up with the recent K-beauty trend, and now everyone and their mamas are using them. Slap on a mask, wait, remove it, and voila! Softer/brighter/smoother/firmer skin! It doesn't get easier then this, so how could we possibly be doing it wrong?
Before we get into the mistakes, let's talk a bit about how sheet masks actually work. Despite what brands may have you believe, the concept is nothing new or fancy.
How do sheet masks work?
The principle behind sheet masks originates from occlusive dressings for wounds. By covering the skin and creating an artificial barrier, it causes the temperature of the skin to increase slightly, which improves blood circulation and enhances ingredient absorption. The occlusive nature also helps the skin retain moisture (source). So for you to get the most out of your sheet mask, fit is key, as that's what sets off the chain reaction.
Now that we know how sheet masks work, let's get into the not-so-fun part, what we might be doing wrong:
1| Sheet masking everyday
You're probably going "WHAT NO", because so many Asian celebrities do this, and their bare skin looks amazing (assuming they didn't edit their photos, which is more common than you think). I watch a lot of Taiwanese beauty talk shows, and when it comes to sheet masks guest dermatologists always suggest using it only once a week, twice if it's a gentle hydrating one.
A lot of the cheaper sheet masks contain preservatives pretty high up the list, some even include alcohol, not to mention all the emulsifiers, pH adjusters, and other crap your skin doesn't need. Thanks to the nature of sheet masks, your skin will increase the absorption of good ingredients and bad, and these doctors have encountered countless cases of dermatitis and other skin issues as a result of sheet masking (or should I say "crap" masking? because crappy sheet masks….get it? lol) too frequently.
Now there are definitely sheet masks out there with much better ingredients (which I suspect are what these celebrities use…) that won't be as damaging if you use them daily. Oh wait no, it's going to kick the crap out of your wallet, which will be painful in a different way.
2| Not paying attention to the ingredient list
It's a good habit in general to look over the ingredients before buying any skincare product, but it's especially important for sheet masks, and extra important if you plan on sheeting frequently.
I've come across too many "affordable" masks that sound promising on the front, and as soon as you read the ingredient list you find all the good stuff lumped at the bottom. Basically anything after preservatives, which typically has a 1% limit or lower, is so low in concentration that it's meaningless. Add on the fact that sheet masks enhance absorption, and your skin will be drinking up more preservatives than [insert your favorite ingredient here] ????
Also be on the lookout for potentially sensitizing ingredients like alcohol and fragrance. You might not react to them in regular products, but it's hard to say when you prolong your skin's exposure to them.
3| Not paying attention to the mask material
Unfortunately this is hard to know for sure unless the material is specifically listed on the package, but ideally you want to look for these materials:
Bio cellulose – Conforms well to the skin and is comfortable to wear, its greatest selling point is its ability to hold up to 100 times its dry weight in liquid, so the essence actually gets on your skin instead of being left in the packet. It's also one of the few materials that won't dry out during use! The downside is its price, but I'd rather spend money on quality over quantity.
Hydrogel – Fits like second skin and stays, meaning you can multitask while masking and it'd totally work. It's also more occlusive than traditional materials, which improves the efficacy of the mask. It doesn't hold as much liquid as bio cellulose, but it's also generally more affordable.
Cupra/Bemlises – Both are cotton derived materials but feel much softer on the skin, adhere better, and can hold a good amount of essence. They're also less expensive than bio cellulose and hydrogel.

HelloSkin's masks are Cupra based and they're ridiculously comfortable. They also provide great results at a fraction of the price!
The following materials have their pros and cons, so you'll have to decide which one better suits your needs:
Foil Masks – By placing a second foil layer over the regular sheet mask, it can prevent the essence from evaporating and lock in the hydration. The downside is the potential discomfort and looking like the a droid for 30 minutes ???? They're also not cheap.
Microfiber/Cotton – Affordable, easy to find, and generally comfortable, but the fit can be a hit or miss. Holds a good amount of essence, though not as much as the above options.
Lyocell/Tencel – Typically silky thin, they offer excellent fit and comfort, are affordable, and holds quite a bit of liquid considering the lightweight the material is. But because they're so thin, these won't hold as much essence as other materials, and they tend to dry out quicker.

My Beauty Diary uses Tencel fiber, so if you like masks dripping with essence (literally), they're a great affordable option!
Generally the masks with better material will advertise them like crazy on the packet, while the ones with average to crap material won't mention a thing. Price is also a pretty good indicator of the material used – another reason to avoid cheap, no-brand masks!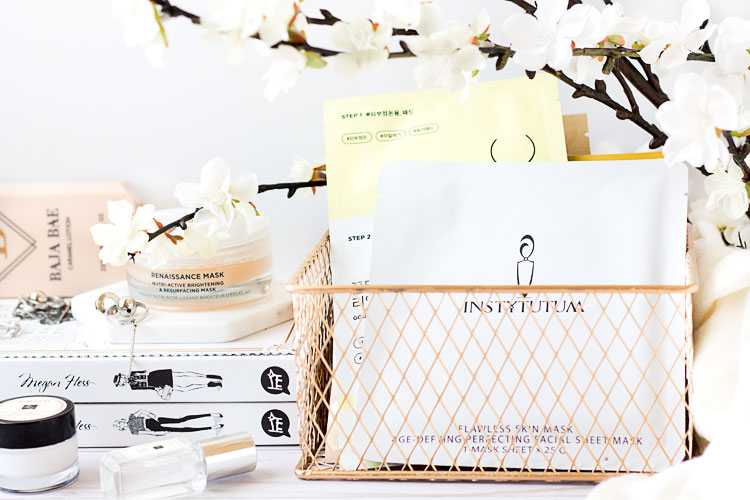 4| Sheet masking right after cleansing
Technically there's nothing wrong with doing this, except that you're not getting the most out of your sheet masking session. Unless you're using a mask with a ton of great ingredients, chances are whatever serum you're using will contain more beneficial actives. To help your skin really absorb all those great ingredients, plus whatever goodies the mask itself contains, apply your sheet mask after your serum and before your moisturizer.
Some sheet masks now come with its own ampoule that you need to apply before using the mask in order to get the best results. Why spend the extra $$ on these 2-step masks when you can get the same glowing results by applying your own serum beforehand? You can also apply a non-occlusive facial oil before the sheet mask, as the oils can actually act as penetration enhancers. I have a whole post about how to use and layer facial oils if you're curious.
5| Sheet masking when your barrier is compromised
I used to think that one of the best ways to sooth a sun burned face was by sheet masking. It's cooling and hydrating, so why not? NOPE! A compromised barrier not only results in more sensitive skin, but also increases the chance of serious inflammations and other skin issues if you're not careful with what you put on. You wouldn't force feed a sick person a 10-course meal, so don't try to force a ton of ingredients into your damaged skin with sheet masks. This is especially the case with brightening or anti-aging sheet masks, as those ingredients are generally more irritating (think vitamin c and retinol).
Now there are some masks that are made specifically to help soothe and repair the skin, and they will explicitly include this in their descriptions. So if you really want to sheet mask after a bad sun burn, a chemical peel, or post-laser resurfacing, choose one of these gentle recovery masks:

6| Leaving it on for too long
The worst thing you can do is leave it on until it's dry, at which point it can actually draw moisture away from your skin. Ideally the mask should still be moist when you remove it, so if parts of it has already started drying up, either re-wet it with leftover essence from the packet, or remove the whole thing. When in doubt, just follow the instructions on the packet, which usually suggests leaving it on for 15-20 minutes, at most 30. At this point your skin will have pretty much absorbed all that it can, so feel free to remove it proceed with the rest of your routine.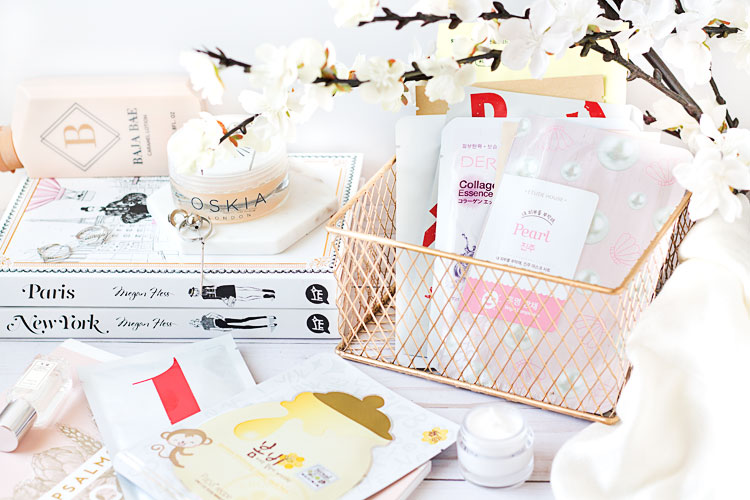 I've been guilty of all of these myself at one point, but what's life if not a never-ending learning experience? If these mistakes have taught me anything, it's that it's better to invest in higher quality sheet masks as weekly treatments than to slap on a cheap mask daily, causing more harm than good. Now higher quality doesn't always mean expensive, and I shared some of my favorite affordable sheet masks if you're looking for some wallet-friendly options!
---
So yes, there's a new design on the blog…I figured a new look might get me into blogging again, and I suppose it kinda worked, because hey, new post! But to be honest the frustration I feel about blogging and social media severely outweighs any joy I get out of it. Which makes me wonder, is any of this worth the effort anymore? Would anyone even care if I quit altogether? If not, then why am I still doing any of this?
Sorry for this non-sensical and depressing outburst, it's close to my time of the month and I'm also long overdue for a vacation. I'll see how I feel after I come back. I actually do have a couple product reviews planned, which will hopefully be rant-free.