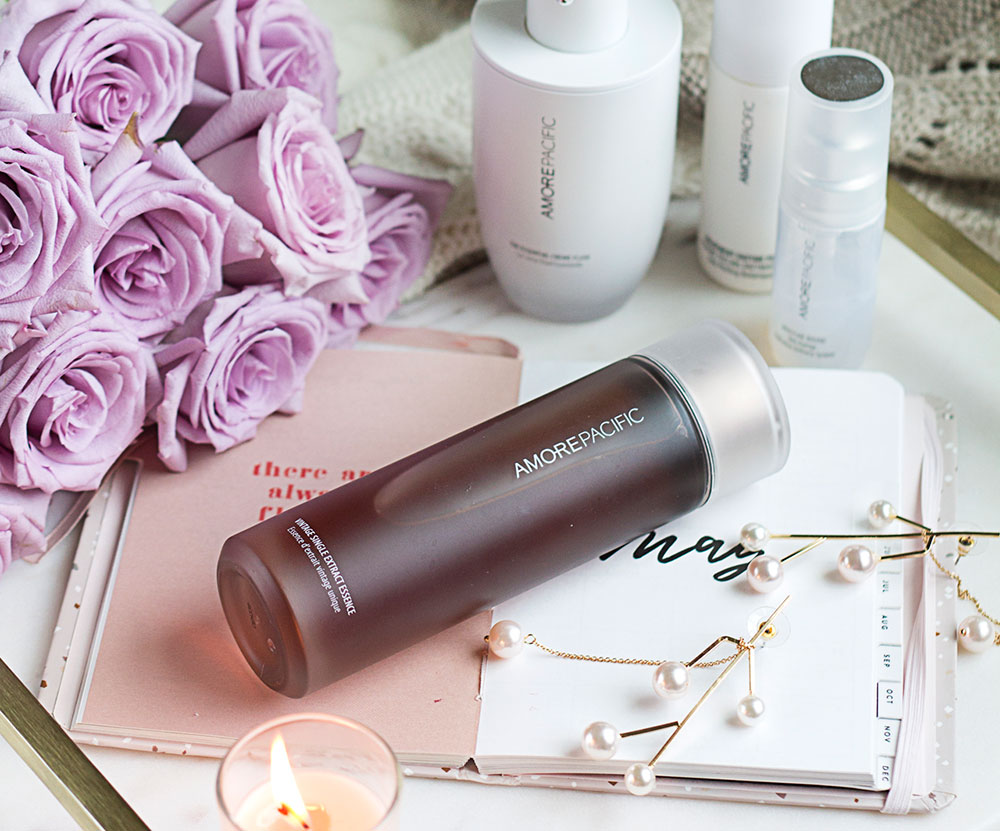 Last updated on January 3rd, 2021
While I reviewed this briefly on Instagram in May, I feel like a few weeks is rarely enough to gauge how effective a product really is (or isn't). I mentioned enjoying this back then, but the heart and skin are fickle things, so let's see if that fondness held up.
What is it

"An anti-aging essence with only six ingredients to improve skin's firmness, clarity, and texture with the antioxidant power of fermented green tea."

How I use it

Pat onto the skin twice a day immediately after cleansing. If using a chemical exfoliant I'll use the essence after the exfoliant.

Best suited for

All skin types that want a boost of antioxidants in their routine and have $$$ to spare because this is expensive yo.

Ingredients

Water, Propanediol, Glycerin, Camellia Sinensis Leaf Extract, 1,2-Hexanediol, Ethylhexylglycerin (full ingredient analysis)

Irritants

None, the short and sweet ingredient list is sensitive-skin friendly!

Packaging

A sleek glass bottle with a screw cap that'll fancy up any vanity. The small opening makes it easy to control the amount per use but a pain in the ass for decanting.

Scent

Faintly of tea thanks to the high % of green tea extract, and who doesn't like the scent of tea?

Texture

Also like tea. It's tea for your skin guys.

Finish

Very natural, no stickiness or oiliness whatsoever. Skin feels more hydrated too.

Available At

$145/4.05 oz at Sephora, Nordstrom, AmorePacific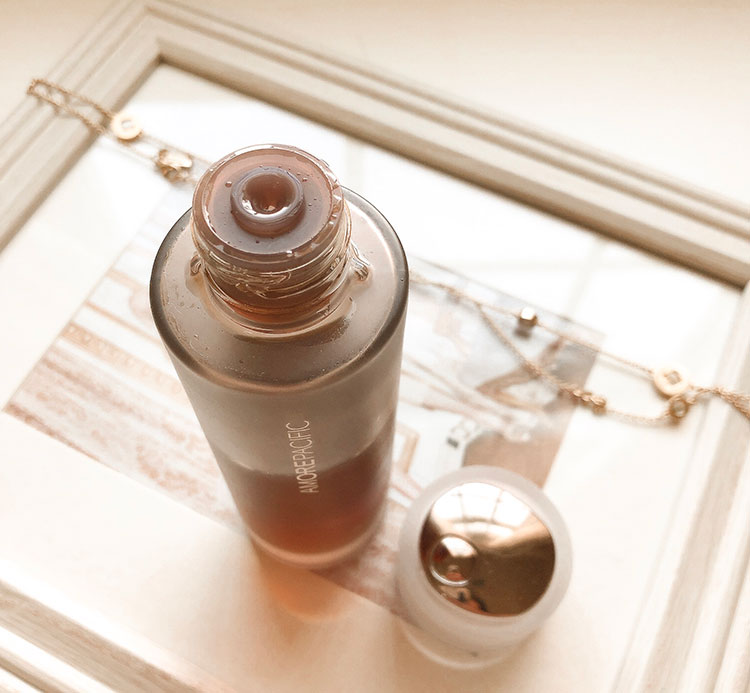 Just green tea extract?
The ingredient list looks pretty good yet underwhelming at the same time. Good because it's simple and doesn't contain anything unnecessary, but at the same time the only star ingredient is green tea extract, a well researched antioxidant with anti-inflammatory properties. Well there's also glycerin but lbr no one buys a product for glycerin.
$145 for green tea extract + glycerin water sounds absurd, but the key is how Amorepacific prepares the extract. If you've read my Amorepacific Essential Cream Fluid review you'll know they doesn't eff around when it comes to formulation, and this Vintage Single Extract is no different:
The green tea leaves come from their own garden in Jeju Island, which means they have full quality control for the entire production process, starting with the raw ingredients.
The leaves are handpicked at optimal times to ensure the highest levels of catechins, then fermented for 50 days in optimal conditions.
The fermented tea is then transferred into permeable earthenware and buried in a plantation surrounded by camphor trees for another 50 days of aging. Also this entire process is handled by tea masters because apparently regular employees just won't do. To me this entire step is 95% woohoo and maybe 5% science, and I'm being generous with 5%.
Using their patented Full Body Extraction™ process, Amorepacific then slowly extracts the active ingredient, catechins, over a period of 24 hours.
Clearly it's a meticulous process, and there are benefits to fermented ingredients: it allows the nutrients to further break down into smaller molecules for better absorption. However there's very little actual research on the additional benefits of fermented ingredients in skincare, and none on fermented green tea. As in, science currently says you can get the same benefits with non-fermented green tea.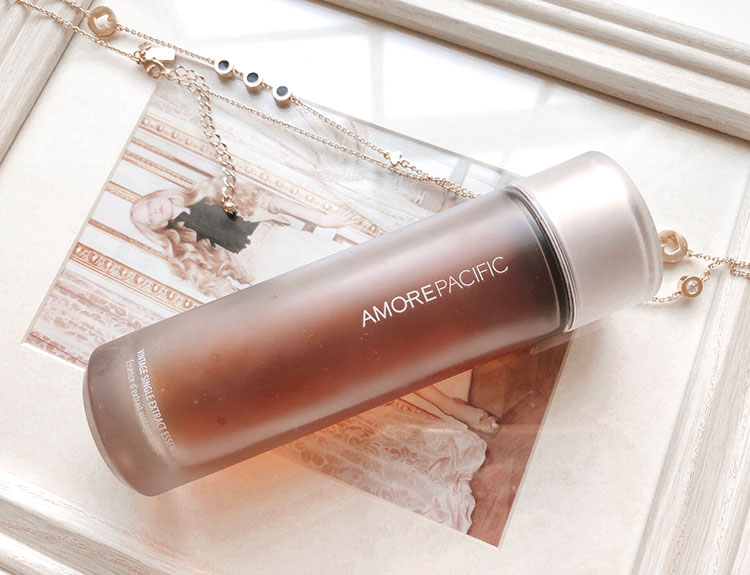 That's not to say what Amorepacific is doing is completely useless (other than the whole tea master thing, like what's up with that), because the quality of the raw ingredients and the extraction process can still heavily influence the active %. According to Dr. Leslie Baumann, the high quality green tea extract is brownish in odor with a distinctive scent, both with are evident in this essence.
Usage experience and results
As a bit of a tea snob, I find this essence a joy to use. The tea scent is calming, au naturel, and totally not in your face, plus my skin just drinks it up. For my summer combination skin this is enough to replace a hydrating toner, plus it layers beautifully under other products. Dry skin folks will need a separate hydrating toner with more humectants and emollients.
The immediate hydration effect is noticeable, and originally in my Instagram review I said this maintained the brightness of my skin, but I realized that could be the residual effects of the SK-II FTE instead.
Fast forward to now, my skin no longer has that same glow or refinement from my SK-II days, and that's why I'm a diehard fan of the latter: no matter what products I throw into my routine, I could always count on the SK-II FTE to keep my skin in tip-top condition.
Wish I could say the same about the Vintage Single Extract Essence.
Looking for facial essences that actually work?  I've tested 17 different essences, and here are the best ones
Final Verdict
AmorePacific Vintage Single Extract Essence
Packaging

Ingredients

Texture/Application

Performance

Price
While I appreciate the effort Amorepacific puts into creating this essence, the lack of independent research and actual results (other than hydration) make it a miss for me. Yes it's beautiful aesthetically and the usage experience is delightful, but I'd much rather spend the $145 on SK-II and see results, or spend less and get their incredible Essential Creme Fluid which is also full of green tea extract.
A lot of people love it though, so try a sample first if you're still curious!
Did you enjoy this post?
I share first impressions, product comparisons, and more skincare tips regularly on Instagram! Learn about products first and get a bonus dose of daily fluff! 😸
Follow Now