If you're in your 30's like me, or older, this is probably a question you've pondered. After all, fine lines and other signs of aging often appear first on our necks (and around our eyes). So if eye cream is a thing, should neck creams be a thing too?
I went big with my first neck cream, the SkinCeuticals Tripeptide-R Neck Repair. It's a 2021 New Beauty Award Winner and the brand is known for their potent formulas so I had high hopes. Let's see if it's really that good.
Overview
What is it
Tripeptide-R Neck Repair is designed to target early to advanced signs of neck aging, including lines and wrinkles due to repetitive movements from looking down at mobile devices. Formulated with 0.2% pure, slow-release retinol, 2.5% tripeptide concentrate, and 5.0% glaucine complex, this corrective technology is clinically demonstrated to target multiple signs of visible neck aging.
Best suited for
All skin types with mild neck wrinkles and crepiness. Those with deep wrinkles and neck lines won't find this strong enough.
Things to note
Contains alcohol and fragrance/essential oils.
Packaging
Frosted glass airtight pump bottle to ensure ingredient efficacy. Also deceptively large considering there's only 50ml of actual product.
Scent
A faint lavender rosemary scent.
Texture
A medium weight gel-cream. Has a noticeable emollience that allows it to spread easily but doesn't feel oily.
Finish
Natural, no shine or greasiness.
Available For
$126 for 50ml on Skin Store, Dermstore, Lovely Skin, and Blue Mercury.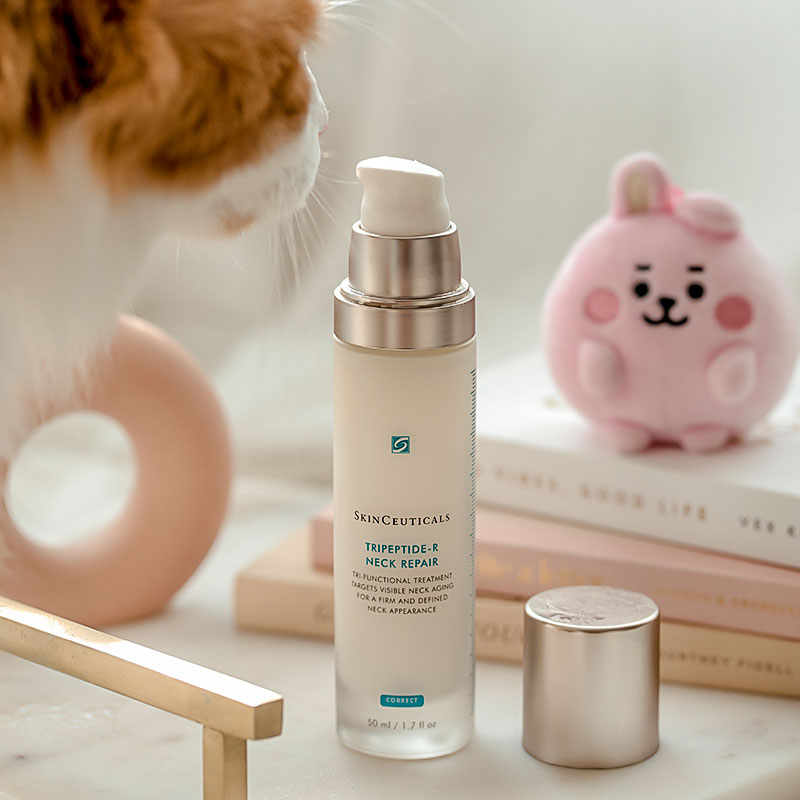 Skinceuticals Neck Repair Ingredients
Aqua, Glycerin, Dimethicone, Hydrogenated Polyisobutene, Vinyl Dimethicone/Methicone Silsesquioxane Crosspolymer, Methyl Methacrylate Crosspolymer, Ammonium Polyacryloyldimethyl Taurate, Helianthus Annuus Seed Oil Unsaponifiables/Sunflower Seed Oil Unsaponifiables, Myristyl Myristate, Allyl Methacrylates Crosspolymer, Sodium Hydroxide, Potassium Cetyl Phosphate, Glyceryl Stearate Se, Capryloyl Glycine, Caprylyl Glycol, Silica Silylate, Pentylene Glycol, Stearic Acid, Hydrolyzed Rice Protein, Palmitic Acid, Retinol, Polysorbate 20, Coco-Glucoside, Argilla/Magnesium Aluminum Silicate, Xanthan Gum, Alcohol, Bht, Sodium Citrate, Myristic Acid, Lavandula Angustifolia Oil/Lavender Oil, Rosmarinus Officinalis Leaf Oil/Rosemary Leaf Oil, Mentha Piperita Oil/Peppermint Oil, Glaucine, Citric Acid, Linalool, Tetradecyl, Aminobutyroylvalylaminobutyric Urea Trifluoroacetate, Magnesium Chloride, Tocopherol, Propyl Gallate, Biotin, D247390/1
The key ingredients in this neck cream are: 0.2% slow-release retinol + 2.5% tripeptide concentrate + 5.0% glaucine complex, so let's take a look at each one:
Retinol is one of the most popular and well-studied anti-aging ingredient – it boosts collagen production, reverses sun damage, and smooths out fine likes and wrinkles! It's gentler than retinoic acid/tretinoin but does require a 2-step conversion to become active in the skin, so it's less effective as well. The skin in our neck area is thinner and more delicate1 so a gentler ingredient makes sense here.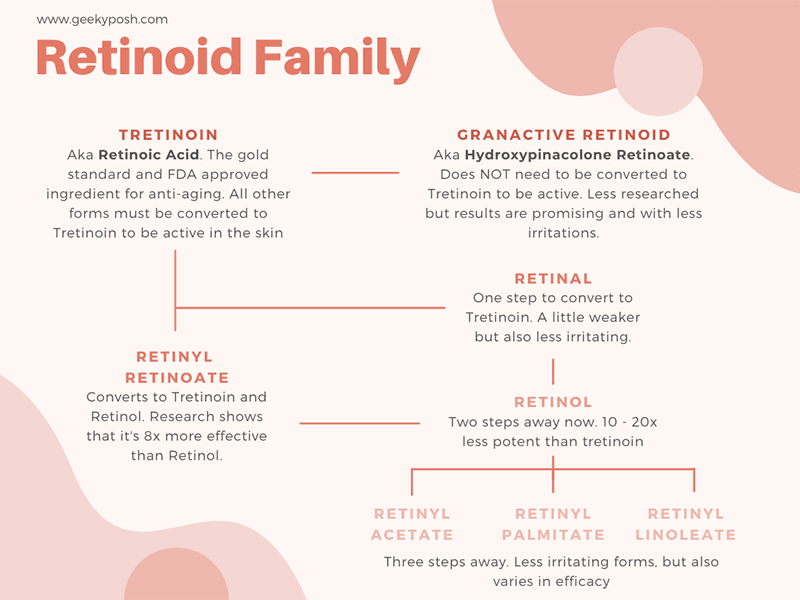 Tripeptide Complex refers to Tetradecyl Aminobutyroylvalylaminobutyric Urea Trifluoroacetate, or SYN-HYCAN for short. There's only a manufactured sponsored study on this, and it claims to visibly firm the skin by increasing hyaluronic acid and strengthening collagen fibers.
Glaucine is an extract from the yellow poppy seed plant that supposedly has anti-aging benefits, but sources mainly show its usage in drugs. The only skincare related study I found was that it has no effect on cellulite reduction2.
I don't like to rule out a product on ingredients alone but when it comes to lesser studied ones, it can be a total hit or miss. Other than retinol, I'm on the fence about everything else.
How to use the Skinceuticals Tripeptide-R Neck Repair
Since this contains retinol, it's important to start slow, especially if you're a first time retinoid user. Start every other day and slowly work your way up to twice a day to get maximum results.

Apply in the evening on the neck after toners or water-based serums and essences.
Use 1-2 pumps and gently massage in an upward motion. Finish with your face cream to prevent dryness.
Make sure to apply sunscreen in the morning!
Usage Experience and Results
✅ Gentle, even on the more delicate neck area
My neck is noticeably more sensitive to retinoids compared to my face, but I was able to use this daily without any irritations the entire duration. Granted I've used retinal (which is more potent) on my neck regularly, but even with retinal I still need to take days off.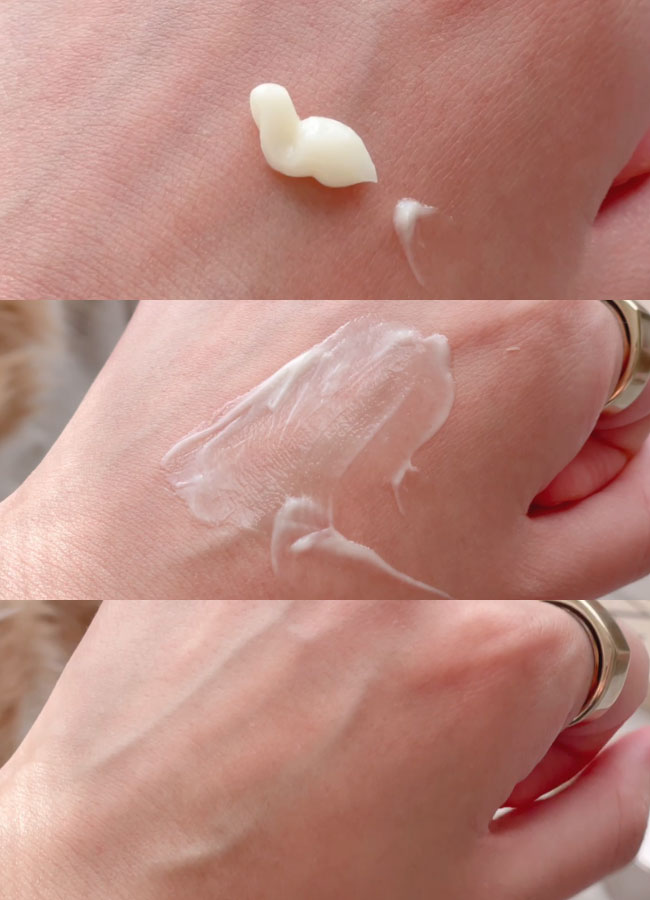 ✅ Clinical studies with promising results
One thing I appreciate about SkinCeuticals is that they always to clinical trials for their products, and they saw promising results:
27% average improvement in neck skin crepiness
16% average improvement in the appearance of horizontal neck lines
16% average improvement in neck skin firmness
13% average improvement in the appearance of neck skin sagging
28% average improvement in neck skin smoothness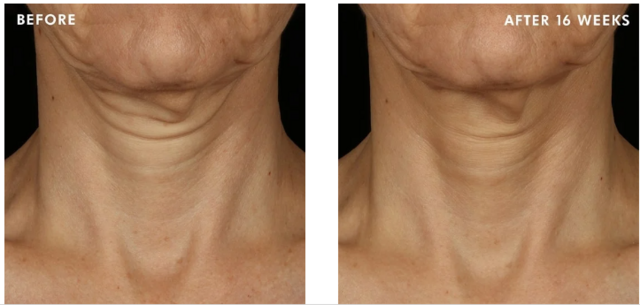 These seem like realistic improvements, though I wish they included the sample size in the study results. Promising, but as always, your mileage may vary.
❌ You can get similar results with other retinols
Because at the end of the day that's what this is – it's a retinol product. There's nothing about this that's neck-specific. If you're worried about irritations, there are tons of gentle retinol options available, and most for much less!
Now I don't have any crepiness/sagging but I didn't notice any additional improvements on the horizontal lines that my usual retinal (or even tretinoin) couldn't deliver. If anything, I saw better results with stronger products, but who's surprised?
What Others Say
I purchased this product several months ago. I have used it regularly. It did not irritate my skin at all, but it has not helped my neck's appearance at all. I am single (66 years old) and it is quite expensive to not see ANY results.

Charmaine, dry skin, over 65
I thought this product did fine reducing the look of the depth of neck wrinkles and the skin was smoother and firmer. I did get better results the weeks I tried twice a day but the congestion was too much and not worth it.

Michelle, dry-combination, 40-45
After consistently using the cream for over 3 weeks, I have seen visible changes to the skin texture and fine lines. I'm pleased that my skin feel smoother, looks more even and youthful.

Sandy, combination oily
Other retinol "neck creams" to try
Just kidding, I actually meant other comparable retinols that you can just as easily use on your neck:
Bliss Youth Got This Moisturizer
If you want a true "neck cream", as in one that will moisturize and provide anti-aging benefits, this Bliss moisturizer is a nice option. The retinol % is unknown but it's probably on the lower end, making it beginner-friendly.
Kiehl's Micro-Dose Anti-Aging Retinol Serum
I really should do a full review since I talk about this so much, but they share similar textures and the Kiehl's also contains peptides (though not the exact same one). The Kiehl's is also gentler at just 0.1% retinol so if you're worried about irritations this is a nice alternative.
Peter Thomas Roth Even Smoother Glycolic Retinol Resurfacing Serum
Now if you're looking for something more potent and to help with texture/discoloration, this PTR option includes glycolic acid, but also ceramides and squalane to nourish the skin. This is noticeably more potent and not for newbies!
Peter Thomas Roth PRO Strength Vitamin A/C/E Retinoid Treatment
This one also feels like a cream and is just as gentle as the Kiehl's. It uses granactive retinoid instead, which is as effective as tretinoin but without the irritations, plus vitamin c + e for antioxidant benefits. This is a great one for dry skin types!
Curology with Tretinoin
Same cream formula but because Curology uses tretinoin it also packs 10-20x the punch. If retinol/retinal just isn't cutting it anymore you need to try this, though you definitely need to moisturize well aftwards. I've gone through like 15+ bottles myself.

So do you need a neck cream?
My vote is obviously no based on the reasons above, and unlike eye cream, there's really no concern of any active ingredient irritating, well, my eye, so there's no reason to have a separate product.
"But you only tested one neck cream Jenny! How can you jump to conclusions like this?"
That's fair. But I did take a look at the formula of some other popular neck creams, and surprise surprise, they share the same key ingredients as your facial serums or even face creams. Two of these neck creams even label themselves as face and neck creams!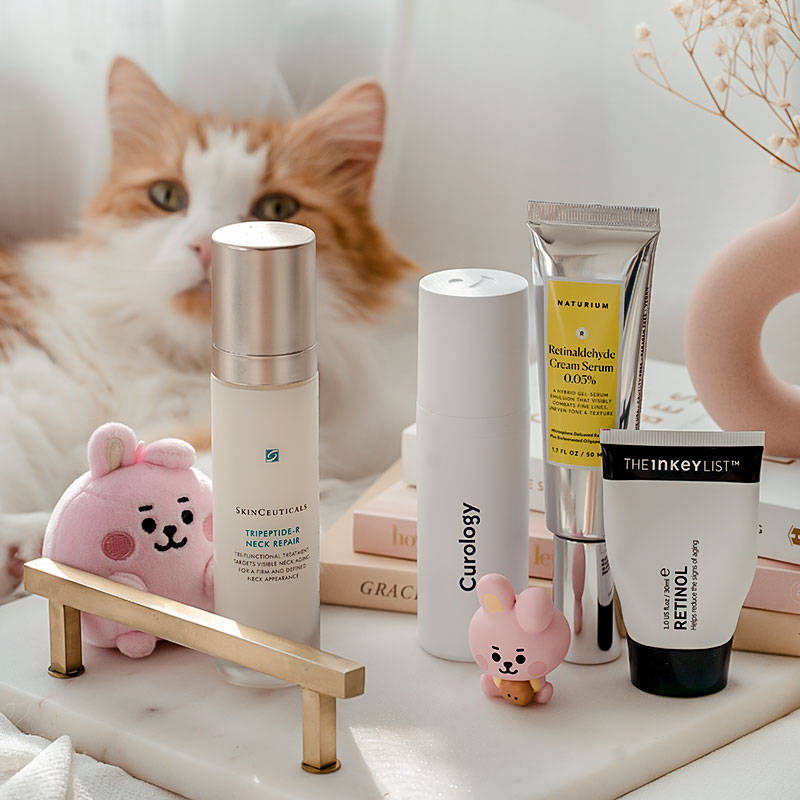 It seems the only reason people insist on neck cream is the whole neck-skin-is-more-sensitive-than -facial-skin argument, but you can easily dilute your facial retinol by using a moisturizer on your neck beforehand. Or maybe you actually want a stronger retinol to fight the deeper neck wrinkles!
Obviously if you're using a neck cream and loving it, you keep doing you! But for those on the fence, I say pass. Any retinol that's good enough for your face will work on your neck too.
Final Verdict
Ingredients
Packaging
Texture/Application
Performance
Price
So no, I don't believe in neck creams, and while I had no issues with this one, I definitely found it overpriced considering the subpar results. The only reason I would recommend this neck repair cream is if you have issues with crepiness, as the clinical trials do show the most improvements in that area, but even then there's no guarantee you'll get the same results.
Article Sources
To keep my content accurate and trustworthy, I rely on peer-reviewed studies, articles from reputable academic institutions, and quotes from certified healthcare professionals to back my claims. No woo-woo clickbait nonsense here!
Kim, Eunjoo, et al. "Age-Related Changes in Skin Bio-Mechanical Properties: The Neck Skin Compared with the Cheek and Forearm Skin in Korean Females." Skin Research and Technology, vol. 19, no. 3, Feb. 2013, pp. 236–41, https://doi.org/10.1111/srt.12020.

Al-Bader, Tamara, et al. "Effect of Cosmetic Ingredients as Anticellulite Agents: Synergistic Action of Actives with in Vitro and in Vivo Efficacy." Journal of Cosmetic Dermatology, vol. 11, no. 1, Feb. 2012, pp. 17–26, https://doi.org/10.1111/j.1473-2165.2011.00594.x.