If you're overwhelmed by the millions of eye cream options out there, keep reading, because I'm sharing the 3 things I look for when buying eye creams, plus a review of the product that checks off all the boxes.
First there's the question whether or not you even need an eye cream. If you're on a budget or are in your teens, then this is a product you can probably skip. You can layer on a bit more of your usual moisturizer or facial oil around the eye area, but be careful not to apply too close to the eyes to prevent irritations.
Which brings me to my point on why I'm pro eye creams. Yes, the value per weight is outrageous, but these products are specifically formulated to be safe for use around the eyes, so we don't have to worry about tearing up profusely if any gets in.
Skin around the eyes are also drier and fragile compared to the rest of our face, so the creams and serums we use might not be enough. Lastly the eye area is often where we first show signs of fine line, so if you're big on anti-aging like me, an eye-specific treatments might be worth the splurge. Here are the 3 things I look for when buying eye creams:
Ingredients that focus on moisturizing, anti-aging, and rebuilding collagen. So things like retinol, vitamin c, peptides, fatty acids, ceramides, and emollient plant oils/butters, are what I like to see on the label.
Fragrance-free. Even though I like scented products and feel like they elevate my skincare routine, eye creams are the one exception. That means no essential oils, and definitely no synthetic fragrances. Nobody needs any potential irritants near their eyes.
Airtight/opaque packaging. This ensures all the actives I'm hoping to find in my eye cream stay fresh (and potent) for as long as possible. Jar packaging exposes these active ingredients to oxygen and decreases their efficacy significantly, not to mention it's not as hygienic. Also I'm constantly losing the little spatulas because my cats steal them.
Granted I've tried and enjoyed two eye creams in jars – the Kiehl's Creamy Eye Treatment with Avocado (reviewed here) and Instytutum Eye Cream (reviewed here) – and while I still recommend them, I feel like they are the exception rather than the norm.
However, eye creams that come in pumps or tubes have generally worked well for me, and today's example is one that definitely checks all the above boxes, and then some.
Paula's Choice Clinical Ceramide-Enriched Firming Eye Cream
What is it

"This hydrating eye cream visibly smooths under eye wrinkles with a concentrated blend of five replenishing ceramides, four forms of brightening vitamin C, two peptides and clinically proven retinol."

How I use it

Squeeze a pea-sized amount onto my ring finger, then dab around my eyes while gently patting it in. I use this twice a day.

Best suited for

All skin types that want to give their eye area some extra love

Key Ingredients

retinol, 3 forms of vitamin c, 5 types of ceramides, peptides, hyaluronic acid, cholesterol, squalane (full ingredients analysis)

Irritants

Cetyl Alcohol is comedogenic and can cause breakouts for people. If you've had a bad reaction to this ingredient, I'd avoid it as it's pretty high up the list.

Packaging

A sleek airtight pump that easily dispenses just the right amount of product. Not thrilled with the eggplant purple but I'm seriously nitpicking here.

Scent

It's fragrance free, as all good eye creams should be.

Texture

It's very creamy and does take a while to absorb since we're lightly tabbing instead of massaging vigorously. However it doesn't feel thick or uncomfortable at all and doesn't cause milia.

Finish

Once absorbed eye area looks moisturized and fine lines are slightly less apparent.

Available At

$48 for 0.5oz at Paula's Choice, DermStore
Paula's Choice is well known for their excellent ingredient selection, and I appreciate that they stick to tried-and-trued (ie. well studied and researched) ingredients rather than chase after the latest trends. If you want the nitty-gritty of each ingredient I recommend INCIDecoder, but here's what stood out for me:
The ceramides + cholesterol + fatty acids holy skin trinity. While ceramides alone are great for keeping our skin's barrier healthy and hydrated, when used together with the other two its results are amplified (source), and that's because our skin's natural barrier is made of the same components. FYI the fatty acids come from squalane, which is also a great source of antioxidant.
3 form of vitamin c. While ascorbic acid is the most effect form, it's also the most irritating and volatile, so definitely not eye cream material. So to compensate for efficacy, 3 different forms are used here: sodium ascorbyl phosphate as a gentle alternative, ascorbyl glucoside for brightening, and tetrahexyldecyl ascorbate for it oil soluble nature and ability to penetrate deeper into our skin.
Read more: 7 types of Vitamin C compared – which one is right for your skin?
Usage Experience
I've been using this for a month now, and despite it being winter which means my skin is absolutely parched, the fine lines around my eyes have actually become less noticeable. Of course I do bring my facial oils near my eyes so I'm sure that's helped, but I will say this the Paula's Choice eye cream has had more of an anti-aging effect than my two previous eye creams from Sulwhasoo and SK-II. Yes, both are luxury brands, expensive af and sadly disappointing af.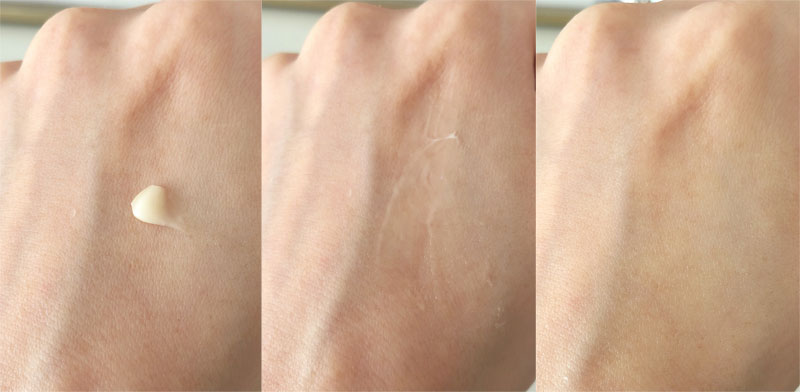 Now I haven't experienced any loss of firmness around my eyes (yet), so I can't speak to its firming or plumping effects. However I will say that this, like all eye creams before it, failed to address my dark circles, which is expected. My dark circles are mostly due to not sleeping well (something that's improving now), but if yours are due to excess sun exposure then the brightening ingredients will be able to improve their appearances.
Because my smile lines are becoming more noticeable, I have a habit of dabbing a bit of eye cream there to get that anti-aging boost. This method has worked with past eye creams, but I get small bumps every time I use the Paula's Choice eye cream outside the eye area, probably due to the high % of cetyl alcohol. My eye area is completely fine though, no bumps or milia or anything unsightly, but definitely patch test if you've had issues with cetyl alcohol in the past.
My favorite eye cream prior was the Instytutum Eye Cream, and while this didn't quite wow me as much, it's got better packaging and price. If you want to splurge, the Instytutum one is still my luxury brand recommendation, but for those who want better value, go with Paula's Choice.
Final Verdict
Packaging
Ingredients
Texture/Application
Performance
Price
While I've had hits and misses with Paula's Choice products, this eye cream was definitely a hit, and performs much better than many luxury brand eye creams I've tried. I also appreciate the thoughtfulness that went into the packaging and formula to ensure maximum efficacy, because ingredients can look sexy on paper, but they're wasted if not blended or stored correctly.
For those of you wanting to try an eye cream without breaking the bank, this would be my number one recommendation. Of course there are still a ton of eye creams out there I'd like to try, so I won't be repurchasing this just yet, but I'm glad I now have this as an option.