Whether you love or hate the term anti-aging, we can all agree that fine lines, loss of volume, and sagging are all traits we'd rather not see on our skin. With SO many anti-aging products out there (I mean just look at what I'm testing on my vanity), many costing an arm and leg, which ones will actually make a difference to your skin?
As someone who has tried all the product categories listed below, I've found just 3 that you really should be considering if you want to get the best return for your money:
3 best skincare products for anti-aging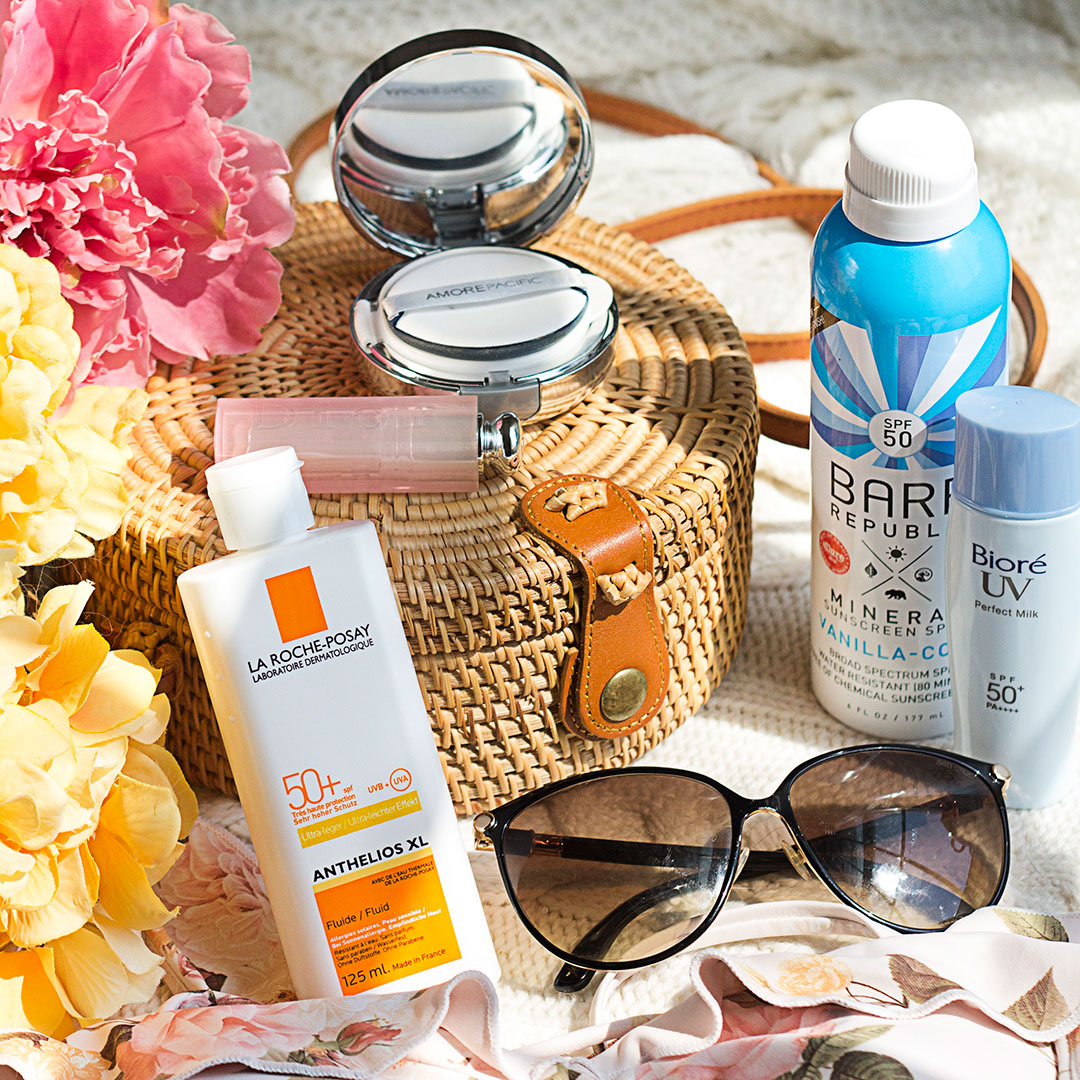 1. High UVA protection sunscreen
Guys this is why I'm obsessed with sunscreens and why I'm constantly reviewing them. They're the most affordable of all the products listed here and can make or break your entire skincare regimen. Because without a good sunscreen, no expensive treatment or high end cream will be enough to undo the damage from the sun.
And when it comes to anti-aging specifically, having high UVA protection is critical. UVA rays are the culprit responsible for fine lines, dark spots, and the breakdown of collagen – all which will age your skin. Look for PA++++, PPD16+, UVF16+, or a UVA circle on your sunscreen, and make sure you reapply regularly if you're outdoors!
Read more: PA? PPD? Broad Spectrum? The ultimate guide to understanding and choosing the best sunscreen
Here are a few of my favorites that definitely pass the UVA protection test:

2. Retinol, or more correctly, retinoids
Retinoids refers to the family of superstar anti-aging ingredients which includes Retinol, and it's second must-have product if you're serious about anti-aging.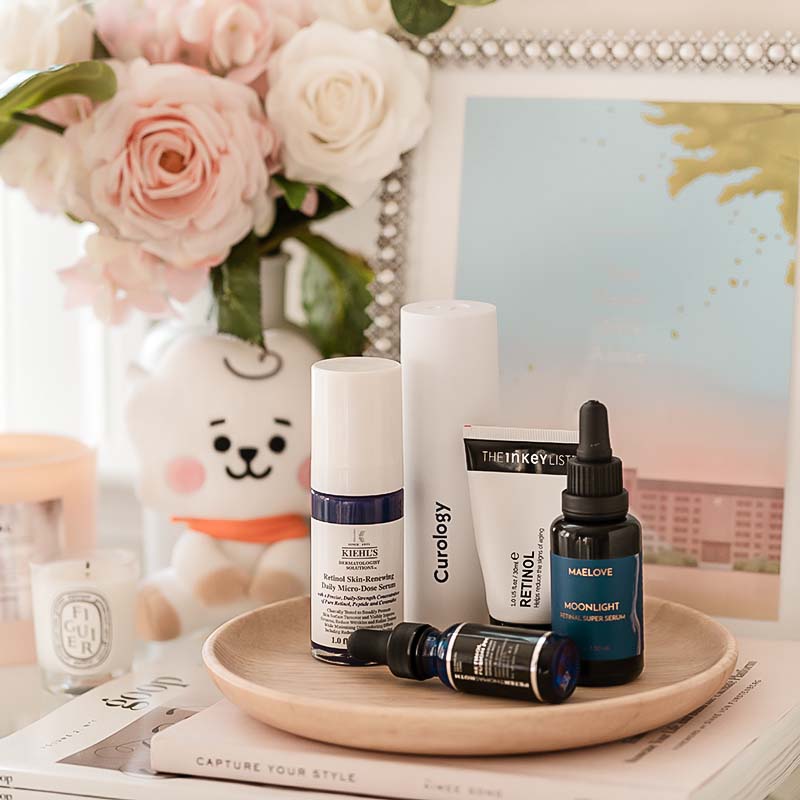 Sure there are a lot of ingredients that claim to help with fine lines, wrinkles, and collagen production, but few have been thoroughly researched and even fewer have been tested to show results. As long as you start early (late 20's is a good time), start slow, and persist, you can see some great results!
Read more: How to use retinol without irritations: a beginner's guide
Here are a few of my favorites:

3. Skincare devices using proven technology
Keywords "proven technology". There are a lot of frou-frou tools out there, or tools that seem legit on the surface but doesn't actually follow the research, or ones that are just a pain to use.
But there are also skincare devices that research says works and have the consumer results to back them up:
LED masks at the right wavelength can increase collagen production1, reduce inflammation2, and improve wound healing3.
Radio-frequency at the right temperature can improve fine lines4, mild sun damage5, and facial firmness6
Microcurrent can promote circulation, improve muscle tone7, and reduce wrinkles8. However, there are less studies compared to LED and RF.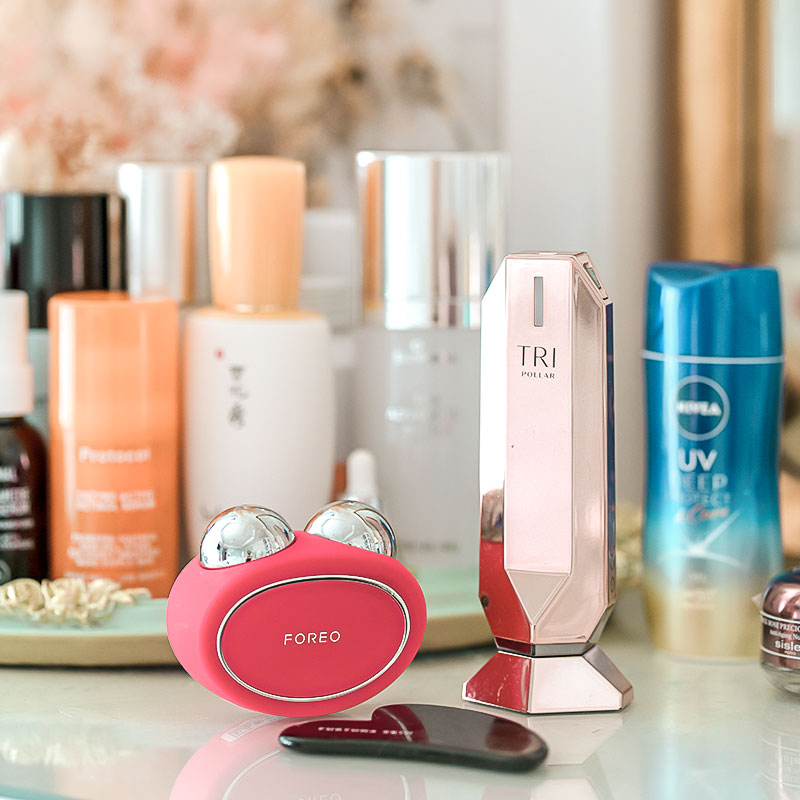 Personally I find skincare devices to deliver more noticeable results than retinoids, but it takes time, dedication, and a higher upfront cost. You certainly don't need multiple devices, find one that fits your needs and that you'll enjoy using regularly – consistency is key to seeing results!
Here are my favorite tools that I use regularly:

As for tools like jade rollers or guasha, they mainly help improve circulation and with depuffing. There's a lot of content on how guasha tools and manual facial massages can help with firming and lifting the skin – no comment because I've never tried it for long enough nor have I done any research. But if you find it relaxing, there's no harm in using these tools!
2 to splurge on if you have the budget
These are not must-haves, but I'd be lying if I said they don't work. They do, but personally for the price and results, I don't think they're 100% worth it. But hey if you have the $$$, more power to you!
Professional facial treatments
Whether it's peels, facials, or lasers, nothing beats the results if you get them done by a reputable professional. However, the results often aren't permanent, and they're expensive too, so you can imagine the added costs if you make them a regular part of your routine.
BUT, if you had to get something done, I highly recommend laser treatments for stubborn dark spots, which are almost impossible to address with skincare products alone!
Read more: PicoWay laser: review, results, and everything else you need to know about the treatment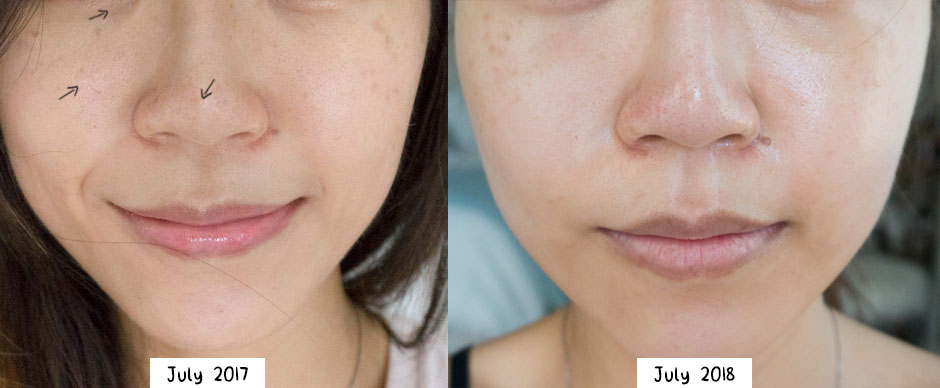 EGF, or epidermal growth factors
Typically expensive and results can be subtle, but the research is there. Personally I've found when EGF is used in synergy with my 3 recommended products above, the improvements can be impressive – a 1+1=5 kind of situation if you know what I mean!
Not all EGFs will deliver great results though, and you're more likely to notice a difference if you're older. So unlike retinol, you want to start this only after you feel like you've plateaued with your other products.
Here are three that I've used and recommend:

4 lifestyle changes that are free
Anti-aging is more than just what we put on our skin, it's also how we treat our bodies. Our physical and mental wellness are very much connected and reflected on our skin! So to state the obvious:
Make sure you get some quality sleep. It's not called beauty rest for nothing!
Stay hydrated! They key isn't to drink as much water as possible, but to prevent dehydration, so 4-6 cups is usually enough for the average healthy person9. If you're like me and can't stand water, try herbal teas for added health benefits!
Eat a healthy diet and cut back on the processed food. I notice duller and rougher skin when I binge on snacks, plus elevated sugar levels in the body is linked to the breakdown of collagen10!
Find time for movement everyday. It can be as simple as a 15-minute walk or a whole workout routine, the goal is to find what you enjoy doing and do it regularly. I just jump on the treadmill while watching Netflix!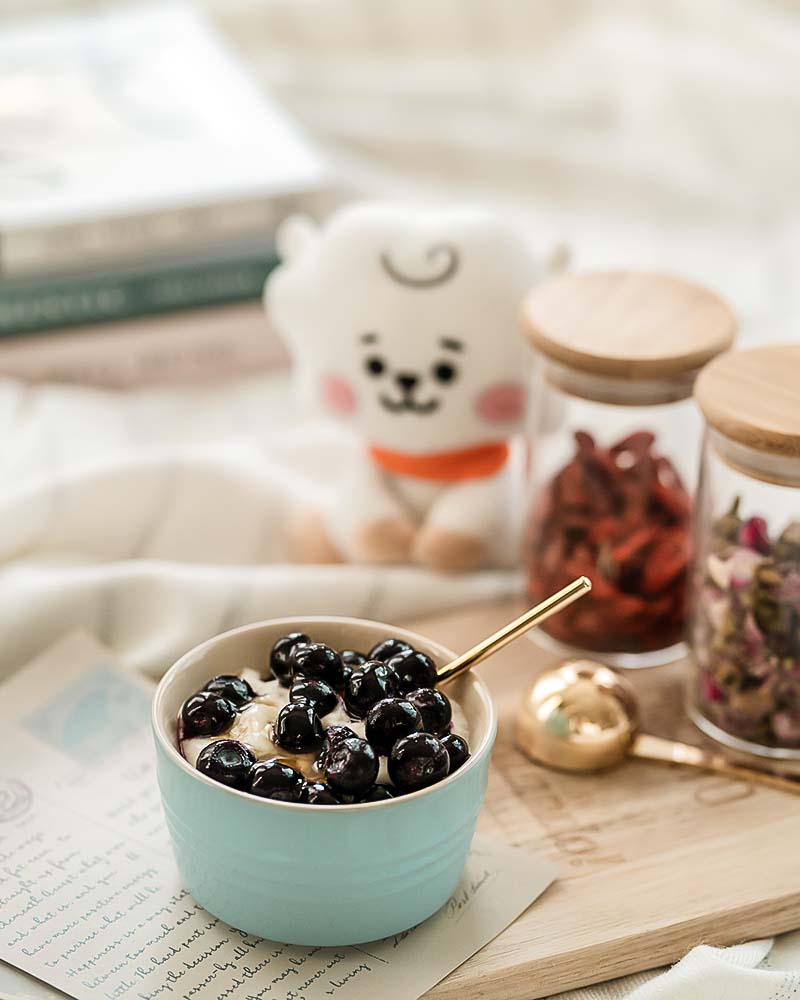 Everything else: your mileage may vary
There are so many other ingredients and products that claim to be an anti-aging miracle, and you know what, for someone out there, it just might be! But for me, I'm always wary of splurging on something that hasn't been proven. And no, 5 people self-reporting a 90% improvement in fine lines hardly counts as proof, though brands love to advertise them!
In the end, you know your skin best, so if you do find products not listed here that work for you, stick to it!
Article Sources
To keep my content accurate and trustworthy, I rely on peer-reviewed studies, articles from reputable academic institutions, and quotes from certified healthcare professionals to back my claims. No woo-woo clickbait nonsense here!