Epidermal growth factors (EGF) is one of those skincare ingredients that you either swear by or think it's complete baloney. After all, EGF products aren't cheap. Take the PCA Skin Total Strength Serum for example, this bottle of epidermal growth factor + peptides formula is almost $100! Let's see if it's worth it.
Quick Summary
EGF products take time to see results, but long term use will lead to overall healthier skin.
Light texture makes it easy to incorporate into any routine.
There are more effective and/or affordable alternatives out there.
Overview
What is it
This next generation peptide and epidermal growth factor formulation minimizes the appearance of fine lines, wrinkles and pores while firming, tightening and strengthening aging skin.
Best suited for
Those in their 30's or older, looking for gentle anti-aging to pair with their retinol. Will work for all skin types except those sensitive to essential oils.
Things to note
Contains alcohol and several fragrant essential oils.
Packaging
Frosted glass bottle with a pump dispenser. The normal edition glass has an orange tint, while my limited edition has a blue tint, but the formula is identical. Excess product can get stuck around the opening so make sure to clean after each use.
Scent
A light zesty scent, dissipates once you apply the product.
Texture
A light gel with a hint of tackiness.
Finish
Natural with minor tackiness, which goes away after ~30 seconds.
Price
$98 for 30ml on Skinstore (25% with code JENNY), Amazon, Nordstrom, Dermstore
Ingredients Highlight
Water, Witch Hazel Water, Glycerin, Glycosaminoglycans, Alcohol, Alcohol Denat., Gluconolactone, Hydroxypropyl Cyclodextrin, Ammonium Acryloyldimethyltaurate/VP Copolymer, Sodium Benzoate, Xanthan Gum, Honeysuckle Flower Extract, Coconut Fruit Juice, Adenosine, Horse Chestnut Seed Extract, Lavandula Hybrida Oil, Lonicera Japonica (Honeysuckle) Flower Extract, Tea Tree Leaf Oil, Menthyl Lactate, Santalum Austrocaledonicum Wood Oil, Silybum Marianum Extract, Sodium Hyaluronate, Totarol, Tocotrienols, Palm Oil, Citric Acid, Phospholipids, Potassium Sorbate, Tocopherol, sh-Oligopeptide-1, Palmitoyl Tripeptide-38
The star of this serum is epidermal growth factors, or EGF, and you'll find it as sh-Oligopeptide-1 in most ingredient lists. As the name suggest, its main biological function is to stimulate cell growth and repair. Its discovery actually led to a Nobel prize in 1968, so clearly it has potential.
There's been a lot of studies on EGF's skin repair and renewal properties1-4, but the it's also full of controversies:
the origin of the ingredient – Certain EGF serums do derive their ingredients from human cells, but the product itself does not contain bits of placenta or foreskin!
its proliferation impact on skin cancer cells – No conclusive evidence so far to prove or disprove this.
it's too big to get past the skin barrier – Yes, that's true. The theory is that EGF triggers the surface level skin cells to start a chain reaction down to the deeper layers which will eventually trigger collagen production.
So yes, it works, but it shouldn't replace tried and true ingredients like retinol or vitamin c, and yes you still need to apply sunscreen.
Other antioxidant ingredients: Silybum Marianum Extract, Vitamin E
Other moisturizing ingredients: Glycosaminoglycans, Hyaluronic Acid, Phosolipids
Other anti-aging ingredients: Matrixyl synthe'6, Adenosine
Apply to cleansed face as the first step in your skincare routine, before your toners and other serums.
Two pump is enough for my face, but refer to directions on packaging to ensure you're using the correct amount.
If using an exfoliating product (eg. acid toner), apply that first before your EGF serum.
Wait until fully absorbed before continuing to the next product.
Use twice a day to ensure maximum efficacy.
Usage Experience & Results
✅ Layers well under other products
Don't let the slight tackiness fool you, the PCA Total Strength Serum actually spreads well and absorbs quickly into the skin. Because it's so light, it doesn't feel like an extra layer in my skincare routine. I'm able to easily layer my usual serums on top with no issues of pilling or heaviness.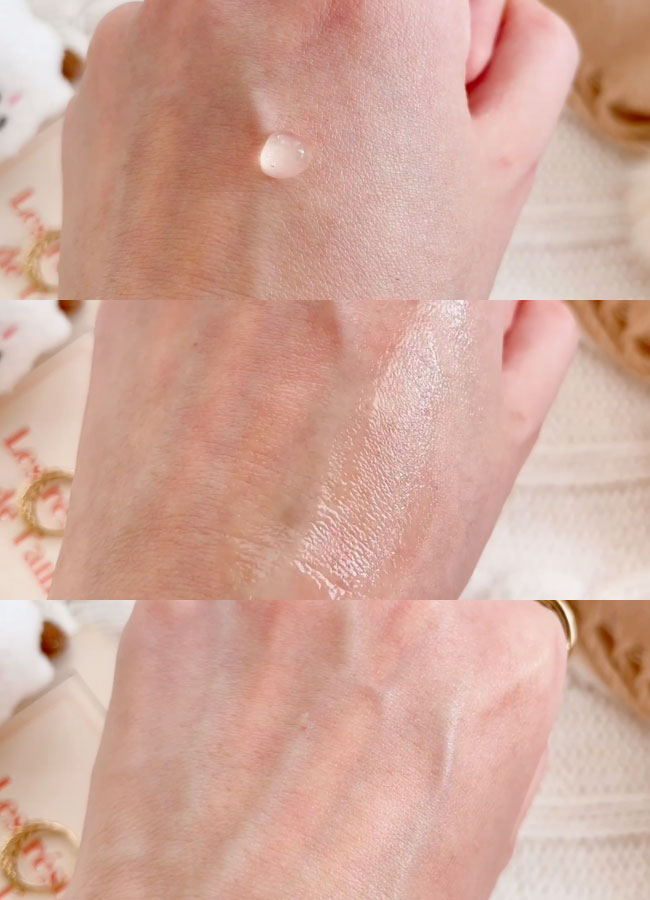 ✅ Non-drying or irritating despite alcohol and essential oils
Unless you're super sensitive to either of these ingredients, I wouldn't worry too much about their side effects. I have dry skin myself, and while I didn't find this particularly hydrating, it wasn't drying either. Nor did my skin feel irritated despite the various essential oils.
❌ Minimal results after finishing the bottle
It's not my first rodeo, I've tried other EGF serums before and I know it takes time – and I'm talking at least a month here – to see results. However usually by the time I finish a bottle, I'll notice something – overall healthier skin with less noticeable pores, fine lines, and brighter skin tone. With the PCA Total Strength Serum? Nothing.
❌ Jack of all trades, master of none
As much as I appreciate the extra hydrating and anti-aging ingredients in this serum, it's not enough to replace my dedicated hydrating and retinol serums. To be fair this can be said for all the EGF serums I've tried, you're going to get better anti-aging results with retinol but a good EGF can add that extra boost.
What others are saying
While there weren't a ton of reviews for this serum, most of what I found were actually positive:
I have a sensitive skin. My forehead is usually oily while my cheeks are usually dry. I'm on my 2nd bottle and the results were fast and amazing! It balances the "nature" of my face. even when you have little or no sleep, this serum will do its work. I just wish that they make this item a little less expensive.

Waine, combination + sensitive skin
This serum helps to minimize and soften the appearance of pores, fine lines, and expression lines. It also firms the skin. My one concern is that it doesn't give quite as much hydration as I would like. If it weren't for that, I would have given it a five star rating.

robbie13, sensitive skin
Take it or leave it. Love other PCA products but did not see a difference with this serum. Felt slimy going on but did dry quick. Was looking For more of a difference with the price of this serum

Kim
PCA Total Strength Serum alternatives
Skinmedica TNS Advanced+ Serum – $265/30ml
Stupid expensive but it works. About halfway through the bottle I noticed that my skin was brighter and my pores/fine lines less noticeable. I was also using it only once a day as well, so I can only imagine the results if I had used it correctly twice a day instead.
Klairs Midnight Blue Youth Activating Drops – $30/20ml
One of the cheapest EGF serum out there that still delivers results! I noticed changes after finishing my first bottle, and must have gone through at least 3 more bottles since. If you want to get started with EGF, this is a great option
Skin Actives Collagen Serum – $24.99/30ml
Not a dedicated EGF serum like the previous two, but it does contain this key ingredient along with a smorgasbord of other antioxidants and humectants. It unfortunately has an offensive smell, but if you can get past that, this is a great all-in-one serum that will deliver a lot of value for a reasonable price.
BIOEFFECT EGF Plumping and Firming Serum – $169/15ml
I have not tried this one, but they're one of the more well-known EGF brands and they extract their ingredients from barley. So if you're looking for a vegan option, this is it. Get 25% off with code JENNY.

Final Verdict
Ingredients
Packaging
Texture/Application
Performance
Price
I had hoped that this would be a more "affordable" alternative to the Skinmedica EGF serum (which I loved!), but sadly it didn't deliver the expected results. In fact, it didn't really do much of anything, which is pretty frustrating when you factor in its high cost.
I still like using and believe in the benefits of EGF, but this product isn't it. Thank you, next!
FAQs
Is the PCA Skin Total Strength Serum cruelty free?

Yes! According to their official statement: "PCA SKIN does not perform or condone animal testing at any point during the formulary process. We use ingredients with decades of research proving their safety on human skin."

Is EGF safe to use while pregnant or breastfeeding?

According to both dermatologists Dr. Shirley Chi and Dr. Morgan Rabach, EGF is safe to use during this time and can be a good alternative to retinol, which is not pregnancy-safe. The PCA serum doesn't contain any other known unsafe ingredients, but as always, it's good to check with your healthcare provider to confirm.

How does PCA Skin source their EGF?

According to a Facebook live with Dr. Ivana Veljkovic, PCA Skin's Director of R&D at the time, their EGF is produced in a lab using vector DNA. The vector DNA is completely identical to the signaling molecule responsible for human epidermal growth factor, but is synthesized and is in no way derived from a human or animal source. The vector DNA is then inserted into bacteria, which is then fed glucose, or sugar. The bacteria act as a factory, creating exact replicas of the vector DNA signaling epidermal growth.
Article Sources
To keep my content accurate and trustworthy, I rely on peer-reviewed studies, articles from reputable academic institutions, and quotes from certified healthcare professionals to back my claims. No woo-woo clickbait nonsense here!