Spring skincare discoveries (that I've been loving)
Last updated on August 7th, 2018
Asides from the dumb snowstorm that hit a last week, the temperature in general has been rising, which means my skin has been changing, and as a result, so has my skincare routine. Today's post features some of my recent discoveries that I've been enjoying for this slightly warmer weather!
Due to winter's low humidity levels and need for heaters, skin will generally feels drier during this season, and mine is no exception. So now that it's warming up, my skin is going back to its usual combination state, and I've switched up some of my richer products for lightweight alternatives. As always, great ingredients and a focus on hydration is the foundation of my routine, and these products that I've been loving are no exception!
Klairs Supple Preparation Toner (fragrance free)*
While I liked the scent of the original version, I love this fragrance-free one 100x more! It feels lighter and even more hydrating on the skin – I could easily layer this on 5 times and it'd absorb instantly leaving my skin bright and plump. It's got the same great ingredients as the original, minus the essential oils, and it is the bomb dot com. The light oil-free texture makes this suitable for all skin types looking to add hydration to their routine!
← $21.99 at Wishtrend (free global shipping; see my deals page for coupons!)
My spring time mask picks
While I adore the I'm From Honey Mask, it's definitely a winter product (or a help-I've-overexfoliated-my-face-again mask), and I prefer something lighter for the warmer weather. These are the ones I've been reaching for lately:
I do have more products that I'm still trying out, so it's too early to give a verdict on those, but these? These I'm definitely loving, and will probably love until it's cold again and I need my heavier products back. What have you been loving recently, and what are your spring skincare essentials?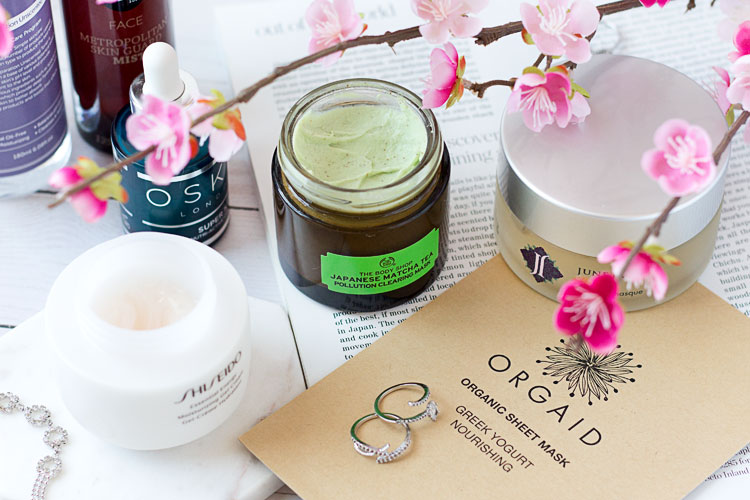 Thanks for reading guys, and a big thank you to everyone who wished me a happy birthday! I'm still a tiny bit in denial that I'm no longer in my 20's, but my 30th birthday weekend has been nothing short of fantastic, so that it's make the transition a lot more bearable 😅 Hope you all have a wonderful week!
If you've enjoyed this post or found my blog helpful in anyway, I'd really appreciate if you could take a minute to leave a testomnial for my #SephoraSquad application. I'm hoping with this opportunity I'll be able to provide even better content and beauty related news to you all. Thank you so much!