Dewiness seems to be synonymous with Korean skincare, but there's a fine line between dewy and oily, and when you have combination or oily skin, that line is often crossed. Luckily there's no line crossing with my latest favorite sunscreen: the Beauty of Joseon Relief Sun : Rice + Probiotic Sunscreen.
Overview
What is it
Moisturizing chemical sunscreen offers delicate UV protection enriched with 69% Rice Bran Water and Grain Ferment Extract Complex. Deeply moisturizes and nourishes skin with Vitamin B and various minerals. Lightweight creamy texture aids absorption and leaves a fresh finish without stickiness and white cast.
Protection Factor
Labeled: SPF50+ and PA++++
Actual Tests: at least SPF52.5±5.8 by 2 different labs
Filters
Uvinul A Plus, Uvinul T 150, Tinosorb M, Iscotrizinol/Uvasorb HEB
Best suited for
An everyday sunscreen for all skin types, especially combo/oily skin types that don't like dewy finishes.
Things to note
Alcohol free, fragrance free, and cruelty free.
Packaging
Plastic squeeze tube with a screw on cap. Tube will get wrinkly and harder to squeeze as there's less product.
Scent
Fragrance-free with no noticeable scent.
Texture
A light lotion that's easy to blend.
Finish
Satin finish with minimal shine. No whitecast on my NC20 skin tone, and no issues with pilling either. Not water resistant.
Purchase
$10 – $12 for 50ml on YesStyle (GEEKYPOSH for 5% off), Stylevana (10% off with SHOPJENNY), OhLolly; $23-$30 for 2 on Olive Young (JENNY123 for 5% off), Amazon
Beauty of Joseon Sunscreen Ingredients
Water, Rice Extract (30%), Dibutyl Adipate, Propanediol, Diethylamino Hydroxybenzoyl Hexyl Benzoate, Polymethylsilsesquioxane, Ethylhexyl Triazone, Niacinamide, Methylene Bis-benzotriazolyl Tetramethylbutylphenol, Coco-caprylate/Caprate, Caprylyl Methicone, Diethylhexyl Butamido Triazone, Glycerin, Butylene Glycol, Rice Germ Extract, Camellia Sinensis Leaf Extract, Lactobacillus/Pumpkin Ferment Extract, Bacillus/Soybean Ferment Extract, Sugarcane Extract, Kelp Extract, Coconut Fruit Extract, Panax Ginseng Root Extract, Camellia Sinensis Leaf Extract, Monascus/Rice Ferment, Pentylene Glycol, Behenyl Alcohol, Poly C10-30 Alkyl Acrylate, Polyglyceryl-3 Methylglucose Distearate, Decyl Glucoside, Tromethamine, Carbomer, Acrylates/C10-30 Alkyl Acrylate Crosspolymer, 1,2-Hexanediol,Sodium Stearoyl Glutamate, Polyacrylate Crosspolymer-6, Ethylhexylglycerin, Adenosine, Xanthan Gum, Tocopherol, Lactobacillus/Rice Ferment, Aspergillus Ferment, Saccharomyces/Rice Ferment Filtrate
This is a chemical sunscreen, and all 4 uv filters are next generation filters commonly found in European and Korean sunscreens:
Uvinul A Plus protects against the entire UVA range. It's stable and studies show that only minimal amount gets absorbed into the skin.
Uvinul T 150 specifically protects against UVB rays. It's extremely stable and just a small % is needed to provide high SPF protection.
Tinosorb M is an interesting filter in that it reflects and absorbs both UVA and UVB rays. Like all other next-gen filters, it's photostable and can even help stabilize other ingredients. It also doesn't get absorbed into the skin, but it can leave a white cast similar to physical filters.
Iscotrizinol or Uvasorb HEB protects again UVB and some UVA rays. It's excellent in water-resistant formulas, only losing 10% of its protection abilities after 25 hours!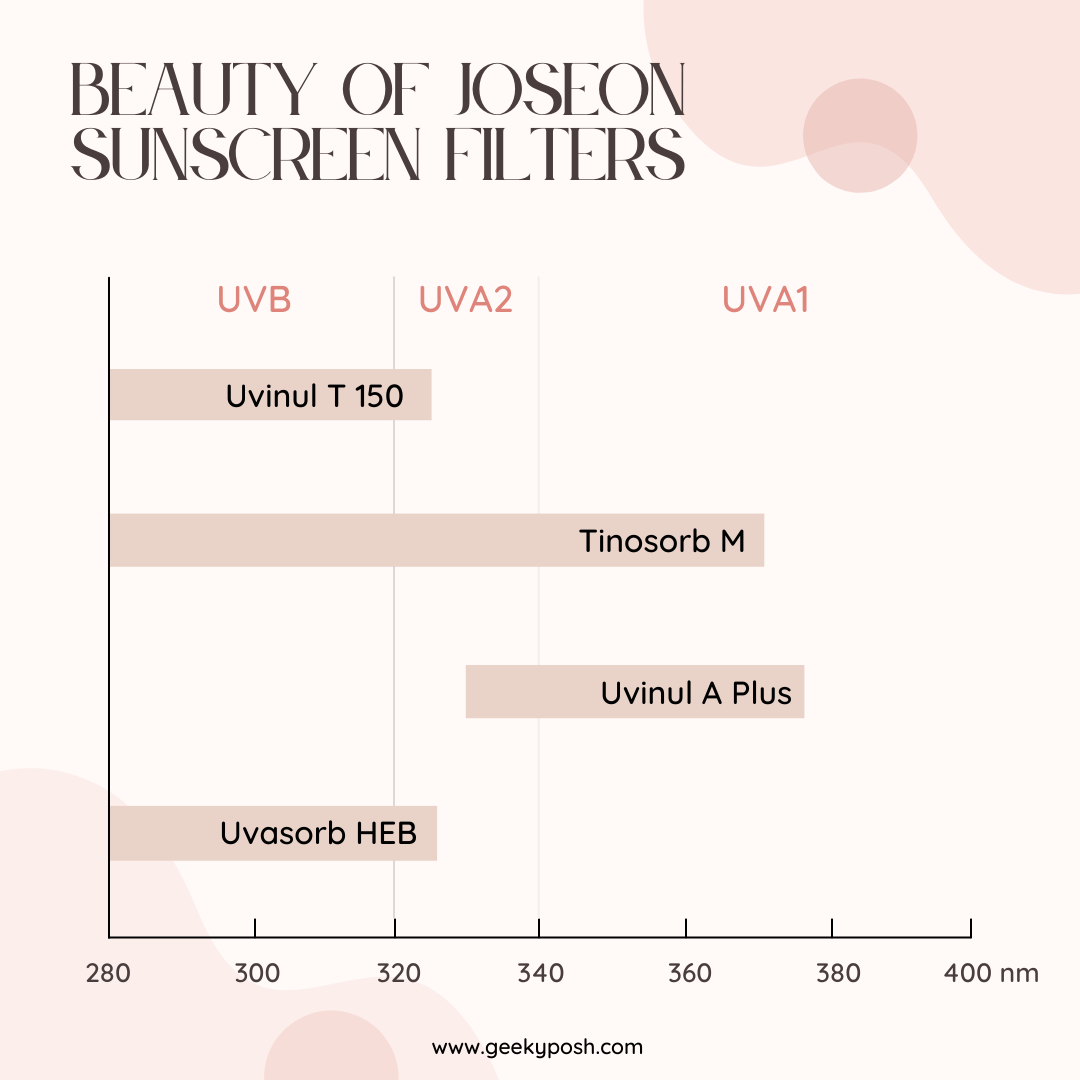 Beauty of Joseon submitted their sunscreen to multiple labs for independent testing and both the SPF and PA values were confirmed!
Spain Lab: SPF of 63.1±0.6, UVA PF 19 P++++
Korean Lab: SPF of 52.5±5.8, UVA PF 16.1±2.4 P++++
30% rice extract provides moisturizing and skin soothing benefits, while antioixdants like ginseng extract, green tea extract, and vitamin e offer extra protection against free radicals.
While the sunscreen won't replace my day time moisturizer, it does contain several emollients and humectants. Oily skin types may find this enough.
How to use the Beauty of Joseon Sunscreen
Steps and tips on how to best apply sunscreen to ensure proper protection and prevent pilling!
Apply every morning as the last step in your skincare routine.
Moisturizer optional if you have oily skin or live somewhere humid.
Use the two finger method to ensure adequate application for your face, and apply one finger at a time.
Use another finger for your neck.
Wait for sunscreen to fully set (shouldn't be more than a minute) before applying makeup!
Notes
To help with application and reapplication, you can use a damp makeup sponge or cushion puff to pat the sunscreen in!
Usage Experience
✅ Most elegant texture and finish
Of all the chemical sunscreens I've tried, this has the best texture and finish. It reminds me a lot of the Innisfree Daily Mild Sunscreen, but that's been discontinued and the Beauty of Joseon has better protection.
I know texture and finish are subjective, but remember when I said the SCINIC sunscreen was universally elegant? Well the Beauty of Joseon sunscreen takes that elegance to a new level. There's almost no shine to the finish, especially if you skip the moisturizer step!
Now the SCINIC sunscreen does contain 2 extra filters, but for everyday use, especially if you're mostly indoors, the Beauty of Joseon's 4 filters is plenty enough.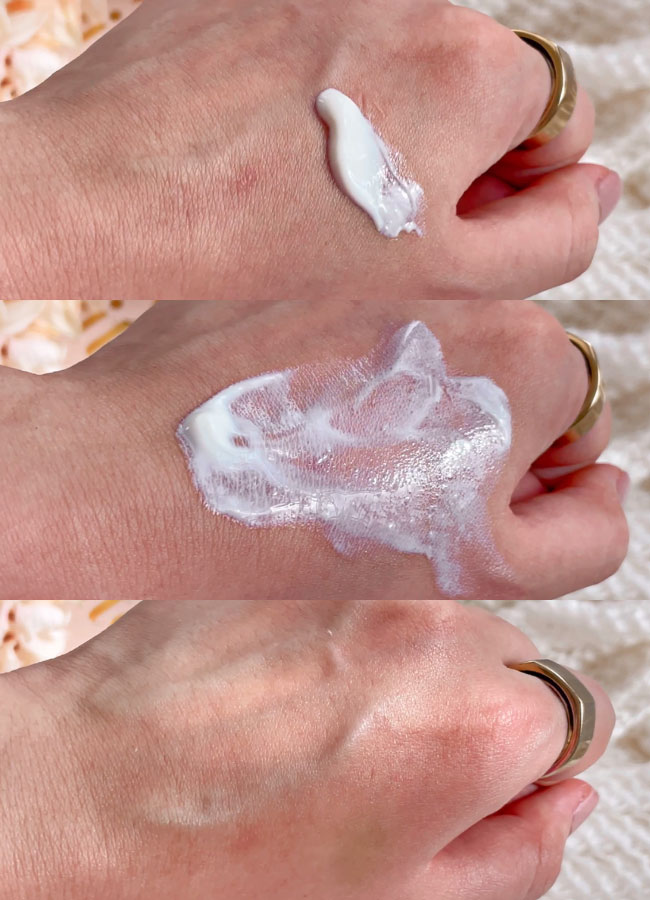 ✅ Super easy to apply multiple layers
Thanks to the texture and finish, two layers feels like nothing on the skin. Even if I apply an extra layer or two (if I'll be outdoors), it still feels like nothing, and my skin doesn't get noticeably more shiny. If you struggle with applying the full amount of sunscreen, this Beauty of Joseon SPF is a must try!
On the other hand, that also means I didn't find this super moisturizing, which is not a flaw at all imo. It's just enough as a sunscreen for my dry skin!
What Others Say
I already have two more tubes of this sunscreen stacked up that will see me through early spring and, depending how quickly it will heat up here, early summer as well.

Doctor Anne, oily skin
This is my winter sunscreen. It's soothing, moisturising and doesn't sting around my nose, eyes or mouth… (like a lot of others).

justilou, sensitive skin
The best I've ever tried. It is very hydrating, adds moisture to the skin without being greasy.

Purplepenguinsaves, combo skin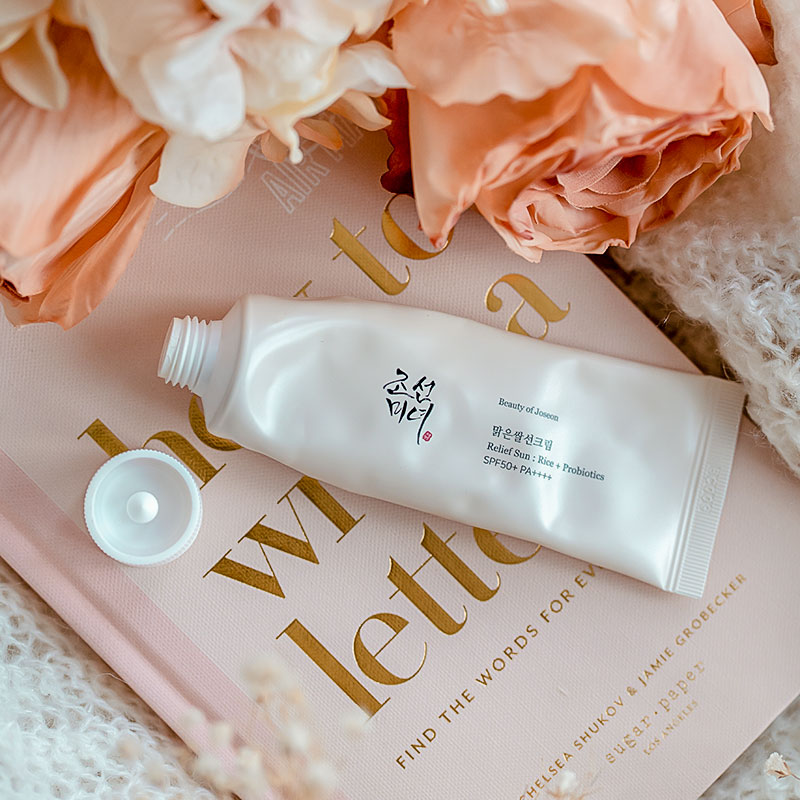 Beauty of Joseon Sunscreen Compared
☀️ SCINIC Enjoy Super Mild Sun Essence
The SCINIC has 2 extra sunscreen filters and has both SPF and PA values tested. Texture and finish wise they're actually very similar, though the Beauty of Joseon is a bit more elegant imo. SCINIC is cheaper, so if you have dry skin, SCINIC may provide a better value.
☀️ Round Lab Moisturizing Sun Cream
Same manufacturer, same filters, and a really similar texture! Round Lab feels more moisturizing and would be better suited for dry skin. It's also more expensive.
☀️ Biore UV Aqua Rich Smooth Watery Gel
Biore feels even lighter on the skin, but it also contains alcohol. Previous versions have also failed independent test results, especially their UVA protection. It's cheaper per volume, but personally I don't think the risk is worth it.
☀️ Nivea UV Deep Protect Gel
Reminds me of the Biore one above, but this is especially formulated for more mature skin types. I do love the light texture, but again, it has alcohol, and also a dewier finish.
Final Verdict
Pros
Independently tested in 2 different labs to confirm UVA and UVB protection!
Elegant texture and satin finish makes it suitable for all skin types.
Regularly on sale making it one of the most affordable sunscreens out there!
Cons
Not water or sweat resistant.
Scores & Summary
Ingredients

Packaging

Texture/Application

Performance

Price
The hype is real with this sunscreen, and I can see why influencers of all skin types rave about it. It's definitely one I would repurchase, especially since it's on the affordable side too! If you're overwhelmed by all the great sunscreen options out there, this is an excellent one to try – no matter your skin type you'll probably enjoy it too!