Continuing my series on cheap and cheerful skincare products, this post focuses on the combination skin type or those living in warmer and/or more humid climates. Or if heavy creams just aren't your thing, you'll find some great refreshing yet still effective skincare options here!
A reminder that when it comes to skincare, you really just need 4 steps: cleanser, serum, moisturizer, and sunscreen in the morning. And if you have to splurge for a product, it would be serum – sure there are expensive products in all categories but with serums you get the best return for your pricier investment.
With that said, this post will keep everything, even the serums, under $25, with some options under $10!
Example budget skincare routines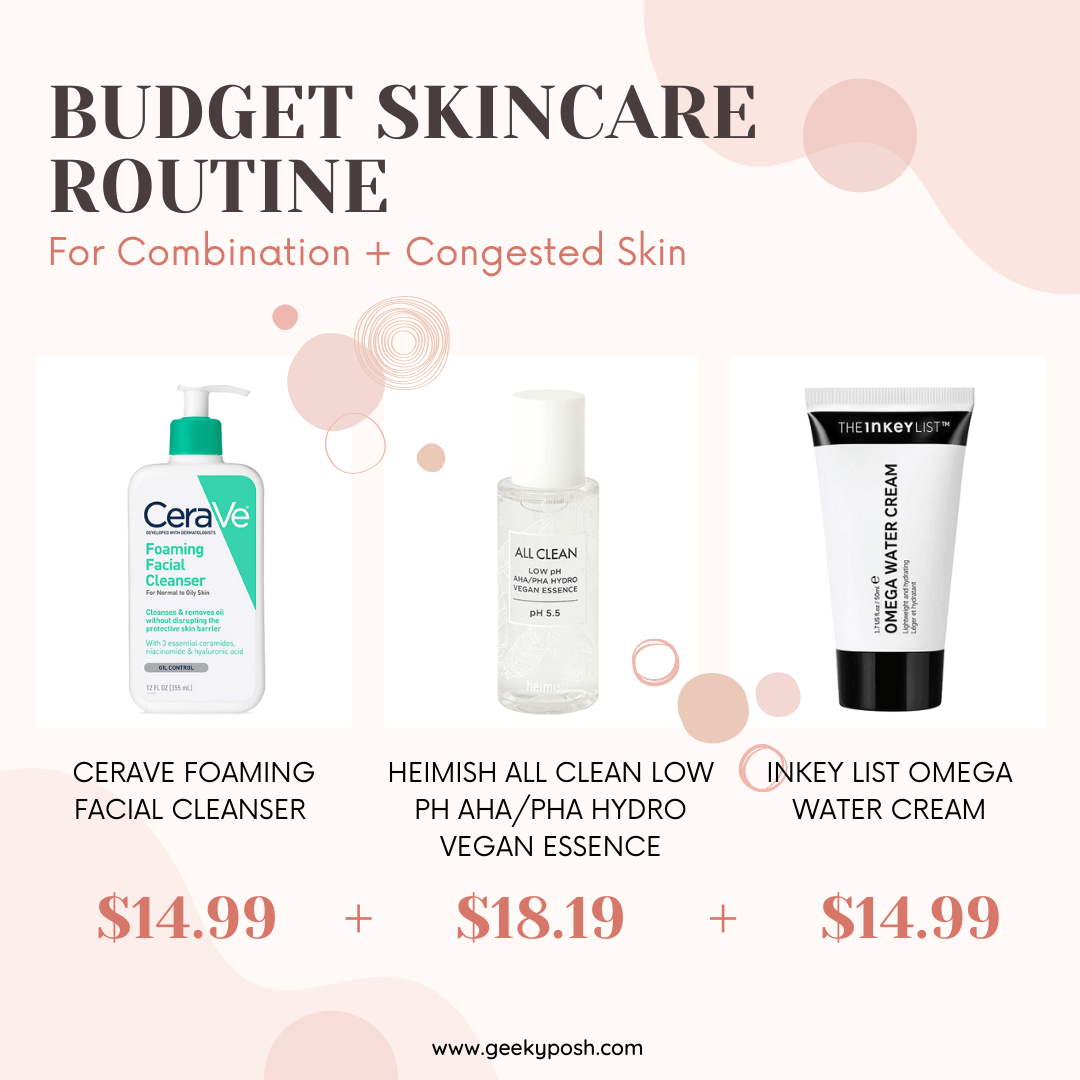 For congested or acne-prone skin:
The products don't contain the typical comedogenic ingredients, and adding in some light exfoliation with PHAs or retinol can help with cell turnover, minimizing congestions and breakouts. Also sunscreen is a must, especially when using actives!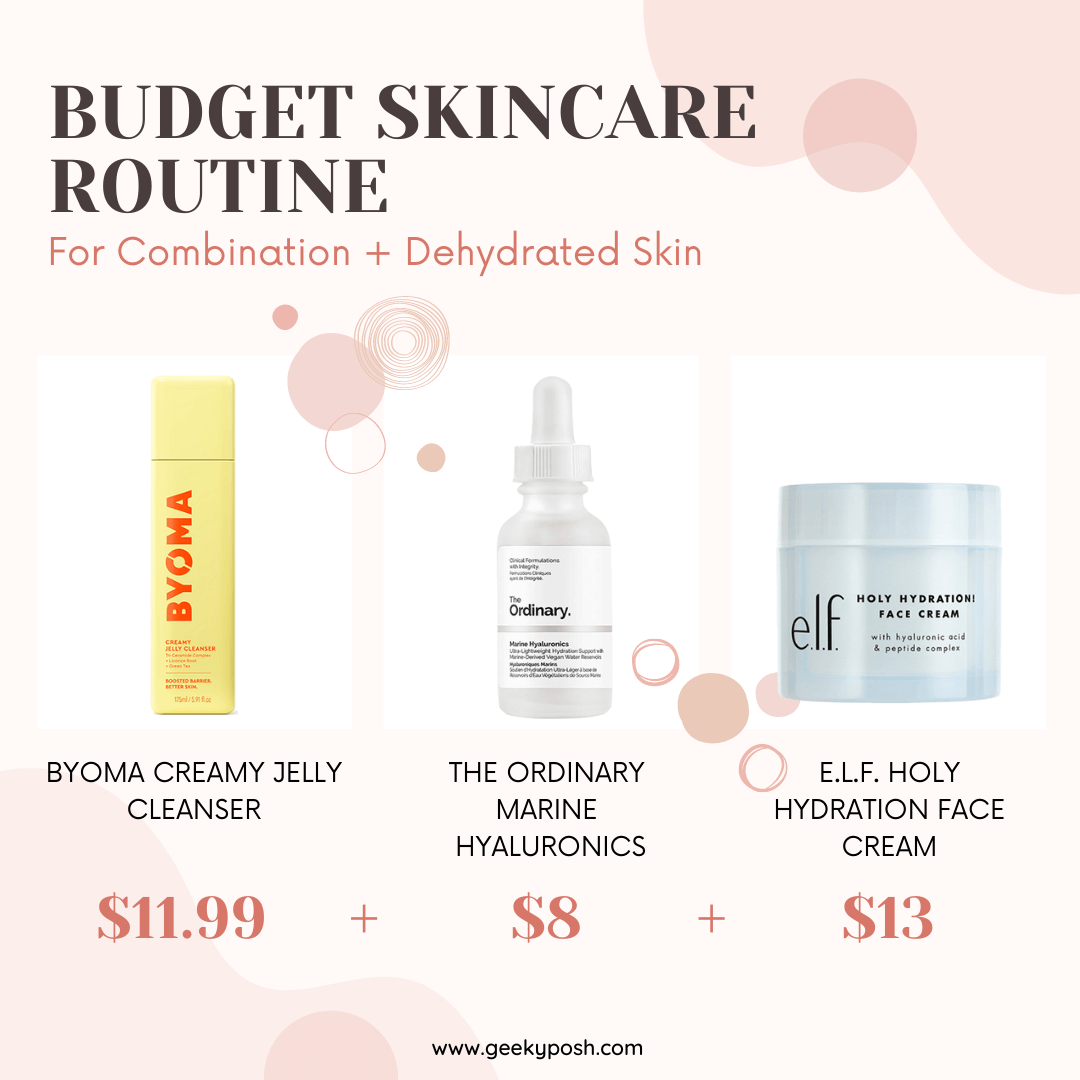 For combo dehydrated skin:
Look for products that provide lightweight hydration without heavy emollients. Both The Ordinary serum and the e.l.f. moisturizer are rich in humectants, which will help draw and retain moisture, and their light textures will still feel comfortable on your combo skin.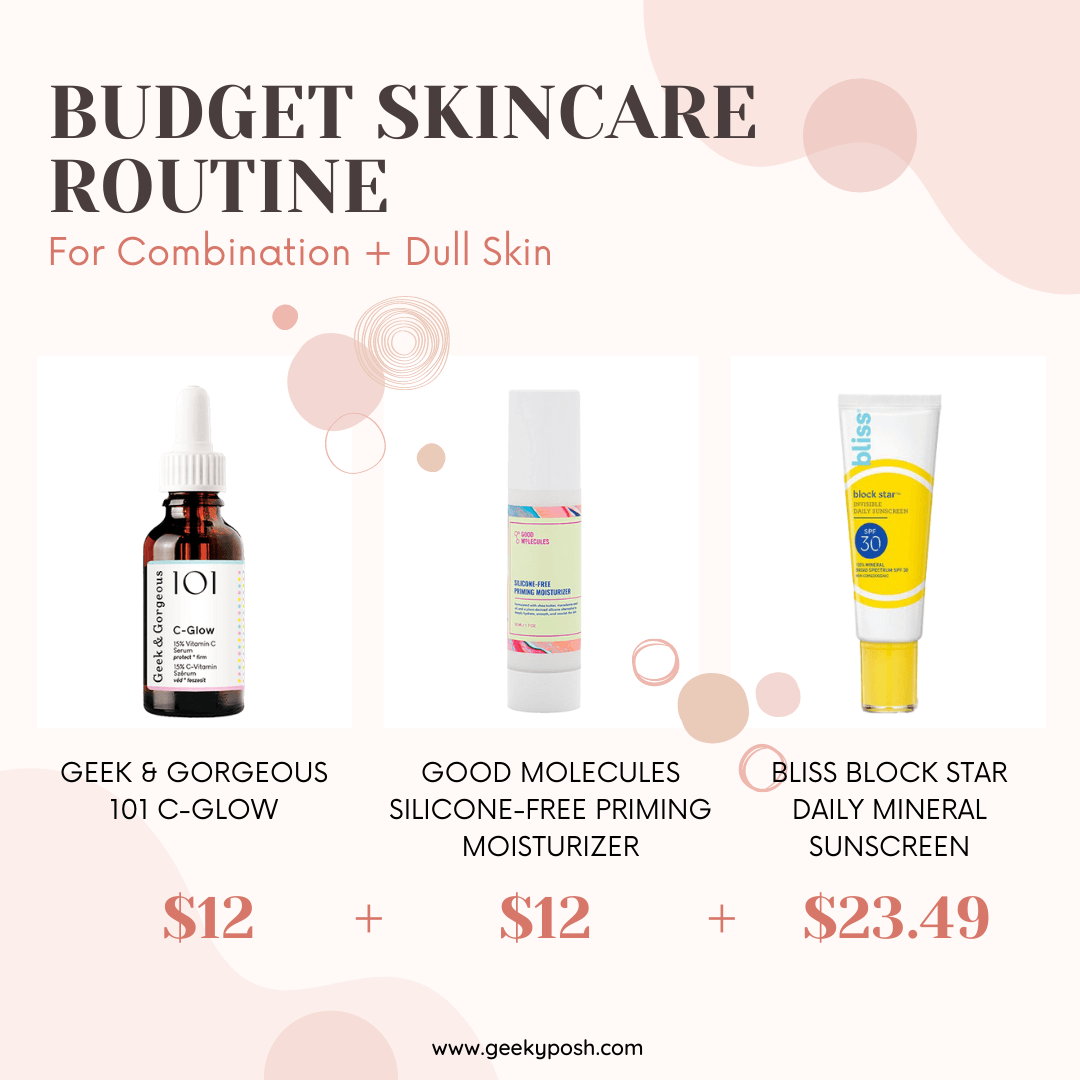 A brightening morning routine:
Vitamin C and sunscreen are your best friends in the morning regardless of skin type, and this routine has both covered. The Good Molecules moisturizer sets the canvas for the Bliss tinted sunscreen, which adds just a hint of coverage to finish your look!
Conclusion
Have you tried any of these product before? If you have any affordable combination skincare product you'd like to share, please let me know so I can add it to the list!