My first experience with customized skincare was with Activist Skincare a few years ago, and since then more brands began offering bespoke products. One that I've been trying for the past 3 months? Atolla.
What sets Atolla apart from other customized skincare brands:
They focus on serums only.
It's a subscription based service where they'll update your formula each month based on your test results.
A testing kit is included with each serum so you can measure your skin's moisture, oil, and even pH levels from home!
If you enter in your current routine, Atolla will warn you if the serum conflicts with any existing products.
They are vegan, cruelty-free, fragrance-free, and gluten-free.
The customization experience
Atolla starts with a questionnaire covering areas like skin goals, current skin conditions, allergies, lifestyle and products you're using. It's one of the most thorough questionnaires I've seen yet – they've even asked for the last day of my menstrual cycle!
IMO, the more questions, the more customized the product, so I was definitely impressed. They'll then formulate a "starter" serum based on your results:
Once you've used the serum for a month, you'll then analyze your skin conditions in depth using their test kit. Once their system gets these results, they can fine-tune the serum to really fit your skin needs!
Atolla Serum Usage Experience
Serum #1 – June 17th, 2020
Formula

2% Hyaluronic Acid (humectant) + Irish Moss Extract (skin smoothing + moisturizing) + Tamarind Seed (skin smoothing + moisturizing) + Panthenol (humectant + soothing) + Green Tea Leaf Extract (antioxidant)

Alternatives

Jordan Samuel Skin Hydrate Facial Serum – also contains HA and tamarind seed, plus aloe leaf and cucumber extracts.
Stratia Rewind – contains HA and tamarind seed, plus niacinamide, licorice root, and centella asiatica extract.
First Aid Beauty Ultra Repair Hydrating Serum – contains HA, green tea extract, and panthenol, plus peptides and colloidal oatmeal.
Activist Skincare Active Hydration Serum – contains HA and panthenol, plus vitamin c and amino acids.
Klairs Rich Moist Soothing Serum – contains HA plus licorice root extract, centella asiatica extract, and amino acids.
I thought it was weird that despite choosing anti-aging/fine lines as my main concern, Atolla sent me a hydrating serum. However fine lines can often be due to dry/dehydrated skin, plus I could always use a gentle serum like this in my routine.
Texture wise it was a viscous gel, but not sticky at all and absorbed well. Layers nicely under products without pilling.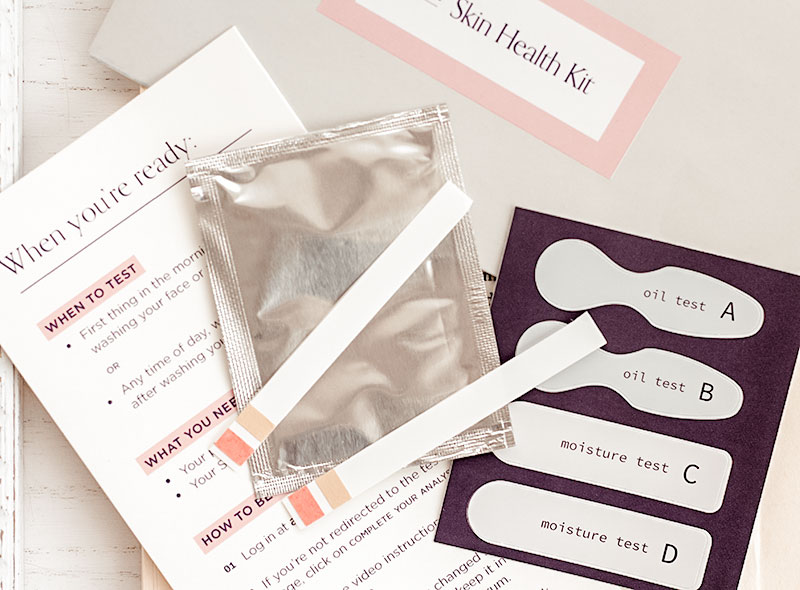 To be honest I didn't see much of a difference after using this for a month. But when I checked my skin health with their super easy kit, my skin's moisture and oil levels were actually decent.
Serum #2 – July 17th, 2020
Formula

3% Hyaluronic Acid (humectant) + Irish Moss Extract (skin smoothing + moisturizing) + Tamarind Seed (skin smoothing + moisturizing) + Panthenol (humectant + soothing) + Green Tea Leaf Extract (antioxidant)

Alternatives

See Serum #1 above
Maybe the extra 1% was key, but my skin felt more plump and smooth with this new formula! Usually I don't use a dedicated hydrating serum in my routine daily (again, my goal is mainly anti-aging, second goal is brightening), but I genuinely enjoyed using this one!
Despite the extra hyaluronic acid, this serum didn't feel any stickier. In fact the texture was identical as far as I could tell.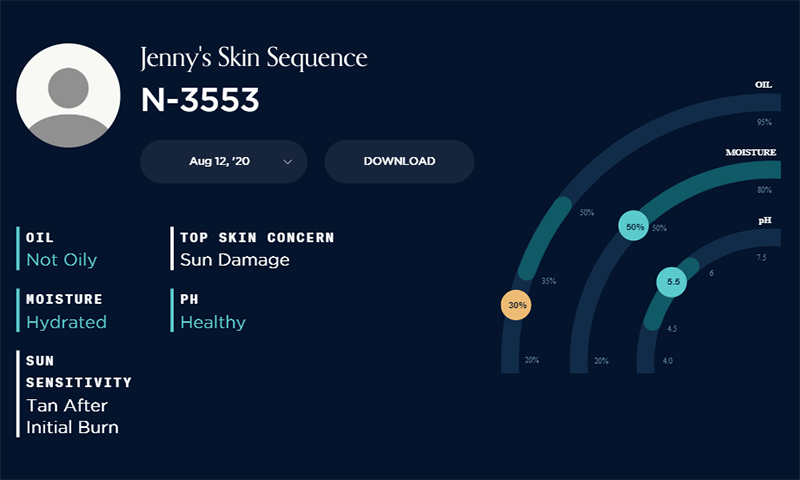 While I did notice the hydrating benefits, I didn't notice any changes in my smile lines or fine lines near my eyes with this.
Serum #3 – August 15th, 2020
Formula

1.5% Ascorbic Acid Complex (antioxidant + brightening) + 1.5% Alpha-Arbutin (brightening) + Rice Extract (skin softening) + Panthenol (humectant + soothing) + Rumex Occidentalis Extract (brightening)

Alternatives

The Ordinary Ascorbic Acid 8% + Alpha Arbutin 2% – much higher % actives but no soothing ingredients as buffer.
Good (Skin) Days C's The Day Serum – contains 10% ascorbic acid and arbutin, plus niacinamide and a bunch of botanical extracts.
Missha Vita C Plus Spot Correcting & Firming Ampoule – contains ascorbic acid, arbutin, and panthenol, plus ceramides, niacinamide, and peptides.
Wanting to go into a different direction, I opted to have Atolla give me a new formula focusing on brightening instead. However I was quite disappointed when I got serum:
1.5% ascorbic acid is really low. Ideally you want 5-20% to get the best results.
It's not even 1.5% ascorbic acid but an AA complex. That means 1.5% of AA + something else, so the true % of ascorbic acid is even lower.
Ascorbic Acid is known for it's instability, yet this serum arrived in a clear bottle and didn't contain the usual stabilizing ingredients (vitamin e and ferulic acid). When I got it the color was already a light gold.
Also my skin is notoriously uncooperative when it comes to vitamin c, so surprise surprise, I saw no brightening results with this after a month. On the bright side (pun unintended), this might be the gentlest ascorbic acid serum I've tried!
This serum felt noticeably lighter than the previous 2 and of course it absorbed and layered just as well. I'm really impressed with the elegance of Atolla serums' textures!
Atolla vs Curology
Atolla
$45/month, 15% off first month with code INTRO15
A dermatologist serves as their CSO, but no consultation service is provided.
More formula options due to wide range of non-prescription ingredients
Focuses on a wide range of skincare needs except anti-aging
Watery gel serum texture with a gentle formula
Extensive initial assessment plus monthly at-home skin tests to track skin conditions.
No other products available for purchase
You're reading the review!
Curology
$19.95/month, one month trial for $4.95
You have 24/7 access to a licensed dermatologist or healthcare provider regarding your formula or any skin concerns!
Limited formula options featuring prescription ingredients
Formula emphasis on blemishes and anti-aging
Cream texture that with an extremely potent formula. Could lead to overexfoliation if not careful.
Short initial assessment, but you need to follow up with your assigned provider to request any formula changes.
Can also add moisturizer, cleanser, or body wash to your subscription. Those are not personalized.
Between the 2, I personally prefer Curology for the price and efficacy. The formula is not nearly as elegant and I need to take the initiative if I want to tweak it, but these are small setbacks considering the great results.
Pros & Cons of Atolla
I like the concept. I think for many people the vast amount of product options out there can be overwhelming, but Atolla takes the guesswork out with their extensive questionnaire and convenient test kits.
I also liked how they stick to research-proven ingredients and don't try to fill up the serum with a bunch of woo-woo extracts. This minimizes chances for any irritations and ensures your skin is getting only what it needs.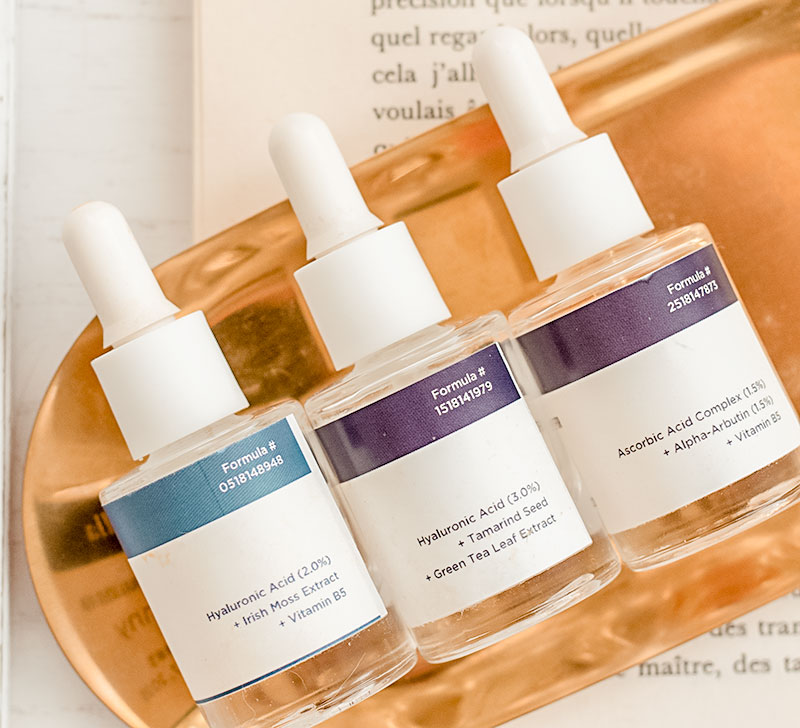 However they aren't without flaws. $45/month isn't exactly cheap, especially when you have great budget brands like The Ordinary, The Inkey List, or Good Molecules (reviewed here). Even at $45/bottle price range you can find plenty of products that will last you at least 1-2 months.
The other flaw is that they don't really have an anti-aging formula, mainly because peptides and retinoids are not part of their available ingredients. However a little birdie told me that those ingredients might be coming soon!
Final Verdict
Packaging
Ingredients
Texture/Application
Performance
Price
If you already have products/brands you love, I'm not sure you'll get much out of Atolla, especially if anti-aging is your main concern. But for those who are struggling to find something that works, Atolla could be worth trying out.
Personally I will not be continuing my subscription with their current formula, but I would be interested in exploring them again once they expand their ingredient options.