You know what one of my biggest makeup struggle has been since I entered my 30's? It's trying to hide the loss of volume and brighten the dark areas of my face: dark circles, tear troughs, eye bags, and the smile lines/nasolabial folds. Oh and of course the random pesky spots.
Past solution: trying different tube concealers to see which one works best but what works for one area never works for the others! Until I discovered the best overall concealer: the MAC Studio Fix Conceal and Correct Palette, and boy this baby covers everything.
Overview
What is it
A professional palette of four concealers and two corrector shades in 6 shade range. Emollient-based formula delivers buildable medium to full coverage in a natural finish. Helps to correct skin tone and conceal dark circles, blemishes, moles, tattoos and birthmarks.
Best suited for
Mature skin types that need coverage for multiple and more complex areas, or anyone who hasn't found the ideal coverage + shade + formula combination yet.
Things to note
Dermatologist tested, ophthalmologist tested, and non-acnegenic.
Packaging
A plastic palette with a clear acrylic cover. The sleek shape makes it travel friendly.
Texture
Creamy and emollient. Feels a little hard in the palette at first but warms up quickly once you rub a bit. Easy to pick up product with your finger or a concealer brush.
Finish
Natural, almost matte, finish that seems to melt seamlessly into the skin with no creasing, caking, or oxidizing after an entire day.
Price & Size
$37 for 6g (1g per color) on MAC (15% off if you're a student or teacher), Look Fantastic, Selfridges, Saks 5th Avenue
Concealer Demo
Make sure to turn off your adblocker if you can't see the video!
MAC Conceal and Correct Palette Light Shades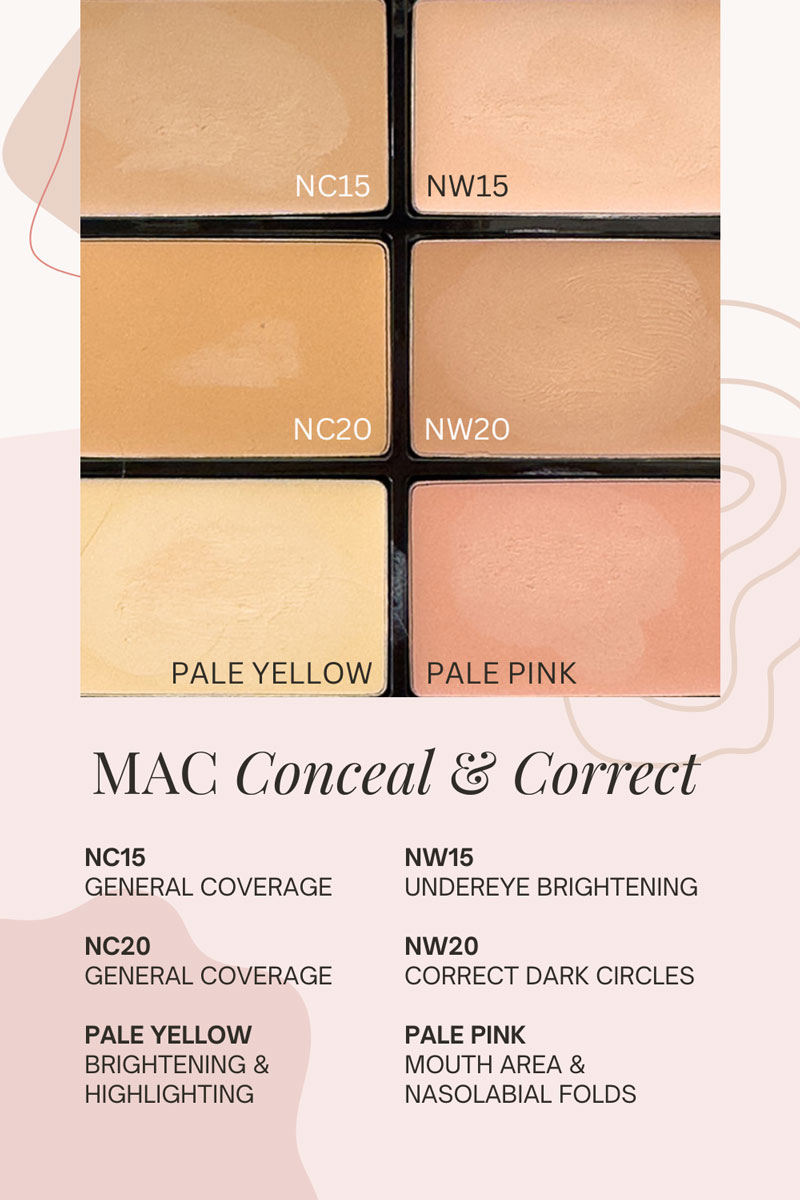 From left to right, top to bottom we have:
NC15 – A warm light peach. This is what I use for covering general discoloration like dark spots. Can also be used to balance out any redness.
NW10 – A cool light pink. Great for brightening the under eye area and mild tear troughs.
NC20 – A warm light-medium shade. Can also be used for general coverage needs.
NW20 – A cool light-medium peach. Perfect for correcting dark circles.
Pale Yellow – A versatile shade that can be used to brighten dark circles, tear troughs, nasolabial folds/smile lines, or used as a cream highlighter on your nose bridge or cupid's bow.
Pale Pink – Darker than NW10, this light peachy pink is great for correcting the nasolabial fold or any darkness around your mouth.
NC15 happens to be a perfect fit for my skin tone, but if you're in between shades you can also mix them on the back of your hand to create your idea shade.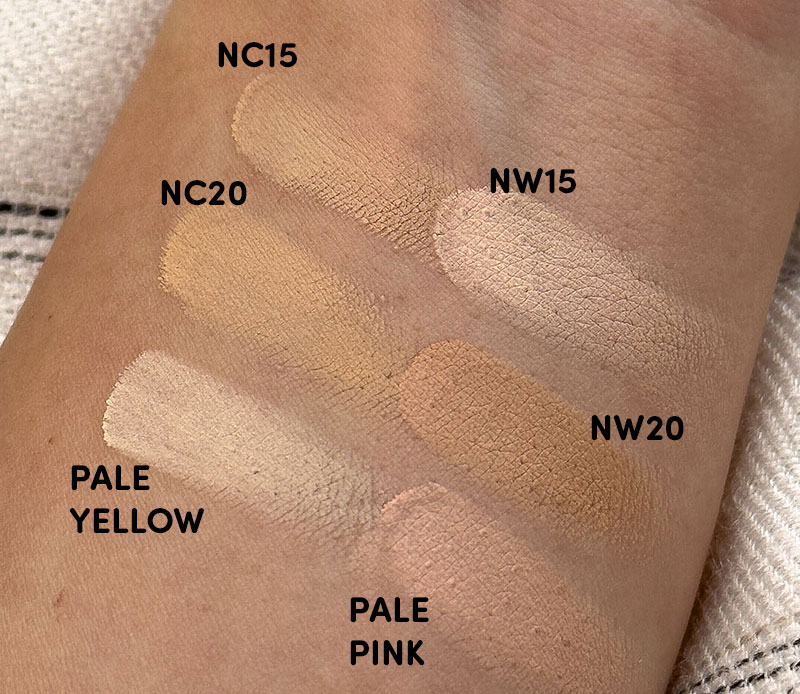 You'll find the same color story in 5 other shade ranges, so you should be able to apply the corresponding shades to the same target areas.
How I apply the MAC Conceal and Correct Palette
After my sunscreen has set, I apply a light layer of setting mist evenly on my face. You can also use a primer beforehand if you wish.
Using my finger or the fine brush, I apply NW20 to my under-eye circles while lowering my head. This allows me to accurately see where the darkness is. A little goes a long way!
Wait about 10 seconds, then gently dab with the MAC 270s to blend out the product.
Apply another layer of setting mist, and then I apply my foundation.
Apply a third layer of setting mist, and then I use a fine tip brush to apply Pale Yellow on my tear troughs and nasolabial folds.
Wait another 10 seconds, then blend again using the MAC 270s.
Continue with the rest of your makeup!
Set with powder and/or your setting mist.
Notes
When correcting areas caused by loss of volume like tear troughs or nasolabial folds, make sure your face in different angles to find when these areas look the darkest. This will help you figure out where to apply the product!
Usage Experience & Results
✅ Buildable medium coverage truly covers everything
Like the post title suggests, this cream concealer is by far the most versatile I've ever tried: plumps tear troughs and nasolabial folds, hides dark circles and dark spots, pretty much any issues you have this will take care of. The key is using the right shades to correct the different issues, applying light layers, and really blending it in.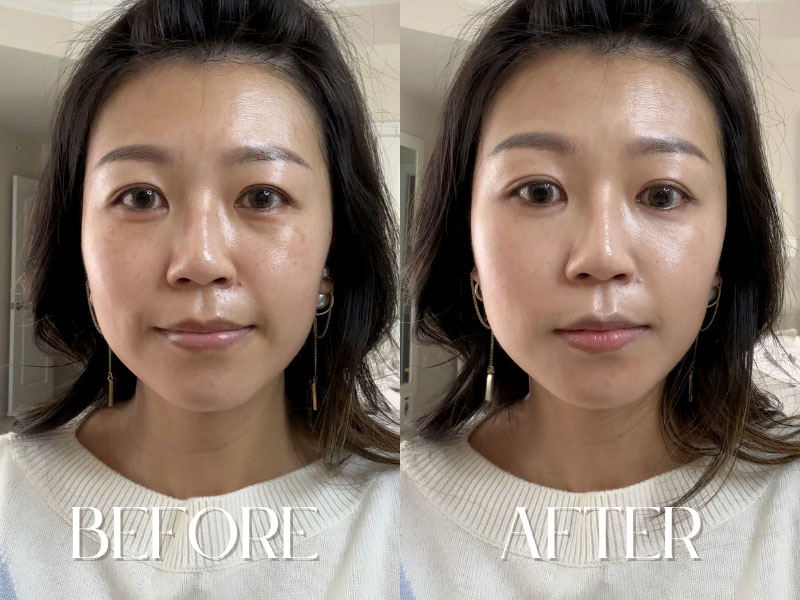 ✅ No creasing or settling into fine lines
For such great coverage I love that this concealer still works so well on my dry skin! Once blended out the concealer is almost invisible at a normal distance, but you know it's there because your imperfections are gone. Making sure your skin is well moisturized is critical, so I'll apply a primer as well if my skin isn't in great condition. Again, light layers is key!
⏱️8+ hour wear time
I've worn this out all day and it's held up impressively well, especially when I use the setting mist sandwich method (see above). But even without all those extra steps, the concealer still looks pretty good at the end of the day. I don't use powder specifically for my dry under-eye area, otherwise it'll look cakey.
🖌️ Pairs well with the MAC 270s and a fine liner brush
While you can apply and blend with just your fingers, I found having these two additional brushes makes the application so much easier and the results more seamless.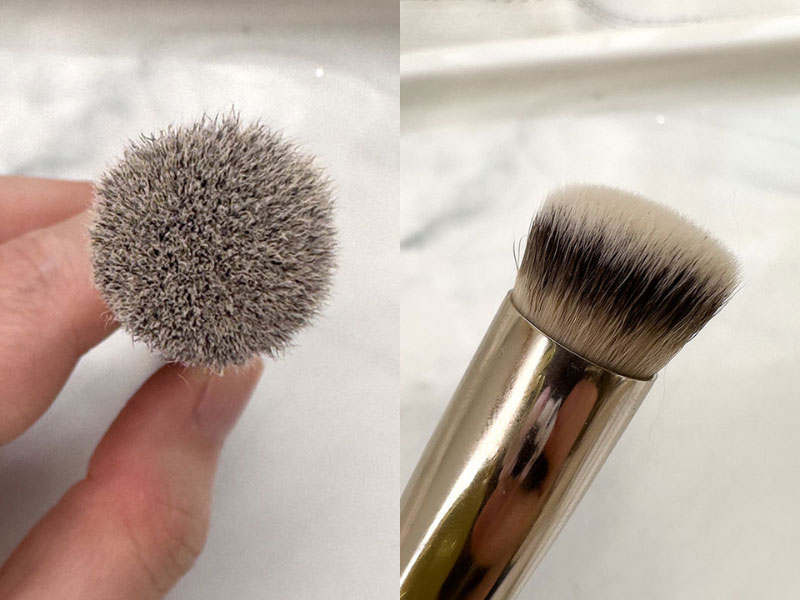 The MAC 270s is used for blending, which I do with a light stippling motion. It makes the concealer just melt into the skin. No brand preference for the fine liner brush (I think I'm using a kit brush from a palette!), but it's great for precise applications like tear troughs and nasolabial folds.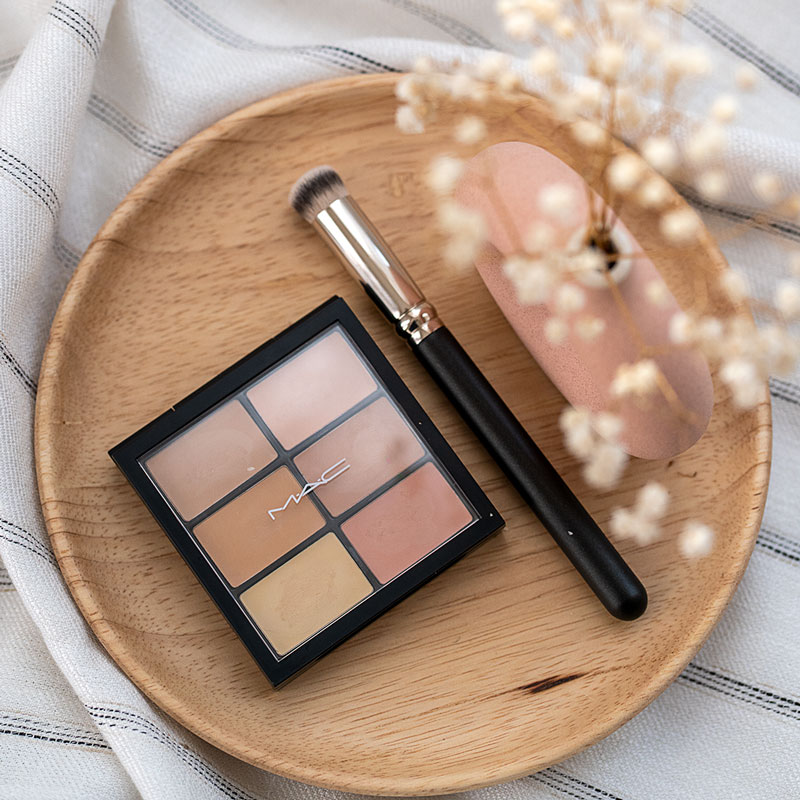 What Others Say
Best concealer. I tried so many nars, tarte, covergirl, etc. Have never found something that is almost creaseless and natural looking and full coverage. If you have mature skin with fine lines go for it and you won't regret I promise.

Darshi
I'm the worst at makeup and even I can easily blend the colors to find the perfect shade. Great coverage and super-smooth, blendable texture.

azuremountain
The color correction is wonderful. I'm in my 40s with minor wrinkles around my eyes, I just can't get this to sit in place for more than an hour!!

EJenn
Similar Products
First Aid Beauty Bendy Avocado Concealer
A 2019 favorite. This was my go to before discovering the MAC palette. The texture is creamy and moisturizing, which is exactly what I need in my under-eye concealer. However the shades are wonky, and it doesn't fully correct my dark circles, nor brighten any of the areas that need plumping.
The Saem Cover Perfection Tip Concealer
Super affordable and excellent coverage, but it's also more drying. Combo or oily skin may like this one if you can find your shade (which is limited since it's a Korean brand).
Cinema Secrets Pro Cosmetics Ultimate Corrector
A 2015 favorite. Similar to the MAC palette this comes with multiple shades, including a peachy salmon one that's best for dark circles. I remember it had a creamy non-drying formula but great coverage. However it only comes in 2 shade ranges and doesn't include any highlighting shades.
YSL Touché Éclat All-Over Brightening Concealer Pen
A 2017 favorite. This was what I used for years for brightening my dark circles and smile lines. It works wonderfully for those purposes and I love the built in applicator, but it won't actually cover any other imperfections, so I'd always need a separate concealer.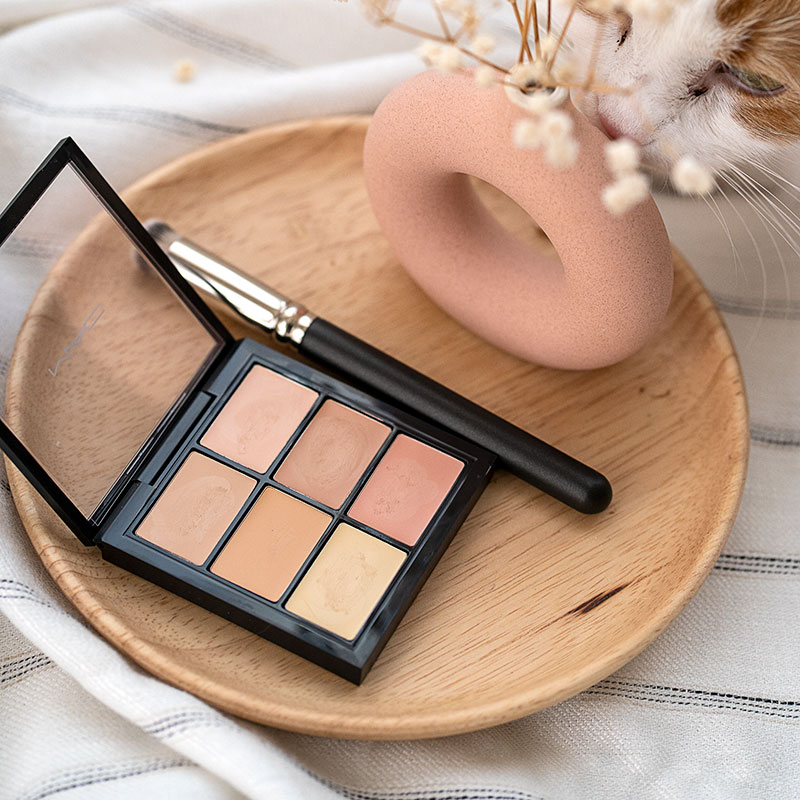 Final Verdict
Pros
One product to replace multiple concealers.
Effectively mask dark circles and blemishes.
Buildable coverage without looking cakey.
Comes in a wide range of shades, plus you can mix to fit your skin tone.
Cons
An overkill if you just want to cover acne and blemishes.
Can accentuate fine lines and wrinkles if you apply too much.
Scores & Summary
Shades

Packaging

Texture/Application

Performance

Price
My search for an under-eye concealer is officially over now that I've discovered this. It's truly one of, if not the, best concealers for dark circles you can get. I know it's easy to get distracted by shiny new products, and if you've got all sorts of things you'd like to cover (like me), save yourself the hassle (and money) and invest in this palette. You won't regret it!