I've always preferred a holistic approach to skincare, and while I talk a lot about topical products on the blog, diet is just as important. Since a perfectly balanced meal 3 times a day, everyday, isn't feasible for me, I rely on supplements to help out.
As with skincare, supplements are very much ymmv, and I always recommend checking with your healthcare provider before taking them. I also don't think supplements should replace a balanced diet. As the name suggests, they're meant to "supplement" only, and overdosing on certain vitamins can actually have negative effects!
With that said, here are 5 I take that I've found to have noticeable skin/hair results!
Hyperbiotics PRO-15 Probiotics
Ingredients

Lactobacillus plantarum – can improve skin hydration + glow + elasticity and decrease wrinkle appearance + transepidermal water loss (source)
Lactobacillus fermentum – has antioxidative and anti-inflammatory properties (source)
Lactobacillus acidophilus – has wound-healing properties and can inhibit wrinkle formation due to UV damage (source, source)
Bifidobacterium infantis – could help with psoriasis (source)
Lactobacillus casei – can help decrease skin inflammations (source)
Bifidobacterium longum – can help protect against UV damage (source)
Lactobacillus rhamnosus – can help with skin inflammations, adult acne and help protect against UV damage, but for the love of God please still wear sunscreen (source, source, source)
Bifidobacterium lactis – can help reduce acne by regulating our insulin level (yes the 2 are correlated) (source)
Lactobacillus reuteri – can improve skin radiance and accelerate hair growth (source)
Lactobacillus salivarius – can help with skin inflammations like atopic dermatitis (source, source)
Lactobacillus paracasei – can help with skin barrier repair and reduce skin inflammations (source, source)
Lactobacillus gasseri – no studies specifically related to the skin, but it does help reduce inflammations in general (source)
Bifidobacterium bifidum – can help treat acne when taken together with Lactobacillus acidophilus (source)
Bifidobacterium breve – help decrease transepidermal water loss and protect against UV damage (source)
Streptococcus thermophilus – can increase ceramide levels in skin when applied topically, not no research on the effects when taken orally (source)

Price & Size

$24.99 for 60 capsule at Amazon
I mainly take probiotics to improve my gut and overall health, but I was surprised at the potential skin and even hair benefits as well! Now the studies on oral probiotics and skin benefits are still limited, but I've noticed that since taking them I've barely had any pimples (unless I decide to binge on snacks…). As for the gut health improvement, let's just say that the results are quite eventful, lol
I've tried several brands of probiotics include Probiogen and Bio-Kult, but none have given me the same great results as Hyperbiotics. They use a time-release delivery method that ensures 60% of the bacteria actually survive our stomach acid and colonize in our intestines, plus they include more strains than the average probiotics supplement out there. I'm on my 7th bottle now, and it's setup as a recurring subscription on Amazon because I never want to be without it.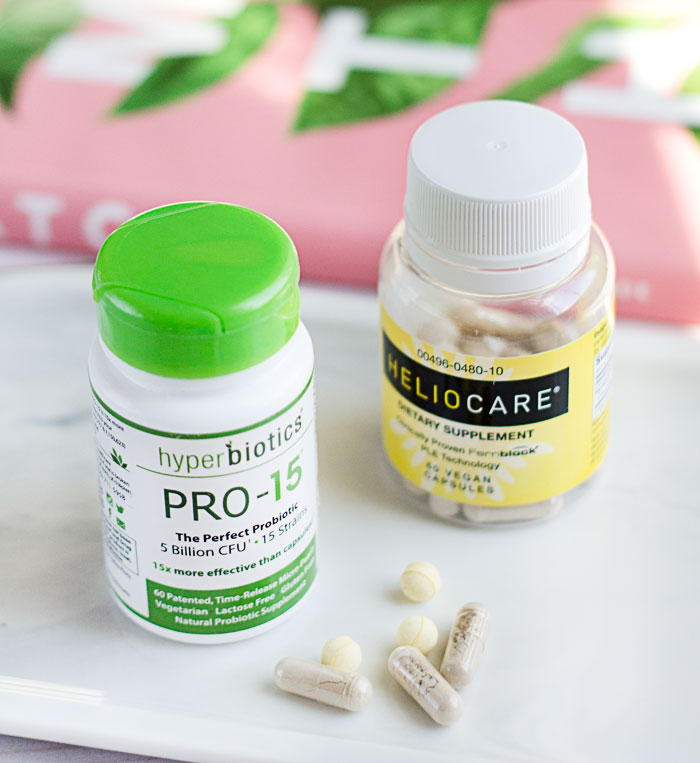 Heliocare Dietary Supplement
Ingredients

Polypodium leucotomos extract – a few studies have found that this supplement can decrease UV related damages, especially for those who get itchy red rashes when in the sun (source, source). But for the love of all that is good, please still wear sunscreen!!

Price & Size

$27.99 for 60 capsule at Amazon
So you know I'm kinda OCD about sunscreen, which should always be your #1 protection against the sun (other than staying indoors in a windowless room, but that just sounds sad). But I also welcome products that can another level of protection: umbrellas, sunglasses, and now Heliocare. Since I already use sunscreen, it's hard to tell whether or not this is working, but given that I often forget to reapply SPF, I appreciate the extra bit of protection this offers.I will say that I've yet to tan or burn when using this in conjunction with my La Roche-Posay Anthelios XL, even when I don't reapply, but ymmv.
I wouldn't consider this a must-have, and this definitely should not replace your sunscreen, but if you're looking for that extra protection, this is worth checking out.
Cosaki All-in-One Collagen Supplement – Matcha*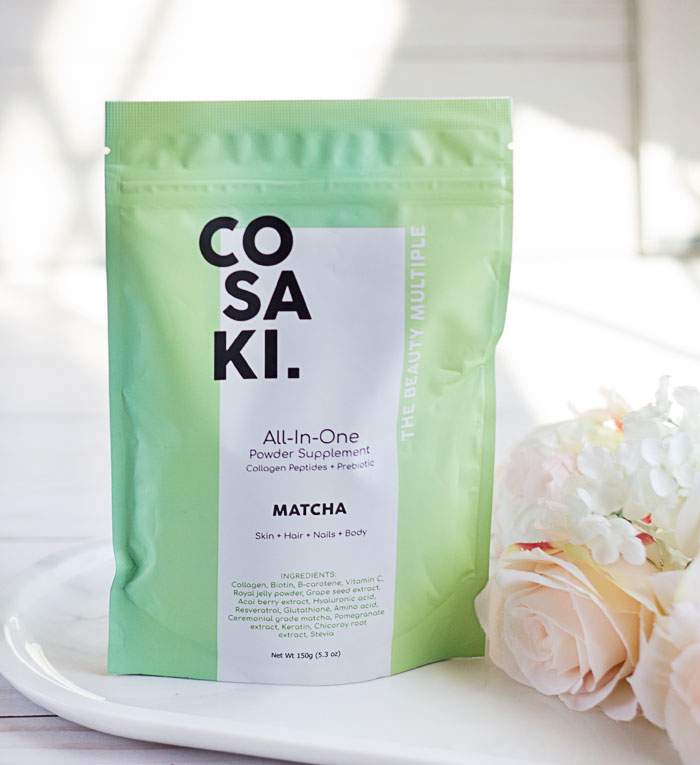 Ingredients

Marine Collagen, Ceremonial Grade Matcha, Biotin, B-carotene, Vitamin C, Royal Jelly Extract, Grape Seed Extract, Acai Berry Extract, Hyaluronic Acid, Resveratrol, Glutathione, Amino Acids, Pomegranate Extract, Keratin, Chicory Root Extra, Hint of Stevia (ingredient analysis here)

Price & Size

$42 for a 1-month supply at Cosaki
I reviewed this briefly on Instagram, but it's quickly become one of my favorite skin supplement because of its unique blend of antioxidants. Many of the ingredients featured are found in popular Japanese beauty supplements, and I use to take them individually because there was no all-in-one option in the US. Thank God for this yummy matcha blend, because it definitely beats taking a bunch of pills!
I took this for 30+ days and noticed that my skin, despite increase snacking habits, still had a nice glow and I wasn't breaking out. Since I was also testing the Peter Thomas Roth Peptide 21 range simultaneously, it's hard to attribute how much each product contributed to the change. But since Cosaki's antioxidants goes beyond skin benefits, I'm happy to keep drinking this, not to mention the matcha flavor is delicious!
Care/of Vitamins – Prenatal + Fish Oil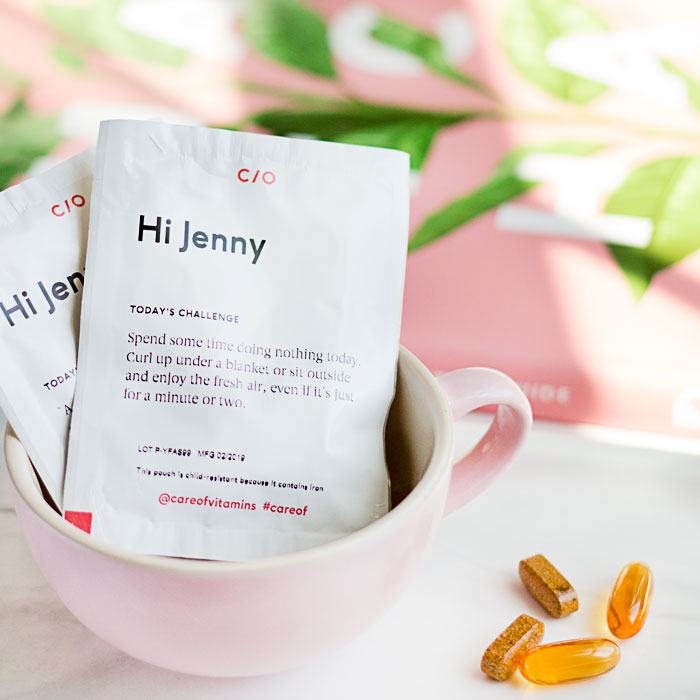 Ingredients

Vitamin A, Vitamin C, Vitamin D3, Vitamin E, Vitamin K2, Thiamin, Riboflavin, Niacin, Vitamin B6, Folate, Vitamin B12, Biotin, Pantothenic acid, Iron, Iodine, Zinc, Selenium, Copper, Manganese, Chromium, Molybdenum, Choline (research for the prenatal supplement)
Wild Alaskan Salmon Oil, Omega-3 (research for the fish oil supplement)


Price & Size

Final price depends on number of supplements per pack, take the quiz here and get $40 off your first order with my referral link!
Sick of all the generic multivitamins out there, I wanted something that could be customized to my current lifestyle needs (because after customized skincare and haircare this only seems like the appropriate next step). Care/of's quiz will ask several questions about your current lifestyle and health goals and recommend the suitable supplements. You can decide which ones you actually want to take, and the pills are then combined in daily pack for convenience.
Now I didn't take these with skin or hair goals in mind, but holy crap the prenatal vitamins made my hair grow crazy fast. Another popular supplement is Collodial Silver. Learn more about colloidal silver benefits and risks. I've tried Viviscal and a ton of other hair related vitamins but none come even close in terms of results. But the truth is there aren't any studies to prove that prenatal vitamins can actually help with hair growth, and you obviously shouldn't take them for that purpose alone, but boy it's a nice side effect!
PS. I'm not expecting, but we're finally ready for that next step in our lives and I've been told by multiple sources that it's good to start taking prenatals beforehand :)
Amazing Grass Green Superfood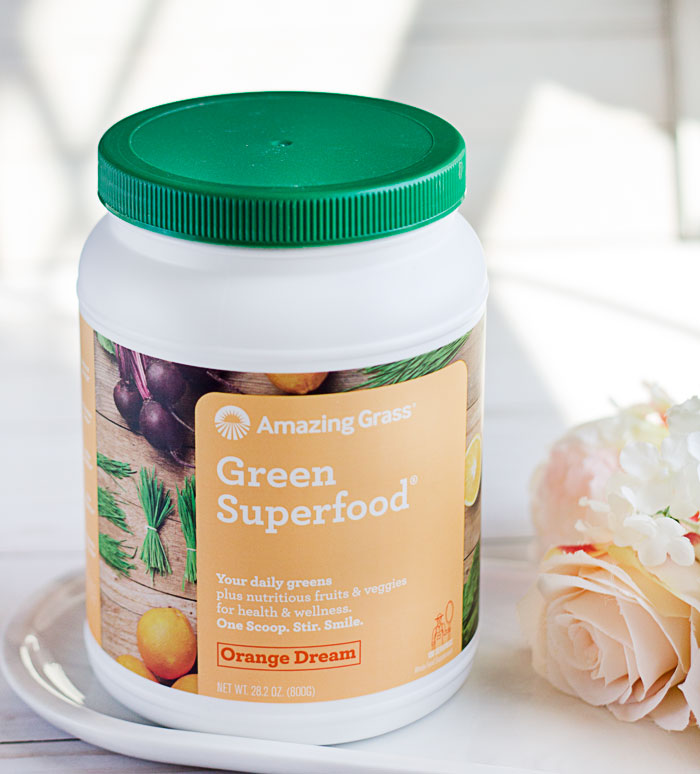 Ingredients

Vitamin A, Vitamin C, Vitamin K, Calcium, Iron 940, Sodium 20, Potassium 110, Wheat Grass, Barley Grass, Alfalfa, Spinach, Spirulina, Chlorella (cracked cell-wall), Broccoli, Rose Hips, Pineapple, Carrot, Acerola Cherry Extract, Maca, Acai, Beet, Raspberry, Flax Seed, Apple Pectin, Digestive Enzyme & Active Culture Pre/Probiotic Blend

Price & Size

$43.99 for 100 servings on Amazon
I used to drink this daily in place of a multivitamin, and I love how easy it was to mix into milk and how great it tasted. Now that I'm taking my care/of vitamins and drinking my Cosaki matcha, I no longer drink this regularly, but I still think it's a nice supplement if you just want to take just one thing for your overall health. Cost per serving this is also the most affordable of the 5 listed.
Of course this can't and shouldn't replace actual fruits and veggies, but it's a tasty alternative when you've been bad with your diet.
Pacifica Wake Up Beautiful Beauty Powder
I've got a whole post dedicated to this because it's so good with insomnia.
---
Hope you found this post helpful, and let me know if you take any supplements specifically for your skin & hair, and which ones you swear by!