My customized skincare game is already strong with both Curology and Activist Skincare in my routine, so I figured it was time to do the same for my hair with the Prose Shampoo.
Technically this isn't my first time trying personalized hair products. I tried Function of Beauty years ago, which I'll compare to Prose in a bit, but in a nutshell Function of Beauty back then did not work for me.
So when I first heard about Prose, I was hesitant, but after reading more about them, I decided to give personalized hair care another try.
Prose Customization Experience
Right away I was impressed by their online consultation. They not only ask about your hair condition and concerns, but also about your lifestyle habits (because stress and diet can both impact our scalp and hair) and your current location.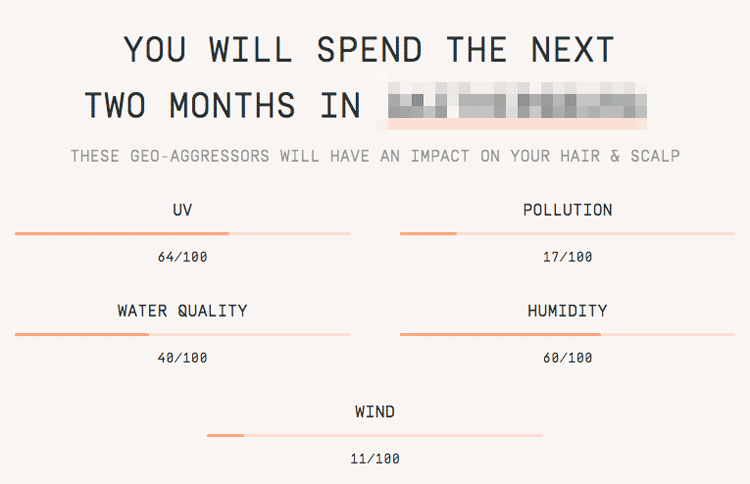 Prose cares about your personal preferences too. In addition to picking the scent of your products, you can also make them vegan, gluten-free, or silicone-free!
Their products are already sulfate free, non-GMO, and cruelty free, so for those interested in green or clean beauty, Prose is an excellent option. I'm not a fan of silicones in shampoo so I opted for a silicone-free formula.
Based on your answers, Prose will then formulate a personalized shampoo, conditioner, and pre-shampoo mask, and you can choose which you want to buy. I already have my holy grail Sachajuan Hair Repair (a 2017 favorite) and didn't realize the mask was a scalp mask, so I only bought the shampoo.
After you order, Prose gives you the option of sending them photos of your hair and scalp so they can fine tune your formula. Or if you happen to live near a salon carrying Prose, you can get diagnosed in person!
Overall I found the whole customization experience to be thorough yet enjoyable. It really felt like they're creating a truly personalized formula and it made me feel more confident about the results my one-of-a-kind shampoo will give me!
Prose shampoo review
Key ingredients
Depending on your formula, it can include honey, silk proteins, fruit acids, oat lipids…view the full list here.
Irritants
Products are free from parabens, dyes, and sulfates. There's also the option to remove fragrance and silicones from your formula!
Packaging
Amber plastic pump bottle for the shampoo & conditioner, and a amber plastic jar for the mask.
Scent
You can choose one of 3 scents, 2 are floral and 1 is fruity, or you can go scent-free if you're allergic to fragrances!
Texture
The shampoo is on the runnier side, but lathers beautifully
Where to buy
Prose or one of their partner salons; shampoo is ~$25, conditioner ~$30, and mask ~$44. Final price I believe depends on the formula.
I love the apothecary bottle design, and it also come with a pump for ease of dispense. The included instructions suggested 5 pumps for my hair, which seemed like way too much at first, so I only used 2 pumps.
That was enough to create a beautiful lather that cleaned my scalp well, but I've found that 5 pumps really does work better as it cleans both the scalp and hair without stripping them dry.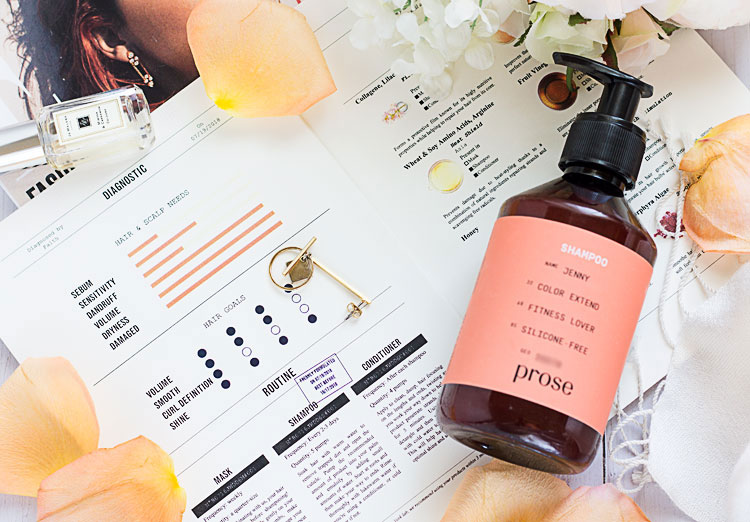 The scent I chose was Elixir, which is supposed to be a beautiful blend of freesia, jasmine, and vanilla, but to my nose it smelled like potpourri gone wrong. Such a shame as the usage experience would've been incredible otherwise.
Next time I'm going with Fruitissime, because no one can mess up pineapple + coconut + vanilla…or at least I hope not. There's also a scent-free option for those with sensitive scalps!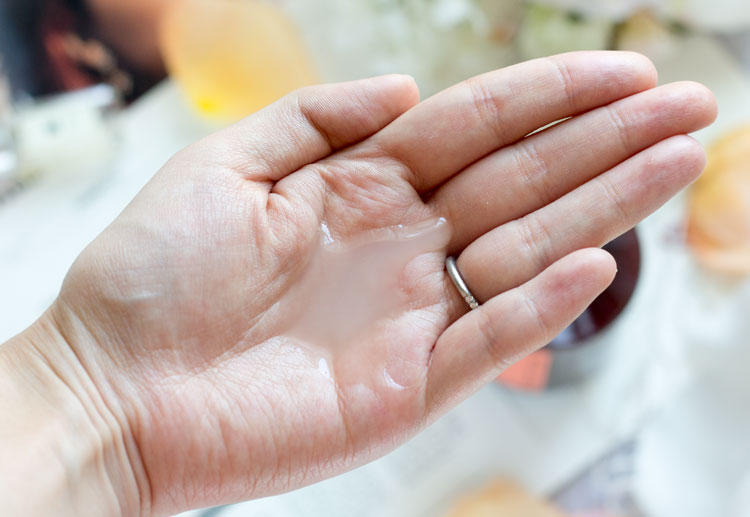 After towel drying my hair, I always apply oil to the ends and blow dry the roots on medium heat. I do notice that my roots look more voluminous and feel more airy after using Prose shampoo, but my scalp also feels a bit tighter.
Luckily the tightness goes away after a few minutes, but the extra bit of volume is still there on day 2! Typically volumizing shampoos are also drying, but with Prose my hair doesn't feel any rougher or dryer compared to other formulas.
If anything, it feels just a touch smoother. Unfortunately the shine activating ingredient Prose uses, fruit vinegars and acids, are only in their conditioner formula, so I saw no difference in shine with the shampoo.
I've also noticed that after using the Prose shampoo regularly, my scalp feels more balanced and I'm now able to go 3 days without washing my hair, and this is during the summer!
Plus I don't need to use my Christophe Robin Purifying Scrub with Sea Salt as much since my scalp feels less congested and grimey. I guess all my past shampoos were leaving residue on my scalp without me even realizing it.
Prose vs Function of Beauty
Prose
Very thorough consultation that looks at environment and lifestyle
Can't really customize the aesthetics (other than scent)
Includes shampoo, conditioner, and scalp mask
Much higher cost per fl oz
Formulated in NYC
Ships to the US only
Function of Beauty
Short and easy consultation
Can customize the color and fragrance
Includes shampoo and conditioner
More affordable and provides subscription option
Formulated in NYC
Ships to US, Canada, UK, and Australia
Want a full comparison of Prose vs Formulate vs Function of Beauty? Read my latest Function of Beauty review to find out the winners!
Each has their pros and cons, but when it comes personalized hair care, I'd rather pay more to have something truly customized to fit my hair and scalp's needs.
I don't think Function of Beauty's 4 question "consultation" is enough to really understand someone's hair type, and relying on the user to select their own hair goals can be dangerous if the user themselves don't really know what they need (not want, need).
On the other hand, I think Prose does a much better job of trying to understand both the user's wants and needs, which is also reflected in their higher prices.
One thing I do have to give props to Function of Beauty for is their customer service. I reached out after my first formula was a dud (left my scalp greasy), and they offered to reformulated it for free. Unfortunately the second formula still didn't work, but I appreciate their efforts to make things right.
UPDATE: I tried Function of Beauty again in 2019, and the formula has improved significantly, partly due to me knowing which hair goals to select.
Final Verdict
Packaging

Ingredients

Texture/Application

Performance

Price
Funky scent aside, I really happy with the shampoo, but I feel like I missed out on the full benefits of my custom formula by opting out of the mask and conditioner. Keep this in mind if you plan on trying them out! Since I've yet to find a shampoo I'm crazy about, I will be reordering the this when I run out, and I'll definitely pick up the scalp mask and conditioner next time around!