Are you guys wary of brands that are constantly hyped on Instagram? I definitely am, and it happens that Function of Beauty is one of them. So I'm here to spill the tea on their custom hair care range, plus how it compare to 2 other customizable hair care brands, Formulate and Prose.
Overview
Product Range
8oz shampoo/conditioner – $20 each (purple shampoo and co-wash are also available)
16oz shampoo/conditioner – $35 each
8oz/16oz combo – $43
8oz combo – $39
16oz combo – $49
3oz serum – $19
7.oz mask – $19
8oz leave-in conditioner – $19
Customization experience
A short 4-step quiz that allows you select your hair type, hair goals, scent, and color preferences.
Packaging
Clear plastic bottles with with your name printed on them. The shampoo/conditioner come with optional pumps, and they all come with cute stickers to decorate with.
08/05/20 update: The pumps on both my conditioner and shampoo bottles suddenly stopped working. I've readjusted my ratings to reflect this issue.
Scent
5 standard scents ranging from sweet to fruity to floral, plus extra seasonal scents. You can choose how strong you want the scent to be, with the medium being pretty strong already. You can also go fragrance-free. The scent would apply to all products in your order.
Color
The only brand that allows you to customize the product color. You can select from 7 colors or go dye-free. You can select the colors individually for each product.
How to properly customize your formula
I first tried Function of Beauty years ago when they were the first custom shampoo and conditioner on the market. I was disappointed by the results, but their customer service was kind enough to reformulate free of charge, and I wasn't even working with them then, just a regular customer.
Fast forward to last year, they reached out for a collaboration and I agreed. I've already tried Prose and Formulate and wanted to see if Function of Beauty has improved since its early days.
Their hair quiz is super simple, just 3 questions about your hair profile, then select 5 desired hair goals.
Important: focus on your scalp care goals and what you want for your roots!
Think about it, you're mainly applying shampoo to clean your scalp and roots. If you pick goals like "deep condition" or "fix split ends" that focus on your hair, you can end up with oily and flat roots from products that are too heavy.
I have slightly oily roots, frizzy + colored + fine + naturally wavy hair, so my hair goals were nourish roots, soothe scalp, color protection, shine, and strengthen. They're relevant from roots to end and less likely to contain oils that will flatten my hair.
This is where I prefer Prose and Formulate's more guided consultation process that asked about specific hair concerns. Allowing users to openly select goals can result in products that just don't work!
Function of Beauty Shampoo + Conditioner
With my goals set correctly, I actually enjoyed the shampoo this time around. The texture is creamy but lathers and rinses well. It made my hair feels clean but a bit knotted afterwards, and this is when I apply the conditioner near the roots.
Remember, this is what my products focuses on, and the instructions also said to apply from the roots down. Following these directions I've noticed more balance in oil production and increased hair growth in the long run!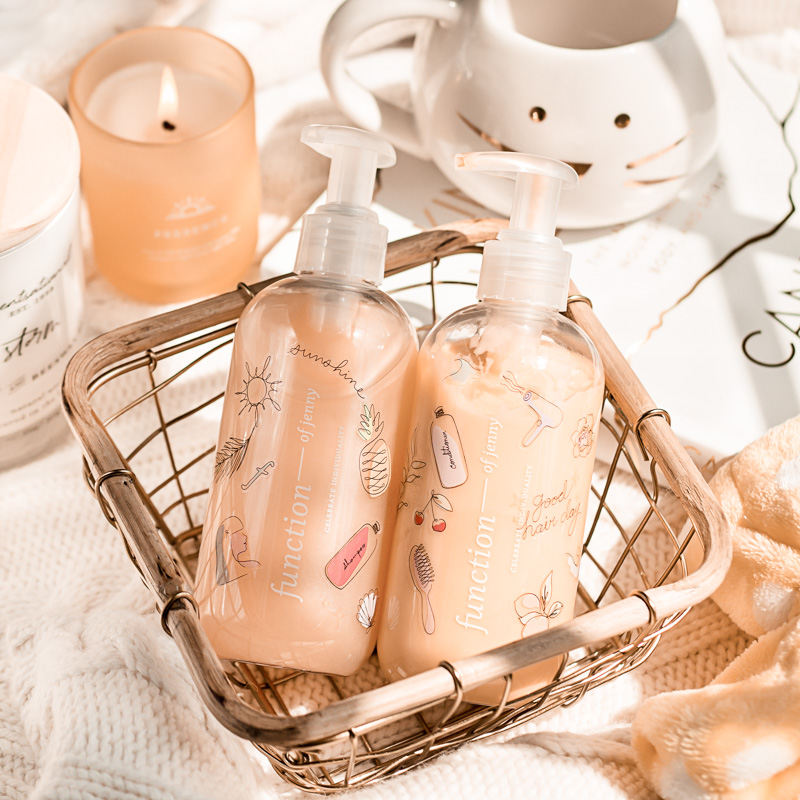 Once dried, my roots feel fresh and balanced but my hair feels slightly dry. On the plus my color has stayed fresh longer. The results remind me a lot of the Formulate shampoo, but make it cute with fun colors and stickers.
I find that the two work best together. If I use the shampoo alone my scalp feels a bit drier and actually gets oilier quicker. Not a fan of being forced to use two products to get ideal results.
Can Function of Beauty cause hair loss?
There have been reviews from other users seeing increased hair loss after a few months of use. Personally, I have not experienced this, however it's definitely possible if you use a formula that doesn't work with your scalp type.
However I wouldn't put the blame on the consumers – it's the brand's job to educate the users so they can make informed decisions. Having a vague quiz that let's users select any hair goals is a little lazy in my opinion.
Function of Beauty Hair Mask
Finally, something for my dry ends! It has a lush and rich texture but doesn't weigh down my hair. The formula is created using the same quiz results but removes any scalp/root goals and focuses on nourishing your ends.
I found this to be an above-average mask. It made my hair feel smoother and softer, but not as much as other wash off treatments I've tried. I think the results could've been better if we could select separate goals for the mask.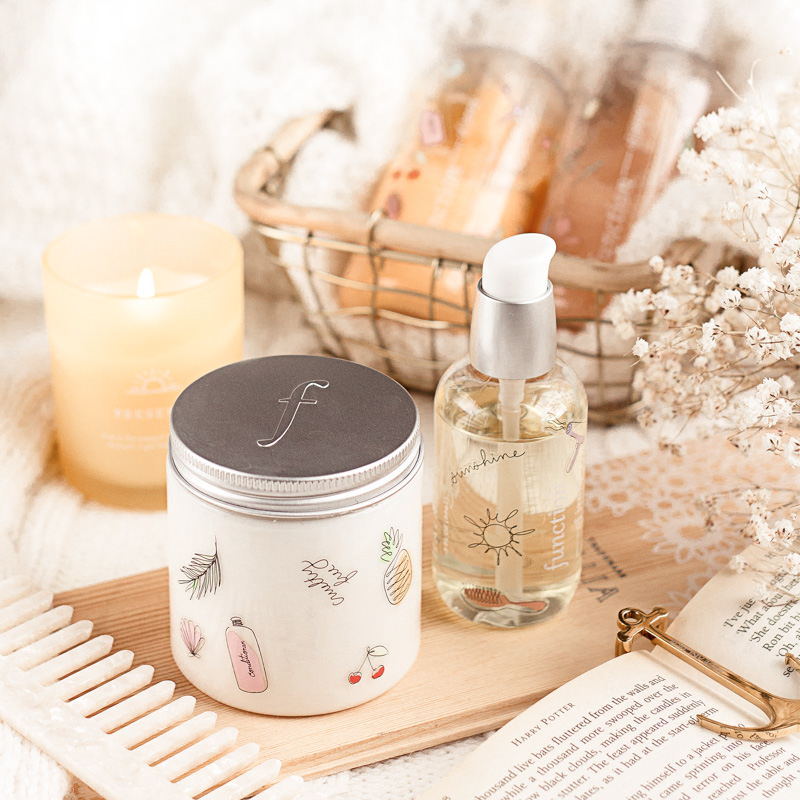 Function of Beauty Hair Serum
My favorite product from the brand! Just a small amount left my hair frizz free with a great shine, all without weighing them down. Love how the delicious smell lingers in a subtle way too. People won't smell it from a mile away but they'll get a whiff when they're right next to you.
I've also used this on damp hair in place of my usual hair oil and it did a great job of hydrating and softening my hair. For those who don't want to use a million hair products, this little bottle will do it all.
Function of Beauty vs Prose vs Formulate
I compared the brands briefly in my Formulate review, so this comparison is going to focus on their product lines:
Formulate
Shampoo checked all the marks I was looking for: balance, volume, color maintenance.
Conditioner was terrible, it actually made my hair drier.
No masks available
No leave-in treatment available.
Has the best prices when ordering products individually.
Prose
Shampoo gave great volume, but my scalp did feel a little tight and itchy initially. Noticed balancing effects with long term use.
Conditioner was average compared to conventional brands, and still not nourishing enough for my dry ends.
Customized mask made my hair so soft each time, the results were similar to using Olaplex!
Offers a hair oil and leave-in treatment, but I haven't tried either.
Highest cost per oz
Function of Beauty
Shampoo works best with conditioner, results are similar to Formulate's. Used alone my scalp is more prone to imbalance.
My conditioner works great on roots but offered average results when used on ends.
The mask did help moisturize my ends, but I prefer the results from my regular masks.
Hair serum adds incredible shine without weighing my fine hair down.
Has the best prices when ordering sets, masks/treatments are much more affordable than Prose.
You're reading it!
Are personalized products worth it?
I love the idea of being able to customize your hair care, but in reality, I think the results are a mixed bag. After trying all 3 brands, I can see the benefit of personalized shampoos if you struggle to find options that fit both your scalp and hair needs (oily roots + dry hair anyone?).
As for the other product categories, I honestly don't think they're worth it. I'll stick to my current masks from Amika and Sachajuan, but will eventually repurchase the Function of Beauty hair serum because I love the shine it adds.
If you have unique hair needs that you feel like regular products can't meet, custom products are a great option. But if you already have products you love that work for you, I say keep using them!
Final Verdict
Packaging
Ingredients
Texture/Application
Performance
Price
Looking at everything, I would say that Function of Beauty offers the best value and selection of products of the 3 brands. With their super cute packaging, I can see why they're a social media favorite. However their short and open hair consultation can lead to users creating a product that just doesn't work, and why I had a bad experience with them the first time.
Once you have a good understanding though, I do think their personalized shampoo and conditioner set is nice and fun to use. Make sure you add on the serum too, that for me is the star of the whole line!
FAQs
Is Function of Beauty good for hair?

Good is so subjective, especially when you are determining the formula based on your quiz results! Like I said earlier, if you select goals focused on your hair instead of your roots, you're going to hate your shampoo, and vice versa for conditioner. However if you make the right selections, you can see good results with their products.

Does Function of Beauty use sulfates?

Their products are made without sulfates, parabens, phthalates, and are vegan and cruelty-free. You also have the option of making them silicone-free, dye-free, or fragrance-free.

Is Function of Beauty hair mask worth it?

While the mask was nice, I didn't think it's better than non-customized options I've tried. There are a ton of options out there for dry, damaged, and colored hair, there's really no need to go with a customized option.