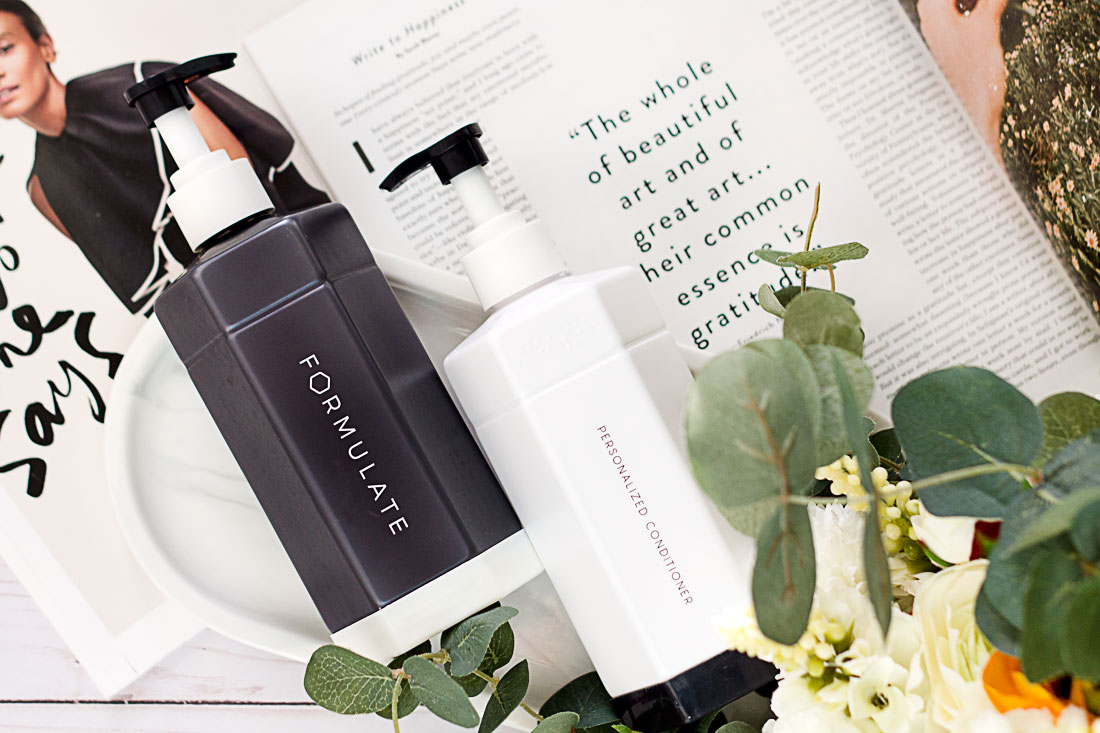 Last updated on January 2nd, 2021
01/02/2021 UPDATE: It seems that Formulate's customer service has gone downhill since I last tried them. Negative reviews are being ignored, and instead customers are posting about their poor experiences here. This is extremely disheartening, and I will be updating the ratings to reflect these changes.
I reviewed the personalized Prose shampoo a while back, and now I'm ready to share my experience with a third custom hair care brand: Formulate.
For those of you not familiar with personalized hair care, there are now a few brands (3 that I'm aware of) that will formulate (hehe) custom shampoos and conditioners based on your hair and scalp's needs. If you've tried a million shampoos and nothing seems to work, personalized is definitely the way to go. The question is just which brand.
The Formulate Experience
If the Functions of Beauty consultation was too generic and Prose's was too wordy (not necessarily a bad thing in this case), the Formulate consultation is the perfect middle ground. They look at your environment, lifestyle, current hair + scalp condition, and hair care goals – all which impact the key ingredients in your shampoo and conditioner.
The formula is already paraben free, sulfate free, and cruelty free, and while there's no fragrance-free option, their scent selection is excellent. I chose Green with Envy, which is a refreshing and beautiful green tea + honey blend. You can also opt for the strength of the scent, great if you're sensitive to scent or if you want the fragrance to linger all day.
Overall a positive experience, plus I love that you can easily chat with their support team and chemist if you have any questions!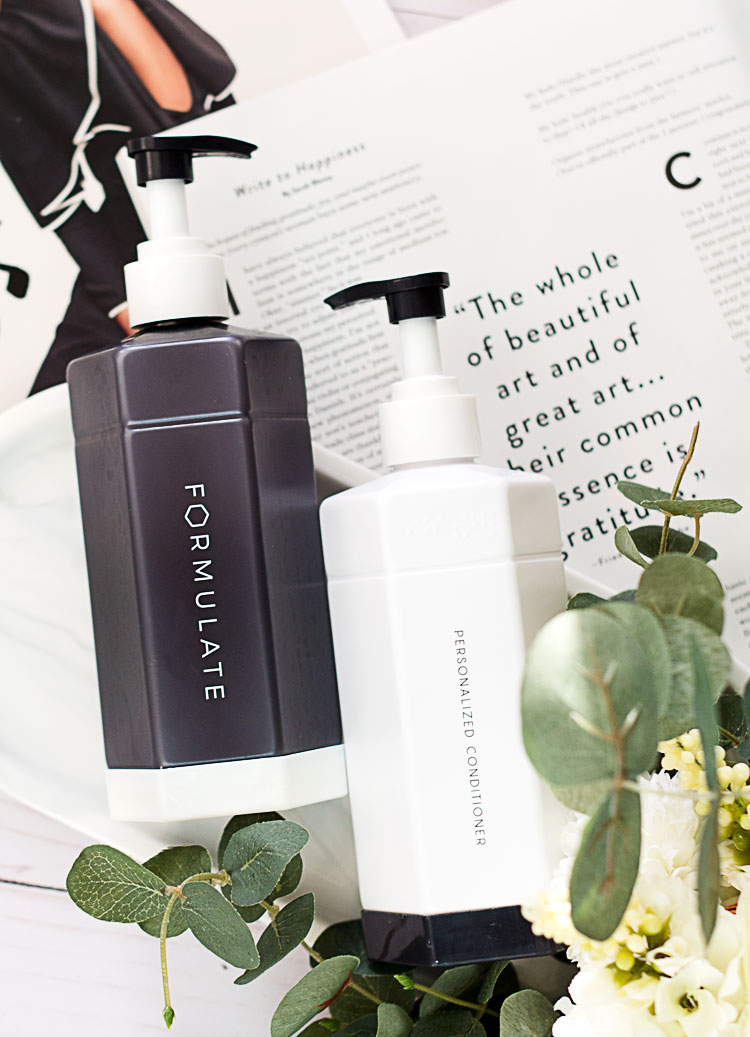 Formulate Shampoo + Conditioner Review
Packaging

Sleek geometric pump bottles that would look elegant in any bathroom, plus with braille for the visually impaired. 10/10 for the thoughtful and beautiful design. I also love the large 14oz bottles, it means repurchasing less often, which means less waste. Yay for eco-friendliess!

Scent

There are 7 to pick from, ranging from fresh to floral to fruity. I don't get a distinct green tea or honey scent from Green With Envy, but it's beautiful and fresh nonetheless. Tidal is your typical "ocean" scent and a good unisex option, though I was hoping to get more coconut notes.

Texture

Both are on the lighter side. The shampoo lathers wonderfully, but the conditioner doesn't have the usual slip found in conventional products since it's silicone-free.

Price

$49 for both, or $29 for just the shampoo or conditioner. Both come in 14oz sizes. only.
So for my Formulate formula, I focused on replenishing, lengthening, color protection, increasing shine, and scalp health, and let's just say that the shampoo nailed it. I raved about it as one of my recent hair care favorites, because it's everything I wanted from my Prose shampoo minus the initial scalp tightness.
The Formulate shampoo has also helped maintain my hair color, which after 6 months usually turn 50 shades of orange, but so far so good. Something else I noticed is that my hair has grown longer than it's ever been able to, though that may also be the vitamins I'm taking. Either way, hair loss is slightly minimized, and that's always a welcome change!
Now the conditioner….there's a reason I don't use them, because they do nothing for my strands. I tried the Formulate Conditioner in place of my hg Sachajuan Hair Repair, and sadly it made my hair significantly drier. Not sure if it's conditioners in general or this specific formula, but Formulate's support was fantastic and sent me a reformulated conditioner asap in hopes of improving the situation.
Sadly Formulate's customer service has gone down hill, and it seems like issues with products are no longer being addressed. Please see comments for reviews from users.
The second Formulate conditioner was definitely better. Still not as smoothing as Sachajuan, but for a conditioner, it's not bad. It leaves my hair slightly shinier, smoother, and softer compared to sans-conditioner, which is impressive since the formula is silicone-free. If I use conditioners in my routine, this would be a great replacement, but don't expect this to take the place of more intensive hair treatments.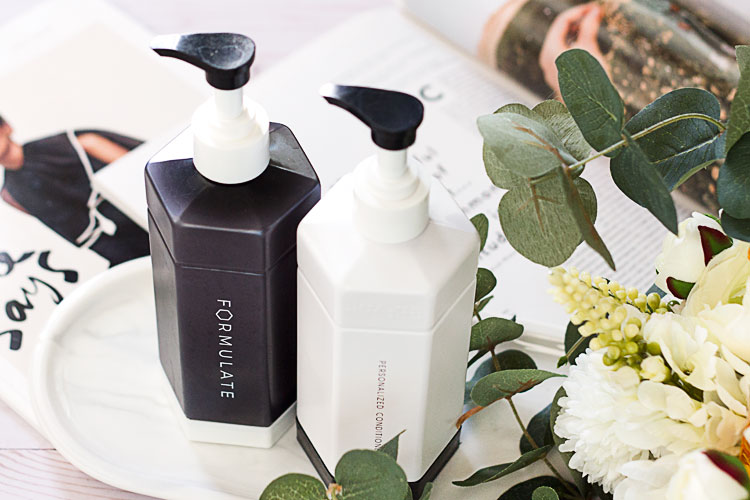 Formulate vs Prose vs Functions of Beauty
Formulate
Thorough consultation that looks at all the major factors
7 scents available, can select strength of scent
Shampoo and conditioner only
Best value when ordered individually (14oz for $29)
Formulated in San Francisco
Ships to the US only
Shampoo is fantastic
Prose
The most detailed consultation that considers *everything*
Only 3 scents and fragrance-free option available
Includes shampoo, conditioner, hair treatment, and oil!
Highest cost per fl oz
Formulated in NYC
Ships to the US only
LOVE their hair treatment, shampoo is nice too, but pricey
Function of Beauty
Short and easy consultation
Select from 7 colors (including dye free) and 6 different scents (including fragrance free)
Shampoo and conditioner only
Best value when you order a set ($49 for 16oz duo)
Formulated in NYC
Ships to US, Canada, UK, and Australia
I will say that all 3 companies offer fantastic customer service and are more than happy to reformulate in case the products don't work out, so kudos to them. Also free US shipping, woohoo!
Final Verdict
Formulate Shampoo + Conditioner
Packaging
Ingredients
Texture/Application
Performance
Price
Overall I'm really happy with my Formulate experience, especially their shampoo. If I was rating the shampoo alone, it would be a 9+ for sure, but the conditioner just isn't enough for my hair.
To be fair, all the personalized conditioners from the 3 different brand I've tried fell short of my expectations, and I think it's because my hair needs more than just conditioner. Luckily I'm able to reorder the Formulate shampoo on its own, which I will be doing next time. And yes, it has dethroned the Prose shampoo, though I'm still a fan of Prose's custom hair masks.
However it seems their customer service has gone downhill since and issues with unsuitable formulas are not being addressed. As such, I will no longer be recommending their products.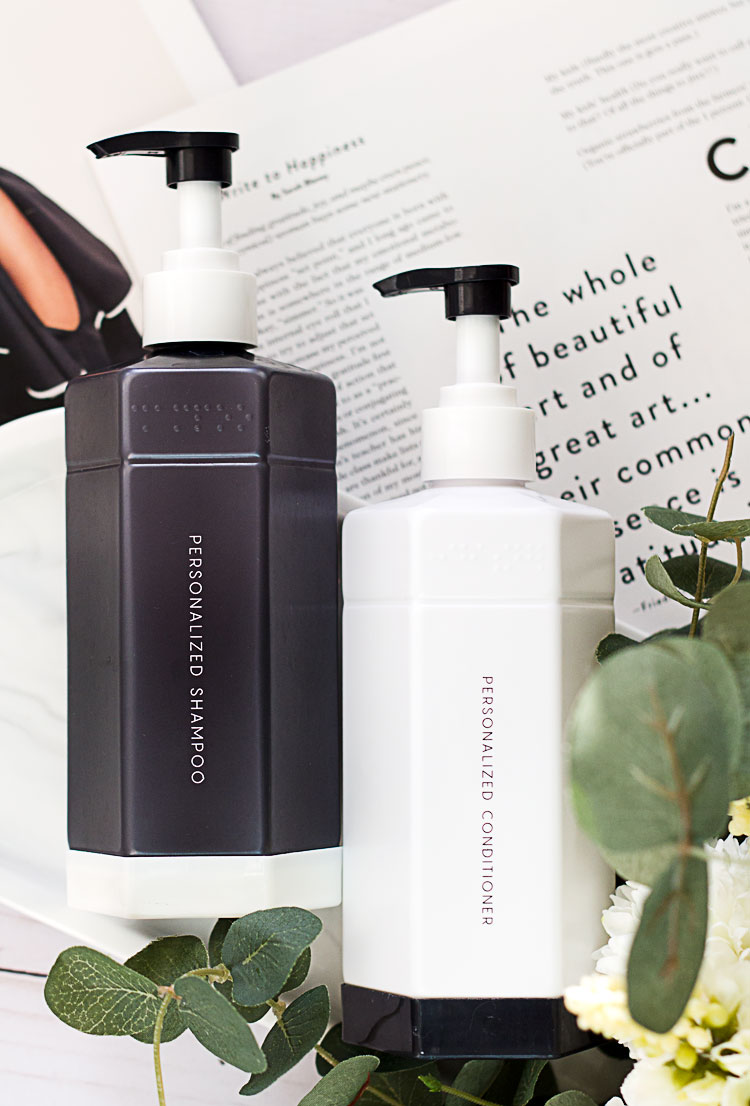 Did you enjoy this post?
I share first impressions, product comparisons, and more skincare tips regularly on Instagram! Learn about products first and get a bonus dose of daily fluff! 😸
Follow Now