For years the Klairs Supple Preparation Facial Toner was my favorite, followed by the recent Tunemakers Concentrated Moisture Lotion, but now the Laneige Cream Skin Refiner takes the crown.
Quick Summary
Unique cream-in-toner formula makes this incredibly moisturizing without being too heavy.
Super versatile – can be used as a toner, emulsion, or for lotion masking.
Moisturizes well and helps prep skin for subsequent products.
What is it
A hydrating cream-in-toner formula that provides ample moisture to the skin at the very first step of your skincare routine.
Ingredients
water, butylene glycol, glycerin, meadowfoam seed oil, 1,2-hexanediol, polyglyceryl-10 stearate, glyceryl stearate citrate, sodium stearoyl glutamate, inulin lauryl carbamate, glyceryl caprylate, ethylhexylglycerin, propanediol, disodium edta, camellia sinensis leaf extract, tocopherol

Best suited for
Dry skin look for a moisturizing toner or combo/oily skin looking for a lightweight moisturizer. Normal skin can use this as an emulsion.
Things to note
It's alcohol and fragrance-free.
Scent
None. This literally smells like nothing.
Texture
Like skim milk. Super lightweight, but you can feel the slip and moisture on your skin once you massage it in.
Finish
No noticeable shine after one layer, but depending on your skin type, it can start looking dewy with more layers. My combo skin is able to handle two layers without issue.
Where to buy
$22-$33/150ml on Stylevana, eBay, and Sephora
$24 on YesStyle for the mist (5% off with code GEEKYPOSH)
Why it's not your average toner
If you just go by the ingredient list, this toner doesn't seem like anything special, and the only two antioxidants are listed last. But as I've come to learn about Amorepacific (Laneige's parent company) products, they're so much more than just sexy ingredients.
There's a jar of cream in ever bottle.
Amorepacific spent 19 years researching and developing their Cream Blending Technology™, which can melt cream into a watery liquid texture, giving us the refreshing texture of a toner but with the moisture power of a cream.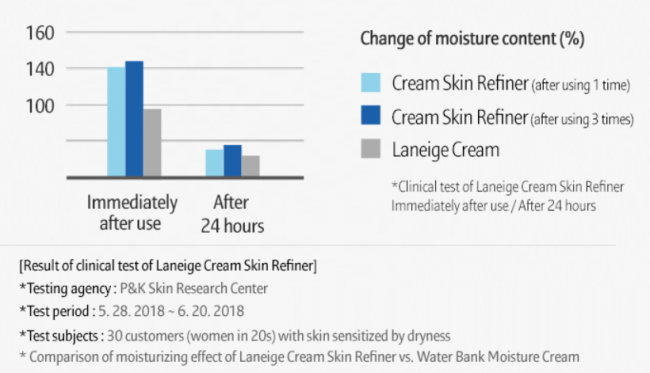 From my experience with the brand, they do not mess around when it comes to product formulas. You can learn more about their meticulousness in my Amorepacific Essential Creme Fluid review, and you'll know why I'm a big believer in their technology.
White tea instead of green tea
Both green and white tea come from the camellia sinensis plant, but the Laneige Cream Skin Refiner specifically uses the latter because it's the less processed compared to green tea, which means higher level of antioxidants1.
For example, white tea only uses the the buds and baby leaves of the tea plant (because they have higher EGCG levels2), and then they're naturally dried instead of steamed or fired3. The white tea is then cold brewed, which also helps maximizes its antioxidant levels4.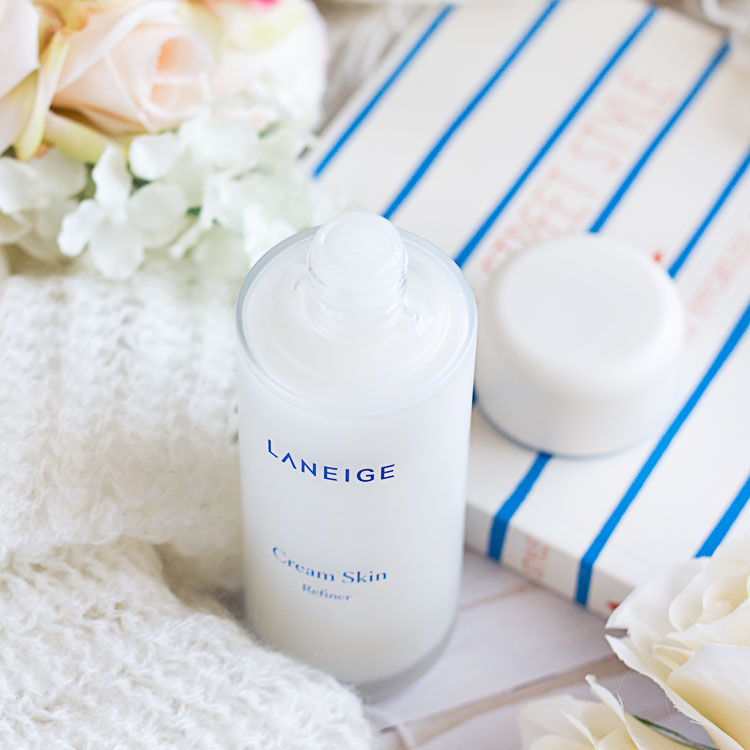 How to use it
Depending on your skin type, you can apply multiple layers of the Laneige Cream Skin Refiner as a toner to moisturize dry skin, or just one layer as your moisturizer for super oily skin.
You can also lotion mask with this by soaking a few cotton pads and applying them on your drier areas.
I personally like applying a single layer of this all over, then reapplying just on my cheeks between skincare steps to create that moisture sandwich. Yum.
Need more ideas on how to use your toner? Here are 4 ways you can use them
Usage experience
I shared a first impression just a week ago on Instagram and I usually wait 2-3 more before posting a blog review, but the results from this product were pretty much instant: noticeably softer, smoother, and plumper skin.
My skin looks like I've been sheet masking every night, and the results are even more noticeable when I actually do sheet mask!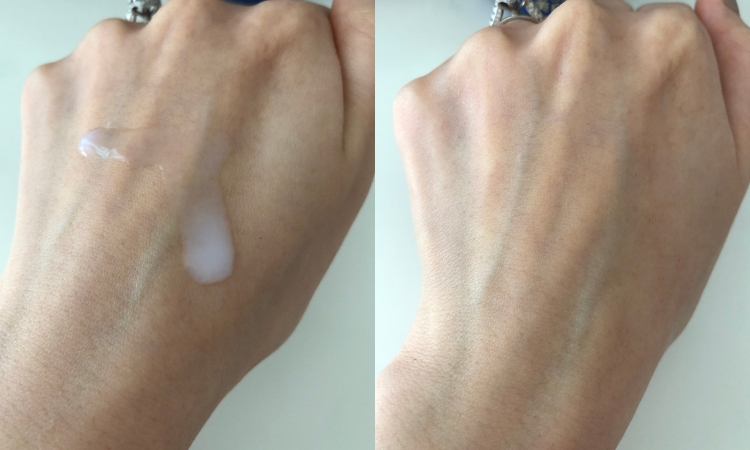 These results lead me to believe that applying the Laneige Cream Skin Refiner first actually helps subsequent products absorb better and increase their efficacy.
Keep in mind this is purely subjective, but the concept is similar to Albion's milk-first-lotion-second approach: that if we restore the correct water and oil moisture balance to the top layer of our skin, it can help subsequent products permeate better.
It's not just marketing fluff either, according to dermatologists, the oil molecules can act like little Trojan horses to trick the skin into letting in active ingredients5!
Used alone it's already fabulous, but I've also been mixing in my Tunemakers Ceramide 200 Essence to get that extra boost, and ugh my skin loves this combo so much that now it's my favorite step of my skincare routine. So, so, so good.
Laneige Cream Skin Refiner Toner vs Mist
Yes Laneige has released this incredible toner in mist form, and let me just say, it's even better than the original!
The bottle is smaller, but the fine mist makes it easy to apply the product evenly onto the skin. I love misting a fine layer after my essence and before my serums, and another layer right before applying my moisturizer. This method also makes the product feel less heavy on the skin.
Final Verdict
Packaging

Ingredients

Texture/Application

Performance

Price
Whoever says toners are optional has NOT tried the Cream Skin Refiner because it's is so simple, yet so good. Its only promise is to hydrate, and damn does it do a good job at that. Since all our skin could benefit from hydration, this is a product I'd recommend to everyone! It's been a while since I've been this excited about a skincare product, but guys, this one is a winner.
However now with the mist available, I will be repurchasing the mist going forward. Same product, even better application method!
Article Sources
To keep my content accurate and trustworthy, I rely on peer-reviewed studies, articles from reputable academic institutions, and quotes from certified healthcare professionals to back my claims. No woo-woo clickbait nonsense here!