Has anyone not heard of the SK-II Facial Treatment Essence at this point? It's probably one of the most famous skincare products out there, and also stupid expensive, along with everything else from the brand.
So the million dollar question: are SK-II products actually worth it?
I've tried 11 SK-II products at this point, so here's my roundup of which products are actually worth buying, as well as where to buy them to get the best deal. But first, let's talk about the "miracle" ingredient and the star in all SK-II products: Pitera.
What is Pitera essence?
The Myth
In a quest to find the next it skincare ingredient, scientists noticed that the hands of aged sake brewers were super soft and youthful, and deduced this was all due to the yeast produced during the sake fermentation process. After researching 350+ strains for over 5 years, they finally found the one – Pitera.
The Facts
Its official name is Galactomyces Ferment Filtrate, and while it's not as well studied as star ingredients like retinol or vitamin c, the research so far is promising:
There's 92.7% of this in their essence, and it's also listed as the top, if not top 3 ingredient in all their products, so props to SK-II for that. BUT, if you have fungal acne, I would be careful of Pitera because it could make your situation worse.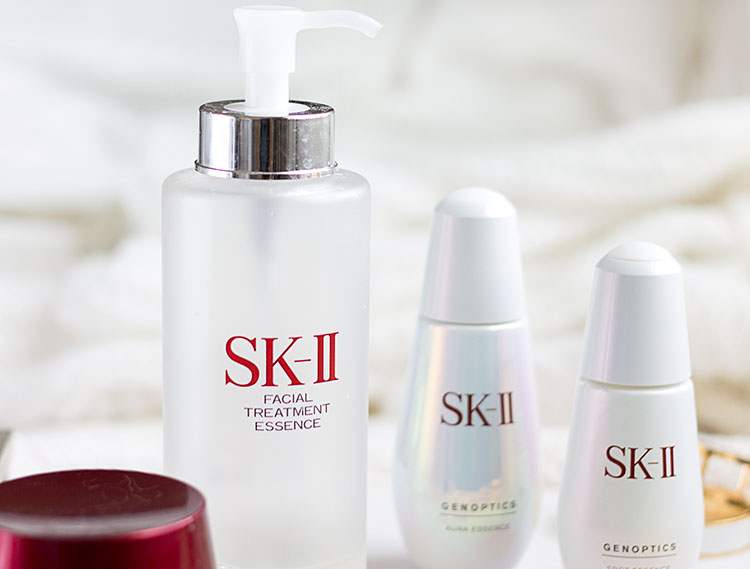 Products worth buying
Facial Treatment Essence
One of my favorite products of all time, it's done a great job of refining and brightening my skin, and it feels just like water on the skin. It doesn't smell great, but it's a small flaw given the amazing results.
→ $64-$99 for 75ml at MyHuo, Alaso, Yesstyle, Cosme-De, Sasa, b-glowing, Sephora
Genoptics Aura Essence
I've since discovered the Neogen Real Ferment Micro Serum which works just as well at a fraction of the price!
Nicknamed the lightbulb serum in Asia, it not only looks like a light-bulb but makes your skin glow like one too! Like I thought the FTE was great for brightening but this look my skin to a new level. The texture is creamy, but not heavy, and layers well under products.
→ $191-$240 for 50ml at MyHuo, Alaso, Yesstyle, Cosme-De, Sasa, b-glowing, Sephora
Facial Treatment Clear Lotion
This is similar to the FTE but with lower Pitera % and added AHAs (citric, lactic, and malic acids) + BHA (salicylic acid) to gently exfoliate the skin. While this doesn't brighten as well as the FTE, it's great keeping your skin soft and smooth!
→ $49-$76 for 160ml at MyHuo, Alaso, Yesstyle, Cosme-De, b-glowing, Sephora

Worth trying if you have the $$$
R.N.A.POWER Airy Milky Lotion
Such gorgeous texture. It's light, creamy, but still super moisturizing, keeping my skin super soft and plump. However given the price, I definitely would've preferred to see more results, hence it's more of a nice-to-have rather than a must-have.
→ $29-$160 for 80ml at MyHuo, Alaso, Yesstyle, Cosme-De
Facial Treatment Cleanser
Ok so I'm kinda torn with this one, because the tiniest amount creates a rich lather that leaves skin not just clean, but noticeably brighter. But goodness the price is high for a cleanser, so if you're not printing cash, it's better to spend your money elsewhere.
→ $48-$75 for 100g at MyHuo, Alaso, Yesstyle, Cosme-De, Sephora

Facial Treatment Cleansing Cream
Another one I have mixed feelings about. This has the texture of cold cream, but emulsifies beautifully and rinses clean, leaving my skin so soft and balanced. I actually enjoy this more than the cleanser, but again, it's a lot of $$$ to spend on something that stays on your skin for 30 seconds.
→ $56-$65 for 80g at MyHuo, Alaso, Yesstyle, Cosme-De
Genoptics Spot Essence
At first I thought this was useless, but it's actually helped fade some of my more recent dark spots! Very few products have managed to do that (sorry, vitamin c just doesn't do it for me), so I was impressed. I would only recommend this if you're struggling to find a discoloration correcting serum that works.
→ $173-$225 for 50ml at MyHuo, Alaso, Yesstyle, Cosme-De, Sasa, b-glowing, Sephora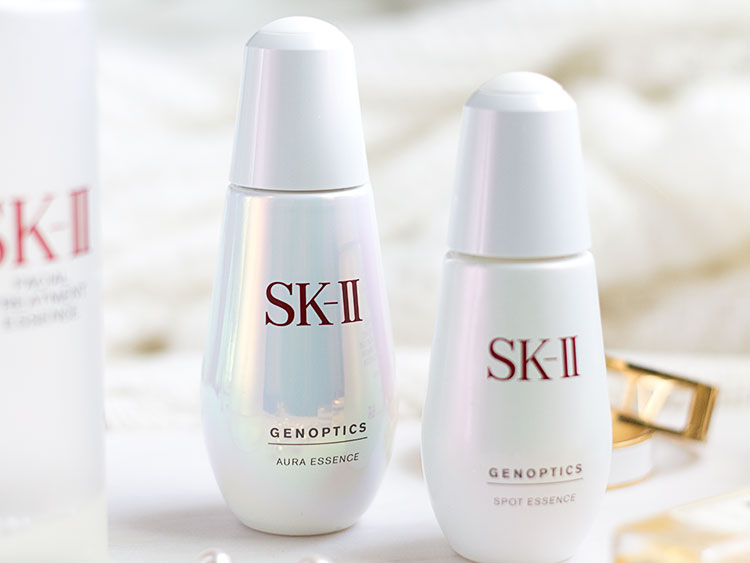 Save your money, pass
R.N.A.POWER Eye Cream
A nice creamy eye cream, it's rich without being too heavy, so you don't have to worry about milia. It does keep the eye area hydrated and fine lines at bay, but….so do other eye creams that are more affordable.
→ $89-$135 for 14.5ml at MyHuo, Alaso, Yesstyle, Cosme-De, Sasa, b-glowing, Sephora
Facial Treatment Sheet Mask
Nicknamed the "ex-boyfriend mask", I'm assuming because it makes you look so good your ex will regret breaking up with you? This is essentially the FTE in a sheet mask form, and but ugh. The mask material is super thick, doesn't fit well, and honestly I noticed zero difference after using it. None. I get better results with a dollar sheet mask!
→ $108-$135 for 10 masks at MyHuo, Yesstyle, Cosme-De, b-glowing, Sephora
R.N.A.POWER Radical New Age Cream
So this is like the Airy Milky Lotion, but heavier and richer. The texture isn't uncomfortable, but it's definitely for dry skin types. Result wise it's err, moisturizing, and that's it? Which is pretty disappointing for the price.
→ $129-$230 for 80ml at MyHuo, Alaso, Yesstyle, Cosme-De, Sasa, b-glowing, Sephora
R.N.A.POWER Essence Serum
I'm starting to think the R.N.A.POWER Line is might not agree with me, because this serum definitely didn't. Not that it broke me out or anything, but I saw no results after finishing the bottle either. So sad.
→ $144-$195 for 50ml at MyHuo, Alaso, Yesstyle, Cosme-De, Sasa, b-glowing, Sephora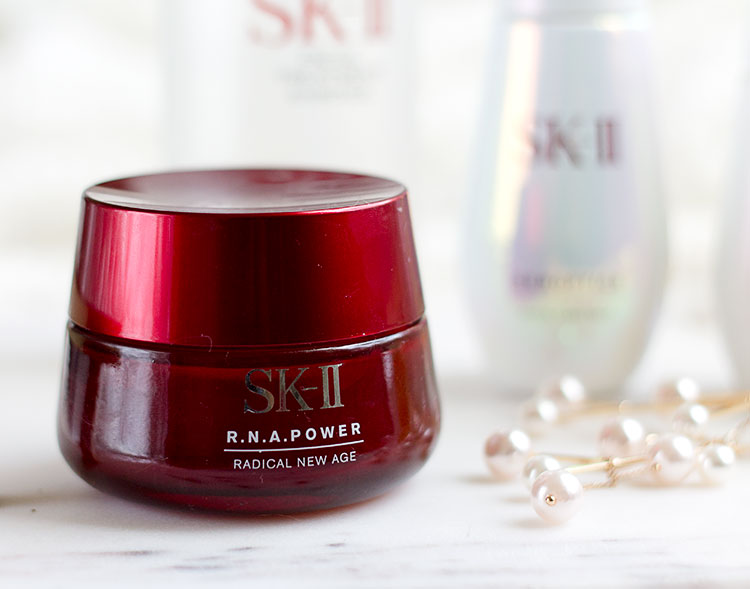 Best places to buy SK-II products
Now if you're ready to splurge, don't just buy them from Sephora or any department store, otherwise you're overpaying. Here is the list of retailers I recommend, from cheapest to most expensive:
In Japan – It's always the cheapest to buy products in their origin country, plus with beauty products you can get a tax refund! Department stores often have deals and can be generous with their GWP, so make sure you ask!
Duty-free stores in airports – Depending on your luck they might have deals or extra sales going on. I saw an extra 20% off when using Visa card deal in Incheon airport, and for most I always see them giving away travel sets with purchases.
Costco – Yes that's right, Costco. They often have the 330ml SK-II FTE available for just $199.99, which is actually cheaper than the prices I saw in Taiwan. Yes it's still a lot, but the bottle lasts me a year with generous daily use!
In other Asian countries – Ok so technically I've only bought SK-II products in Taiwan but I assume prices would be similar elsewhere. Same deal, lots of GWP, especially during annual sales, and while prices aren't as low as Japan, it's still better than North America. See my Taipei Shopping Guide for more information.
For the online retailers I'm also listing their prices of the First Treatment Essence for comparison:
| | | |
| --- | --- | --- |
| MyHuo | Taiwanese retailer. I've ordered here before and highly recommend them for their great prices and free worldwide + expedited shipping on orders $100+. The site is in Chinese, so you might need Google Translator. | $25.23 for 50ml |
| Alaso | Taiwanese retailer. Very similar to MyHuo, with free worldwide + expedited shipping on orders $100+. | $64 fo 75ml |
| YesStyle | Hong Kong retailer, but with warehouses worldwide and free shipping for orders $35+. Currently SK-II products are 20+% off, plus get an extra 5% off with code G2GQ7K. | $64.88 for 75ml |
| Cosme-De | Hong Kong retailer. Free worldwide shipping on orders $79+, $140+ for Canada, but can be slow. Often has extra discount codes. | $67 for 75ml |
| Sasa | A reputable Hong Kong beauty retailer with free worldwide shipping on orders $75+. I've ordered here before multiple times. | $180 for 230ml |
| b-glowing | Frequently has sales from 20% – 30% off, generous GWP, and free shipping for orders $75+. Currently you can get 30% off orders $600+ with code STOCKUP30 and get a gift set worth $250 with orders $200+ | $69.3+tax for 75ml (sale price) |
| Sephora | Great return policy, and you'll be on your way to VIB or even Rouge in no time with a few SK-II products. Purchase during their VIB sale for 15-20% off. | $79.3+tax for 75ml (sale price) |
SK-II is often excluded from department store sales but occasionally Saks and Neiman Marcus will have gift card events that equate to around 25-30% off, which is pretty good if you're already a frequent shopper there.
Hope you found this post helpful, and let me know if you have any SK-II favorites!