Even for a shopaholic like me, between not knowing what to get and fighting the crowd, last minute holiday shopping can be pretty overwhelming.
So why not shop online? See that would've been the smart thing to do, especially during Black Friday/Cyber Monday sales, but let's face it, way too many of us save this task until the last day possible. Given the short timeframe and delivery delays around holidays, it can be dangerous as you risk the gifts not arriving on time or worse, not at all how you expected from those online photos. Mall shopping is probably be your best option at this point, and don't forget, there are benefits to shopping in person!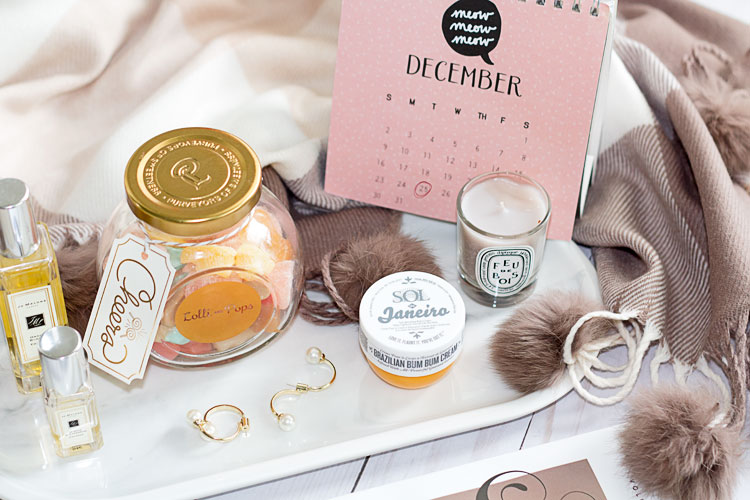 Today I'm partnering with Westfield Montgomery to share my tips on how to not only survive, but get the most out of your last minute holiday shopping experience. Of course I will include a his + hers holiday gift guide, with the "his" list compiled by my husband for an actual perspective of what guys want, not what we think they want!
Holiday Gift Guide For Her
I tried to pick items that would appeal to people with different interests and hobbies, so whether you're shopping for family or friends or coworkers, I hope you'll find something here for your recipient. FYI all these items are available at Westfield Montgomery, and as always, I never recommend anything I wouldn't buy myself!
If you want more beauty picks, my Sephora Sale Skincare + Makeup Guide features sets with products I personally love and recommend. No guarantees that they're all still available, as a few sold out during the sale.
Holiday Gift Guide For Him
Yes my husband picked all these out himself, and wrote the description for each one. And you thought I had expensive taste, lol. Enjoy!
Making the most of your holiday shopping experience
Try to make a list – Any shopping trip is always easier when you make a list in advance. You don't even have to list the specific item, it could be something generic like "body care" or "scarf", but it'll help narrow down the places you need to visit. Hopefully we've helped you out a bit with our suggestions above?
Visit stores with more options – In case your attempt at list-making failed, plan to hit up stores that carry a large variety of products so you can buy gifts for as many people as possible at one place. Think department stores (Nordstrom is my favorite!) or lifestyle stores like Urban Outfitters. For beauty gifts, Sephora is the obvious choice. Hallmark is another great option – did you know they sell decor, books, and stationary in addition to cards? Of course if you enjoy spending hours perusing every store, feel free to dismiss this tip.
Take advantage of the concierge service – Believe it or not they offer more than just directions to lost shoppers. One of particular interest to us: gift suggestions! The Westfield Guest Service Ambassadors are familiar with all the stores and can recommend the best places to shop for the people on your list!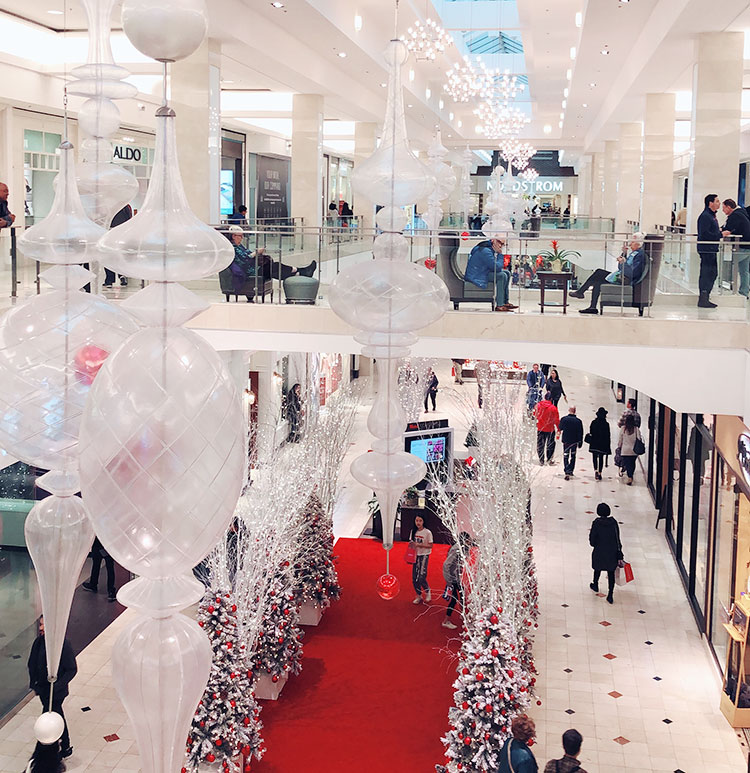 Go early on weekends to avoid the crowds – The best time is actually weekday mornings, but that's not feasible for most of us. You'd be surprised by the number of people doing last minute shopping after work, plus if you're already tired, the trip would only be more tedious. If you skip sleeping in, you just might finish your shopping before the late afternoon crowd get there!
The nicer the mall, the better – If you're already braving the crowd, may as well make it worth the effort and go to the nicest mall possible. You'll get better store options (crucial for tip 2), better concierge service (see tip 3), festive holiday decor, and even the chance to take pictures with Santa, which btw, can make for great minute greeting cards!
Treat yo'self – Yes this trip is mainly to shop for others, but if you happen to see something that sparks joy in the process, get it! It doesn't have to be something big or even a physical object. It could mean stopping for some coffee, bubble tea, or even a small dessert (love Shilla Bakery)! Or make it a real treat yo'self experience by getting a manicure or facial afterwards! How can you not look forward to that?
Remember to take breaks – Especially if you're shopping with young children. You might have the stamina to keep going, but the little one is probably exhausted and hating their lives right now. Many malls, including Westfield Montgomery, have play spaces and family lounges where both kids and parents can relax for a bit to catch their breath. Also don't forget to take food breaks!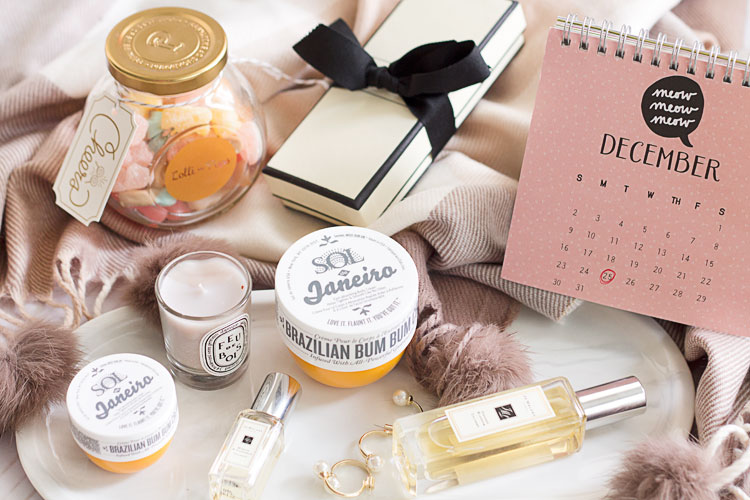 I hope you found the guides and tips helpful, and for those of you who still haven't done your holiday shopping yet, you've got just over 2 weeks left, good luck!