With the online shopping's convenience, super fast and free delivery (Amazon prime same day shipping spoils me), and nearly limitless product selections, shopping in store sounds almost archaic and counterintuitive. But even with all these benefits, there are times when it just makes more sense to shop in person.
I won't go into the obvious like grocery shopping or the need to try out clothes and shoes in store. This is a beauty blog, so we're going to talk specifically beauty shopping in store, and why you'll want to do it for the following scenarios:
1. When scent is involved
Until we figure out a way to emit scents via our computers and phones, the best way to shop for anything scented is in store. That means candles, perfumes, and your body care products. How many times have you read a scent description online, took an actual sniff, and was like "woah, NOT what I expected!" ????????‍♀️
One of my favorite stores to visit for all things scented is Lush. It smells incredible the minute you walk in, and I love being able to actually see and smell the products for myself. So often I end up falling in love with a scent that I never would've cared for from its description alone! This weekend I picked up a few bath goodies during my Westfield Montgomery IG Takeover adventures:
2. When color is involved
Yes I'm aware that we can see product shades perfectly fine online, but how that color actually looks on our face? That's a whole other question (and a damn important one too).
You can spend hours looking all the online swatches, only to find that the product looks nothing like that on you, especially when it comes to lipstick and foundation. Even with new technology like Sephora's "try it on" feature, I can tell you that the colors will still look drastically different in person.
But with a helpful SA and/or some trial and errors in store, I'm able to quickly find shades that actually look good on me, some of which I'd never have picked up just from browsing online:
3. For new releases
One thing that helps makes online shopping significantly easier are the reviews. Without seeing and trying a product in person, I rely on the feedback of those who have, and generally I find them to be pretty accurate. But with new releases, reviews are limited and 99% are usually from bloggers who received PR samples. While most of us strive to always provide honest feedback, there are also a lot of bloggers who will always say "OMG I LOVE THIS IT'S IS AMAZING EVERYONE BUY IT NOW" to everything, and it's misleading to say the least.
I usually avoid new releases, but I've had a few on my wishlist and finally got to try them out in store:
4. For discovering underrated products
Just because it's not talked about doesn't mean it's bad, but it's hard to know for sure just by browsing online. That's why every time I shop I make an effort to try out some less talked about products. Sometimes they are duds, but sometimes they turn out to be incredible.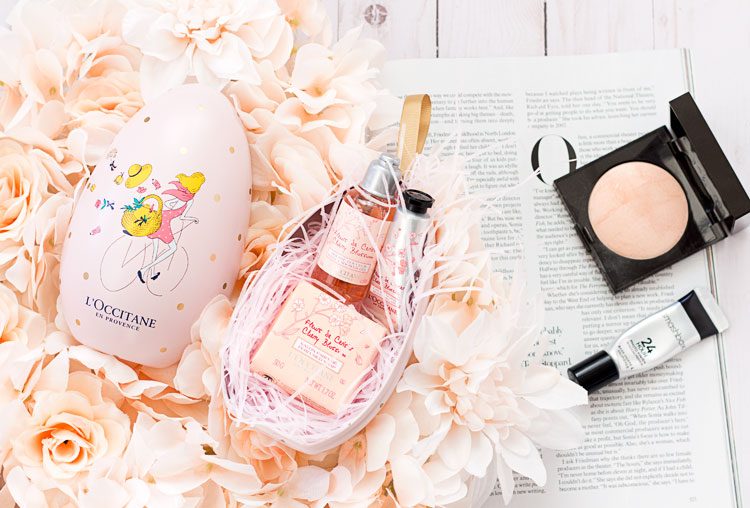 5. For the customer service
If you're at a loss of what to buy or need some product recommendations, a great sales associate can make such a big difference to your shopping experience. In case of my Jo Malone experience, I never would've known which scents mixed well with which, so having an expert around really helps! Plus, you can always ask Sephora SA's for samples of any product in store, which is 1000x better their sample selection online, where I never get the samples I request anyways ???? In addition, most stores offer generous return policy, especially Nordstrom and Sephora. Can't say the same about online retailers, many which require you to pay for return shipping (if they even allow returns that is).
Asides from smaller indie or Asian brands, I'm able to find all the other brands I love at my local Westfield Montgomery mall, which I've been going to since I was 17. Sure you can buy them online too, but when it comes to the above situations, I wouldn't have without checking the products out in person. And if I'm already there, well why deny myself the instant gratification? ???? Plus at when times products do sell out online, but there's a good chance it's still available locally, or if you build a rapport with your SA, they can hold it for you!
Of course, having a mall/plaza with the right stores (aka at least 1 well stocked Sephora and 1 nice department store) is key, so I do feel very lucky that Westfield Montgomery is just 10 minutes away. We do have another mall that's 5 minutes away but my god that mall is so sad I get a little depressed every time I drive past it. /endrant
Hope you enjoyed the post, and if you're a US resident be sure to enter the #BeautyandBalance giveaway on @westfieldmontgomery for a chance to win my curated beauty box worth $200+! I do apologize to all my international readers, I promise I'll personally host a similar giveaway after I hit my next milestone on Instagram!