Ah yes, that lovely time of the month with many as names – Aunt Flo, shark week, the Red Wedding (high five GoT fans!) – as symptoms, which range from mildly annoying to downright agonizing.
While a quick solution is to pop pain killers around the clock to get through the misery, today I'd like to share my alternative remedies that have helped me overcome my period pains.
The thing is that my cycles weren't always this painful. In fact they were symptom-free up until college, then came the cramps, and by the time I started working it had evolved into a full-blown nightmare.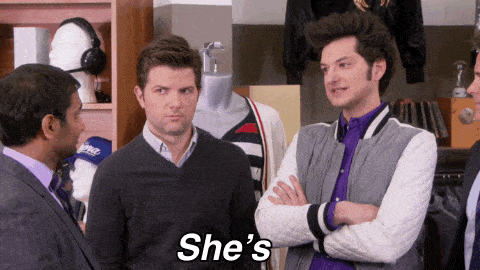 But with these products/supplements, my cycle has actually been quite tolerable these past 2 months!
Yogi Tea Women's Moon Cycle
This contain herbs like dong quai (used frequently in traditional Chinese medicine to replenish and increase blood flow) to help promote a healthier cycle. A week before my cycle I'll drink 2 cups of this a day (using 1 tea bag), then I'll drink this for a week after my cycle ends. I've found it helps reduce bloating and that feeling of heaviness in the abdomen area. It has a very herbal taste and not pleasant by any means, so I'll sometimes add honey or black sugar to it.
← $4/16 at iHerb
Yogi Tea Women's Raspberry Leaf
Raspberry leaf helps relieve menstrual cramps, which I get really bad cases of, so this tea is God-sent. I'll start drinking this a day or 2 before my period and throughout the first 2 days, and literally zero to very minimal cramping. This has a mild grassy taste to it, which I've grown to enjoy.
$4/16 at iHerb →
Yogi Tea Honey Lavender Stress Relief
I'm already a bit high-strung normally, and I get extra neurotic during my period so this tea is crucial for balancing my mood and calming me down. Again, it doesn't instant mellow me out but it does help me take the edge off. This has a nice soothing taste to it, and my husband will occasionally drink this whenever he feels stressed.
← $15/64 at Amazon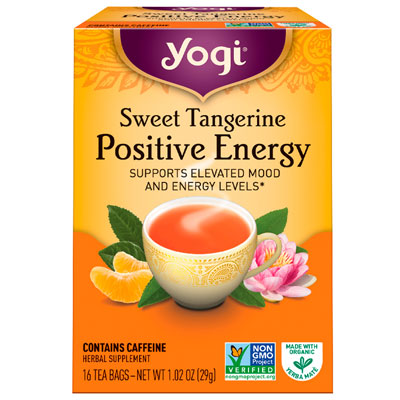 Yogi Tea Sweet Tangerine Positive Energy
So I've only started drinking this this month, but I've noticed that my mood is a lot more stable and I'm less prone to feeling depressed on days I drink this. Doesn't quite help with my laziness or creativity slump (suggestions anyone?), but at least I'm not hating life and telling everyone they can go jump off a cliff. Baby steps here. Plus this tastes absolutely yummy, definitely my favorite of all the teas here.
$15/64 at Amazon →
Ginger Tea
Ginger is considered a "warming" food in traditional Chinese medicine (TCM) and can help improve circulation to all parts of the body, including you know where. I personally love the taste of ginger and find its warming effects very soothing during this uncomfortable time.
When I'm not feeling lazy I'll actually boil sliced ginger roots in water and drink that with some black sugar. But when I'm lazy these tea bags will do the trick, and I'll still throw in some black sugar which contains beneficial minerals like iron and calcium which can also help ease period-related discomforts.
← $7/20 at Amazon
Adhesive body warmers
Quite popular in Asia, each warmer come individually wrapped and require a few rubs to get it warmed up. Once warm, these can last anywhere from 6-12 hours. The adhesive ones are perfect because you can stick it to your shirt (not on bare skin or else you might burn yourself!) and it'll keep your abdomen nice and warm, which helps with the cramps. I love wearing one to sleep because it'll keep the cramps away all night! A less travel friendly but more eco-conscious alternative is to use a rechargeable hand warmer, which provides relief faster but doesn't stay warm as long.
$21.94/30 warmers on Amazon →
No eating or drinking anything cold
This is rooted in the TCM belief that excessive "coldness" in the body can lead to poor blood flow, which then leads to bloating, cramps, soreness, and all sorts of fun stuff ???? I used to get by fine drinking ice water during my period when I was younger, but now it either worsens my symptoms or causes my cycle to end early, so I've cut it out all together.
← Free!
Also not to state the obvious, but if you're suffering from period cramps, also make sure that you're wearing something comfortable to easy your pangs of pain — that could be your favorite sweatpants, the baggiest t-shirt, or even some really comfy underwear that will protect you from period leaks. Nothing more embarrassing than leaving a stain on your own (or worse…someone else's!) furniture! ????
Traditional Chinese Medicine and PMS
Usually I like to cite scientific journals and research to back my claims, but when it comes to periods I'm a big believer in the traditional Chinese medicine philosophies of adjusting your diet and lifestyle to balance the "chi" or energy and blood flow of your body.
Furthermore, TCM proposes that a healthy cycle can have positive impacts on our overall well-being and our appearances (ie. our skin), which if you think about it, kind of makes sense. Our skin is not only a reflection of what we put on, but also our dietary and lifestyle choices, whatever they may be. And here you thought this post wasn't beauty related ????
Many people claim TCM to be pseudoscience, but if what you're practicing isn't actually harmful or illegal, then I don't see anything wrong with it, especially if it actually works.
For me TCM and alternative medicine have made a positive impact in my monthly cycles, whereas painkillers only addressed the symptoms and birth control gave me all sorts of side effects.
Even though these supplements and teas worked for me, I'd still encourage you to speak to your doctor or health practitioner first before trying them out, especially if you have any allergies or are on any medications.
Hope you found this post helpful and here's to more happy periods and less Red Weddings for all of us. Dilly dilly!