So it's been about 2 months since I hauled my Korean skincare products, so I've had time to use the products and see if they really live up to the hype. Sadly the Benton Snail Bee High Content Steam Cream was one that did not.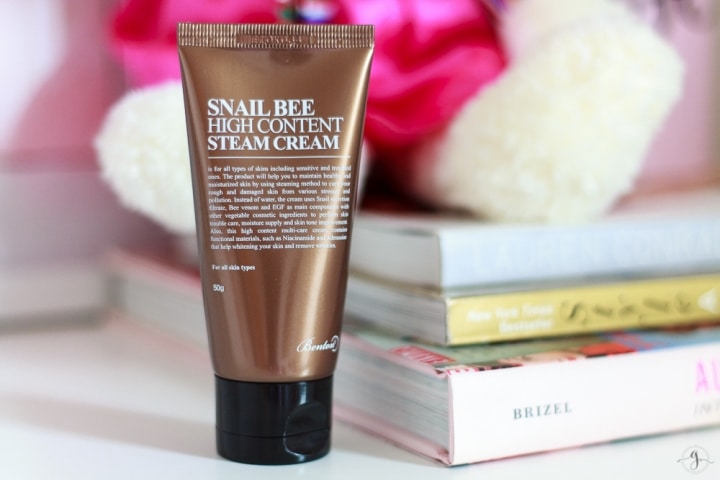 I first read about the Benton brand and their Snail Bee Steam Cream on Skin & Tonics, where Kerry raved about this product. Looking at at the ingredients, I was impressed myself, as there were plenty of excellent actives and not too many fillers .
Snail Secretion Filtrate, Glycerin, Butylene Glycol, Cetyl Ethylhexanoate, Cetearyl Olivate, Sorbitan Olivate, Sodium Hyaluronate, Niacinamide, Stearic Acid, Behenyl Alcohol, Phytosqualene, Human Ogliopeptide-1, Bee Venom, Arbutin, Adenosine, Sunflower Seed Oil, Safflower Seed Oil, Argan Oil, Glyceryl Stearate, Arginine, Carbomer, Urea, Tocopher Leaf Extract, Salix Alba (Willow Bark) Extract, Ulmus Campestris (Elm) Extract, Pentylene Glycol, Zanthoxylum Piperitum Fruit Extract, Pilsatilla Koreana Extract, Usnea Barbata (Lichen) Extract
While the packaging itself isn't very sexy, I give it points for the hygienic tube packaging. I don't understand why so many cosmetic companies insist on packaging their day/night creams in jars!
Now when I think steam cream, I immediately picture the SteamCream brand moisturizer (the ones that come in beautiful little tins), which has this lightweight yet luxurious texture and instantly soaks into your skin. Unfortunately the Benton Snail Bee High Content Steam Cream was nothing like that. Instead it was thick and surprisingly difficult to spread. On top of that, I had to really massage this product into my face for my skin to finally absorb it.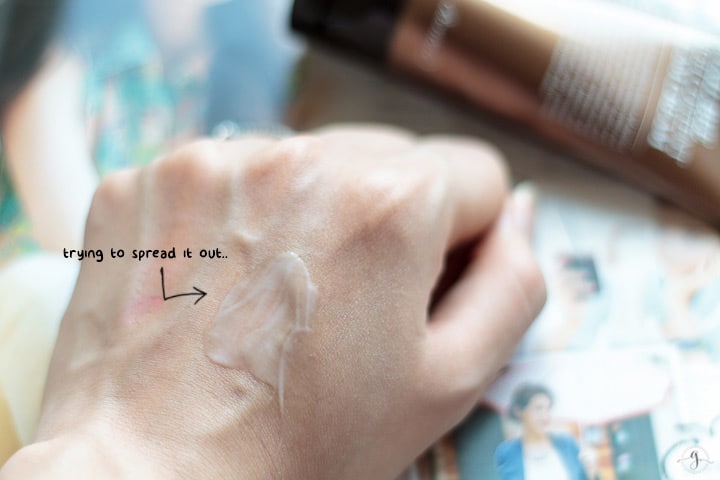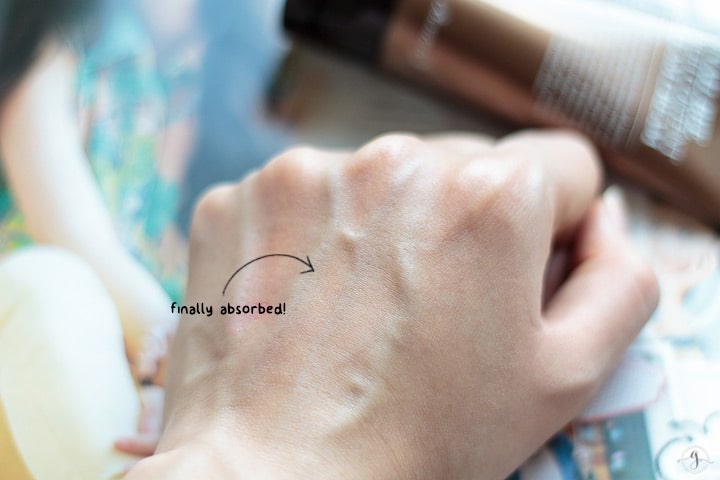 Sadly, even when the product seems to have absorbed it still feels really heavy. On top of that, it leaves behind this sticky residue, which I can't seem to make go away no matter how little of the product I use.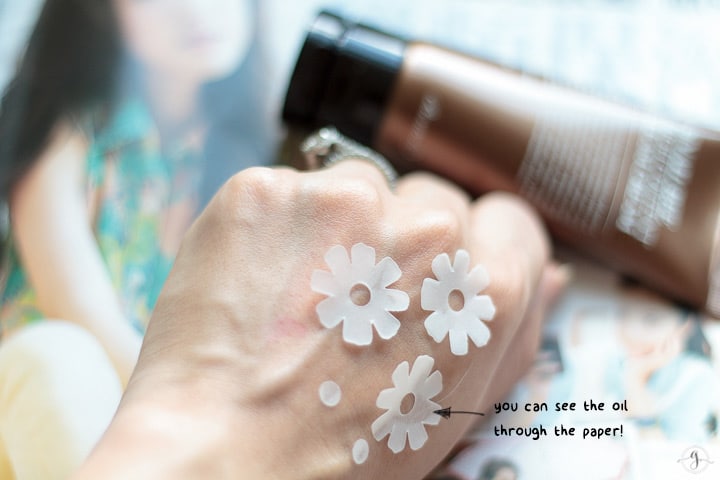 Disappointing consistency and post-application texture aside, the Benton Snail Bee High Content Steam Cream didn't wow me with any spectacular results. Given its thick consistency I use this only at night, and while my skin is brighter the next morning, I found that I got the same results from my Algenist Genius White Brightening Anti-Aging cream, which had a much more pleasant texture. Unfortunately I have not noticed any other positive results, so I've pretty much stopped using it when the weather got warmer. If it felt this heavy in the winter, I can't even imagine what it'll feel like in the summer!
Key Points
Excellent active ingredients with great potentials
Hygienic tube packaging
Thick texture suitable for dry skin only
Difficult to apply and absorb
Leaves behind a sticky residue
Final Verdict
Packaging

Ingredients

Performance

Price
Given this Benton Snail Bee High Content Steam Cream's impressive ingredients I was really hoping for more than just brightening effects. But I think the biggest deal breaker for me was the texture and post-application heaviness. Yes it was so bad that whatever benefits this product had - brightening, good packaging, reasonable price, etc. - just wasn't worth it. If you have dry or maybe even normal skin, you might have better luck with this, but I definitely don't recommend this for combination or oily skin gals.
Where to Buy
Cosmetic Love – $17 – Free worldwide shipping and earn points for every purchase. Orders come with a lot of samples, and they have new sales every week.
W2 Beauty – $15 – Free worldwide shipping and frequent sales. Get $5 off your first order with promo code 119681001
Further Reading