When it comes to Korean beauty products, Klairs is one of the brands that really stand out to me. I've had great success with their Gentle Black Sugar Scrub and their Gentle Toner, so when I was given the opportunity to try out their BB cream and concealer, I couldn't say no.
The Klairs Illuminating BB cream has been available for a while now, and apparently is one of the top 5 bb creams in Korea! It contains SPF40 PA++, which is a nice bonus, but you should still apply your regular sunscreen. It also promises brightening, anti-aging, and oil-control properties, but like the SPF, you'll need to apply a LOT of product to really see those effects.
The Klairs Creamy & Natural Fit Concealer is a new addition to the line and promises natural coverage with a hydrating formula. Like all Klairs products, the concealer uses natural ingredients that's gentle enough for even sensitive skin. While I don't have sensitive skin, I am curious about its "natural coverage" claim as it seems almost like an oxymoron.
The bb cream packaging was underwhelming for me, and I'm not a fan of the toothpaste tube as it's difficult to squeeze out the product unless you store the tube cap down. However, I've learned not to judge a product by its packaging, and surely enough, the product didn't disappoint. It gives sheer-medium coverage and a really natural finish, which is what a bb cream should do.
The Klairs Concealer comes with the standard doe wand applicator, which works well for me. I do wish the tube wasn't opaque so you can actually see the product (I'm weird like that), but it's not a deal breaker by any means. The concealer itself is creamy yet not oily. It doesn't cake at all, even when layered over my under-eye area!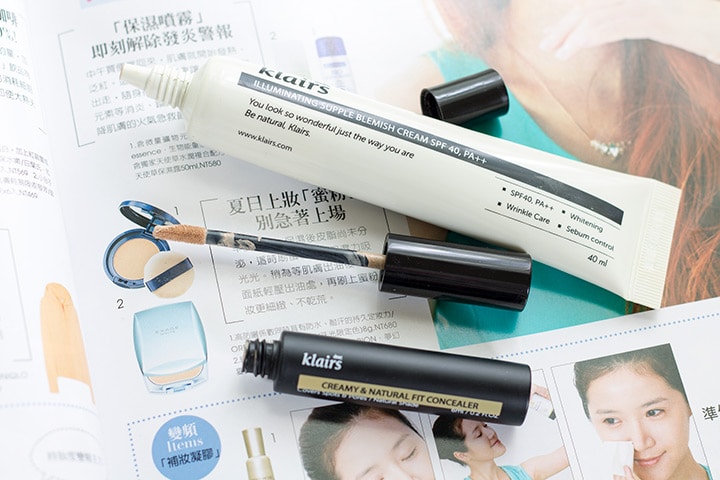 A potential issue with the Klairs BB cream is that it only comes in one shade. Luckily it's a perfect fit for my NC20 skintone. It's slightly warmer than other bb creams I've tried before (which is good as I have warm undertones), and I can see it working well for NC15 – NC25 folks.
Much like the bb cream, the Klairs Concealer also comes in just one shade. Again, this was a perfect fit for me in terms of covering up blemishes, dark spots, and under-eye dark circles. And by perfect fit, I meant it did one fine job covering those up.
Anyways, enough chatting, now to see some results!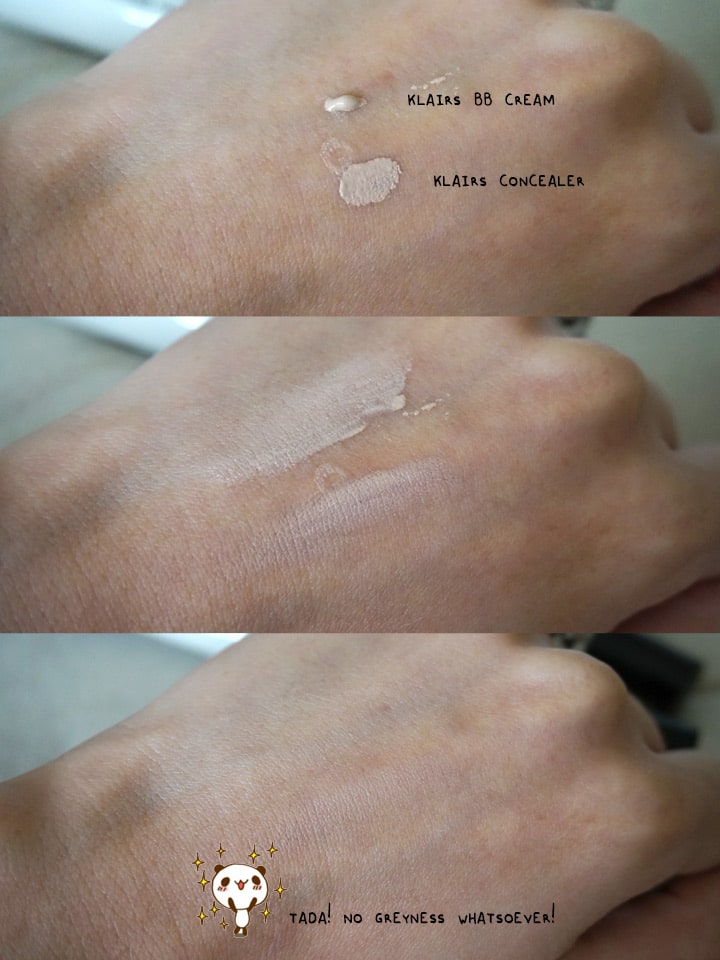 Overall I really loved the Klairs BB cream. It's easy to apply and does a great job of evening out my skin and covering minor blemishes. It's not one bit cakey nor is it too oily, making it suitable for most skin types, including my combination dry. The finished look is completely natural in terms of coverage and color, something many bb creams claim to do but fail to deliver.
The Klairs Concealer is just as amazing, especially when paired with the bb cream. While I would've desired a little more coverage to completely hide my pesky dark spots, I'm impressed at its ability to cover up as much as it did. The texure and finish is similar to the bb cream – natural, not cakey, and perfect for an everyday look.
Summary
Packaging
Performance
Longevity
Price
I'm pretty darn impressed with both items. I didn't expect to be, but I am. So if you're on the market for a bb cream or a concealer, or you just want to be wowed, give them a try, you won't be disappointed.
Where to buy
Wishtrend – $35.98 for both – follow me on Twitter to get the latest coupon codes!