This is a question that goes through everyone's mind when they're purchasing a beauty product for the first time: should I purchase the inexpensive, drugstore brand or the upscale, expensive brand? After years of trying out both high-end and low-end skincare products, I'm going to breakdown for you which are splurge-worthy, and which aren't.
This is the scale I'll be using:
** Definitely splurge-worthy, 99% of the time you get what you pay for
* If you can afford it, go with an expensive brand for the bougie experience and slightly better results
* You can't go wrong either way, it's totally up to you
* Go with the cheaper options, or buy the expensive brands when they're on sale
** Totally splurge-unworthy, there's no reason to pay more other than to be extra
Makeup removers
I've tried Lancome, Clinique, Neutrogena, Almay, Pond's, Biore, and CVS's makeup removers. Do the high-end brands work well? Absolutely! What about the drugstore brands? They get the job done just as well. There are some slight differences still (packaging, ingredients, etc), but performance wise there is no significant difference. My favorite makeup remover to this date is the Bioderma Sensibio, which is definitely more drugstore than high-end.
Read also: Which first cleanser do I need? 7 types of makeup removers compared
Face wash
After trying out several high end face washes, I've concluded that both get my face just as clean, and their main difference is in the experience. First of all, realize that a lot of the high-end brands and drugstore brands are owned by the same company (e.g. L'oreal owns both Lancome & L'oreal), which means that the difference between their 2 product lines is that the high-end one includes better ingredients and newer technology – none of which really matter when it comes to face washes, because the anti-aging/brightening ingredients don't stay on your skin long enough to do squat.
The only ingredients that matters are the BHA and/or AHA, which helps get rid of dead skin cells, and can be found in a myriad of drugstore cleansers. However it's important that the face wash is low pH for the actives to work, plus it's better for your skin overall.
If you're concerned with harsh ingredients in drugstore products, you'll be happy to know that there are now plenty of brands that use gentle ingredients. CeraVe and Simple are two that come to mind.
So why would you ever buy expensive face washes? Because some of them feel like mini spa sessions, and who doesn't like to treat yo' self? I've used both high end and drugstore face washes, and honestly there are great products in both price ranges, so pick one that you love and your skin loves!
Exfoliants & scrubs
For physical scrubs, 100% go with high end options. Drugstore brands *cough* St. Ives *cough* like to use walnut shells which sound good, but can actually cause micro-tears on your skin, leading to inflammation. Definitely not what a scrub should do. High end brands typically use finer particles that are gentler on the skin, think of the difference between fine and rough sandpaper.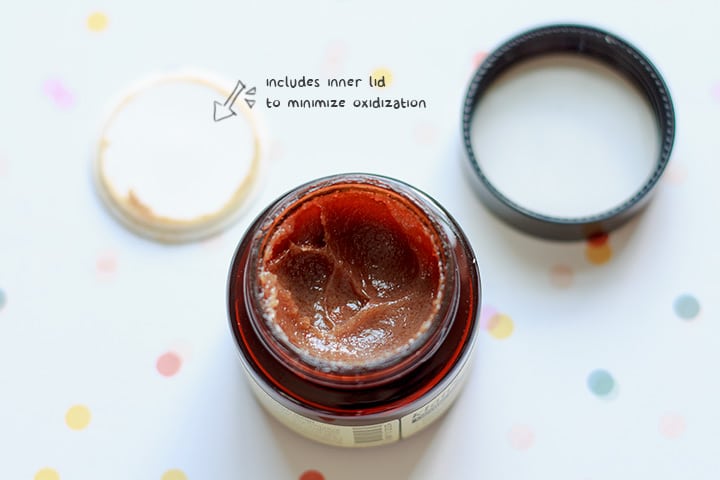 With the arrival of The Ordinary and Cosrx, you can now get great chemical peels & exfoliants at drugstore prices. I still think high end brands offer better formulas and ingredients (and thus results), but they're not absolutely necessary.
Further reading: The AHA moment: 13 exfoliant for baby smooth skin
Sheet masks
I don't get what high end brands are doing with sheet masks, but they're doing a pretty awful job in my opinion. $20+ for a single sheet that delivers the same results as my drugstore sheet masks? For shame!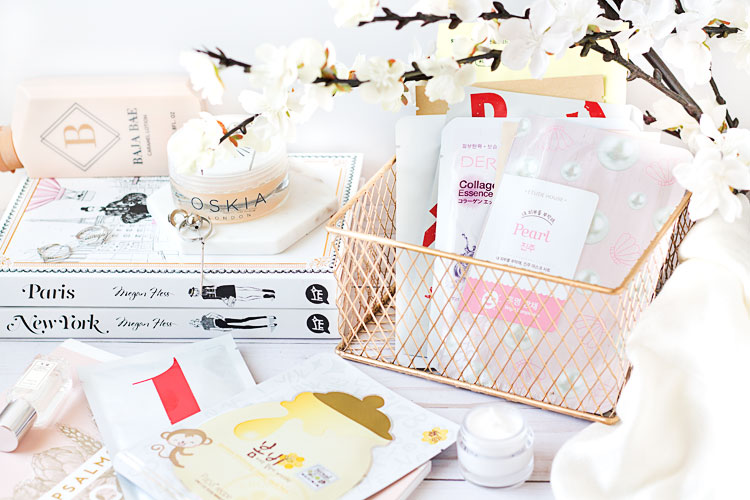 The only high end sheet mask that's impressed me so far are the Instytutum Sheet Masks, but otherwise I rely on my trusty Asian brands: My Beauty Diary, My Scheming, Common Labs, and Papa Recipe are just a few with fantastic sheet masks that don't cost an arm and a leg.
Further reading: $2 indulgences – my top 5 affordable sheet masks
Wash off masks
The truth is there aren't too many drugstore masks available, and most that are are usually deep cleaning mud masks. These absolutely get the job done when you're on a tighter budget, but if you can, splurge on these for better ingredients, which do matter because unlike face washes, the masks will stay on long enough for the ingredients to make a difference.
Plus you'll find more variety with high end brands: exfoliating, detoxing, nourishing, anti-aging, hydrating, you name a feature, and there's probably a mask for it. Not to mention, the usage experience with these pricier masks are usually much better (better scent, better texture) than their drugstore cousins, which can be a big deal if masking is part of your pampering routine.
Further reading: The non-sheet mask roundup: 10 masks for every skin situation
This is it for part 1, part 2 of the skincare edition and the makeup edition will be coming soon!