This is a continuation of the Is it worth it? Skincare edition part 1 in which I share my opinions on which skincare products I think are worth splurging on and which aren't. This time I'll talk about toners, serums, moisturizers, and eye cream.
A review of the scale I'll be using:
** Definitely splurge-worthy, 99% of the time you get what you pay for
* If you can afford it, go with an expensive brand for the bougie experience and slightly better results
* You can't go wrong either way, it's totally up to you
* Go with the cheaper options, or buy the expensive brands when they're on sale
** Totally splurge-unworthy, there's no reason to pay more other than to be extra
Toners/Mists/First Essences
For me the 3 products are interchangeable in that they're the first step of our post-cleansing routine and both help prep the skin for subsequent products. While their main goal is to hydrate, we're hardly satisfy with just that – we want brightening, anti-aging, soothing, and all these great benefits too!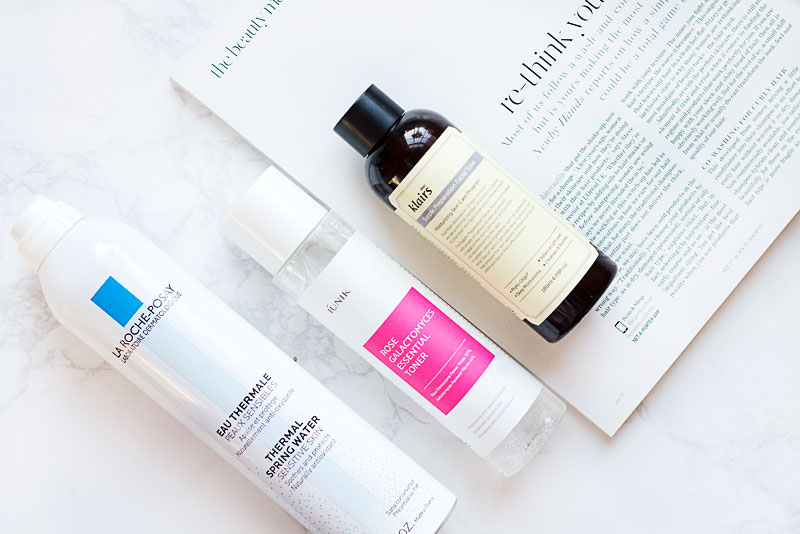 While high end brands definitely include some great ingredients and have lovely textures, you can still find some wonderful toners at drugstore prices, especially within Korean brands. I use and love a mix of both expensive af SK-II First Treatment Essence, the simple La Roche-Posay Thermal Spring Water, and toners in between. If you want to get more out of your toner/mist/FTE, go with a higher end brand, but otherwise you'll do just fine in the $20~ range.
Further reading: The one toner I can't live without (and 4 ways to use it)
Serums
If there's any skincare product you should really splurge on, it's your serum. A serum is like a vitamin pill – it offers a strong concentration of necessary nutrients for your skin in just a tiny dosage. Obviously ingredients and technology plays a key role here, hence why it's worth paying the extra $$ for better formulas and actives.
Yes you can buy a $10 serum from The Ordinary, but the reviews have been mixed, and the founder is kind of a nutcase. My point is there are absolutely cheap serums with seemingly good ingredients, but we have no idea the quality nor the % of the key ingredients. Hyaluronic acid is lovely for the skin, but I doubt a serum with mostly water, emulsifiers, and 0.001% HA will deliver the same results a serum with higher HA %.
Moisturizers
My thoughts on moisturizers have changed throughout the years, in that I've come to realize their main purpose is to keep the skin hydrated, that's it. Your skincare concerns should mainly be addressed by your serums and maybe your toners/FTE. And to keep your skin hydrated, you really don't need $100 cream, you can do just fine with even a $1 jar!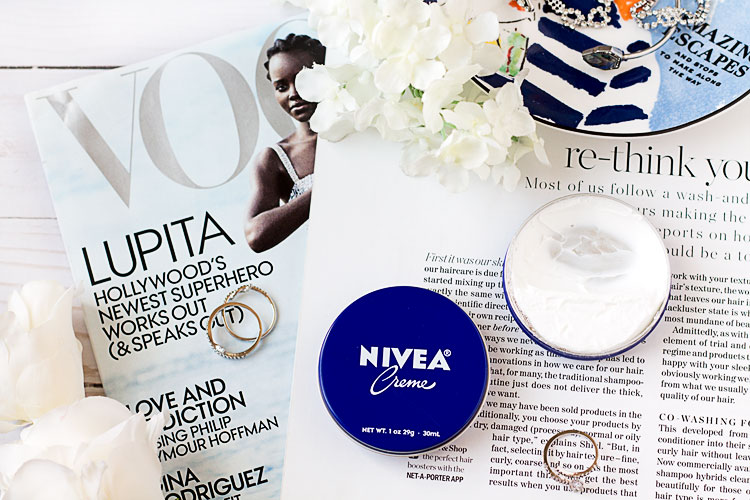 Cerave also makes some lovely moisturizers with ceramides and essential fatty acids to reinforce your skin's natural moisture barrier, and you can get a large jar for under $15! That's not to say high end moisturizers aren't nice though, because they are. They typically have better textures, formulas, and ingredients, though the improvement might not always justify the huge jump in price.
If you want to give your routine that extra boost, by all means splurge on a high end moisturizer, just know that you can get a perfectly great one at a fraction of the price.
Eye Cream
I won't go into the whole debate on whether or not eye cream is necessary, but if you're in the camp of pro eye cream (like me), then by all means splurge. This is definitely a case of "go big or go home".
I haven't tried any drugstore eye creams myself, and I have no intentions to, because one: they're already pretty pricey, and two, if I'm going to pay this much for a product, why not invest in something better?
The skin around your eyes are the most delicate on your face, because they don't produce any oils, so they need all the extra love they can get. Plus when it comes to aging, the eye area is the first to show signs, so personally I'd rather drop the $$ where it matters.
This concludes the skincare edition of the series. I hope these reviews were able to help you in shopping for skincare products. Remember, these reviews were shaped largely by my personal experiences, so they might not necessarily be true for everyone.