It's that time of the year when I start doing my favorites series, and this year I decided to include a new category: non-beauty lifestyle favorites! Yes I know this category is ridiculously broad and includes a bazillion products, so you know if something is listed here it's pretty friggin' awesome.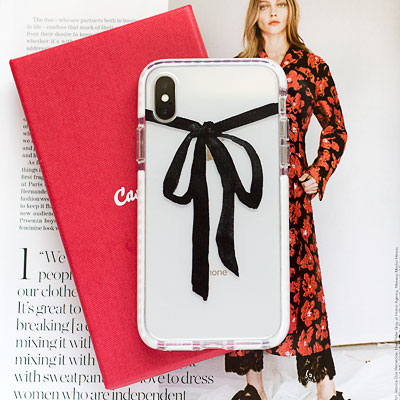 Casetify Impact iPhone X Case
Since I'm clumsy af I wanted a really sturdy but still cute case for my iPhone X, and luckily I found it on Casetify. They have thousands of cute designs to pick from, and different case styles for different levels of clumsiness. I chose the highest level of protection, and despite its sturdiness it didn't feel too bulky.
Also I'm obsessed with the minimal bow design, it works so well against the otherwise ugly ass X back (why can't it come in gold??), but honestly you're bound to find a design you love on there. Shipping can take a while since these cases are made to order, but totally worth it imo!
$45 on Casetify →
Use my invite link and get $10 off your first order!
I thought about including my bags or even shoes and clothes in this roundup, but then this list would get out of control in both number of items featured and cost per item (because I like expensive bags + shoes and I cannot lie ???? ), so I'll end things here. Hope you enjoyed this roundup, and I'll be sharing my 2017 skincare, hair + body, and makeup favorites very soon! Have an amazing week ahead!
PS. Have you read my 2017 in review – favorite beauty discoveries post yet? There's a surprise for you guys at the end!