On Black Friday, my local Saks was having an incredible deal where you get a $75 gift card when you spend $150. Since I didn't feel like dropping $2000 on a Max Mara coat (it was so cute though!), I decided to browse the cosmetic counters and splurge on some high end makeup, including the YSL Touche Eclat Foundation.
So I already have the YSL Fusion Ink Foundation, which is my go-to for the summer foundation when I want something sheer and matte. I also have the Shiseido Radiant Lifting Foundation when I need full-coverage and a flawless finish. But now I'm looking for something in between with a natural dewy finish. The YSL Touche Eclat Foundation has been on my radar for a while now, and it just happens to have the coverage (medium) and finish (natural glow) I'm looking for!
Packaging
As with all YSL products, the packaging for this foundation is gorgeous – with its gold cap and signature logo at the top. The foundation comes in a glass bottle, and while it looks beautiful on my vanity, it's not exactly travel-friendly.
The foundation also comes with a pump dispenser, which is hygienic and just easy to use. Why not ALL foundations come with a pump dispenser is beyond me.
Color + Application
As with any foundation, a good primer is key to making it adhere to your skin and last throughout the day. My favorite primer is the Laura Mercier Hydrating Foundation Primer, which adds some much needed hydration in the dry wintertime.
For my everyday look, I use one pump of foundation and dot it on my cheeks, across my forehead, down my nose, and on my chins. I find that this is enough to fix any unevenness and cover any minor blemishes, and I can always hide the rest with my Klairs Creamy + Natural Fit Concealer.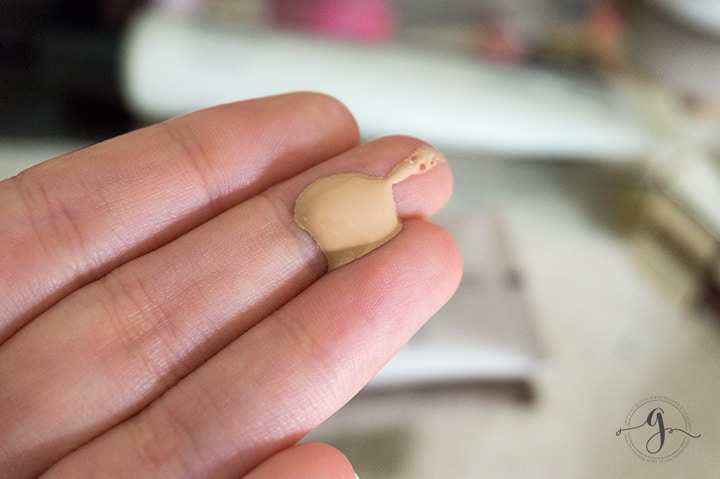 The shade for my NC25 skin is B40 and it's a pretty good match, though it oxidizes to a darker shade. One good thing about the YSL Touche Eclat Foundation is that it comes in warm, neutral, and cool tones with a total of 20 shades, making it easier to find a match. Fair-skinned ladies will have better luck finding a match, as they have plenty of pale shades as well.
It has a creamy texture that isn't too runny, but not too thick either. My favorite way to apply this is with a beauty blender or with my fingers:
Using your fingers can help warm up the foundation, helping it better adhere to your skin.
A beauty blender gives you an even and flawless coverage, and the dabbing motion also helps set the foundation and remove any extra product that causes caking or creasing.
Remember, this foundation is all about giving you that natural glow, so applying with a brush can give you a more made-up look, plus I find it tends to leave marks. Not pretty.
Before + After
I shot these photos in macro mode, so my camera caught every little detail. Not a fan of my dark spots, but they are getting better with my current skincare routine! One pump of foundation was able to cover most of my spots, some of the redness on my nose, and just even out my skin tone in general.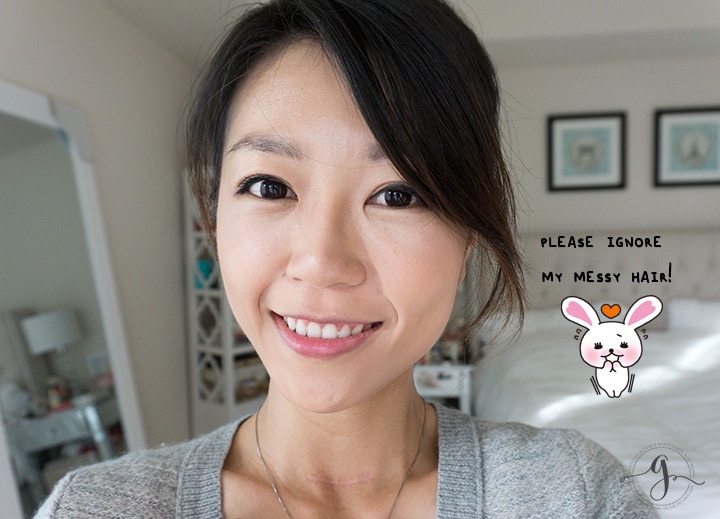 And here's the finished look with Klairs concealer + YSL Touche Éclat for brightening my under-eye area. No more dark spots! I also find that despite the finish, it wears well throughout the day, and I don't experience any creasing or caking.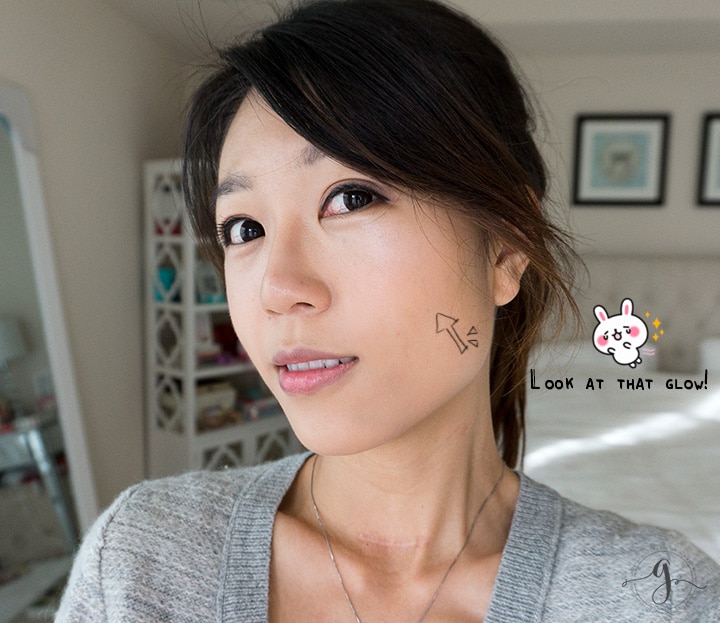 Seriously, I'm loving the luminous yet natural finish of the YSL Touche Eclat foundation. It makes my skin look so friggin' good, no photoshop required. Now if only my skin looked this good naturally…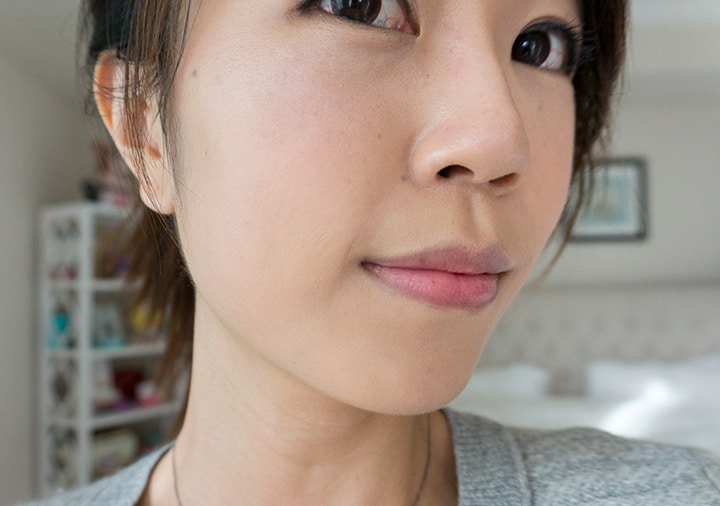 You know I usually don't spam my posts with pictures of my face, but LOOK HOW GOOD MY SKIN LOOKS. Ok, so maybe part of it is the light hitting my face at the right angle, but still!
SPF19?
Doesn't matter, you still need to wear sunscreen. The basic rule of thumb is you need 1/4 tsp. of sunscreen for your entire face to get the UVA/UVB protection that's on the label. So to get the SPF19 broad spectrum protection from this foundation, you'll need at least 4-5 pumps, and no one should be wearing that much foundation on their face.
Key Notes
Gorgeous packaging with pump dispenser
Wide variety of shades for different skin tones
Beautiful luminous finish that looks like second-skin
Medium coverage hides redness, unevenness, and minor blemishes
Good wear with minimal creasing + caking
Heavy bottle makes it difficult for travel
More expensive than most foundations
Packaging

Application

Color/Finish

Performance

Price
I'm in love with this foundation. It actually reminds me a bit of the Klairs Illuminating BB Cream, but less heavy + more luminous finish + better color selection. If you have the funds and are looking for a foundation to take your skin to the next level (aka. glowing goddess level), this is it. A word of caution for oily skins though, as this foundation may make your skin look even more shiny. But dry/normal/combo skins, go for it!
Where to Buy
Sephora – $57 – Free shipping for order $50+ and free returns online or in store. This is crucial in case the color doesn't match or it causes any skin issues. Get 4% cash back when you shop through Ebates.
Nordstrom – $51.30 – Free shipping and free returns, plus get 6% cash back when you shop through Ebates!
YSL – $57 – Free shipping for orders $75+. They frequently have 20% off sales, just make sure to sign up for their newsletter. You can also get 4% cash back when you shop through Ebates.
Shop This Post