What is it

A gentle red spot treatment that also help controls sebum production

How I use it

I apply a generous amount over any PIH on my skin as the last step of my PM routine.

Best suited for

sensitive skin or anyone experiencing redness or inflammation

Key ingredients

Niacinamide, BSAM complex (which include extracts of centella asiatica, green tea, licorice root, chamomile, and rosemary), shea butter, and camellia seed oil – full ingredients on CosDNA

Irritants

None. There are no paraben, benzophenone, mineral oil, sulfate, or artificial dyes.
Packaging

A push tube that reminds me a bit of a syringe. Makes it easy and hygienic to dispense the correct amount of product, so I'm all for it.

Scent

A light lemon scent, similar to the Anti Trouble Bubble Cleanser

Texture

Creamy, though it's not heavy since you'd only use it as a spot treatment

Finish

Oily and pills like crazy, which is why I use it in the evening only

What I love

This contains so many beautiful ingredients you'd think it was a fancy moisturizer. As it claims, it is super gentle on the skin and did minimize the redness for any non-pimple spots.

What I dislike

The vague description and definition of "spots", because this cream did nothing for my pimples :(

Size & Price

$19 for 15ml

Where to buy
If there was a ranking of confusing skincare products, this would definitely make top 3. From the name you expect it to be an acne treatment, but then you look at the ingredient list and it reads like a fancy moisturizer. Where is the salicylic acid, or at least tea tree extract? Instead it's full of of anti-inflammatory ingredients like centella asiatica extract, chamomile extract, and niacinamide, so at least they were serious about the anti-red part?
After testing it in various situations (should I consider it lucky or unlucky that I got a few pimples right as I started testing?), I've found that this works well for popped pimples that need healing and redness caused by irritations. If I apply a thick layer the night before the redness would be 90% gone by the next morning.
It, however, does NOT work for actual pimples and closed comedones. Figures because there's nothing in the ingredients that help declog the pores and kill the acne-causing bacteria. If anything I think it actually made my pimples angrier :( There really ought to be a warning sign on the label that says "not suitable for acne" :/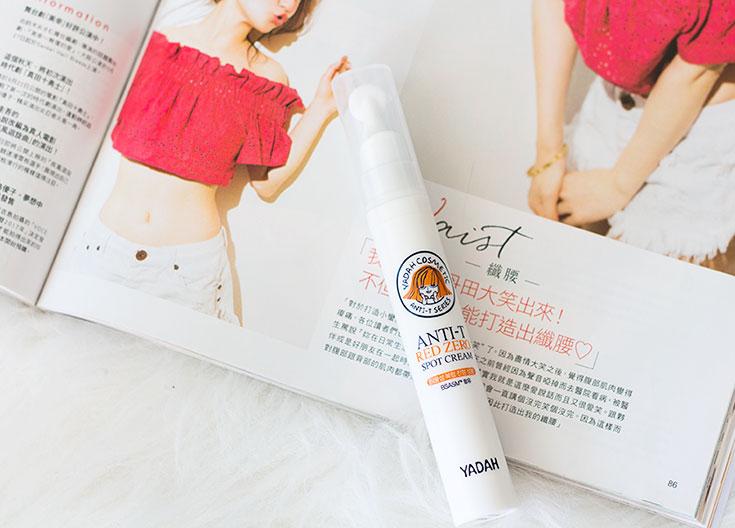 Packaging
Ingredients
Texture/Application
Performance
Price
If there was a score for product description accuracy I'd give it a 2/10, because the definition of "spots" is ridiculously vague and misleading. But once I figured out red spots ≠ pimples, this cream actually works quite well. Definitely stick to a product with salicylic acid, benzoyl peroxide, sulfur, or tea tree oil for acne, and use this cream to help speed up the healing process!